As one of the first things visitors see when approaching your house, the front door is your home's chance to make a pleasant first impression. More than a simple entry point, your front door offers a preview of what guests will find when they step inside. It should reflect the overall style of your home and help set the mood you want visitors to experience upon entry. Depending on how you style it, the result can be grand and impressive, warm and cozy, or somewhere in between. Determine your desired effect and use front door decorating ideas to achieve that feeling.

Bright colors, seating, outdoor lighting, and more can help set an inviting tone for your entry. A few simple additions can boost your home's curb appeal while conveying a friendly welcome. Use these front door styling tips to make guests feel at home before they even cross the threshold.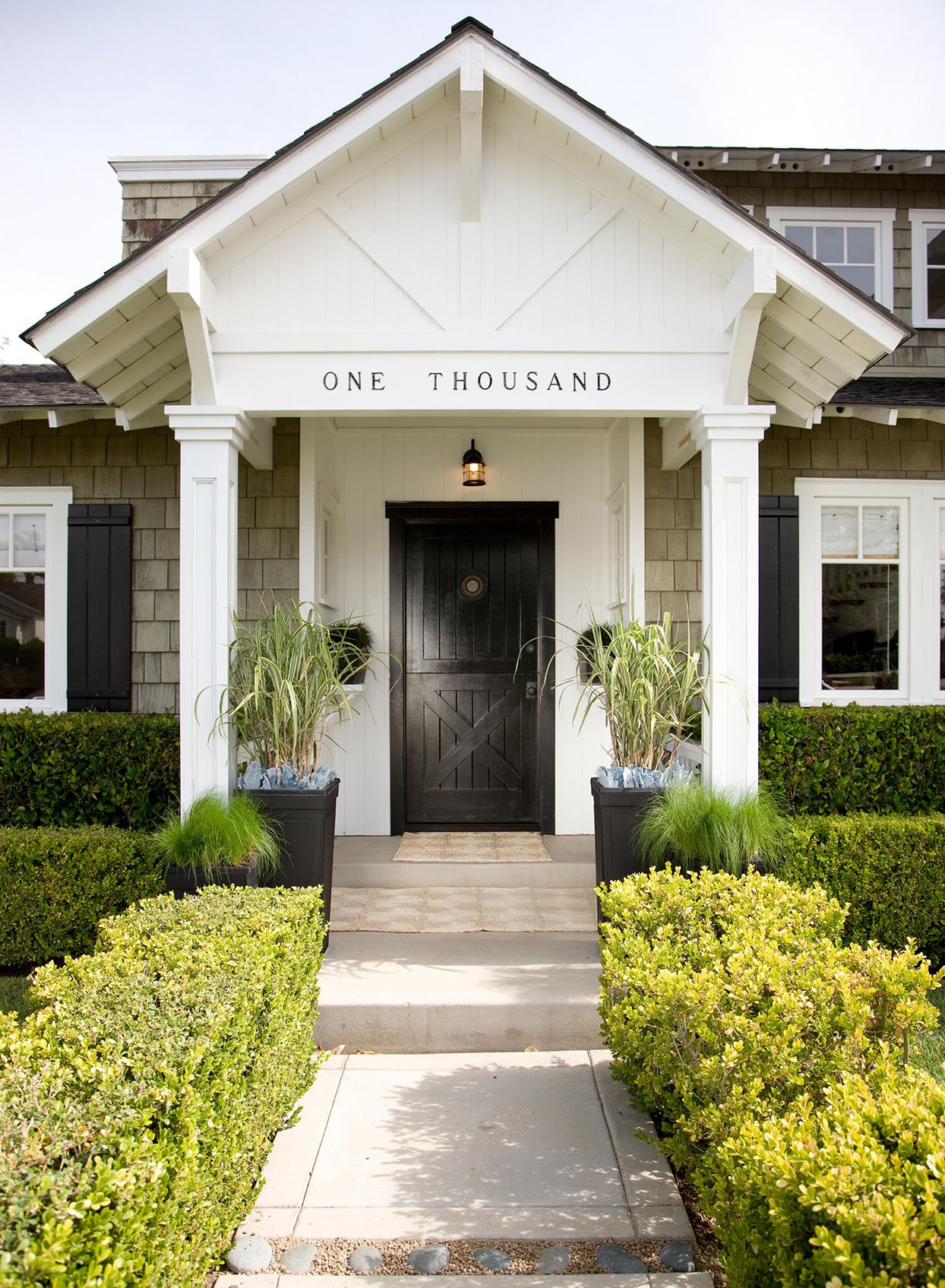 1. Showcase stylish house numbers.

House numbers can be a fun way to add a playful punch of style to your front door. Try adding larger numbers (Etsy is a great source!) beside the door or on the porch. For a more traditional look, consider spelling out your house number on an overhang or porch column.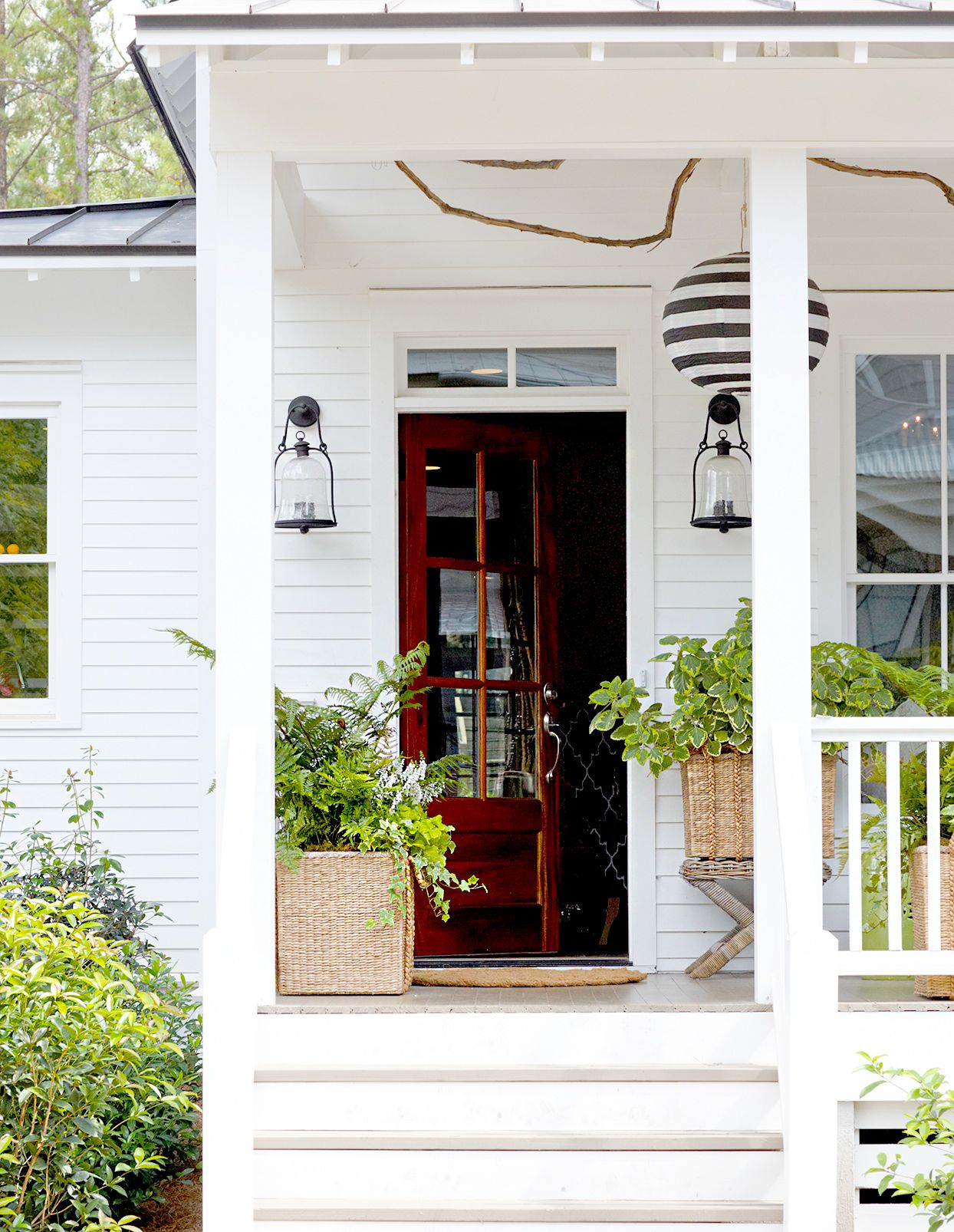 2. Shop your home for front door decor.

Before you run out to your local garden center for front door decor, shop your house first. You might already have what you need to style your door. If you have a covered entryway, for example, consider using baskets as planters, repurposing a small stool as a plant stand, or hanging some pretty paper lanterns.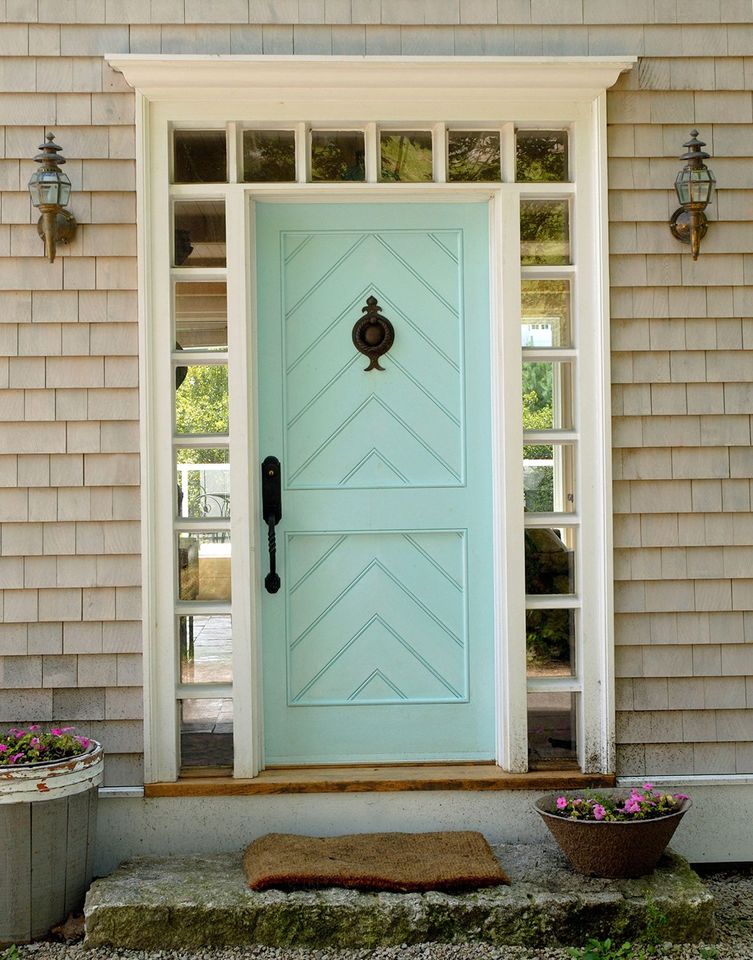 3. Dress up your front door.

When styling your entry, don't forget about the door itself. Experiment with a fun paint color, or add a little bling with a pretty door knocker. If you have a plain, flat front door, consider adding some design detail by using a wood product like O'verlays.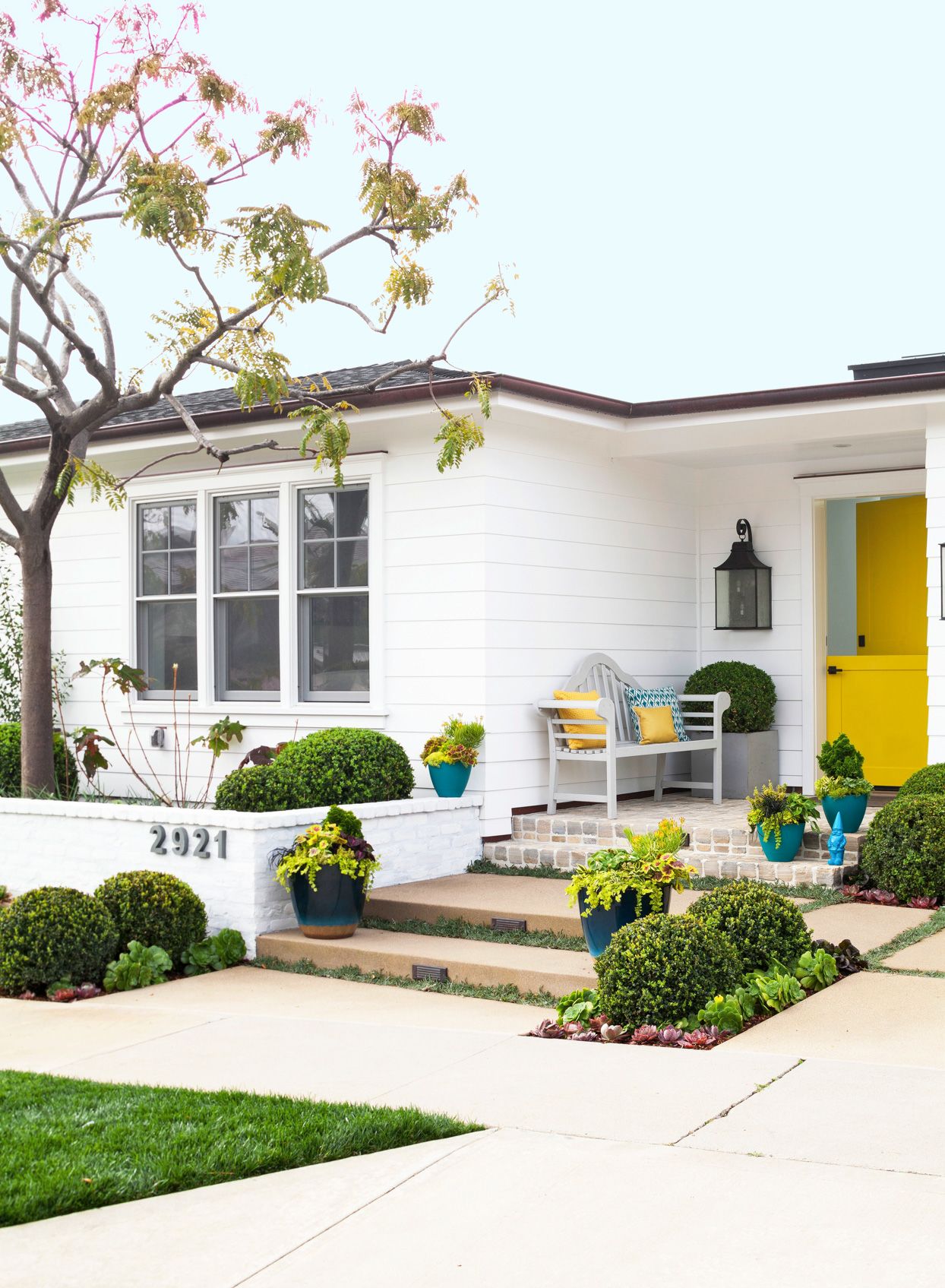 4. Create a cozy seating area.

Add a place to sit and read or chat with neighbors to create a warm, inviting feel entrance. Try a bench with pillows or a traditional front porch swing if you have room. If not, opt for a couple of colorful garden stools instead.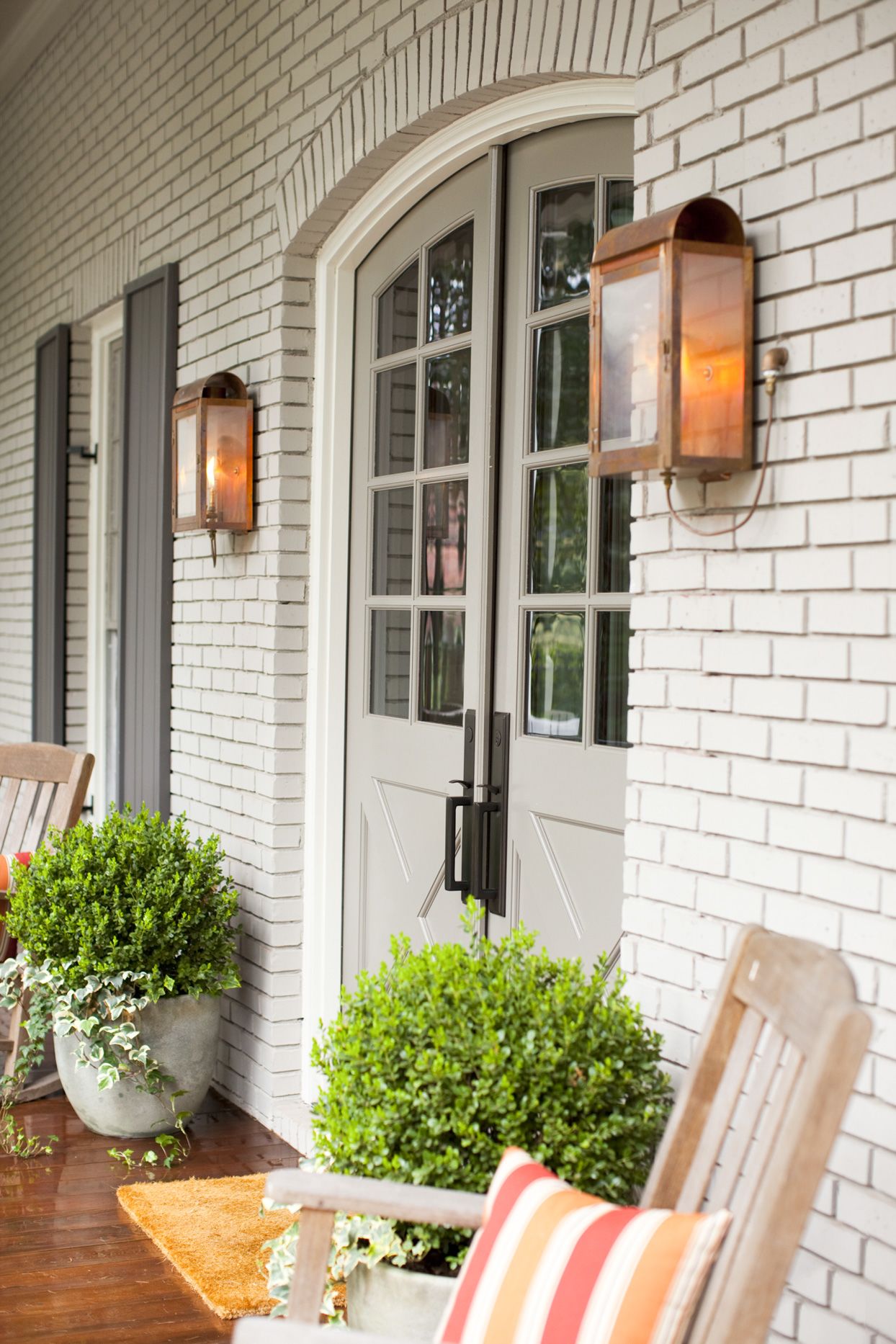 5. Brighten your door with outdoor lighting.

Outdoor lighting can instantly update the look of your front door and increase curb appeal. Upgrading to larger sconces or an overhead pendant is a quick way to make a welcoming statement. Consider motion-activated lighting that automatically switches on when visitors approach.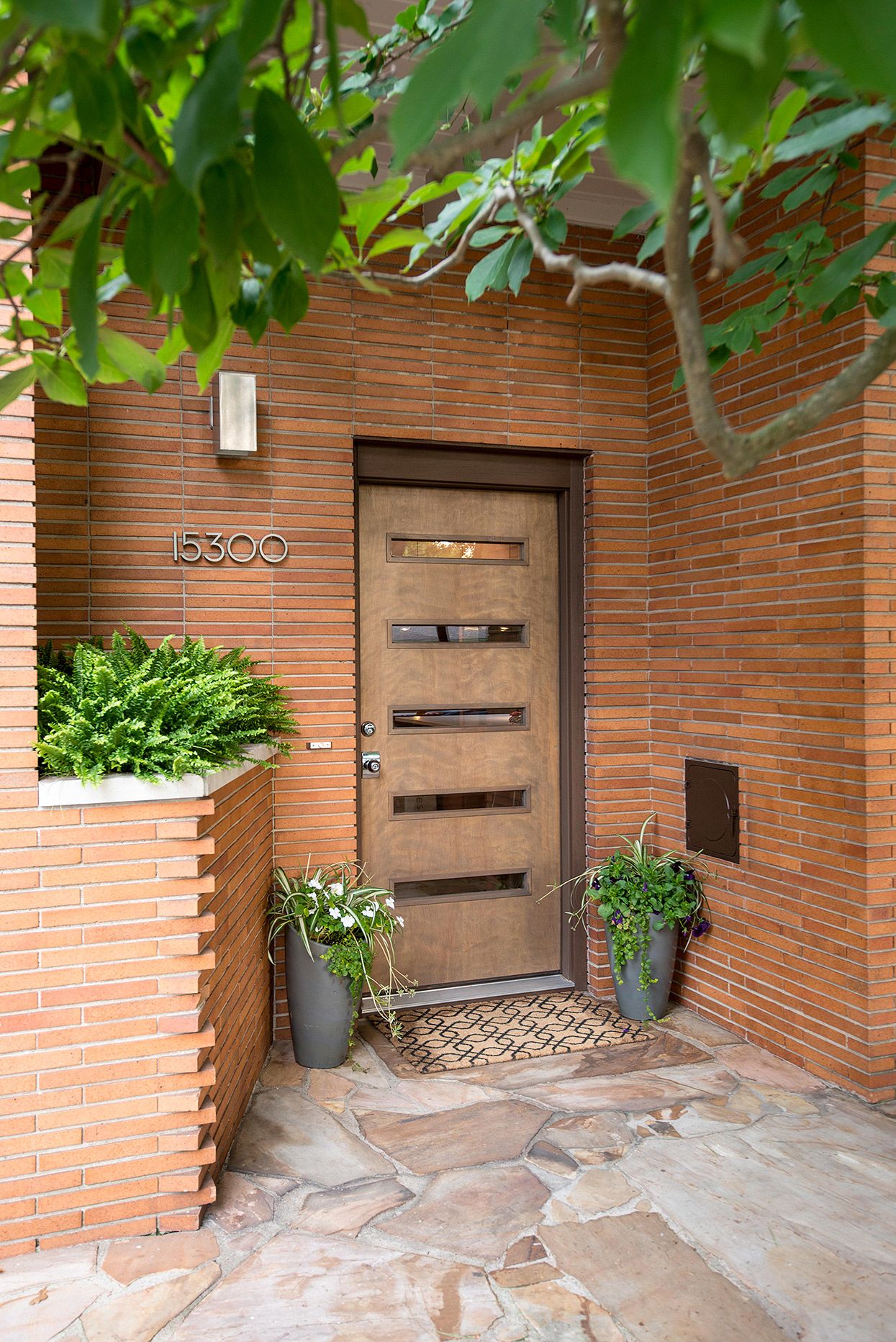 6. Add a doormat.

Give guests a spot to wipe their feet before entering your home. Choose a doormat with a pretty pattern or cheeky saying to add style to your front door. You can also easily update a plain mat with spray paint for a custom doormat design.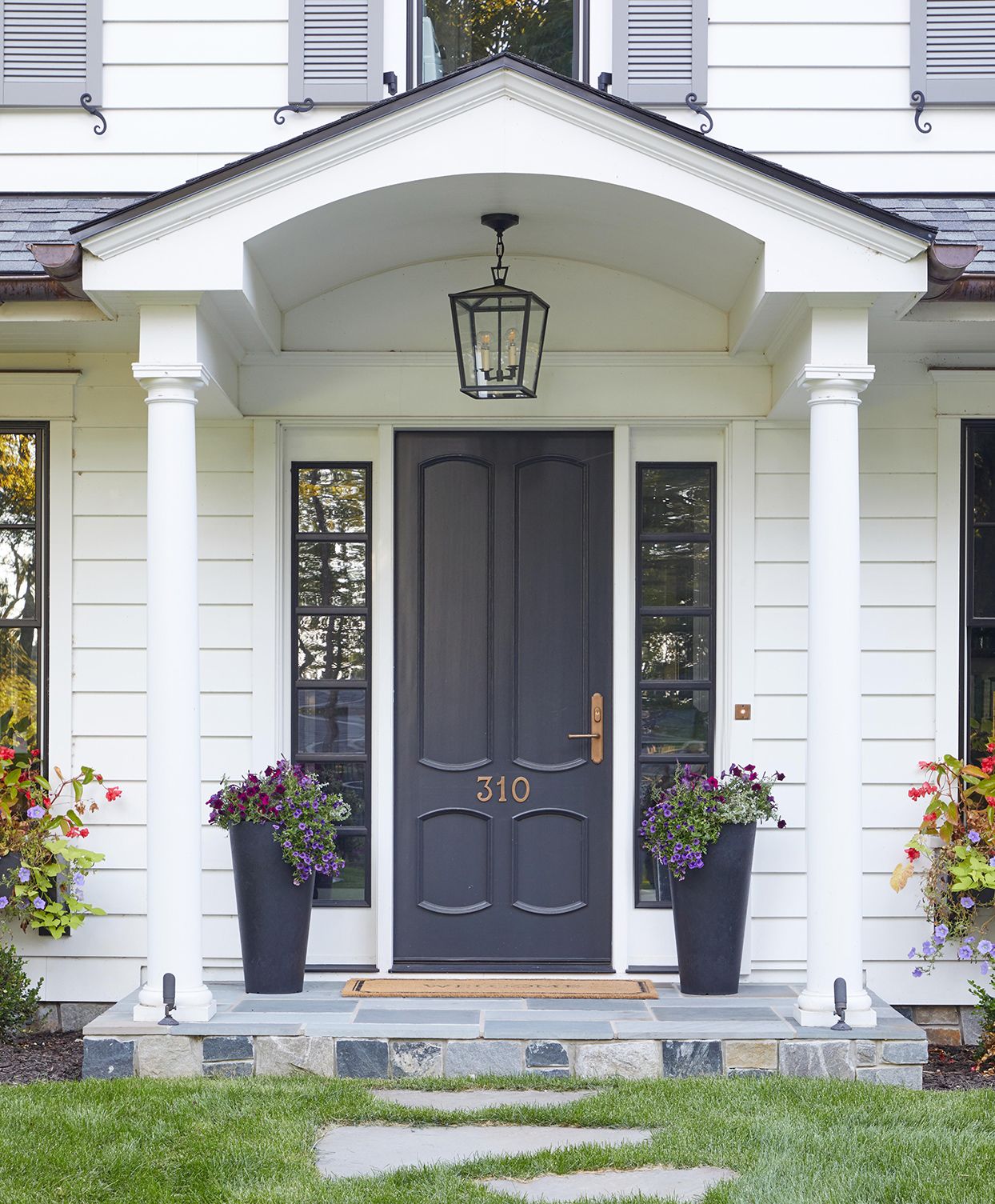 7. Swap out front door hardware.

Update the look of your door with new hardware. Knobs, levers, and handle sets can help reinforce your home's traditional look or add modern flair. Choose a finish that coordinates with your front door color and complements other exterior features like lighting and house numbers.