As long as you're going to fill your home with houseplants, you should make sure the planters are just as lovely as your plants. (Especially if you're working from home now and have much more time to enjoy your foliage.) If you weren't aware, Walmart has a vast selection of indoor planters that are stylish and fit in with various home styles. There are many options to go through, including ones for succulents, smaller houseplants, and tall ones, but to help you narrow it down, we've selected seven of our favorite indoor planters that you need in your home. They come in different colors and sizes, so you'll find the right one for your space. Plus, all of these options can be purchased online and shipped right to your door, so you don't even have to leave the house to upgrade your home.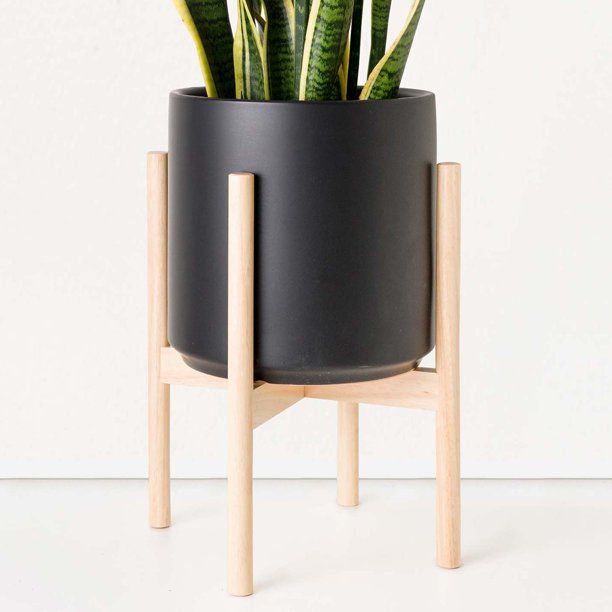 Ceramic Planter with Stand

Guilty of overwatering your plants? This ceramic planter features a drainage hole, so even those heavy-handed with their watering pot won't need to worry about drowning their houseplants. The ceramic planter comes in eight options that all have a sturdy wood stand. It's also available in three sizes: 10-, 12-, and 15- inches to fit a variety of vegetation.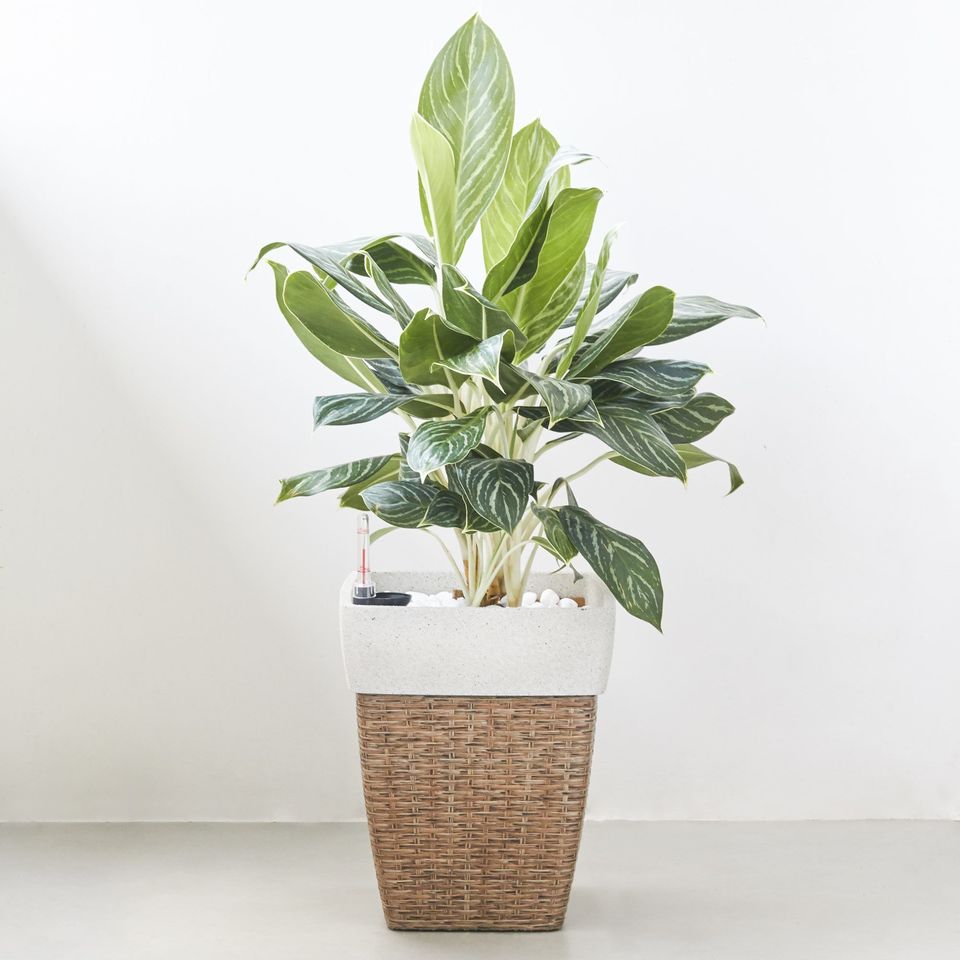 Wicker Self-Watering Planter

This is for my fellow forgetful plant parents. All you have to do is fill the reservoir, and your planter does the work giving your houseplants the exact amount of water they need to thrive. Just refill the reservoir when the level indicator signals it needs more water. The wicker planter is 14x4x18 inches and comes in a sandy brown shade.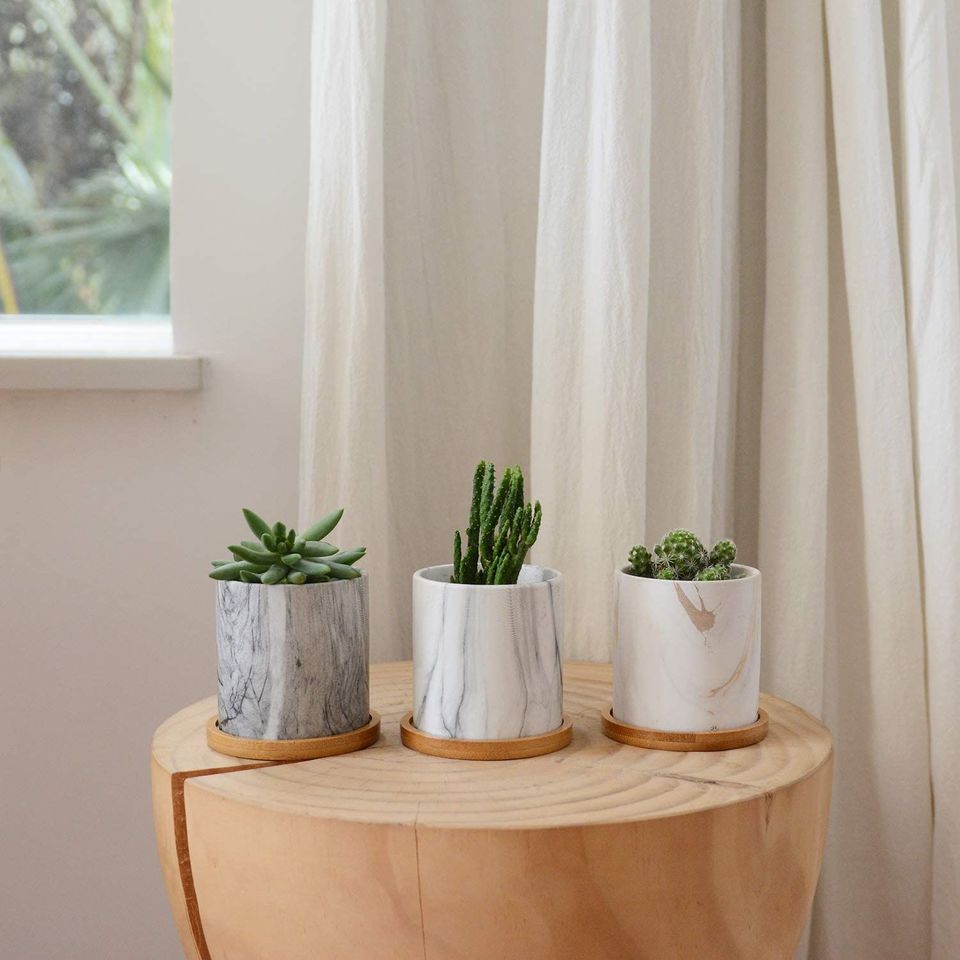 Three Marbled Succulent Planters

Give your succulents a home as beautiful as they are with these eye-catching planters. Each one features a slightly different marbled design in white, black, and gold. The 3.2-inch pots, which each come with a drainage hole and a bamboo tray, are perfect for arranging your smaller succulents on your office desk.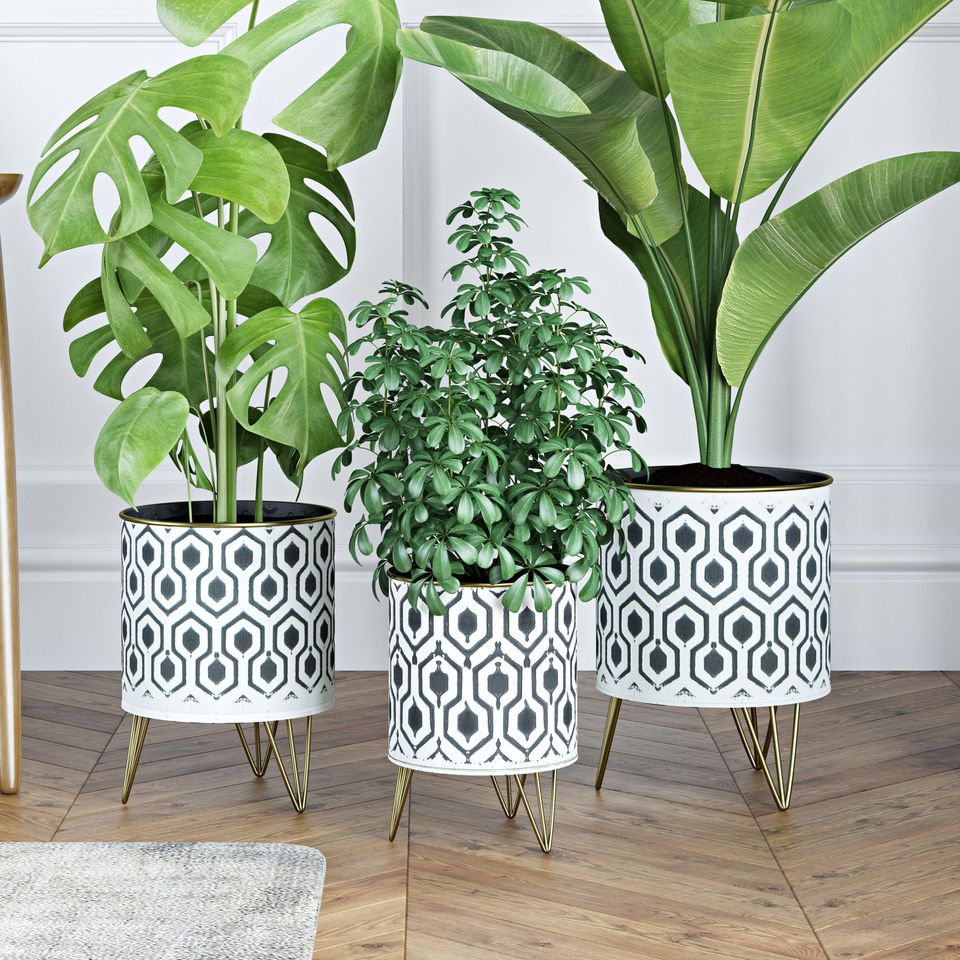 Three Geometric Planters with Legs

Sure, neutral pots are classic, but patterned options are so much fun. (Plus, this trio is nearly 55% off!) Each metal planter showcases a chic black and white pattern with gold pin legs. One five-star reviewer writes, "Loved the details on the pots and the sizes, also, the price was good compared to other stores."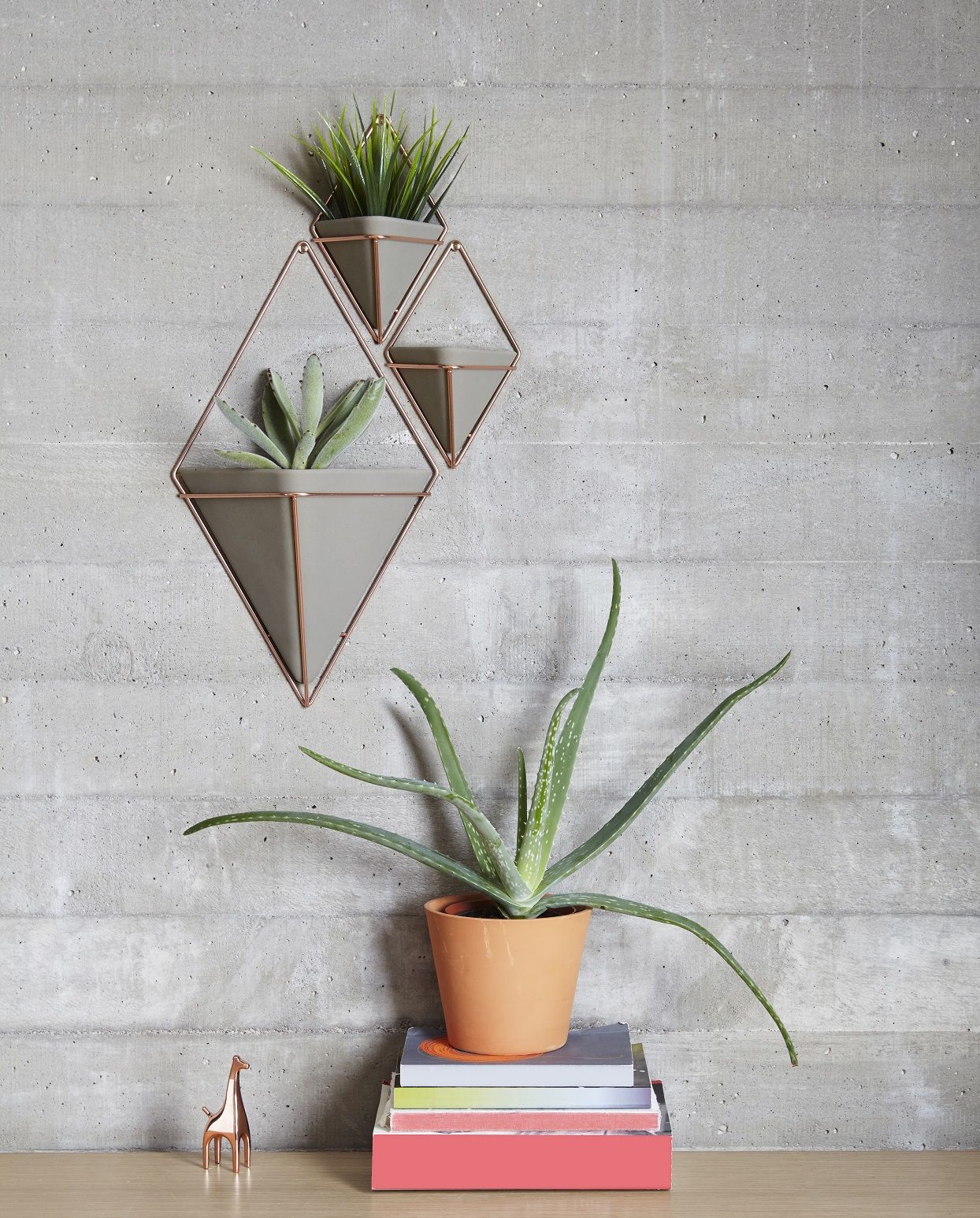 Two Modern Wall Planters

Placing plants on your wall is unique and an excellent way to decorate your space. There are four color combinations available, and each pack comes with two ceramic planters that measure 4.5x2.5x7.5 inches. The wall planters have dozens of five-star reviews, including one happy buyer that writes, "I love it. It's easy to assemble and hang, [and] it's a high-quality material [that's] strong."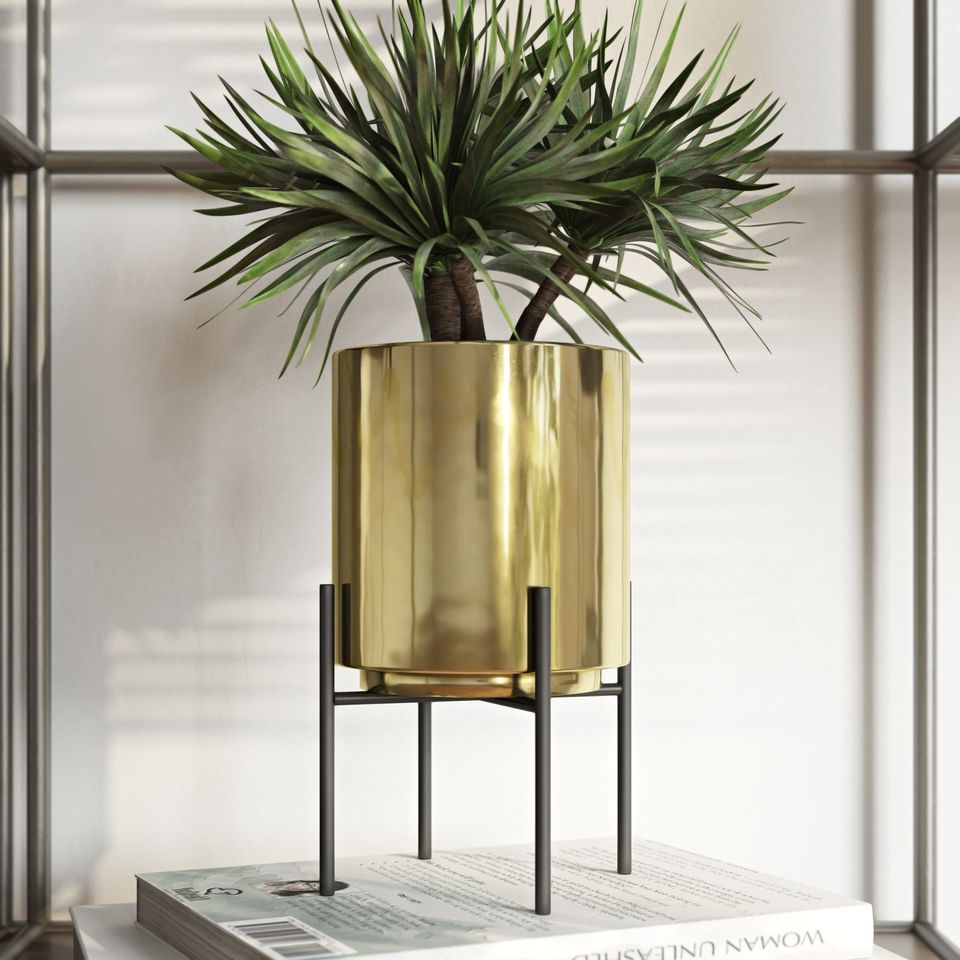 Table-Top Planter

Upgrade your home office desk with this gilded planter that's also available in white. The ceramic pot sits on a metal base and is 4.5x7.5x4.5 inches, which is perfect for smaller plants that won't crowd your workspace.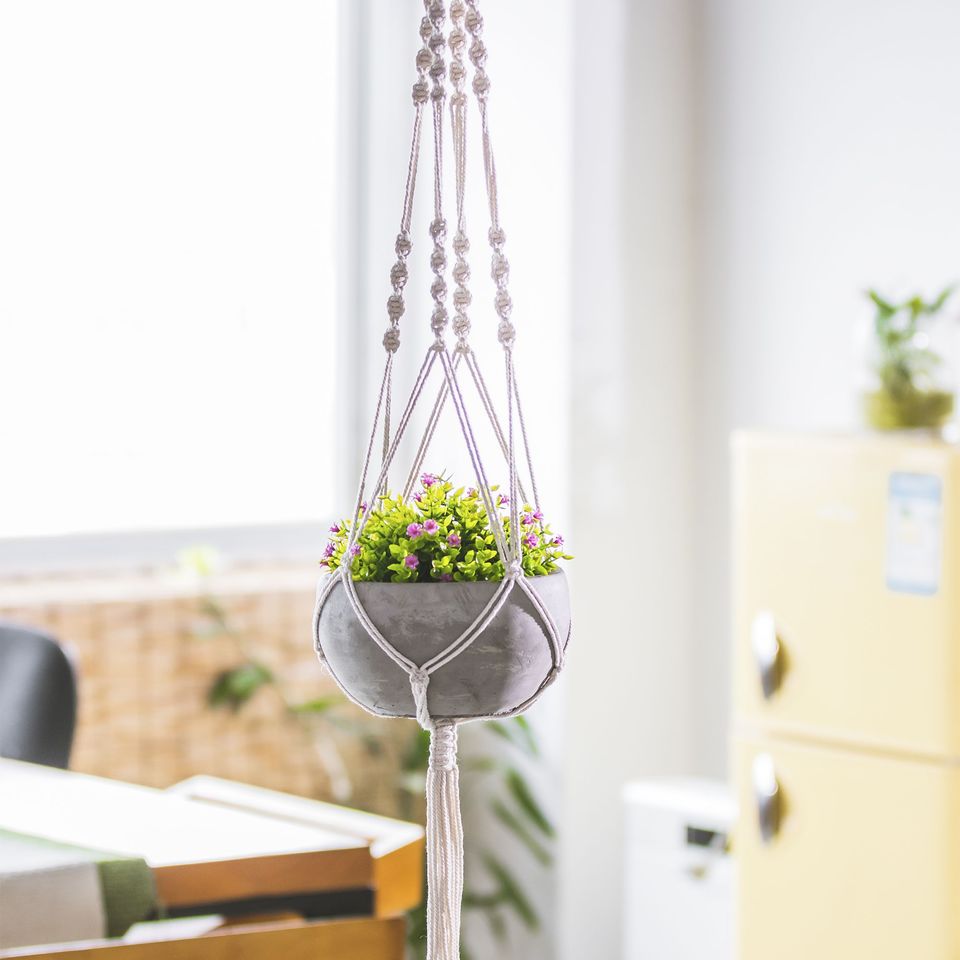 Hanging Succulent Planter

For smaller spaces that don't have a lot of extra room (or maybe for those who have so many plants, you need to create room for more), try a hanging planter. The cement pot is 7x7x4 inches, and the handmade macramé is 42 inches-it's ideal for succulents.