If you're like us at Style at Home, you have probably accumulated endless rolls of ribbons and thread and beads and buttons, all of which you want to keep for any new crafting projects. But, all these bits and bobs can soon clutter up your crafting space leaving you with little room to work. Thankfully we've done the hard work for you and have found six ways you can transform your craft room with these fab storage ideas.


Add shelving

If you have a dedicated craft room, pop up a few floating shelves or create bespoke shelving in an alcove. Line the wall behind with wallpaper to pretty up your scheme and keep your desk space clear by using a variety of jars and baskets to store your kit on the shelves.


For similar wallpaper
Wallpaperdirect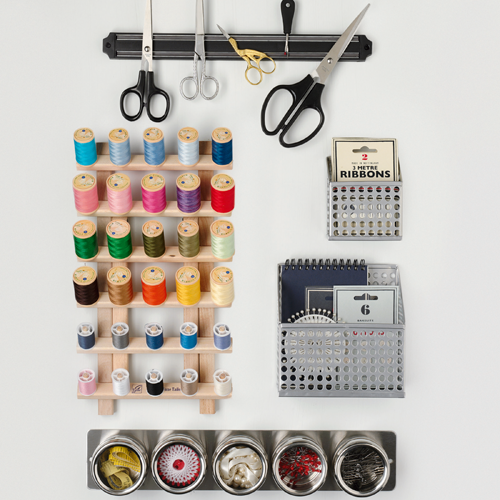 Hooks & racks

If you have space on the wall behind your desk, why not fit some hooks and racks so you can keep all of your essential kit close to hand. A simple spice rack is perfect for storing small jars and hooks are ideal for your cotton reels.


For similar racks and containers
Ikea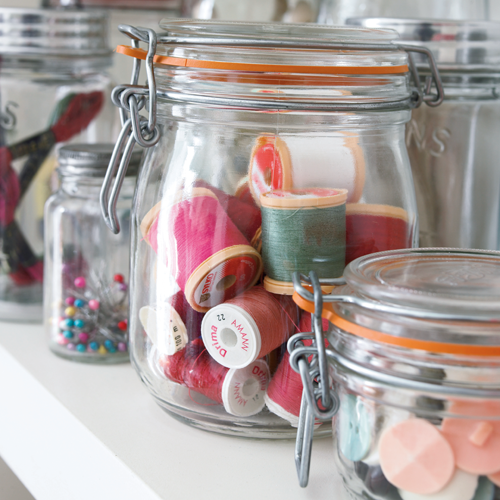 Jam jars

Remember not to throw out jars or even boxes. Reuse them to store smaller crafting essentials like pins, beads and cotton reels. Why not add ribbon or a pretty label so when they are lined up on a shelf they make a decorative display.


For similar jars
Wilko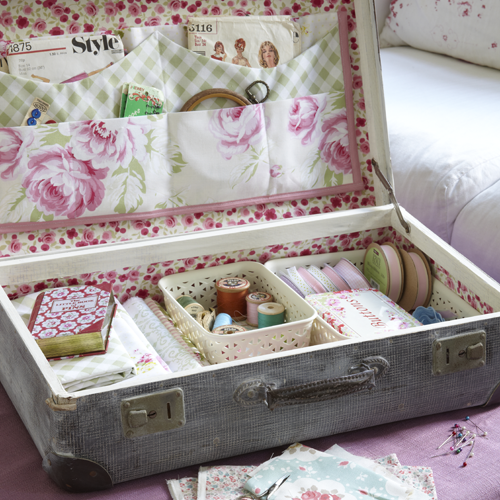 Fill a vintage suitcase

If you're short on space or your craft room also doubles up as a spare bedroom, why not turn a second-hand or vintage-style suitcase into a portable crafting station? Divide into sections and fill with your craft kit. When you're not using it, simple slide under the bed out of the way.


For a smilar suitcase
eBay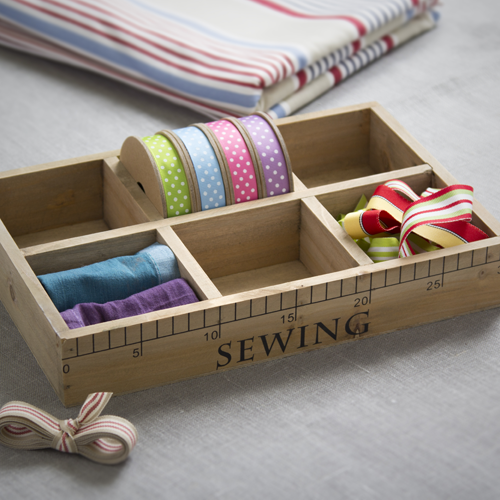 Divide it up

Help to stop your ribbons and threads getting tangled up by investing in sewing storage box with lots of sections for different materials. Stop your ribbons from unravelling by securing with an elastic band.


For similar sewing storage box
The Contemporary Home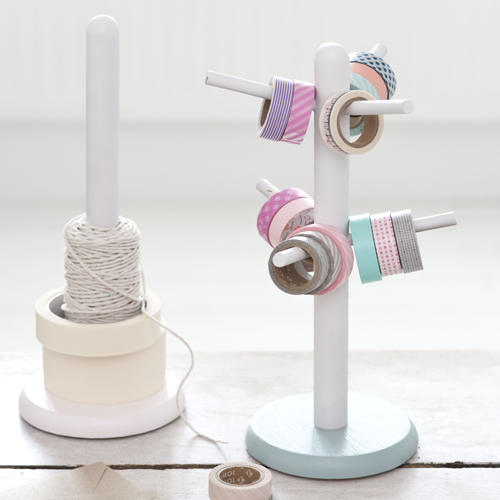 Upcycle a mug tree

About to take that mug tree which has been sitting in the back of the cupboard to the charity shop? STOP! Give it a lick of paint to match your craft room scheme and use it to hold balls of string and washi tape.


For similar mug tree
Tesco Direct

For more inspiration? Take a look at these creative craft room ideas.