Fencing provides privacy, structure, and security to your yard, but that doesn't mean it has to be utilitarian. Paint, plants, and a few accessories can go a long way in sprucing up your home's perimeter. Decorate your fence and add showstopping curb appeal with these easy DIY ideas that let you personalize your yard.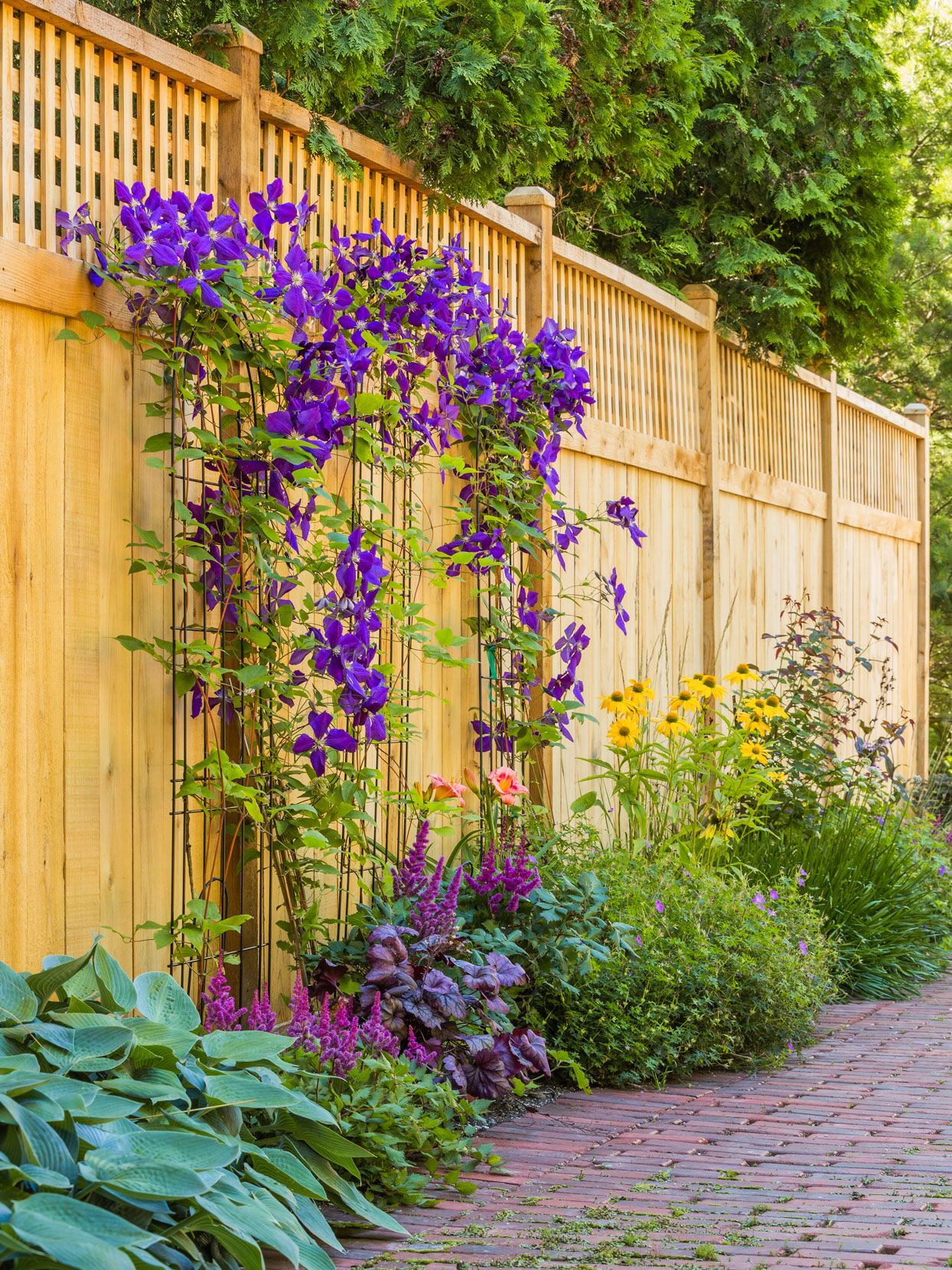 1. Plant Flowering Vines

Add interest to your fence's facade by planting flowering vines. Stick with annual, non-woody types, and remove them at the end of the growing season. Incorporate trellises along your fence to encourage vertical growth.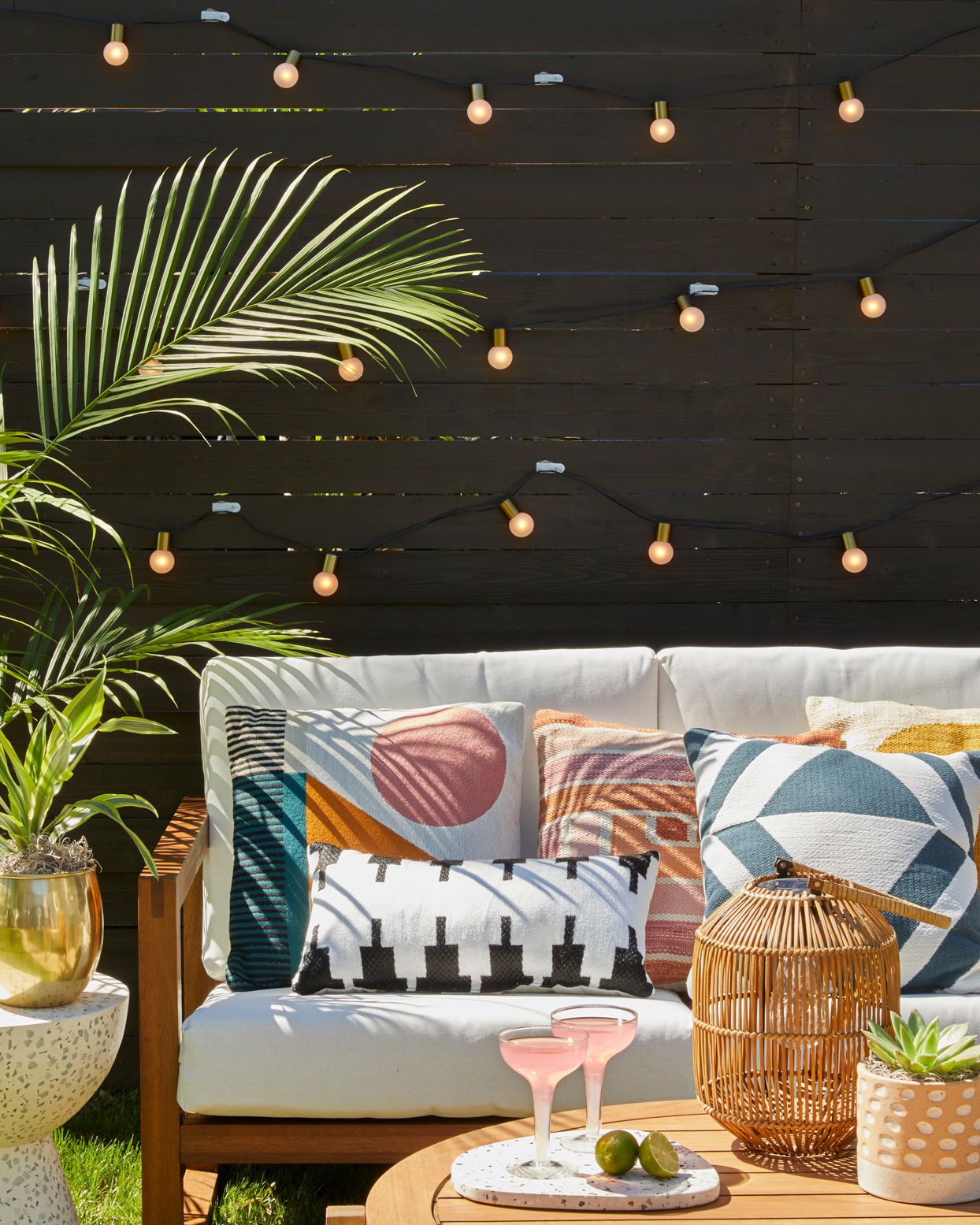 2. Hang String Lights

Keep the party going after sunset with outdoor string lights hung across a stretch of fence. For permanent installation on a wood fence, twist cup hooks ($4, Target) into a wood fence at your desired placement. For plastic fencing, utilize self-adhesive plastic clips ($10, The Home Depot) or hooks.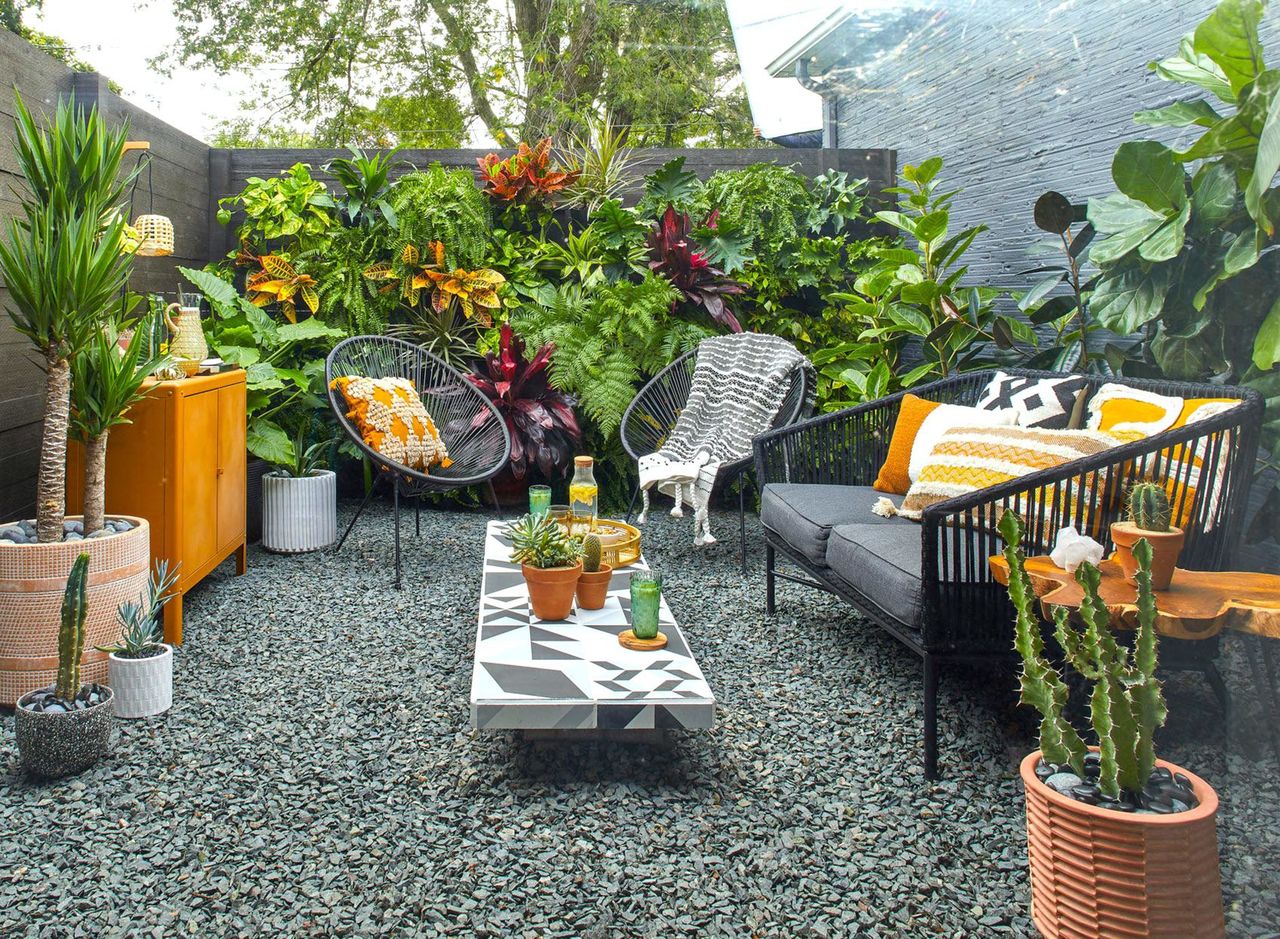 3. Install a Container Garden

Dress up your fence with hanging planters. Fill containers with herbs for summer dining al fresco, or plant flowering annuals for seasonal color. Look for window boxes ($37, Wayfair) that can hang over the top of your fence, or opt for wall planter hooks ($5, Crate & Barrel) that can be drilled directly into a wood fence.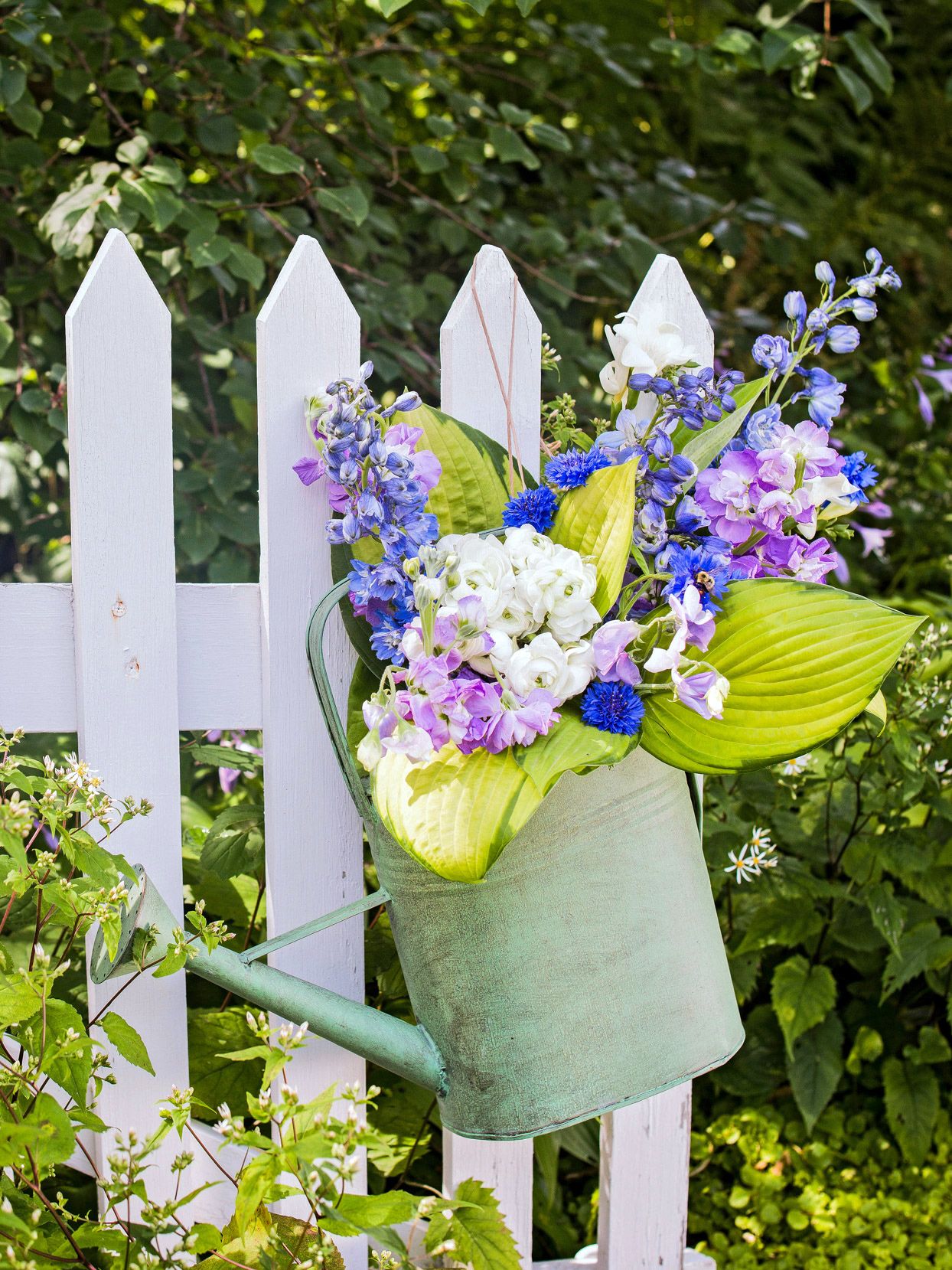 4. Attach Decorative Objects

Attach art elements, such as metal sculptures of flowers or animals, to your fence to express your style. Here, a vintage watering can hangs from twine on a picket fence to showcase seasonal flowers. The charming secondhand vessel continues the home's cottage style.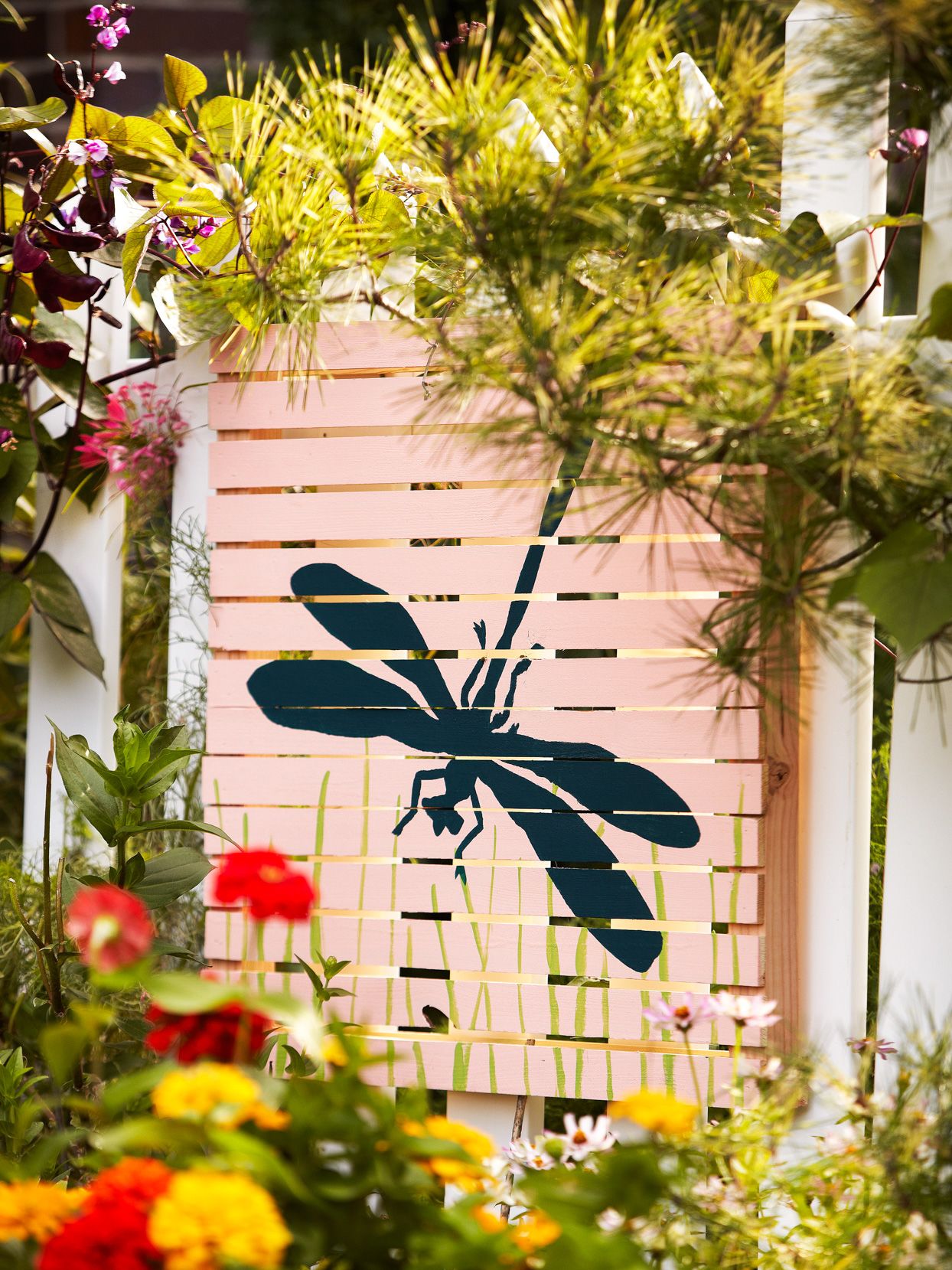 5. Paint a Mural

For a custom view, paint the interior of a wood fence with a striking mural. Here, a salvaged pallet becomes a canvas for a hand-drawn dragonfly. Consider it a backdrop to your outdoor living room.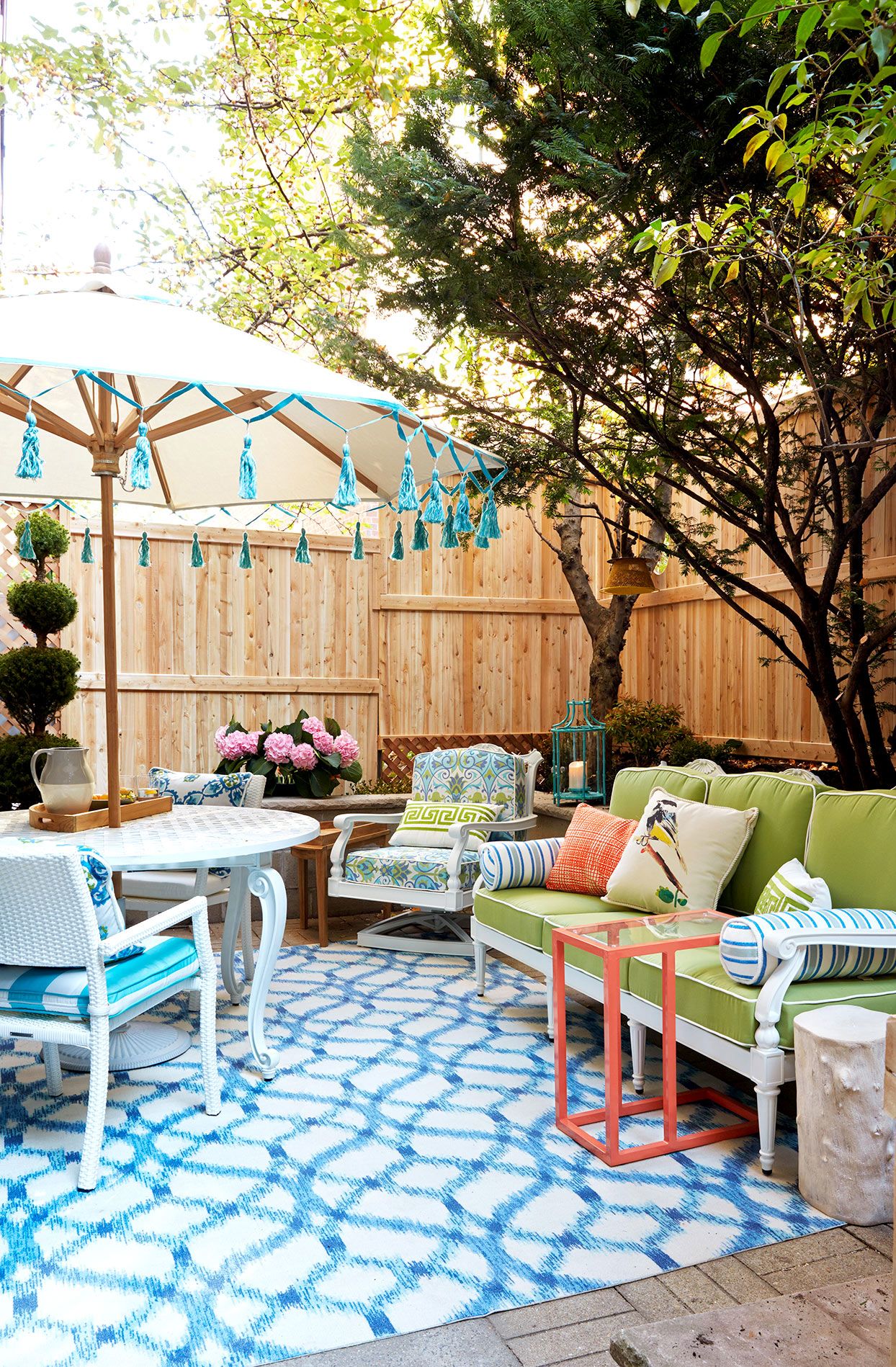 6. Add Trim

Give an ordinary wood fence an upscale look with wood trim. Create curving, repeating shapes, or add horizontal trim pieces to your wood fence for traditional appeal.