Can a seven-bedroom Beverly Hills home really offer design ideas to us, mere mortals? We'll wager that you'll be surprised.

This exceptional palatial estate just north of Sunset Boulevard is everything you'd imagine a property of its size and location to be – a grand affair of eleven bathrooms, dressing rooms, wine cellars, and the inevitable pool and spa. However, also remarkably relaxed and effortless in its interior design, with plenty of clever solutions for unusual room layouts and sizes.

It is full of clever tips for connecting and adorning larger, open-plan spaces. These are our top five favorite design lessons from this spectacular home.


1. Zone a room with wall art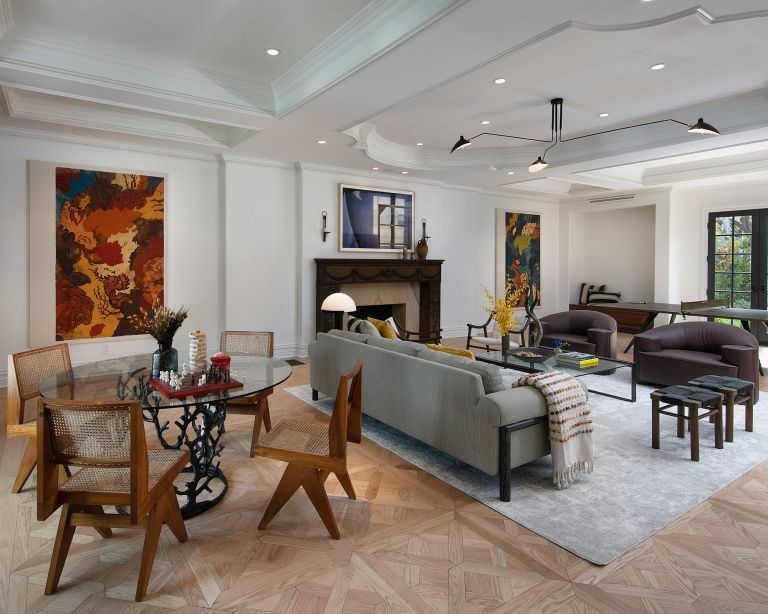 As this open-plan lounge proves, it isn't necessary to resort to a flamboyant decorating style in a large room. In fact simply opting for a bold choice of wall art is a great way to zone a large open plan space.

The oversized, brightly colored paintings balance the otherwise restrained interior, preventing it from becoming bland. If you don't quite have the room for oversized artwork, consult our gallery wall ideas for bold art choice inspiration.


2. Add interest to a white kitchen with texture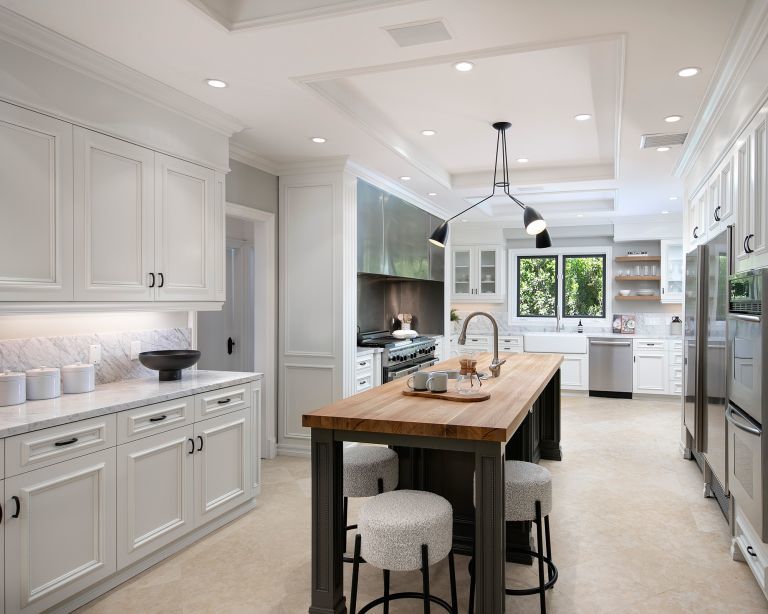 A white kitchen is timeless, this magnificent kitchen proves that there's no need to reinvent the (color) wheel if you have access to good craftsmanship and good materials. However, while a large white kitchen can often look overly clinic a mix of textures keep this space looking cosy and chic.

From glistening marble counters to the boucle bar stools, it might be all one shade, but in a beautiful array of textures. For more white kitchen ideas explore our dedicated gallery for inspiration.


3. Larger bedrooms need larger rugs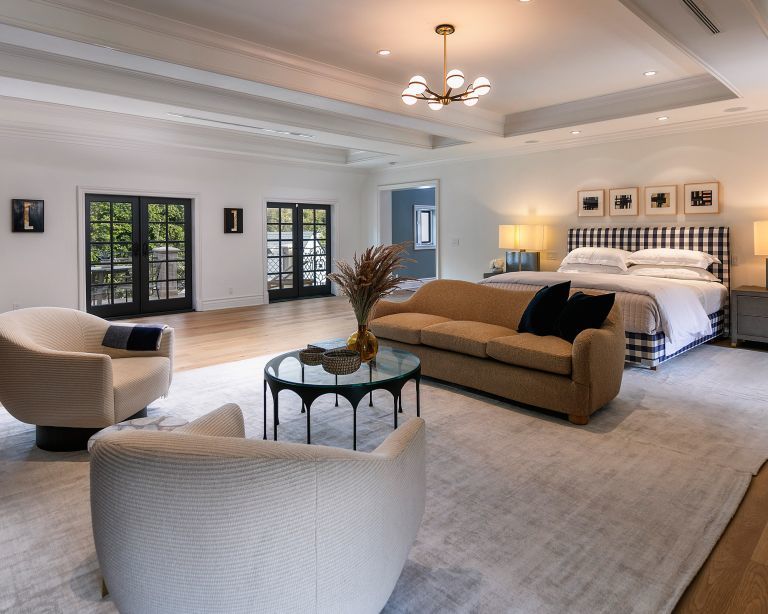 A large bedroom is a blessing and a challenge – because large bedrooms can look a little empty and cold. The solution in this master bedroom is to create continuity between the bed and the seating area with several oversized rugs arranged in a continuous line. This is one of those master bedroom ideas that works every time – just be sure to keep the rug coloring fairly neutral.


4. Distract from low ceilings with clever side lighting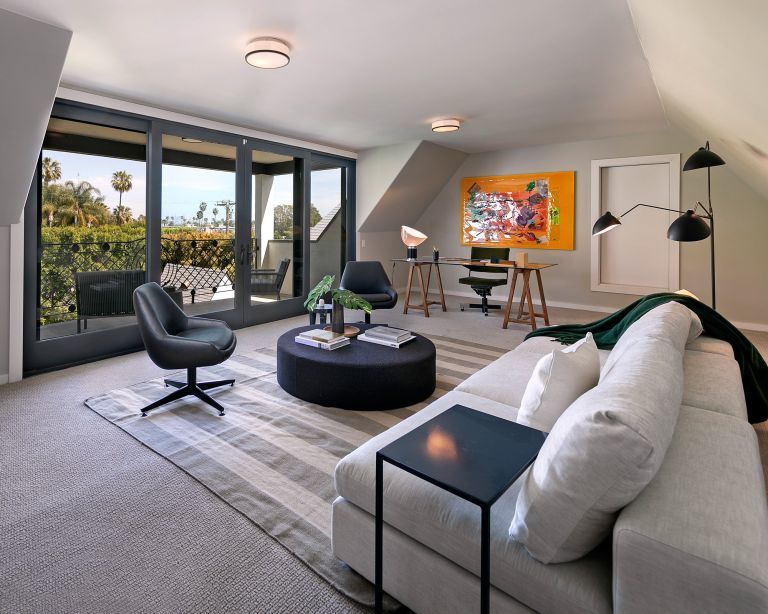 Even this extremely luxurious home has some rooms that are less spacious than others and have lower ceilings. The solution for a room that's a little squat? Plenty of side lighting, strategically positioned to create horizontal points of interest and direct the eye away from the ceiling height. At night, the room will be cozily lit with multiple pools of light from the different lamps.


5. A house is not just a collection of rooms – it's a vista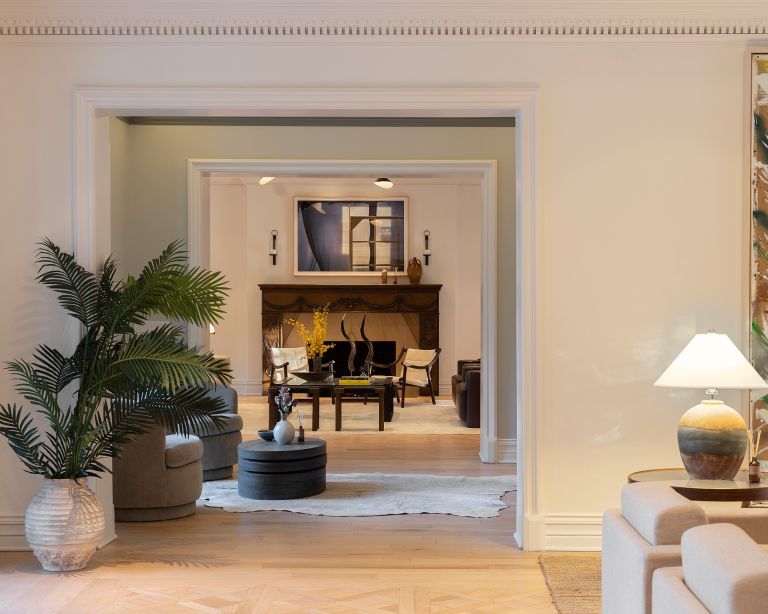 If your home has an open-plan or doorless design, or even just a long hallway that connects several rooms, always think about the way the different spaces interact. What kind of a vista do they create together, and does it look good when you're passing by?

There is a wonderful cohesiveness about this hallway scene: shapes, colors, and layouts echo each other without ever being repeated. The result is a sense of serenity and continuity.

910 N. Rexford Drive is on sale for $21.95 million and is represented by Mauricio Umansky and Jon Grauman of The Agency.