When creating the 2020 Real Simple Home (watch the full video tour here!), not only did we assemble a team of pro designers to make over each room, but we also asked the organizing experts at Horderly to help us wrangle all of the storage spots-right down to the bathroom drawers. Fillip and Jamie Hord, the husband-and-wife team behind Horderly, filled each closet, drawer, and pantry shelf with clever storage ideas, and taught us a few new organizing tricks in the process. Here are four major organizing lessons worth remembering.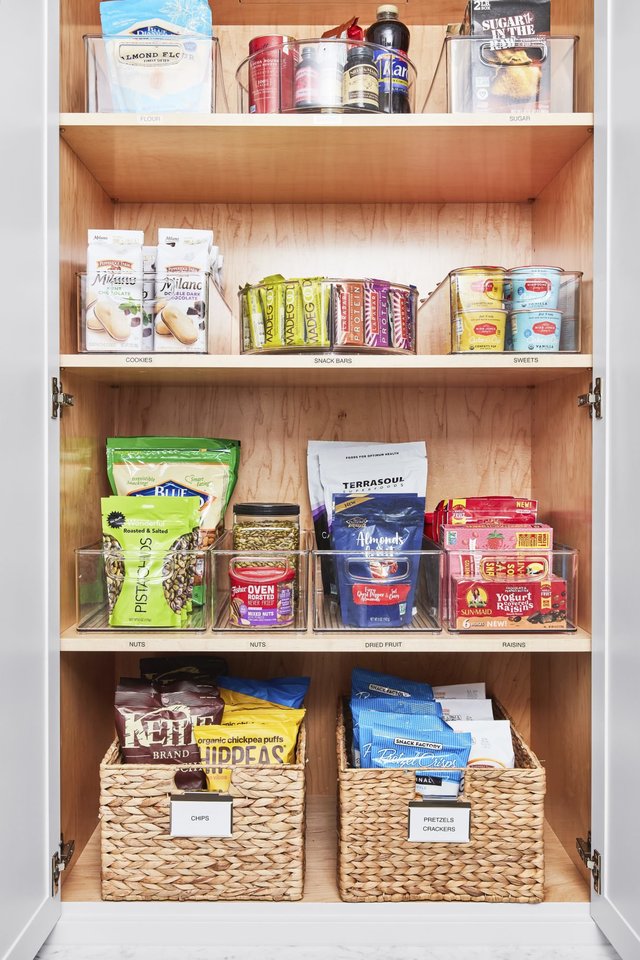 Consider Who Will Be Reaching for What

Home organization should really be all about helping our homes run more smoothly, right? Yet sometimes we overlook certain principles that would make our lives easier. Case in point: placing things where those who need to access them can reach them. Rather than helping your kids every time they want a snack, rearrange the pantry shelves so kid-friendly snacks are near the bottom.

The same rule applies to grown-ups in the household, too. If you find yourself reaching for the step stool to grab the Chemex from the top shelf every morning, consider reorganizing your kitchen cabinets so items you use daily are easier to reach. It's such a simple concept, but will make your daily routine flow more smoothly.


Use a Mix of Both Transparent and Concealed Storage

Our first instinct may be to buy a complete set of matching containers, but the pros recommend a mix of both transparent and concealed storage. Clear containers make it easy to spot what you're looking for, while woven bins and baskets will hide less attractive essentials out of sight. "We tend to use concealed storage down lower and transparent products up higher so you can easily see in," says Jamie Hord.

An added bonus: the mix of textures is more aesthetically pleasing.


Use Turntables and Bins on Deep Shelves

In the Real Simple Home, the pantry's spacious shelves were a big plus, but deep shelves mean that items easily get lost in the back. To prevent this, the pros corralled all of the pantry staples into bins that can slide out, along with turntables you can spin to find what you need. Goodbye, expired canned goods lurking in the back of the pantry.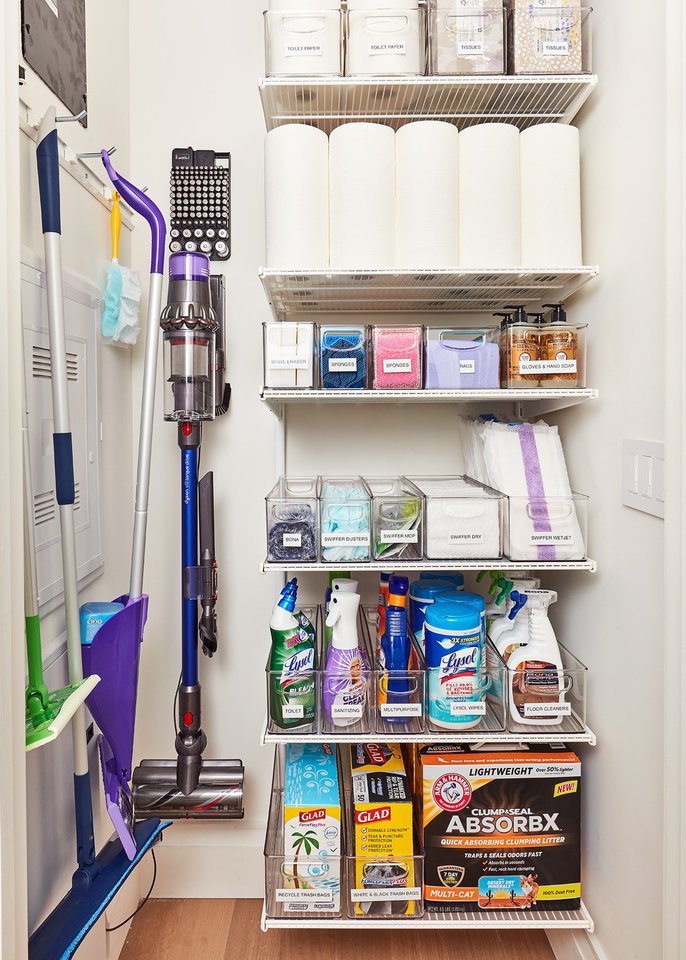 A Label Maker Is Your Friend

In the utility closet at the RS Home, the Horderly team applied labels to designate a specific bin for everything from hand soap to disinfecting wipes. This way, when you run out of sponges or cleaning spray, you can quickly spot what needs to be restocked. Plus, you (and your family members) are less likely to stash things back in the wrong bin if it's clearly labeled.