A well-designed pool house makes summer entertaining and year-round hosting way more exciting and stylish than it already is. There's just something about the added privacy, access to natural light, and cannonball proximity that, when combined with great design, is simply majestic. Read on for the best pool house design ideas that'll get your space ready for summer (or simply provide you with a mental vacation). From full-blown backyard guest houses to garden gazebos and pool-adjacent lounge areas, there's something for every budget and style.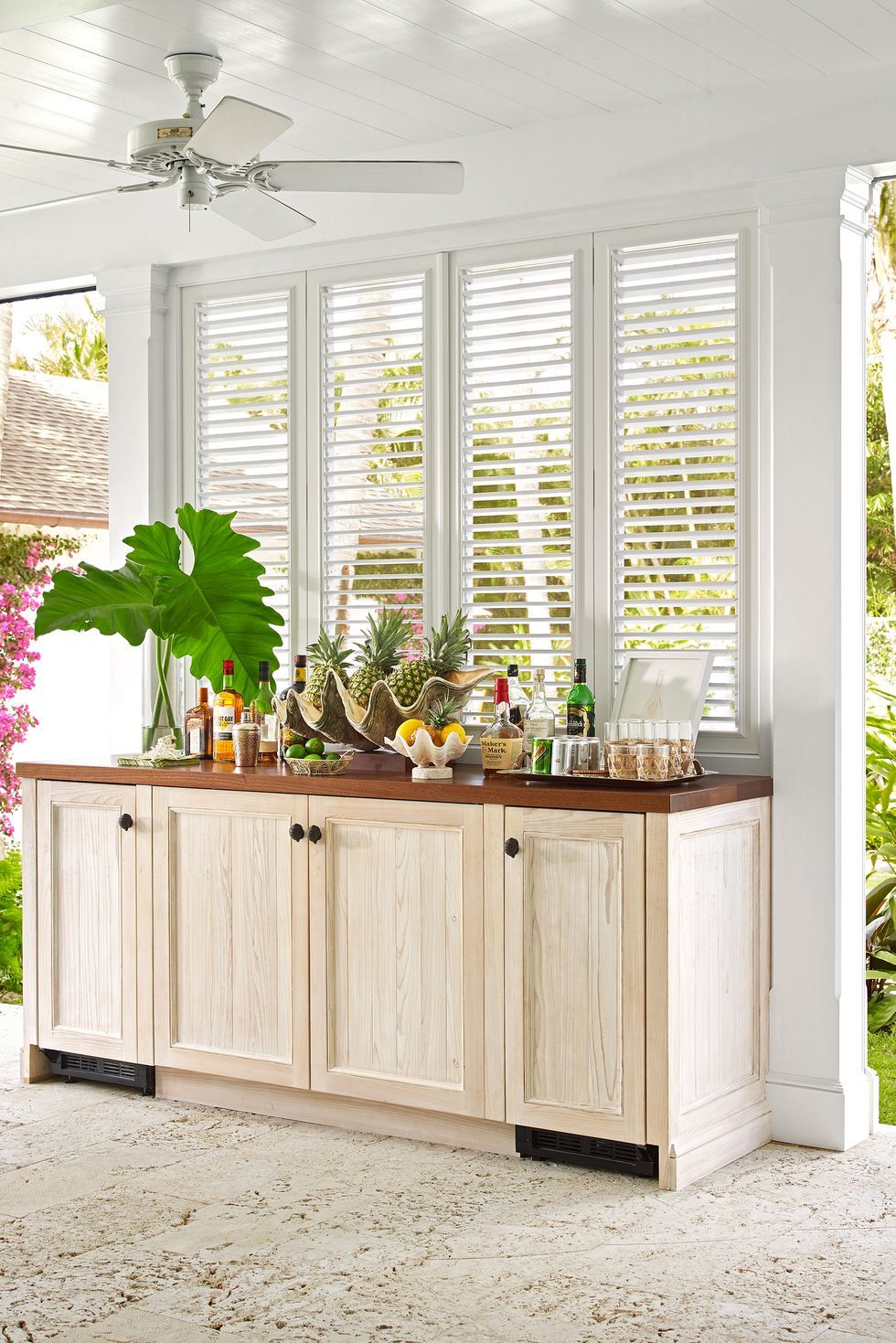 Prep a Bar Space

Amanda Lindroth optimized this pool house for outdoor hangs with a bar area for cocktail prep and a ceiling fan to keep it cool. The overhead shelter provides shade while the open walkways allow for fresh air to flow through.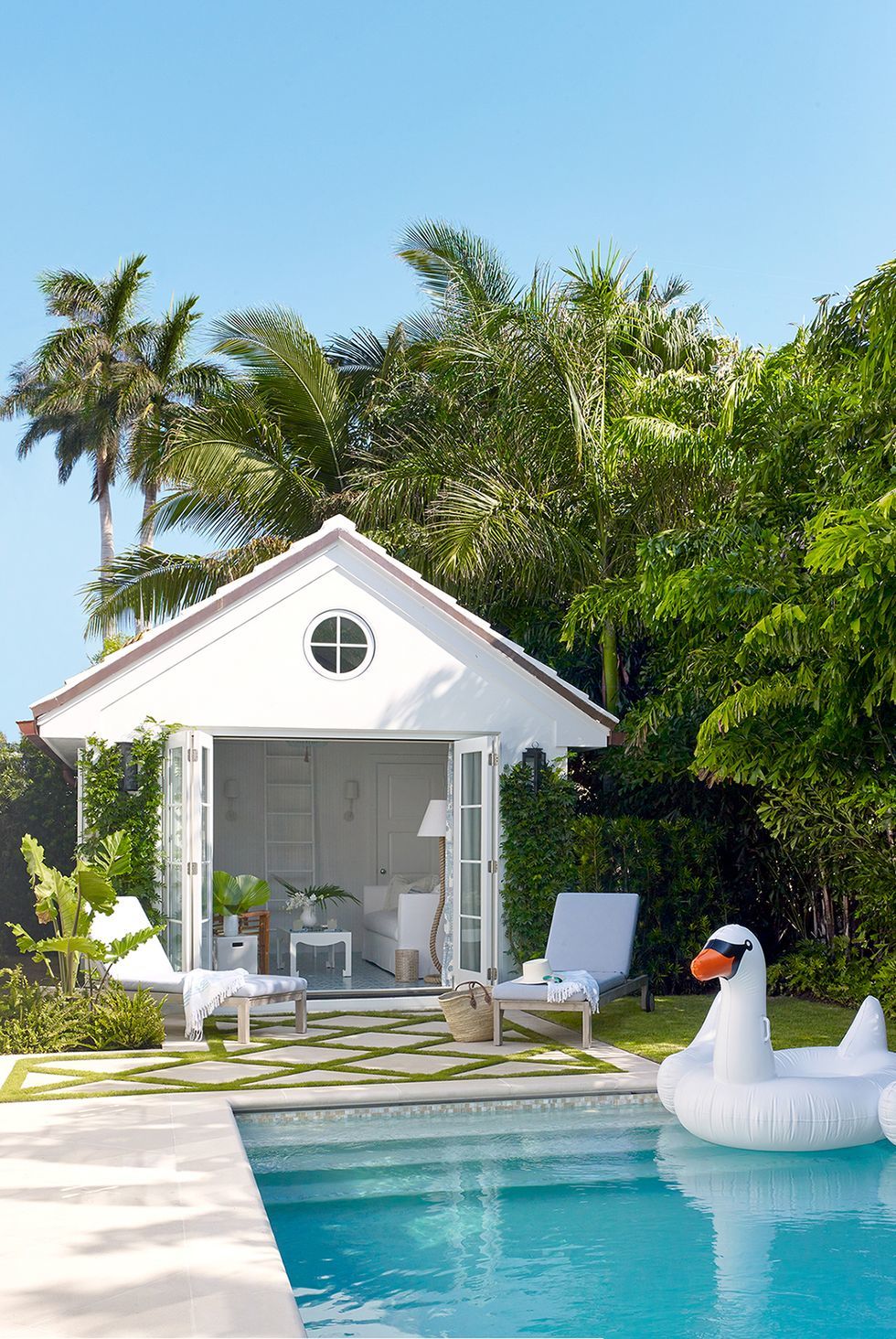 Use a Crawl Space for Storage

Aside from being a nice place to hang out, your pool house should also provide storage for all of those Insta-worthy pool toys. Keep it separate from the sitting area with a crawl space accessible by ladder, like this one in a pool house designed by Lindsey Lane. A small window in the "attic" also adds an architectural touch.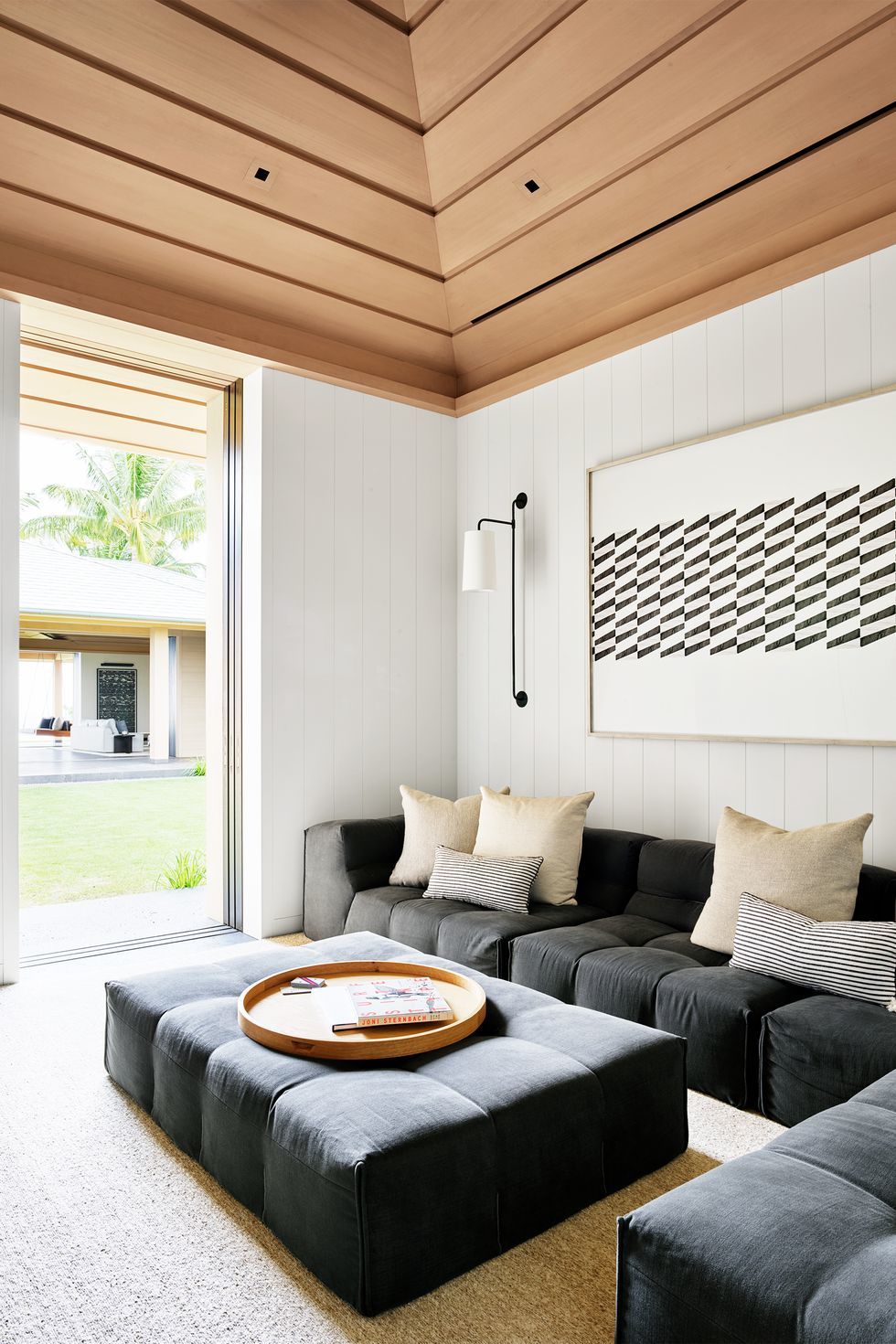 Use Durable Materials

"We made sure to balance the client's minimalist aesthetic with how a beach house is actually used," says interior designer Catherine Kwong. "It's not a place where people are worried about tracking in sand," she assures us. Family-friendly materials, like a jute rug, mean everyone can unwind and relax after a beach or pool day.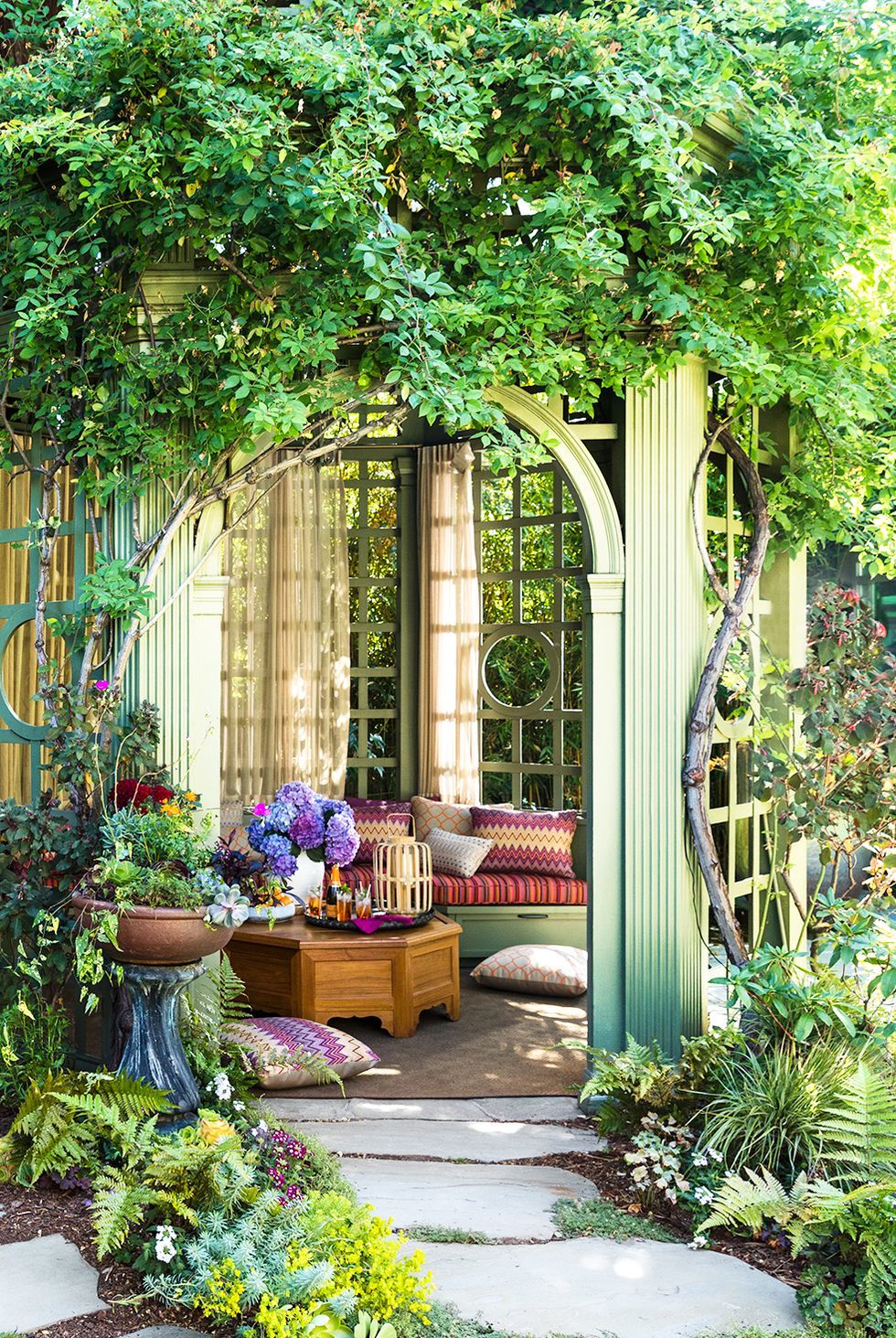 Compromise With a Gazebo

If you want to carve out a stylish post-swim lounge area in the yard but don't have the room, budget, or desire to build a full-blown pool house, take note of this gazebo by April Powers. The crawling vines, sheers, and camouflaging paint color allow the gazebo to blend right in with the garden environment while the bench and coffee table ensure comfort and function.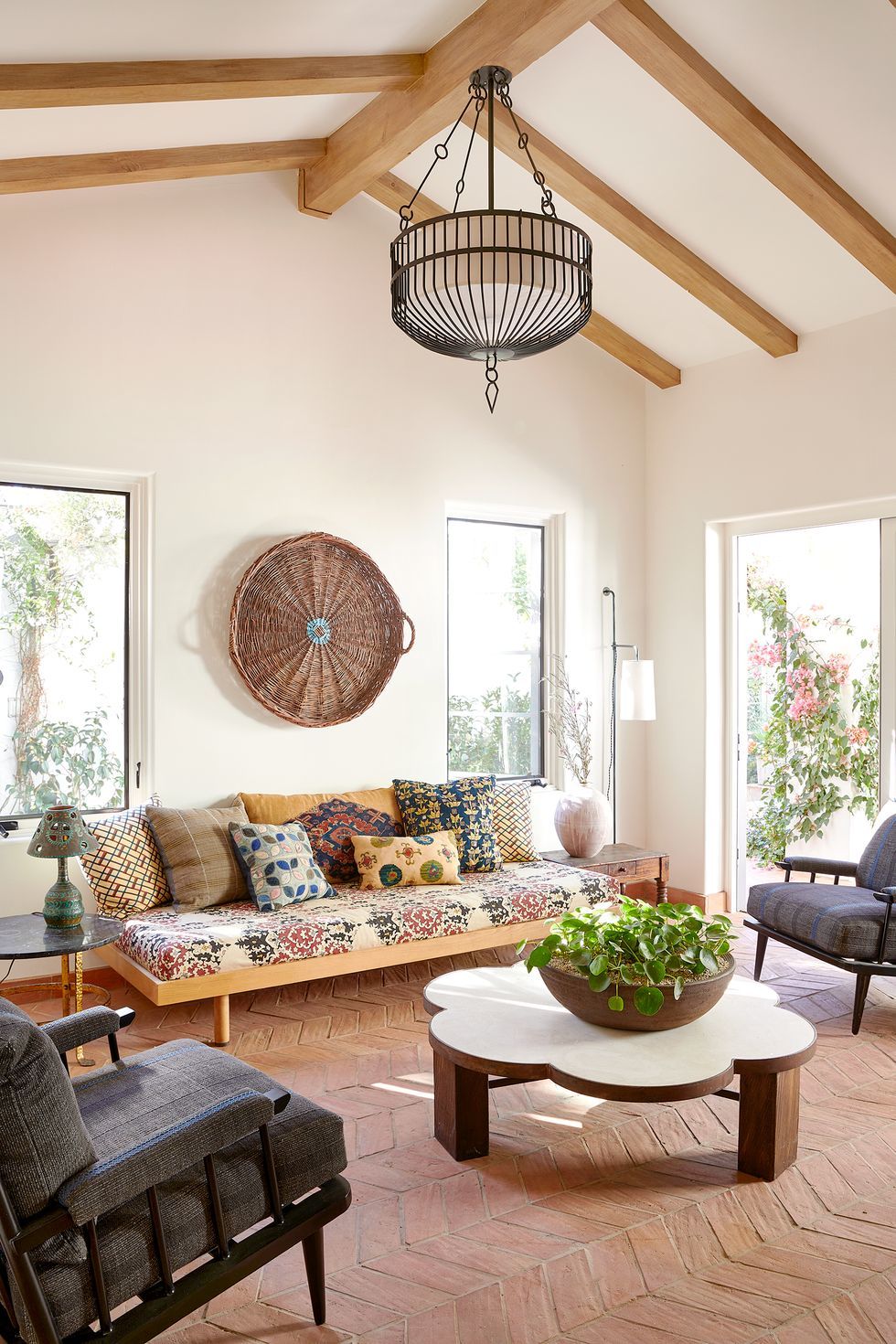 Forgo Rugs

Wet feet running in and out of the pool house mean you'll want to make sure your floors hold up well to traffic and are easy to clean. Porcelain or ceramic tiles can be great options, as are natural stone and concrete if you want a rustic, edgier feel; you could also choose an even more durable flooring material: brick, tiles, or whatever decking you used for the pool area and just continue it into the pool house, as Nickey Kehoe did here.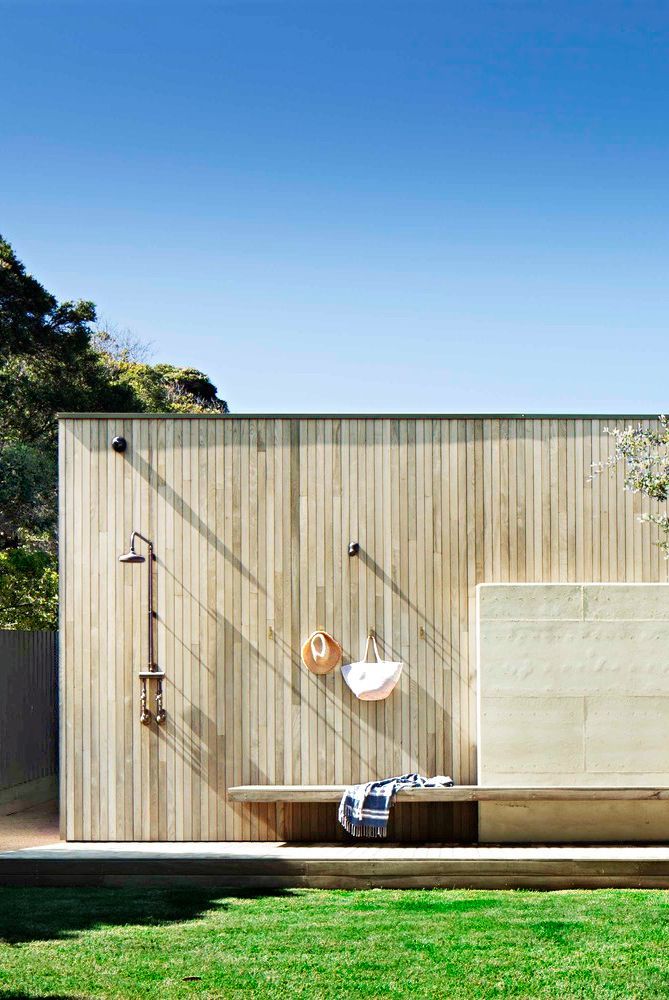 Optimize the Exterior

Keep things tidy with an outdoor shower fixed to the exterior of the pool house. Robson Rak also optimized this outdoor space with a built-in bench and hooks for towels, hats, and beach bags.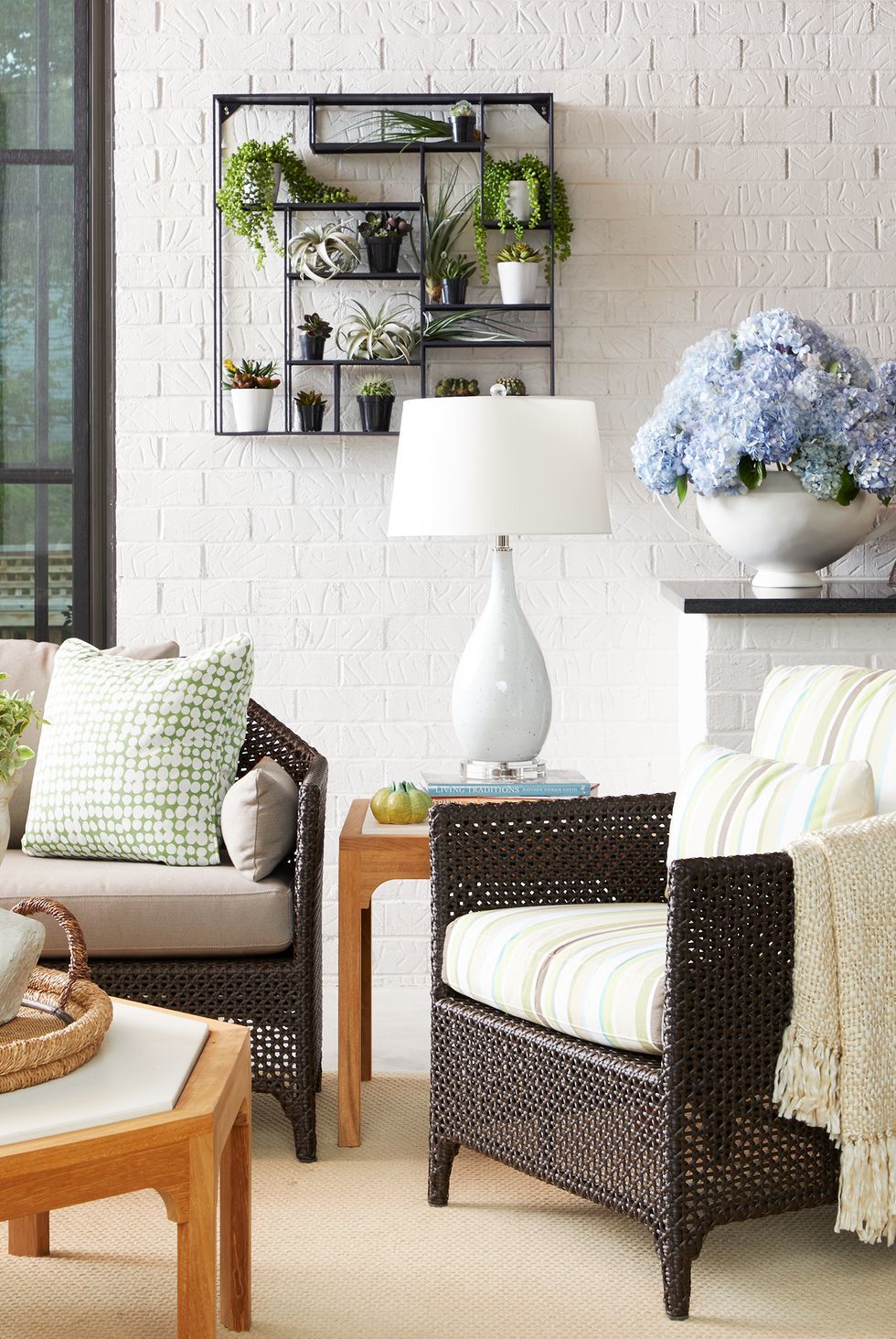 Let It Double as a Green House

This screened-in porch designed by Corey Damen Jenkins serves many functions, from a mini greenhouse and a four-season living space to a pool house hang zone. The key to creating the right environment for plants to thrive is to install climate control features like insulated screens while still allowing for total light filtration for a summery vibe.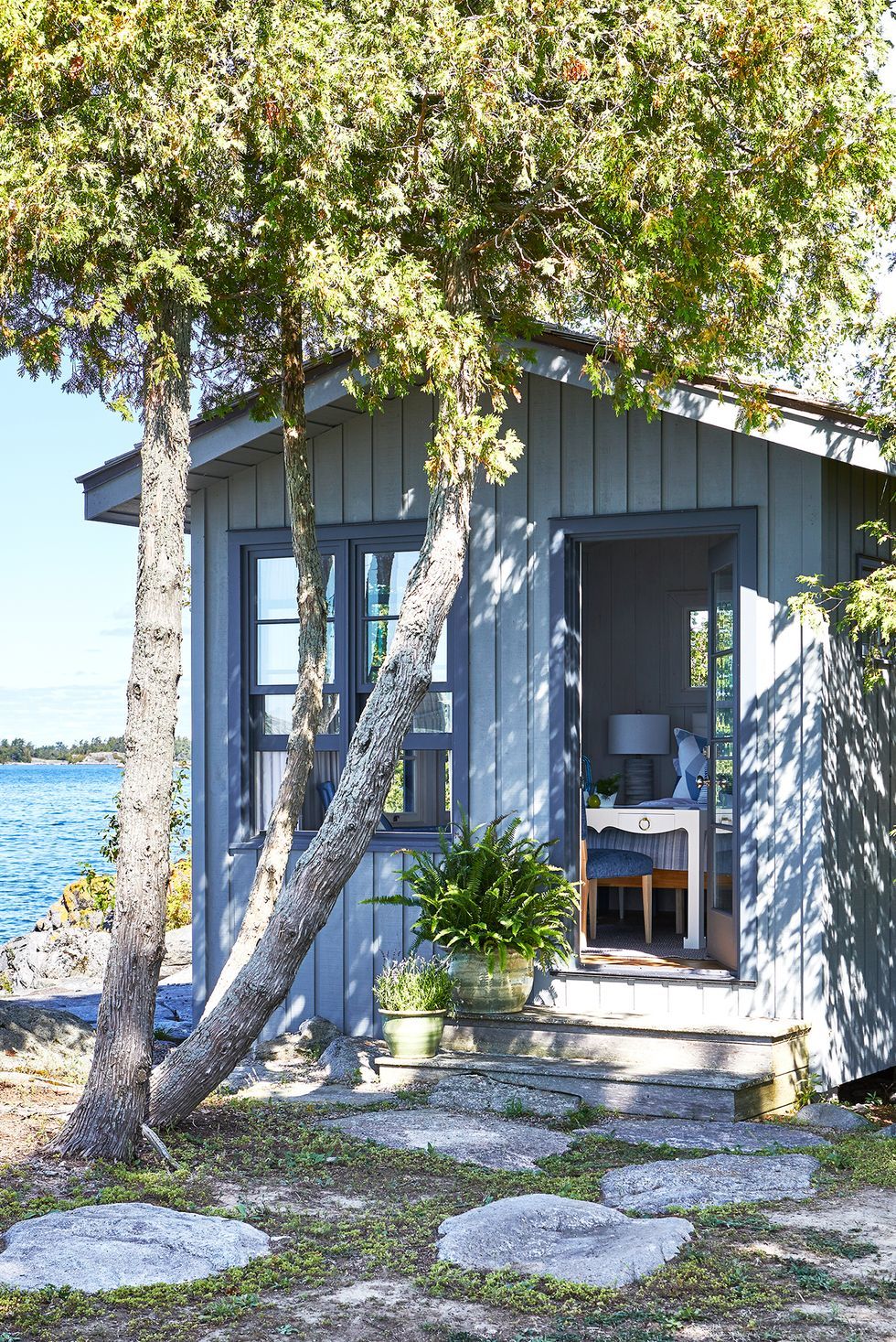 Make It a Guest House

Turn a big-enough pool house into a guest cottage that can double as a home office or bathing suit changing station. We love the look of gray blues, especially in a waterfront pool house, but any color will do. Get inspired by this special retreat designed by Sarah Richardson.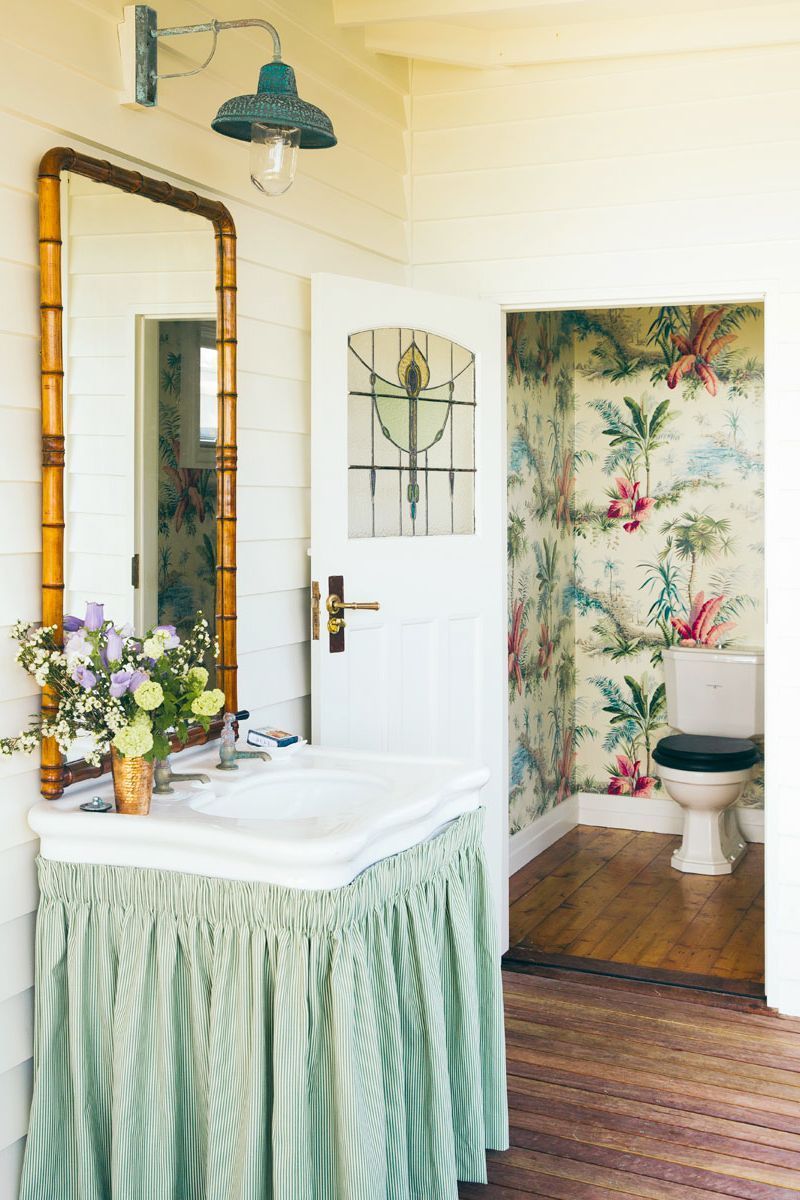 Add a Bathroom

A bathroom by the pool is such a game-changer, especially when the main house is a trek from the swimming area. In this Anna Spiro–designed bathroom, tropical wallpaper is all it takes to establish a fun style moment. The light green skirted vanity and rattan mirror carry the color scheme outside and tie everything together.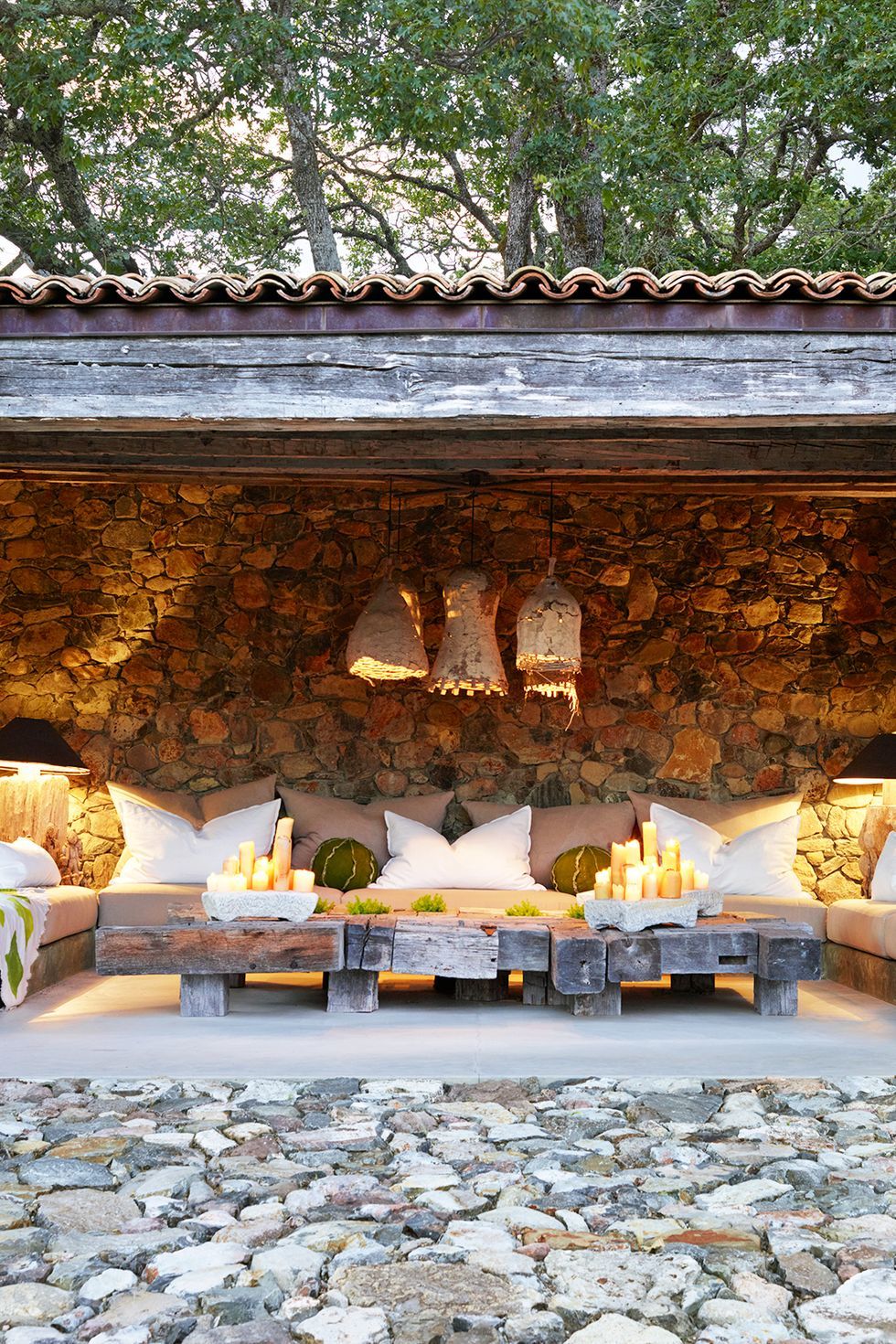 Create a True Escape

When designing a vacation home, the pool house should feel like a true escape. Wendy Owen designed this luxe-meets-rustic lounge in Sonoma, California to feel like a French villa in a bygone era. That's thanks to the scraggly stone, candlelight, antique salvaged wood tables, and generally romantic ambiance.