When you want to make a big impact on your home decor using a small budget, there's only one solution: the power of paint. Even a single gallon of paint can be enough to make a statement, especially when brushed on in a strategic spot.
In the 2020 Real Simple Home (watch the full video tour here!), several of the designers used a small amount of paint to help transform their spaces. From painted "wainscoting" in the living room to high-contrast trim in the bedroom, here's all the inspiration you'll need for your next paint project.


Fake Some Architectural Interest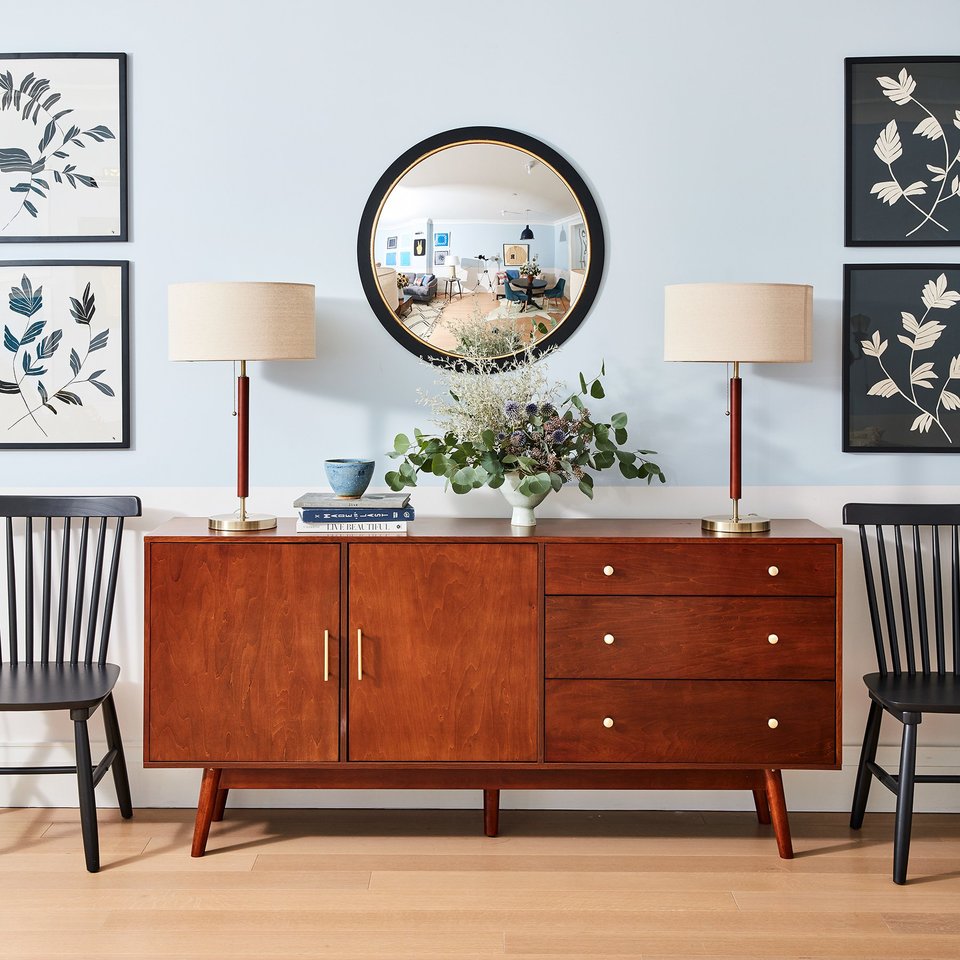 In the combined living room/dining room space, designer Max Humphrey used paint to create the illusion of wainscoting. By painting the top portion of the wall light blue and leaving the bottom white, the designer gave architectural interest to formerly blank walls.

Want to use just one gallon of paint? Consider painting just the bottom portion of the wall so you have less surface area to cover. Invest in some good painter's tape to create a crisp line.


High-Contrast Trim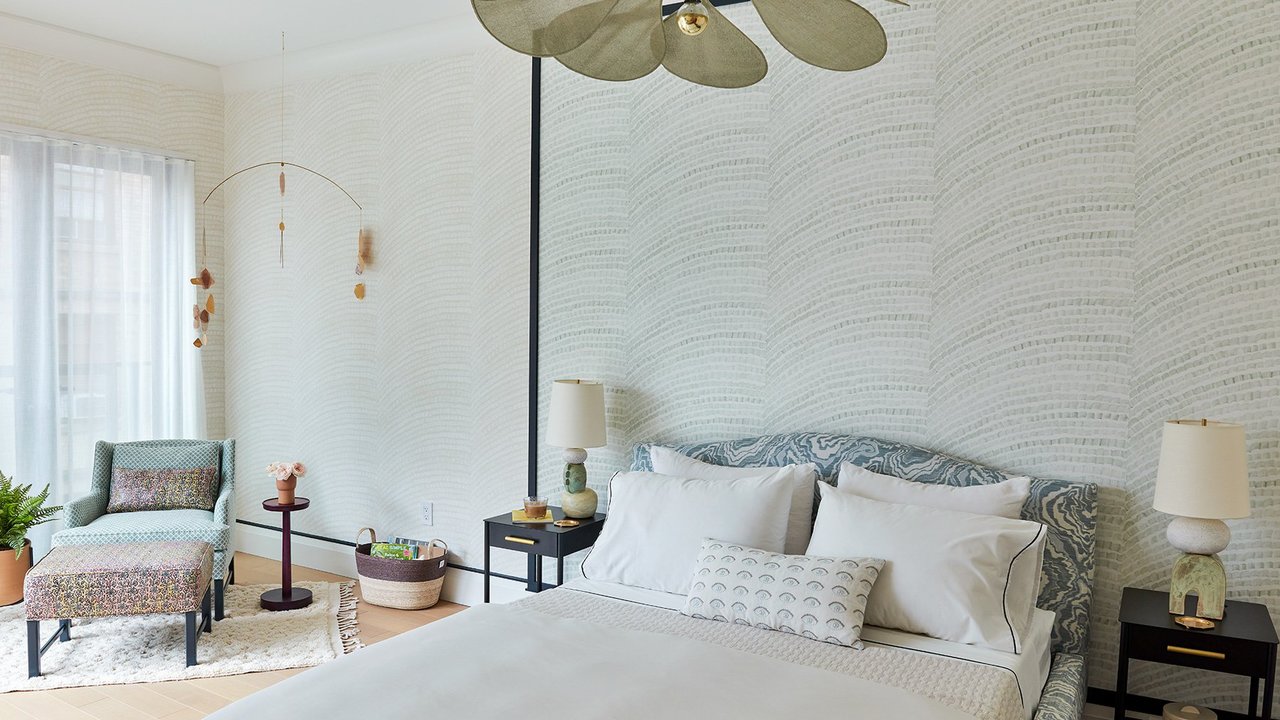 Instead of painting the walls, consider brushing the trim with a dramatic color, as designers Rebecca Atwood and Kate Hamilton Gray did in the main bedroom. "The black trim detail here really makes the wallpaper stand out," says Hamilton Gray. "A high quality painter's tape and a good angled trim brush are important for achieving a clean result. We used Farrow and Ball Railings, which is not quite pitch black. It has blue undertones, which softens the end result."


Unexpected Accent Wall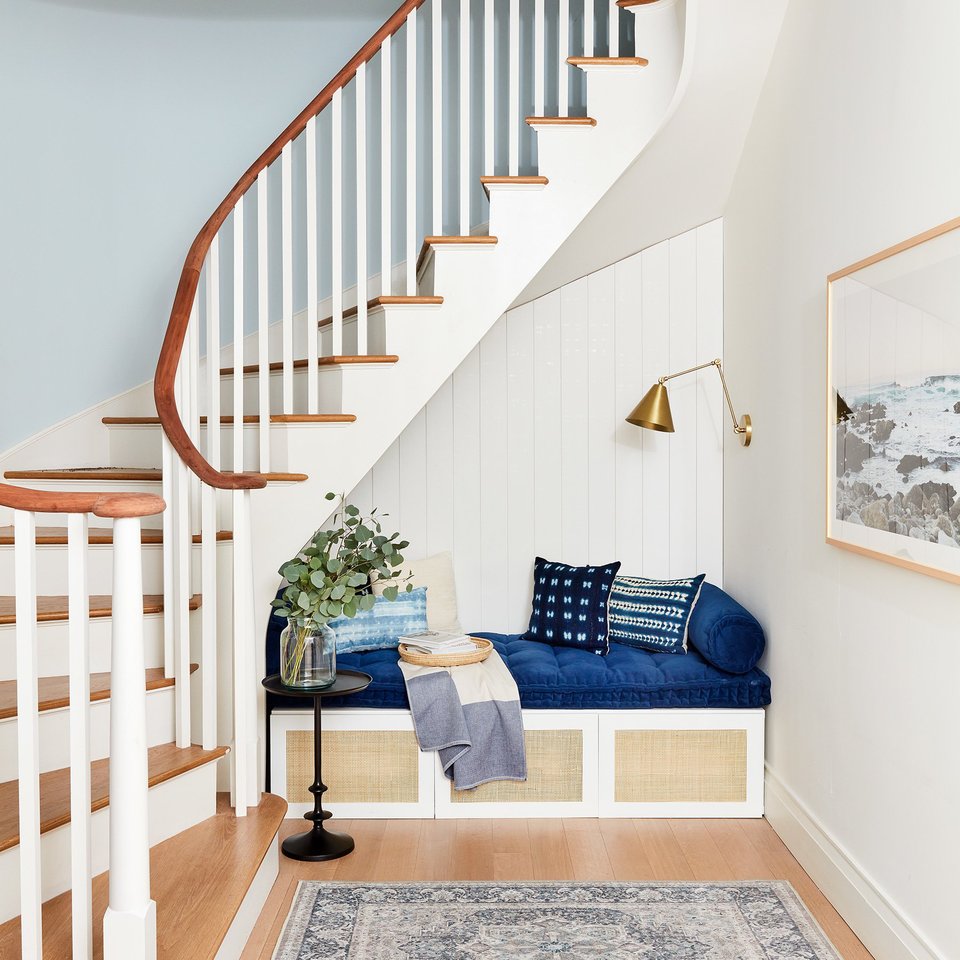 Accent walls are nothing new, but consider placing one in a less conventional spot. In the entryway, a soft blue hue on the wall behind the stairs greets guests the moment they walk in the front door. Consider an accent wall in the foyer, a bathroom, or even an accent ceiling.