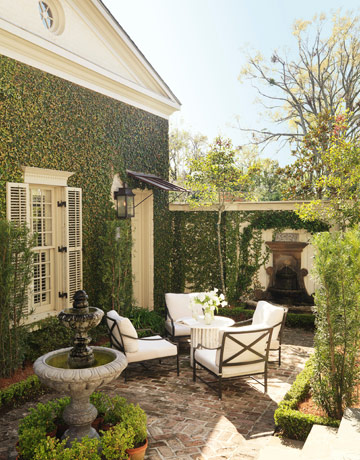 Outdoor Courtyard
The patio was inspired by the intimate, romantic courtyards in the French Quarter. "It's totally hidden from street view, so it creates a sense of privacy and mystery," says designer Ty Larkins. The Carmel armchairs are by Restoration Hardware.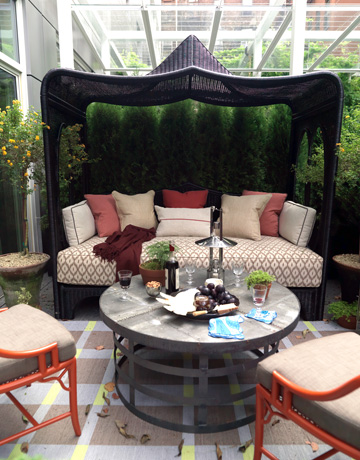 Garden Furniture
The outdoor sofa is like a little room of its own.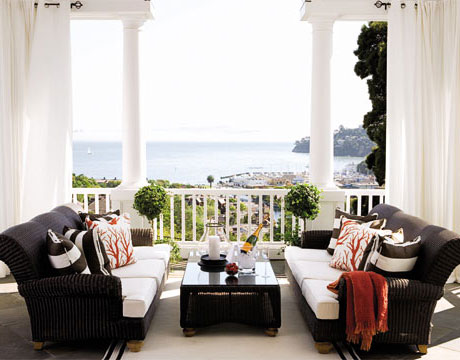 A Black and White Casual Porch
A pair of wicker sofas from Restoration Hardware suits this classic porch, which is just off this home's living room. Pillow fabrics are Stripe in Chocolate Kiss by Perennials and Mari in Coral by Lulu DK. Casual and cozy!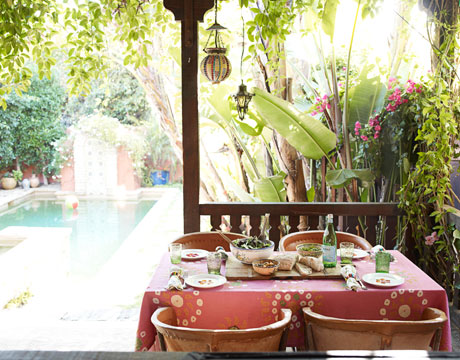 Outdoor Table

If you stand in the kitchen and open the folding window, you can pass food out to the table on the patio — the boundary between inside and outside seems to dissolve. The tablecloth is made from Kathryn Ireland's Marrakech in Bubblegum Pink. Plates are from Anthropologie. Glassware is from Rooms and Gardens. Moroccan hanging lamps are from Berbere Imports.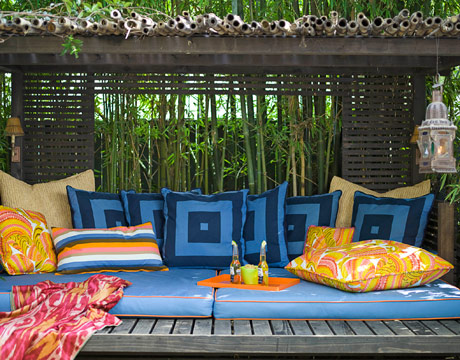 A Colorful Cabana
To connect the inside with the outside, Moises Esquenazi created a series of living areas in his Los Angeles backyard, including this cabana with a daybed that echoes the colors he used in the interior of his bungalow. The natural fiber pillows and the blue squares are from RL Home; striped and print pillows are by Trina Turk.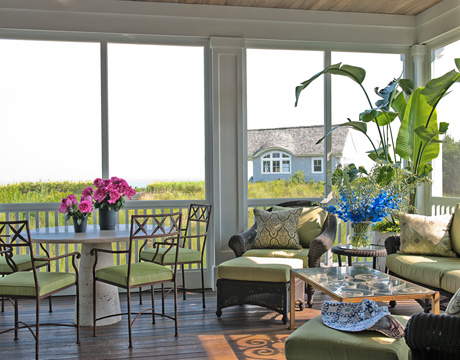 Porch
The screened-in porch is "the perfect spot for a gin and tonic," Coleman says. Green cushions — Suncloth from Sonia's Place — blend with the dune grass.