Below are 18 of the biggest garden trends for 2021. Unsurprisingly, the pandemic has influenced garden trends in a big way – because a summer spent at home rather than abroad means we're channelling all of our efforts into making our home spaces the best that they can be.

Make way for a rise in garden offices, garden bars and outdoor kitchens, along with living room inspired furniture pieces that literally bring the indoors out.

We've spoken to trend experts, as well as gardeners, landscapers, and garden suppliers to learn about the growing trends in garden design this year. There's plenty of inspiration for us to use to transform our gardens into a relaxing haven as the weather heats up.

With April 12th approaching fast, bringing the freedom to meet friends and family in private gardens, we're all looking to transform our outdoor space into a more welcoming place.

Below are the garden looks and ideas that will be most popular this year....


1. Garden bar

Pubs and bars have been sorely missed, but many made do by creating their own, and why stop in 2021? Searches for garden bars have sky rocketed by 122% over the last 12 months, research from Made.com revealed. Aside from offering cheaper (read: free) drinks and later closing, it also gives a convenient option for those days when pub gardens are fully booked.

With their finger on the pulse, Habitat have revealed their affordable outdoor bar option, which they call the Beach bar Gazebo.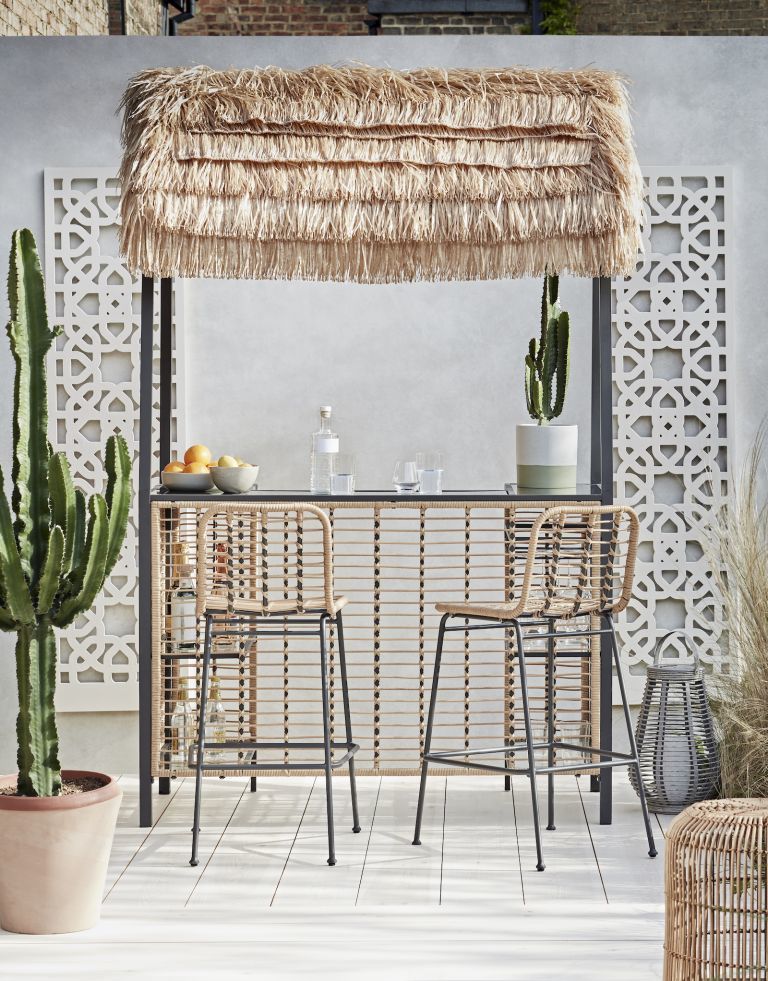 Already got yourself an outdoor kitchen set up? Turn a counter into a bar area simply by installing a mini-fridge.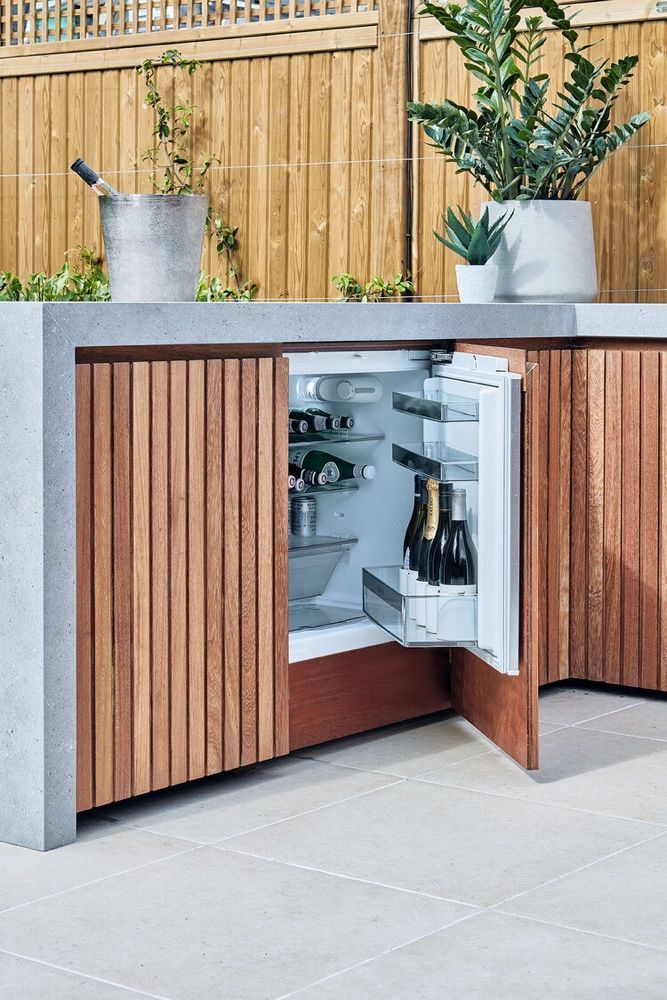 2. Hanging egg chairs

In terms of garden furniture, we're going to be seeing a lot more hanging egg chairs in the months to come. One of the main garden trends for 2021, these must-have comfort additions offer a cosy place to unwind with a book or a tipple, giving full-body support and allowing you to take the weight off your feet. It's no wonder searches for outdoor hanging chairs have grown by 234% over the past year.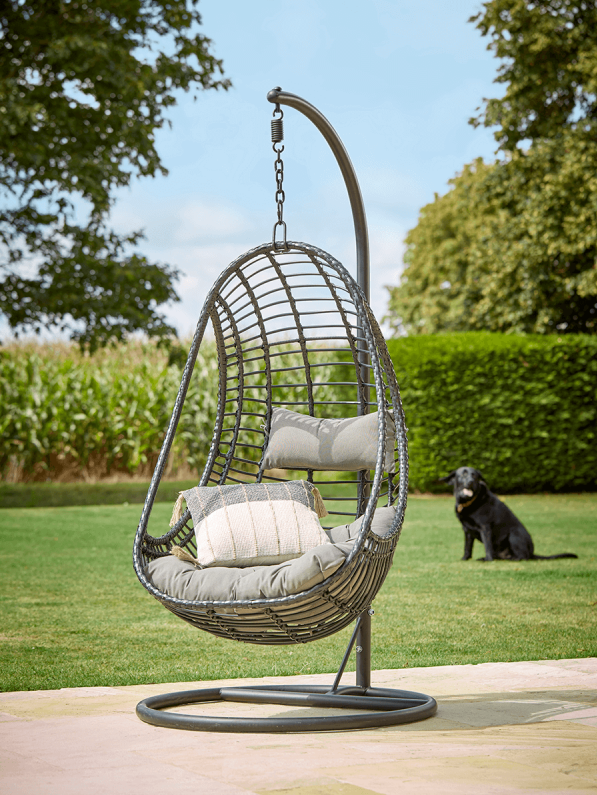 3. Rattan corner sofas

Another big garden furniture trend for this year will be rattan corner sofas.

Rattan is back again to dominate gardens, and the most popular variety for this year will be the rattan corner sofa, searches for which have increased by a whopping 537% over the past 12 months.

It seems homeowners are trying to maximise their outdoor space seating in order to comfortably seat their long-missed friends and family, after a year of lockdown, this summer.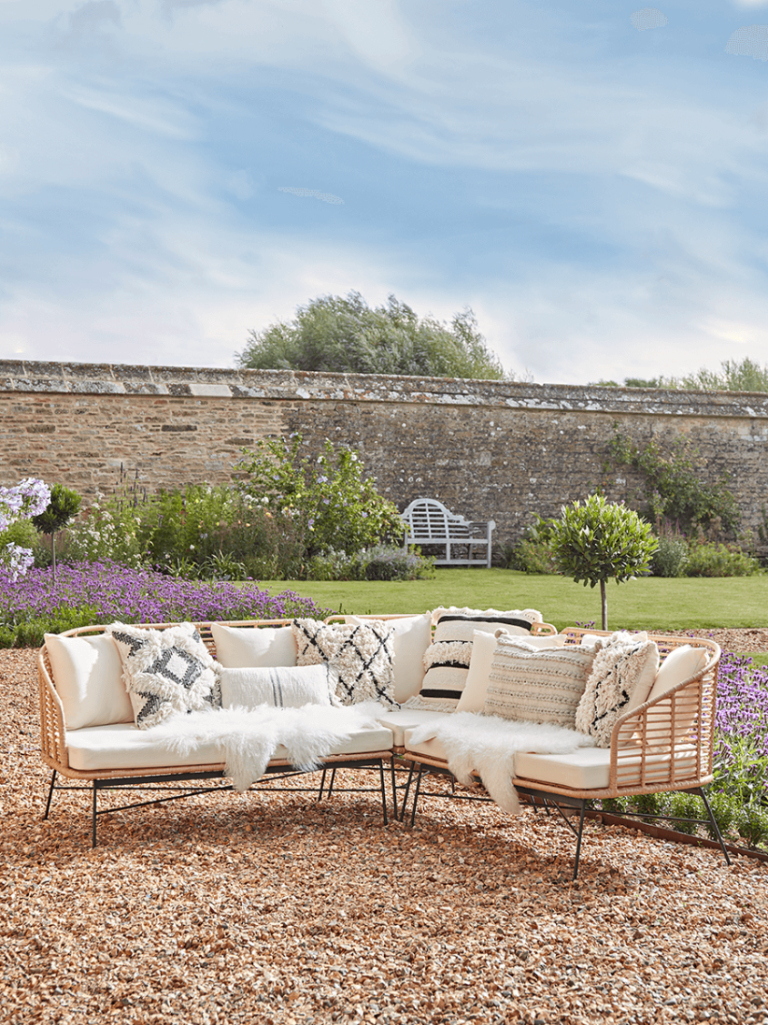 4. Outdoor pizza ovens

The pandemic has made chefs of us all and we're ready to embrace some home-made, stone-baked pizzas this summer. Built to last, great for entertaining, a great heater too for cooler month plus a stunning focal point, outdoor pizza oven searches have grown by 243% over the past year.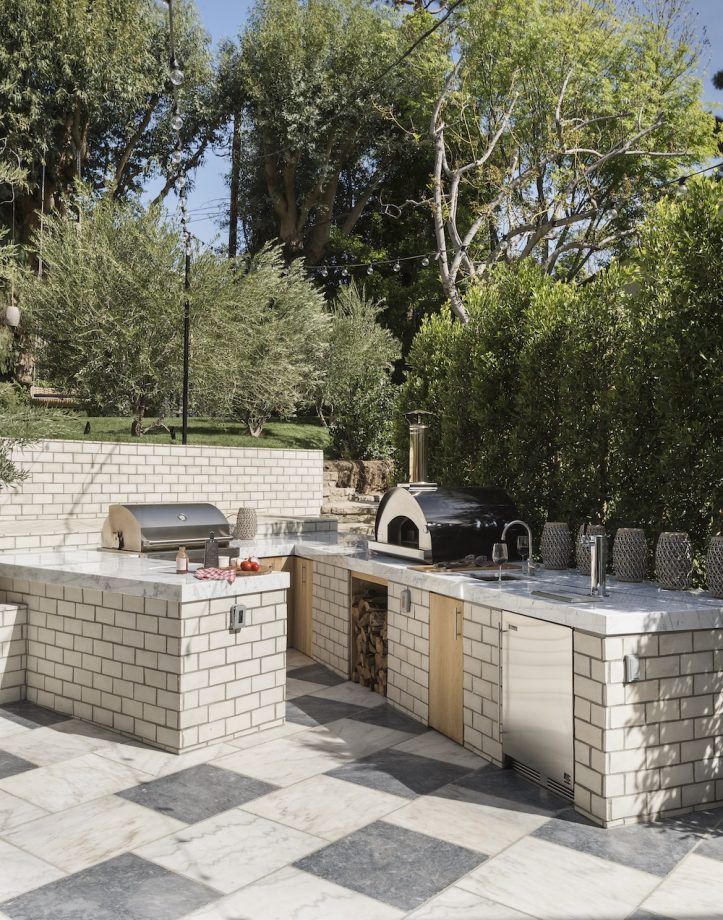 5. Garden offices

After a year of working from our home office spaces, and with most offices not open just yet, we're all desperate for a change of scenery and some time outdoors.

Enter the garden office, with searched for garden office pods up by 174% over the past year.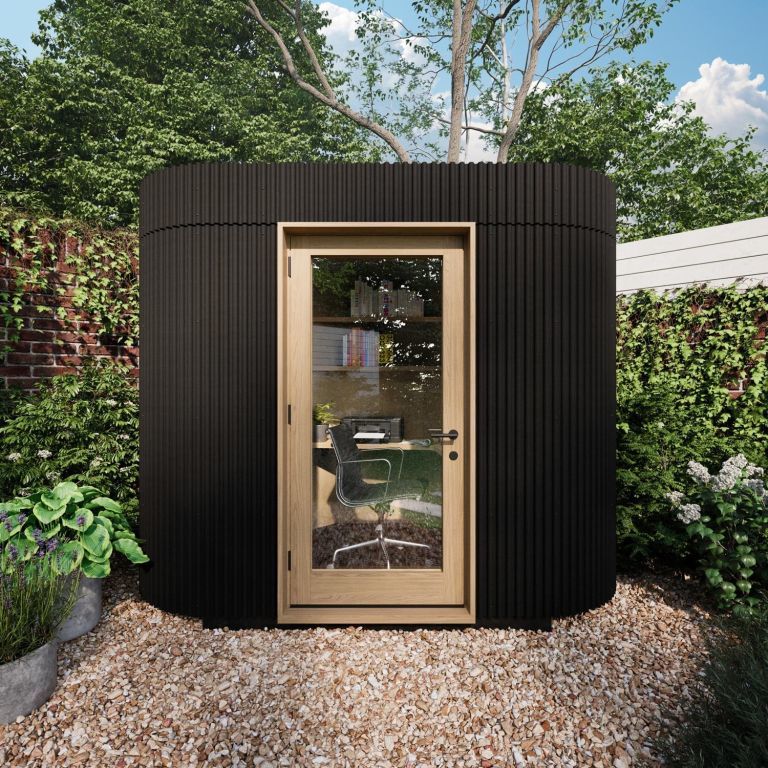 6. Teak furniture

Jumping on the back of the Japandi trend (on of this year's biggest interior design trends) is teak garden furniture.

Teak garden furniture is a staple of any zen garden, often being the look of choice for Japanese-inspired gardens, and with Japandi being such a big interior trend this year, it makes sense that homeowners would want to continue the zen into the garden. Teak furniture searches have increased by 124% year on year.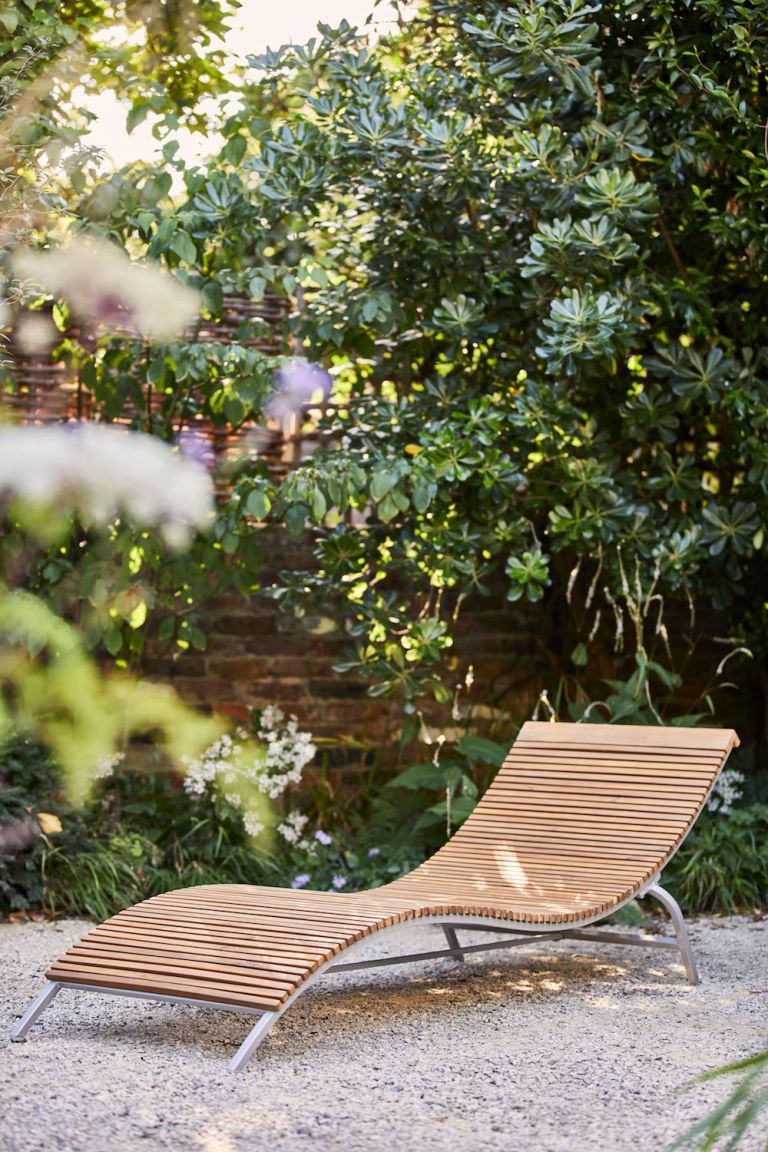 7. Backyard cinemas

Lockdown has forced a lot of people to make their own entertainment and make their spaces multifunctional, and one thing that isn't going anywhere in 2021 is the garden cinema. Searches for garden projector have grown by a massive 400%. Get the popcorn ready!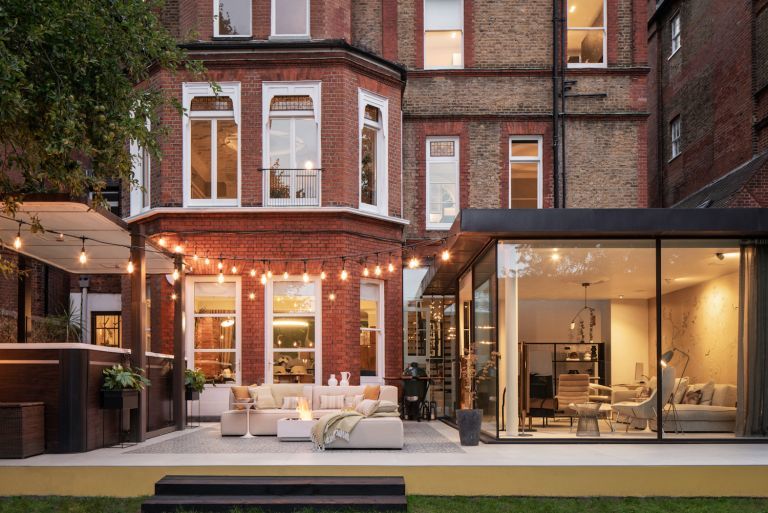 We love the home cinema designed by Carly from NW3 interiors for this Grade II listed Victorian home in Hampstead's Belsize Park.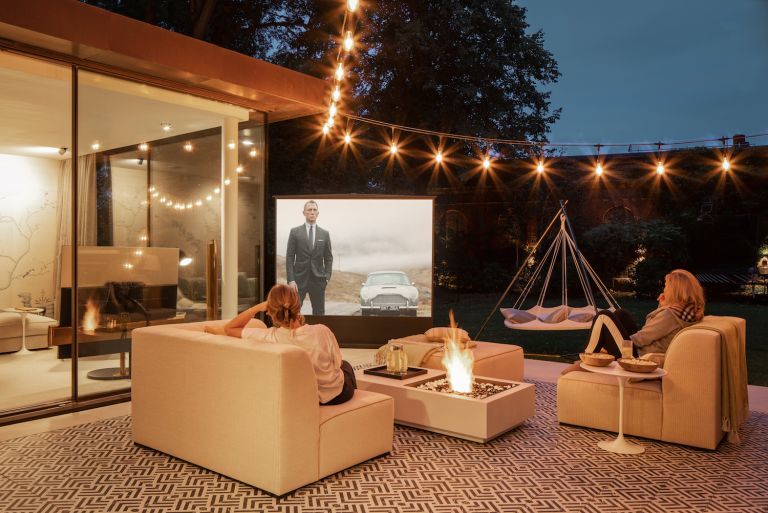 8. Outdoor rugs

There are two types of people, those that watched the Harry and Megan Oprah interview and immediately wanted an outdoor rug, and those that didn't watch it. Outdoor rugs are a luxe addition to gardens and it seems a lot of people want in on the trend. According to a recent study by Made.com, searches for outdoor rugs have had an increase in searches of 124% and outdoor rugs UK 326%.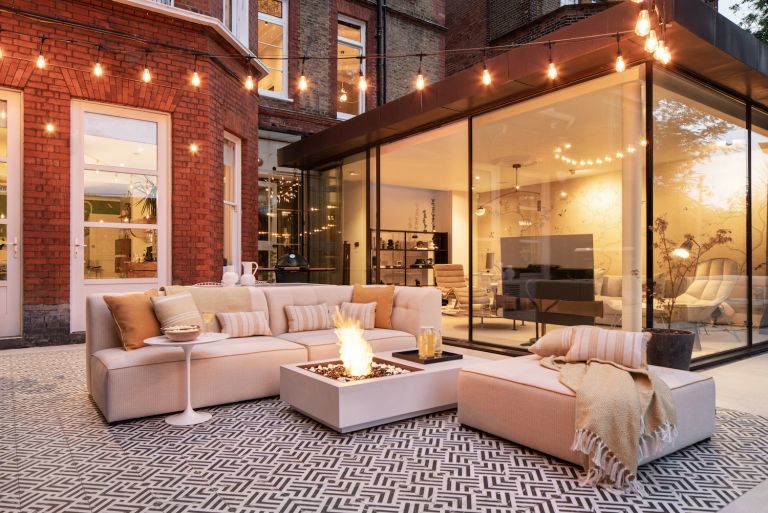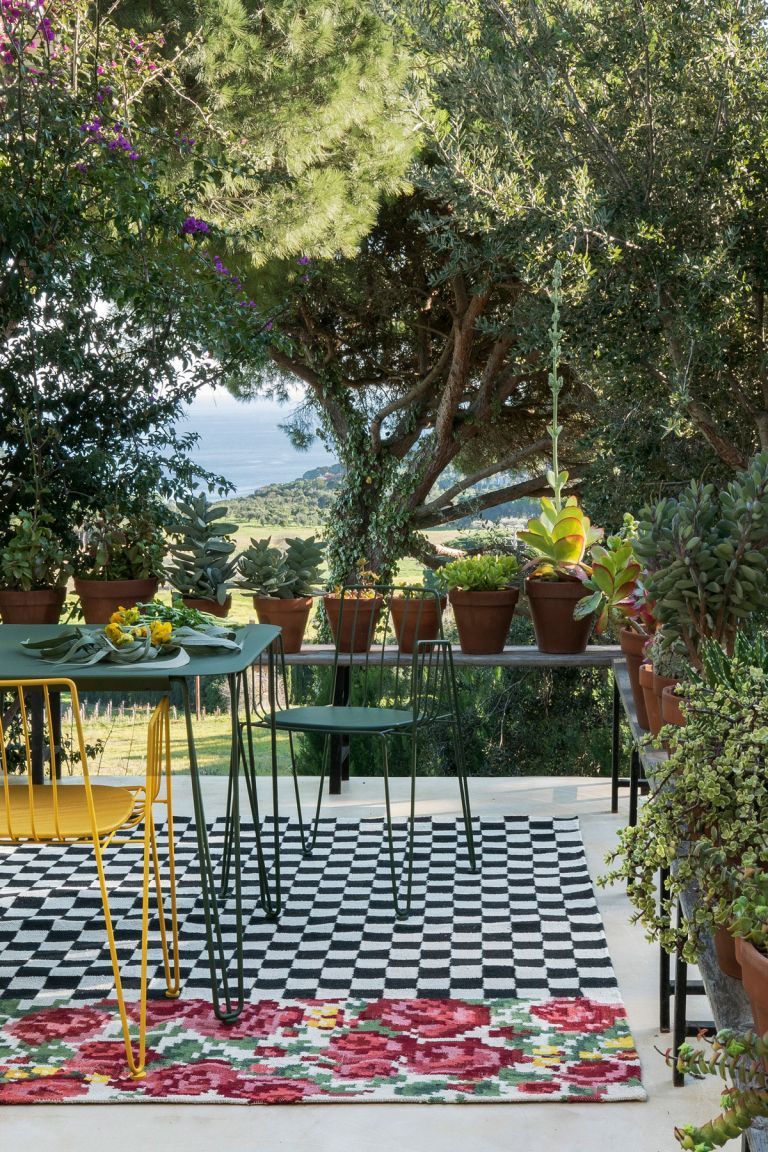 9. Chimineas

The British summer is unpredictable. During the day it can be scorching hot but come sunset those temperatures can drop. For this reason, chimenea searches have soared. Particularly, cast iron chiminea has had a 236% increase, and chiminea fire pit has had a huge 1710% increase in searches over the past year.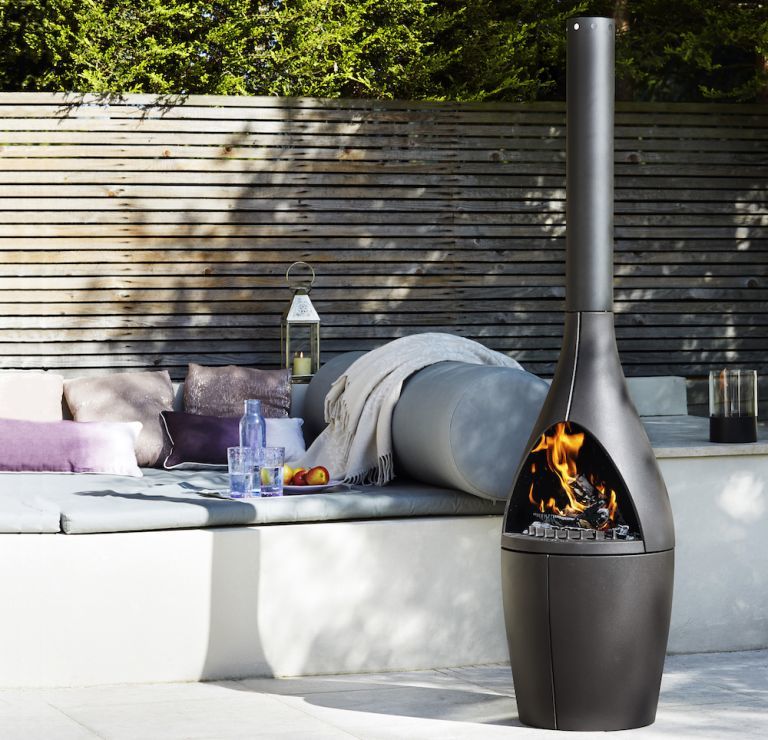 10. Rewilding

This year's rewilding trend is all about allowing plants to lose their manicured neatness without letting them take over.

Gardening is all about control – when to apply it and when to give nature free rein. A constant workload of pruning, mowing, snipping and shearing. But lately the whole concept has exploded as excitingly as an unexpected patch of a clover in a lawn with the idea of rewilding, in which land is returned in varying scales to natural habitats that can provide water, food and shelter to all creatures great and small. And its principles are now being implied to smaller residential spaces, too.