With one of these high-style indoor planters, your greenery will be looking its best no matter when you last remembered to water it.

Whether you want something modern, boho, colorful, or high-tech (yes, if you want your plants to play music, water themselves, or even turn your shelf into an art museum, we've got you covered), there's a plant pot for everyone on this list. And don't worry, if you don't have much of a green thumb, there's zero shame in filling them with fake plants-there are plenty of realistic options out there to choose from.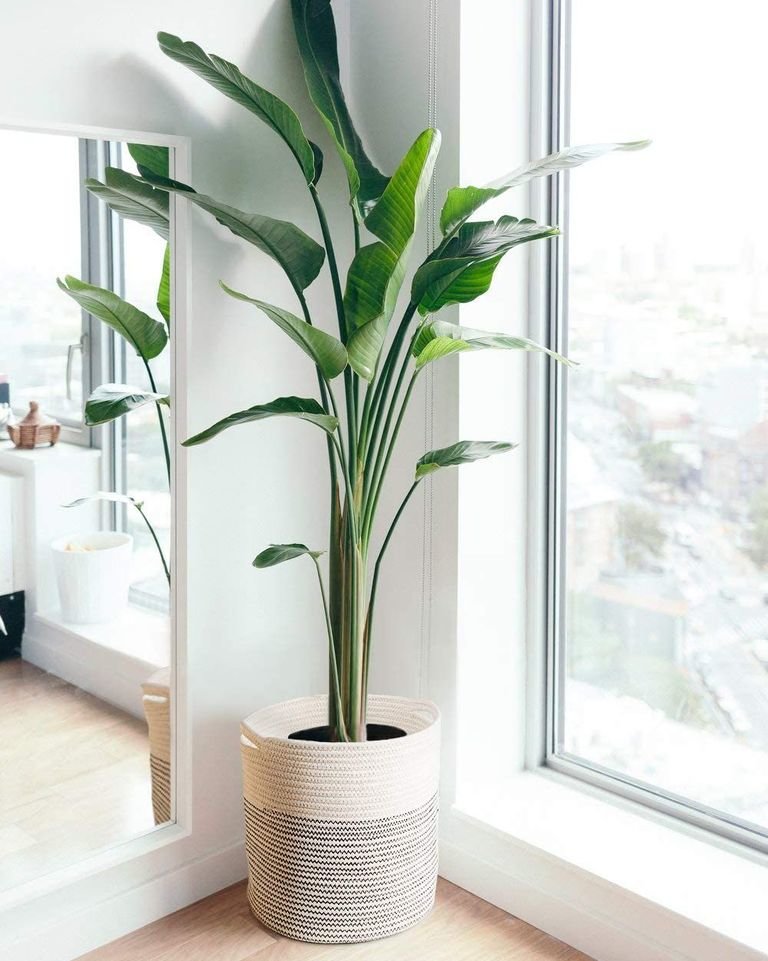 Cotton Rope Plant Basket

Sometimes the easiest way to dress up a plant is to put it in a woven rope basket, like this one. Just lift it out to water and drain.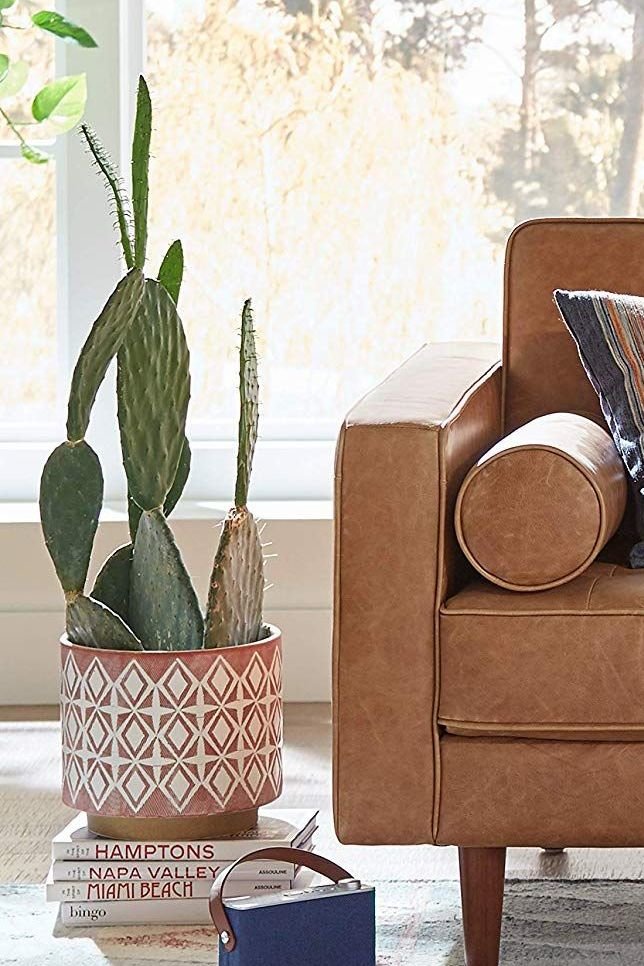 Modern Geometric Ceramic Planter

This planter serves up a subtle pop of pink and a cool, all-over geometric pattern, too.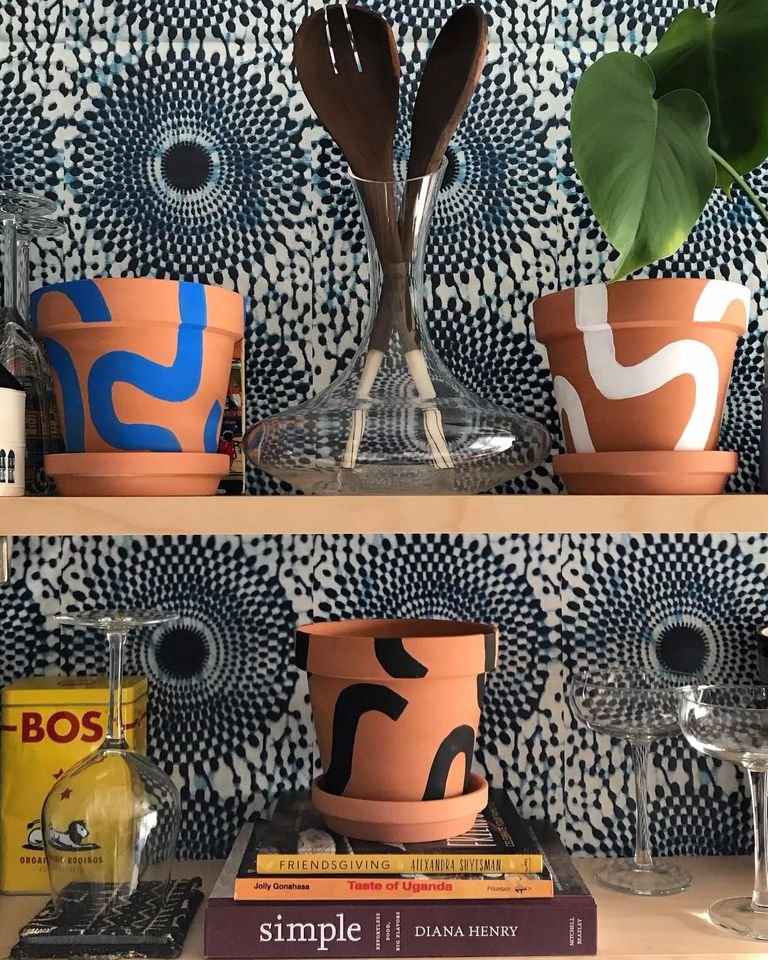 Bogolan Bauhaus TWIST plant pots

These hand-painted picks take simple plant pots to a whole new level.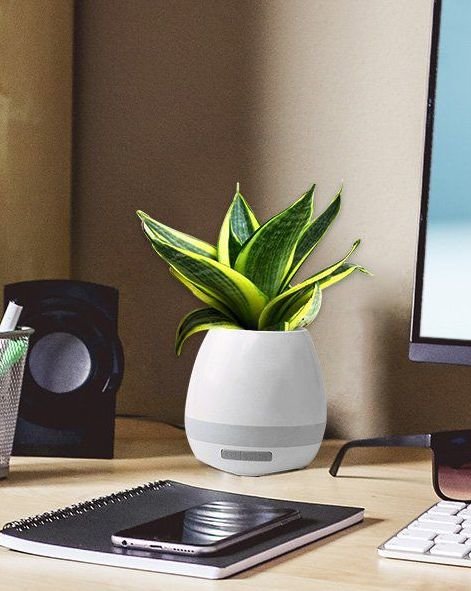 Bluetooth Speaker Plant Pot

Want your desk plants to do double duty? Put them in this simple, sleek white planter that is also a light and a Bluetooth speaker.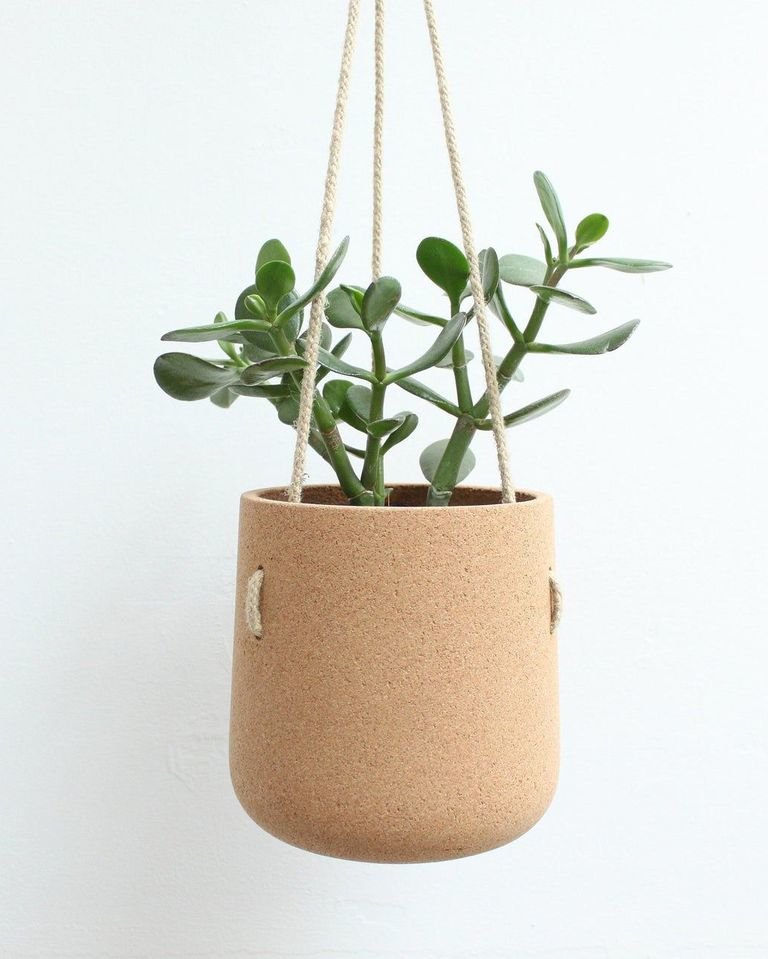 Atlas Cork Hanging Planter

This minimalist hanging planter is actually made out of cork, making it super light so you can hang it anywhere!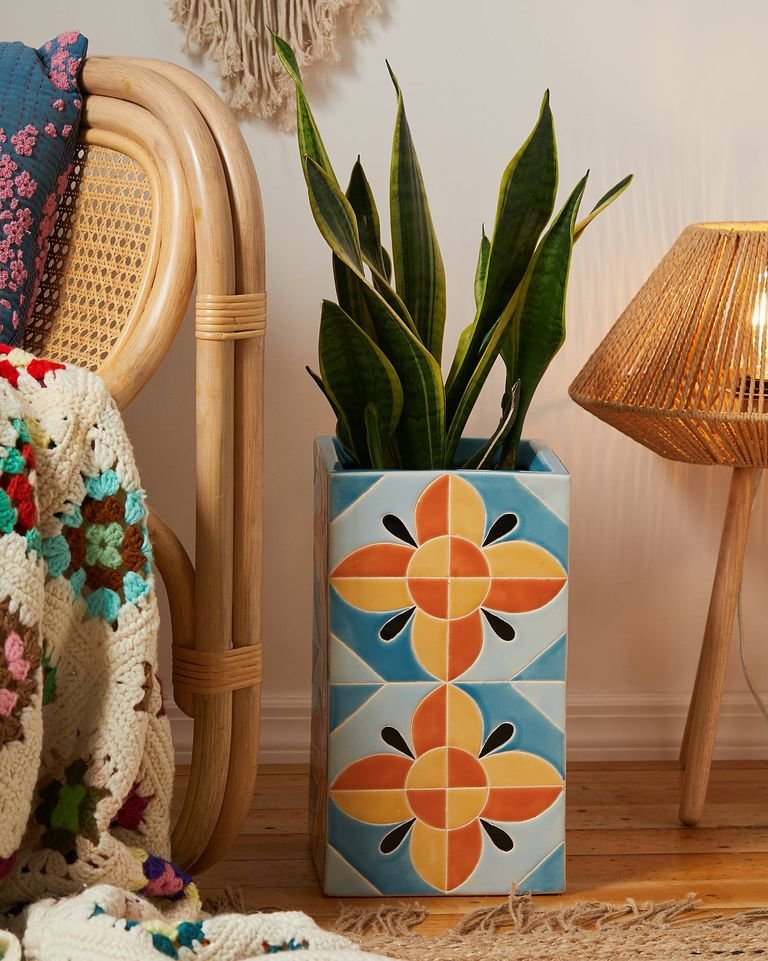 Adriana Planter

This tall, tiled planter will add a pop of color and personality to your space.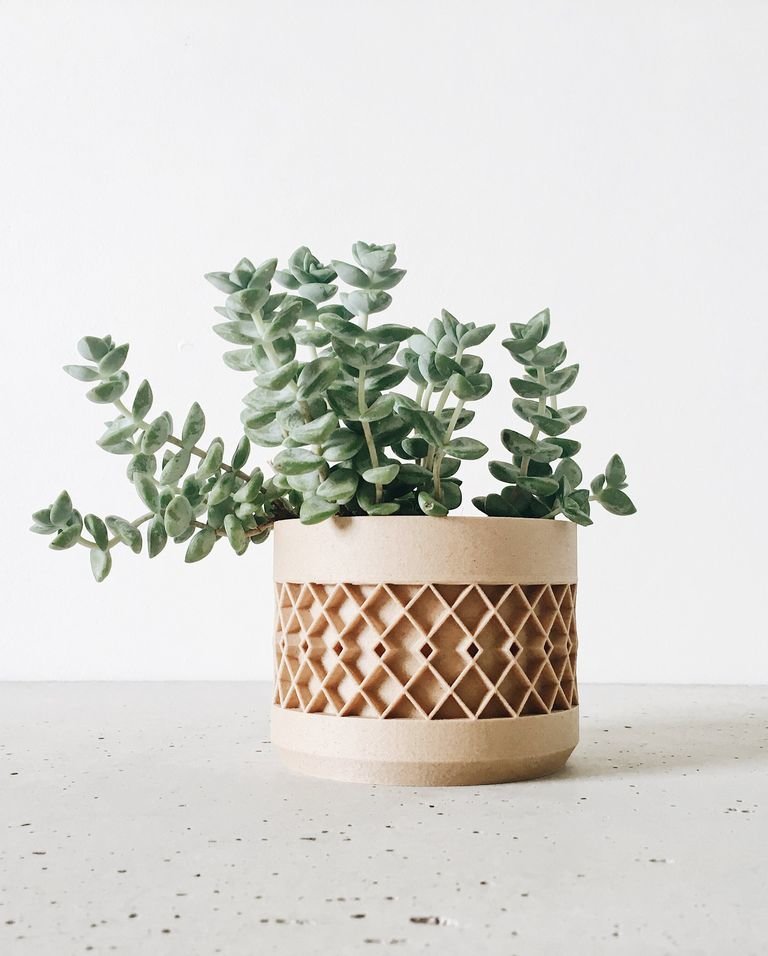 3D-Printed Wood Planter

This planter, with it's super-precise geometric cutouts, is 3D printed and made with real wood.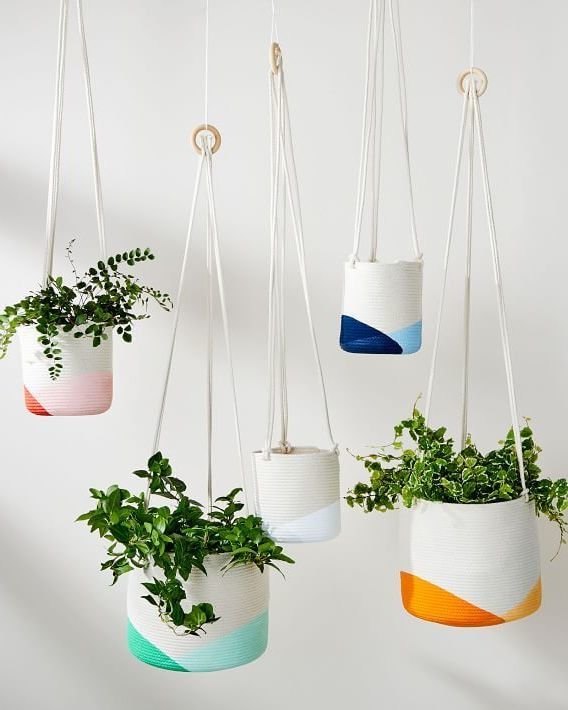 Closed Mondays Hanging Planters

Plants already liven up a space, but the splashes of color on these planters will take it to the next level.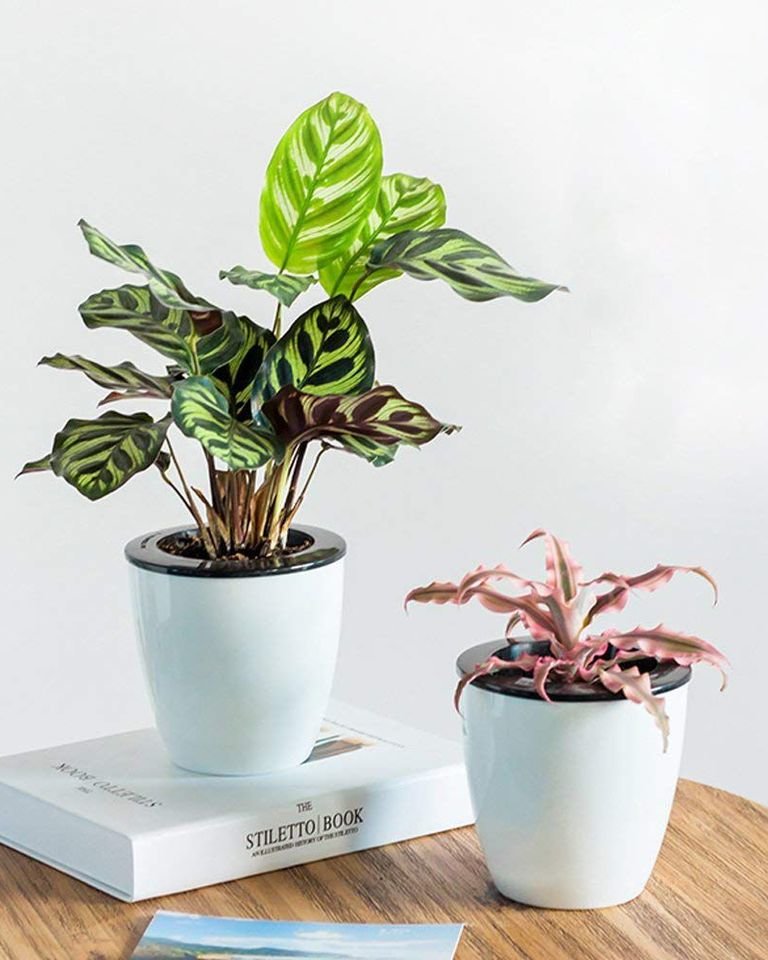 Self-Watering Plant Pots

For those of you who always kill your plants, I present to you: a self-watering planter. It does all the hard work for you.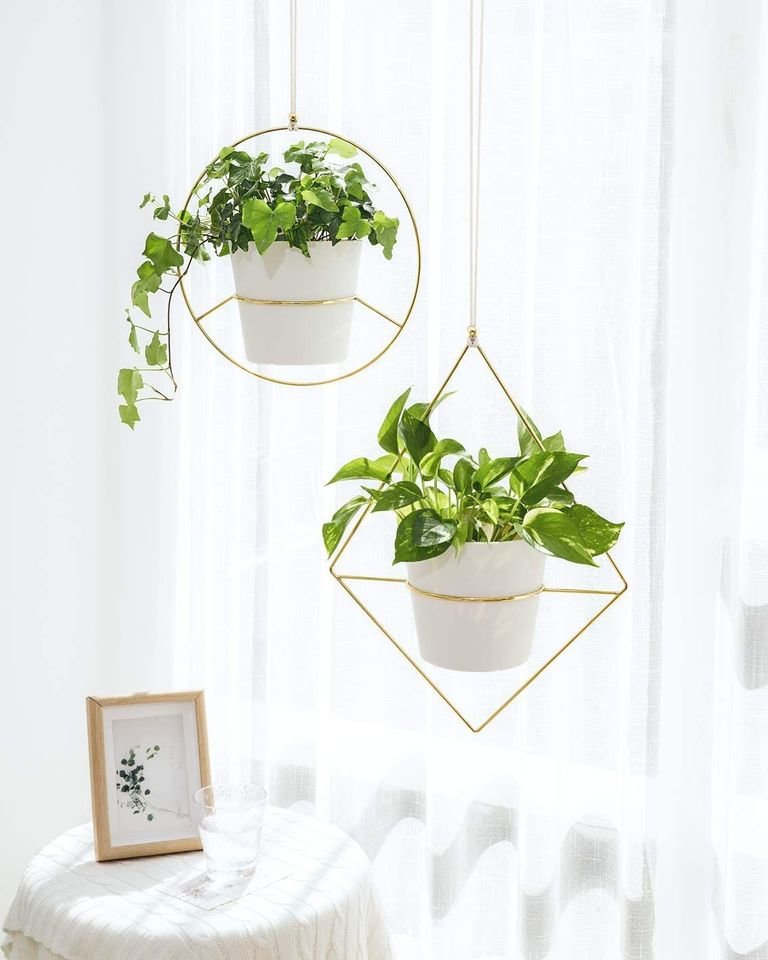 Geometric Metal Plant Hangers

Give your hanging plants a little geometric flair with these white and gold hanging pots, which feature circular and diamond-shaped frames.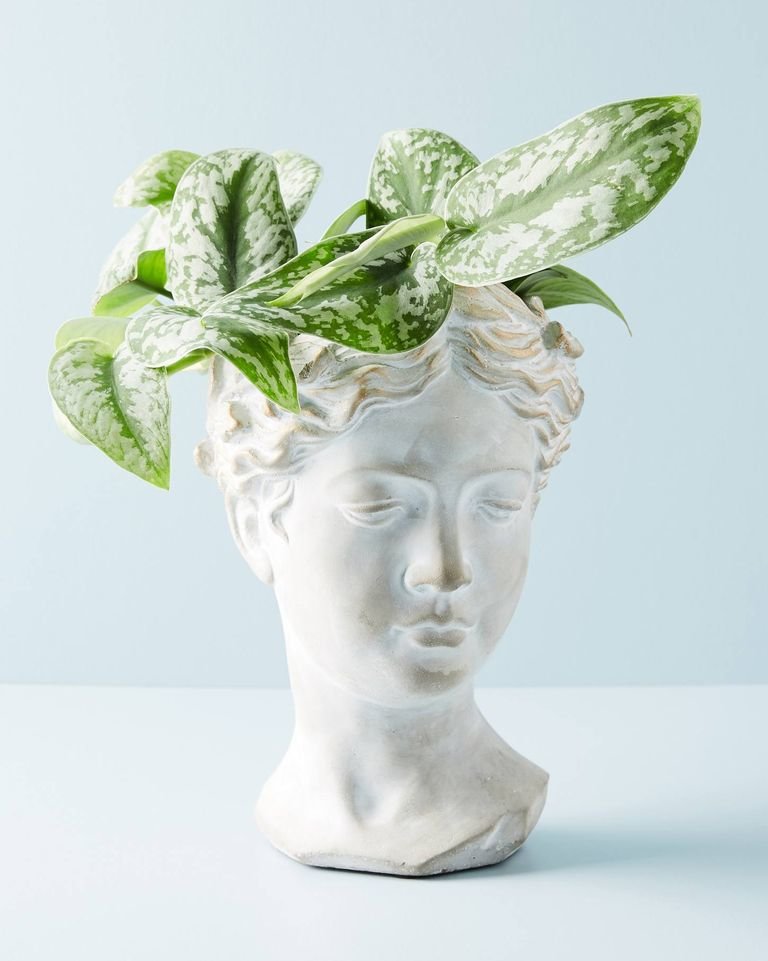 Grecian Bust Pot

Turn your space into its own little art museum by planting greenery and flowers in this Grecian bust pot.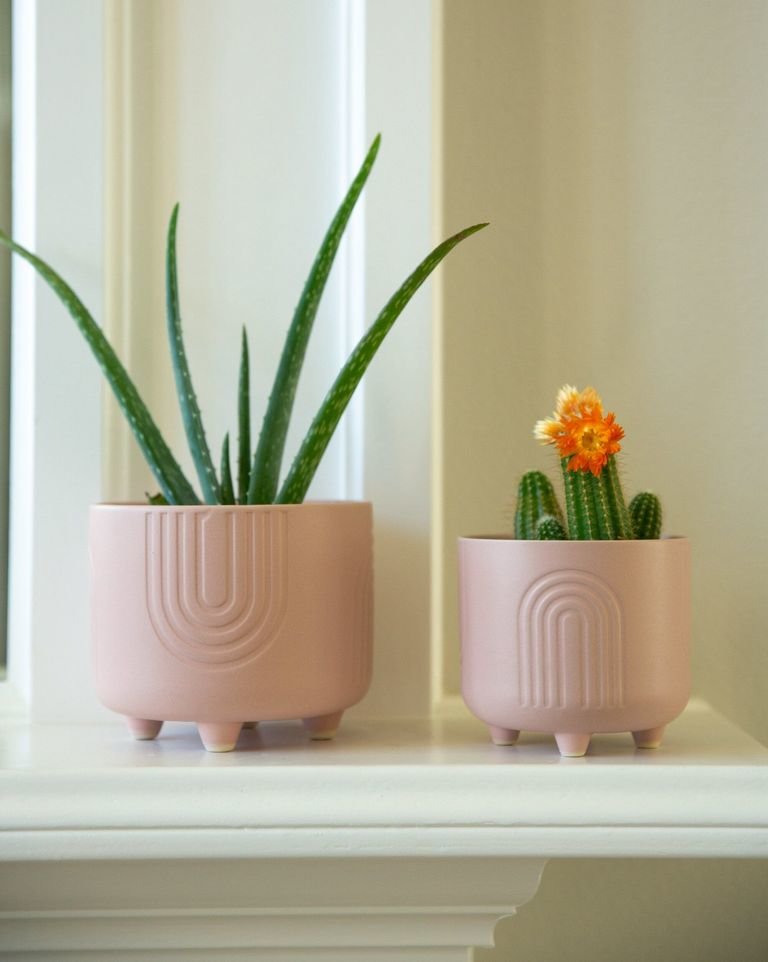 Seaway 2-Piece Ceramic Planter Set

These pink planters feature a fun textural element-a '70s esque rainbow pattern engraved into each one.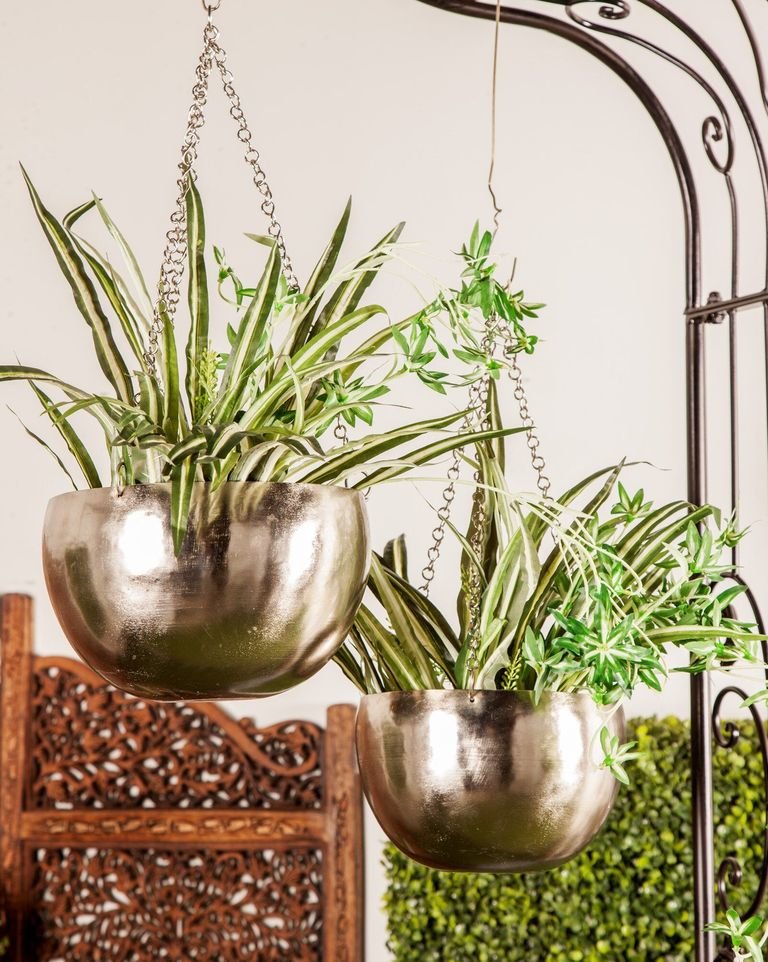 Engelman 2-Piece Iron Hanging Planter Set

These curved hanging planters totally shine in a textured nickel finish.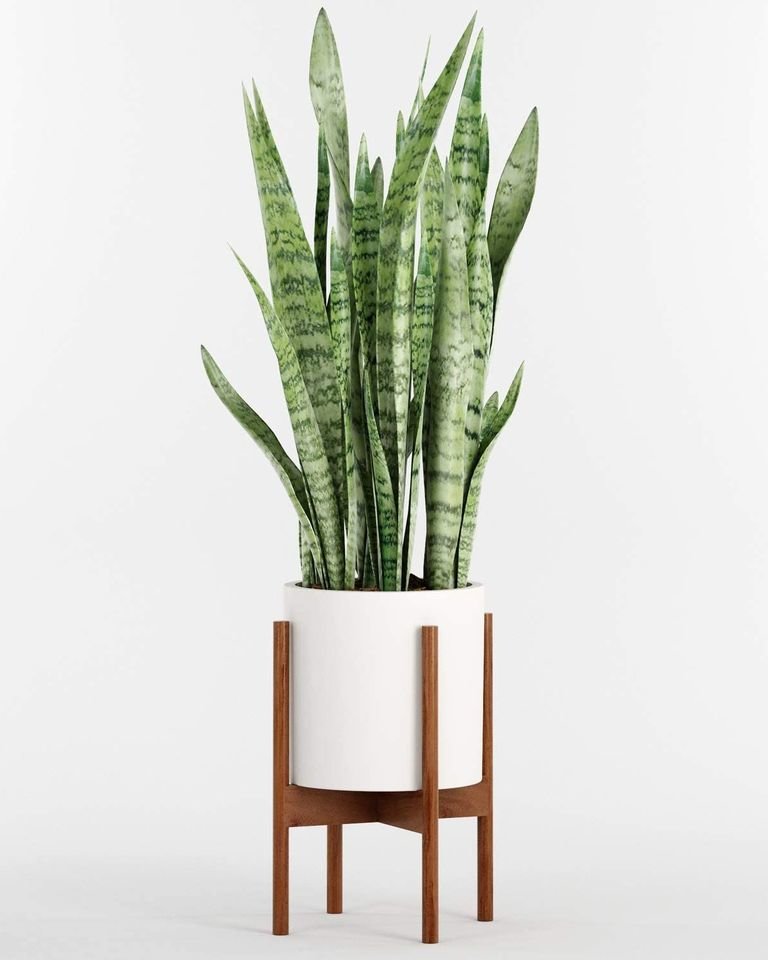 Modern Planter With Acacia Wood Stand

Mid-century modern fans will appreciate this sleek, simple planter, which comes with a wooden stand.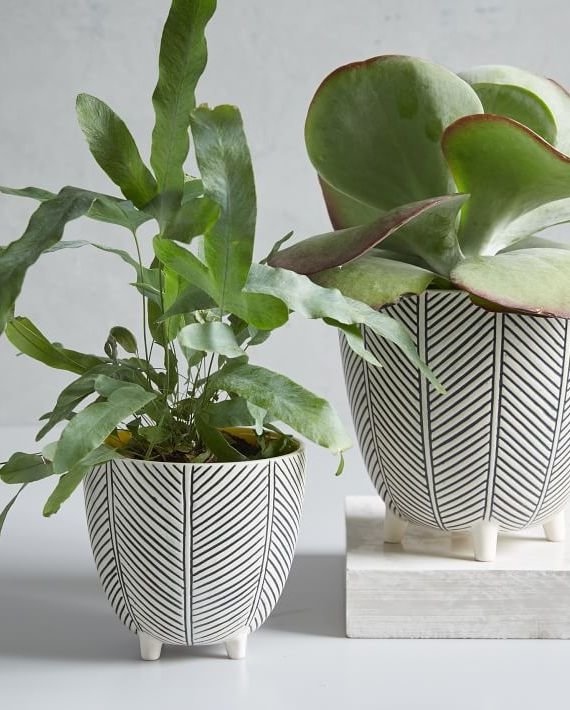 Herringbone Pots

These small hand-painted herringbone pattern pots have a brightly-colored inside (hello, teal!) and little legs that add interest.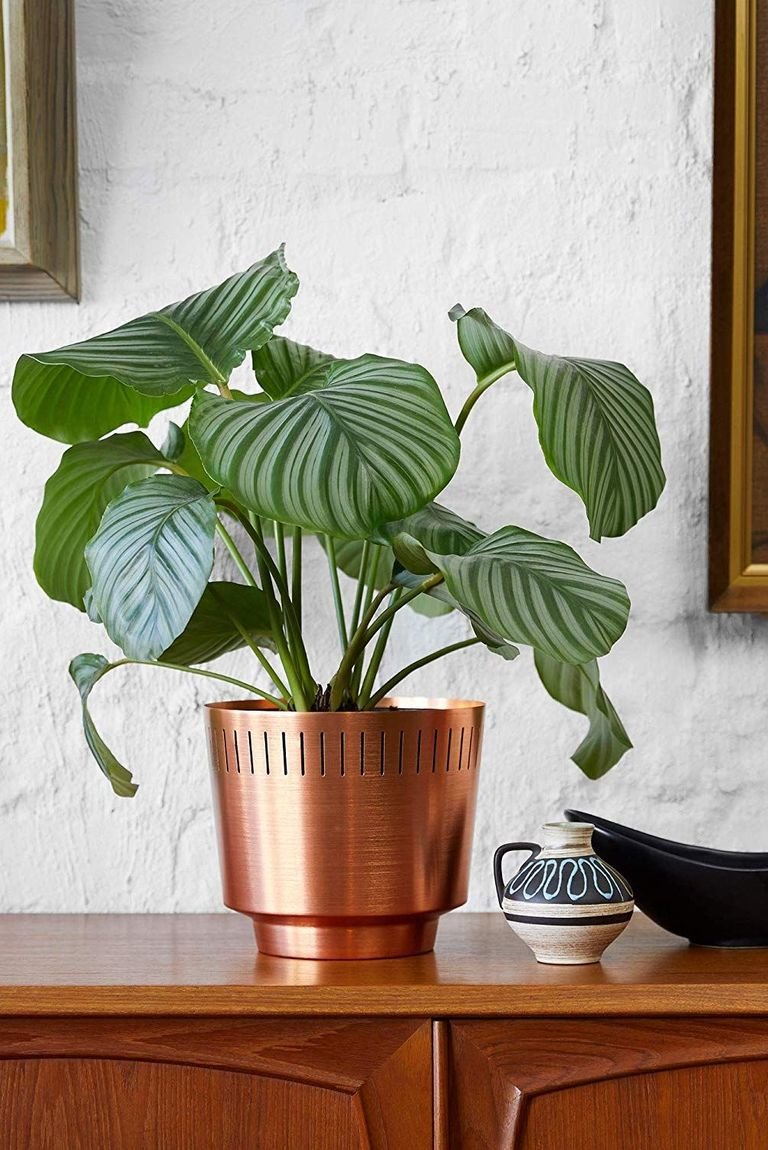 Aluminum Planter

For a simple pop of warmth and shine, go with this aluminum plant pot in copper.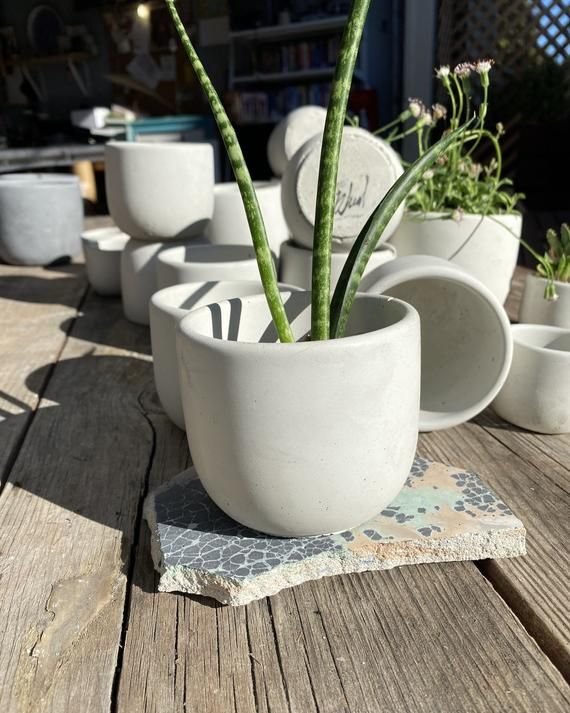 3" Round Concrete Pot

Searching for a simple, industrial pot for tiny plants like succulents? Look no further.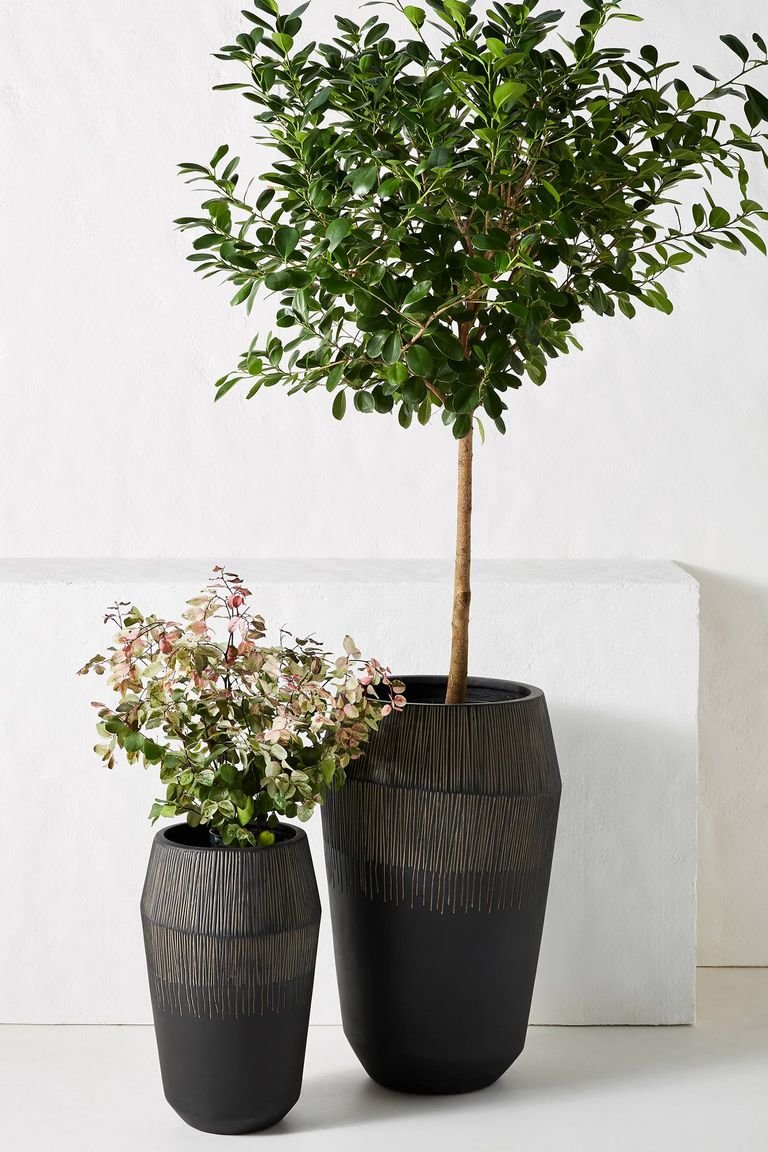 Jeva Planter

For larger plants and trees, this tall, textured planter is a great option that proves neutrals can still make a statement.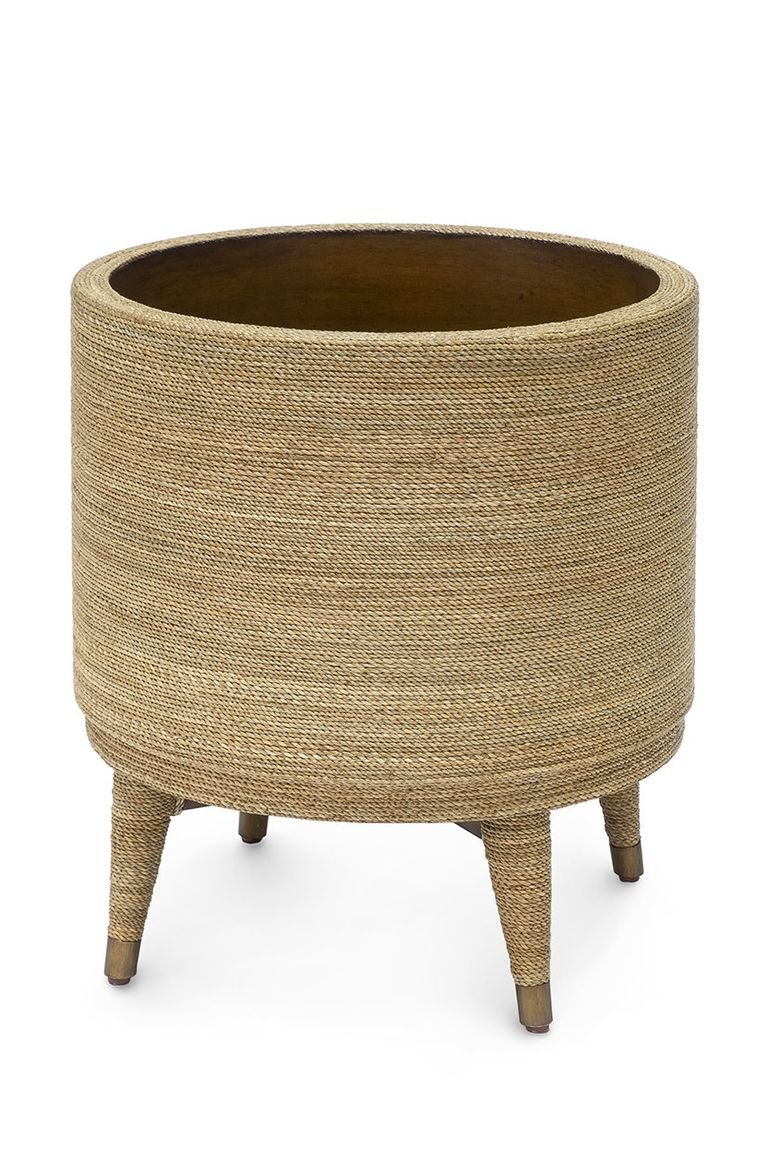 Small Natural Rattan Woven Planter

Legs give your plant a little lift, while rattan woven all the way around the planter gives your space more texture and warmth.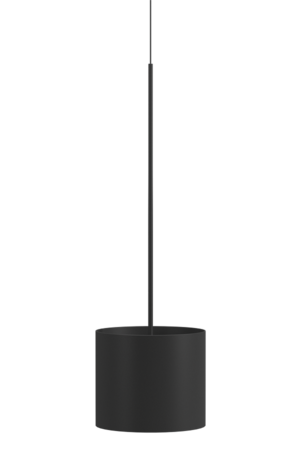 Small Hanging Planter

This sleek, powder-coated steel pot is a modern take on the usual hanging planter.