Whether your bathroom is large and roomy or barely fitting the necessities, everyone can benefit from a corner bathroom vanity. It will use up that odd corner space that would otherwise be empty, using the maximum square footage of your bathroom. Large bathrooms will benefit from the added counter space. Small bathrooms will gain floor space. Either way, take a look at these 10 inspirational corner bathroom vanities to take control of your bathroom design.


Transform Your Bathroom with a Corner Vanity
1. Bathroom Sink Vanity with a Rounded Front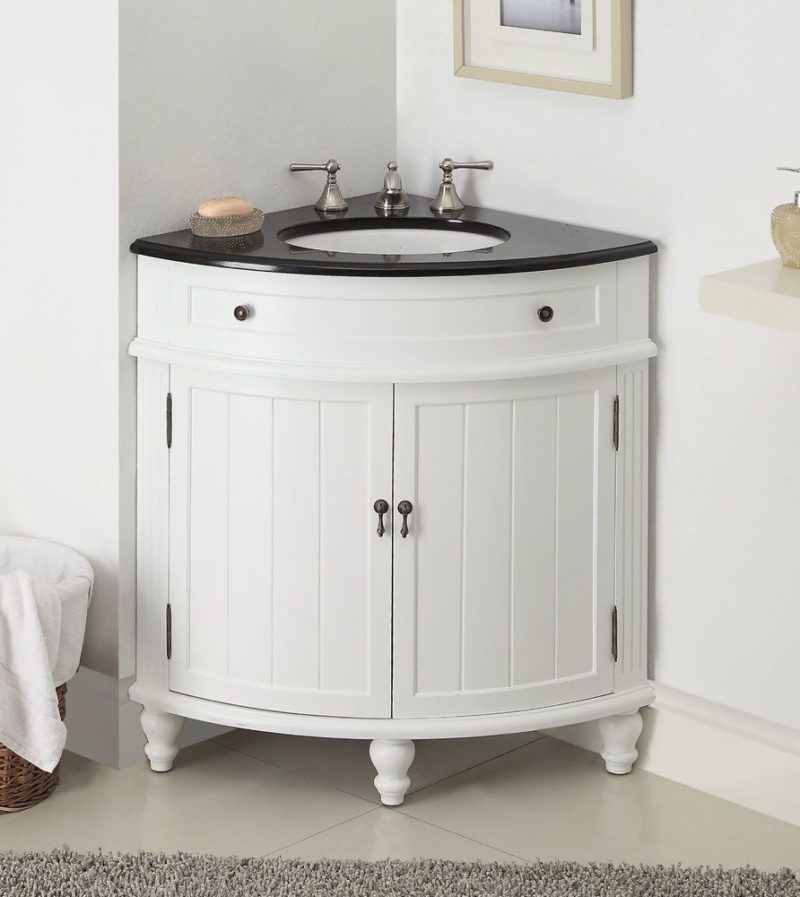 Small powder rooms will definitely benefit from a vanity like this. A rounded front lets it blend into the corner where a square would be awkward. While it may not be appropriate for the main bath, the small powder room doesn't require much counter space, making it possible.


2. A Black Corner Vanity with a Marble Top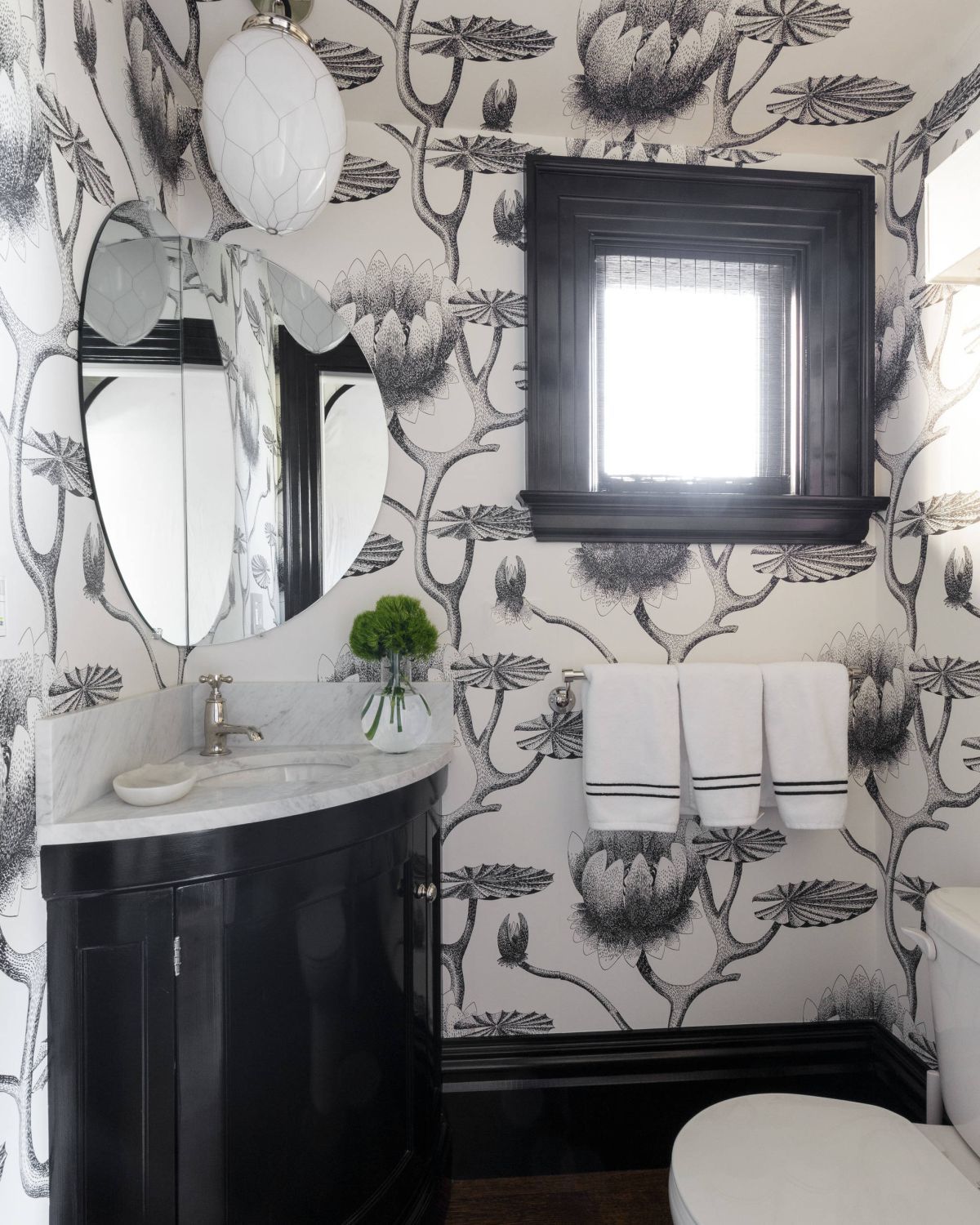 If country white isn't your style, you can opt for a corner vanity in black with a marble top. You'll find that even though it's a smaller size, you have no lack of options for style, just like a normal-sized vanity.


3. Surround Your Bathroom Vanity with Wall Art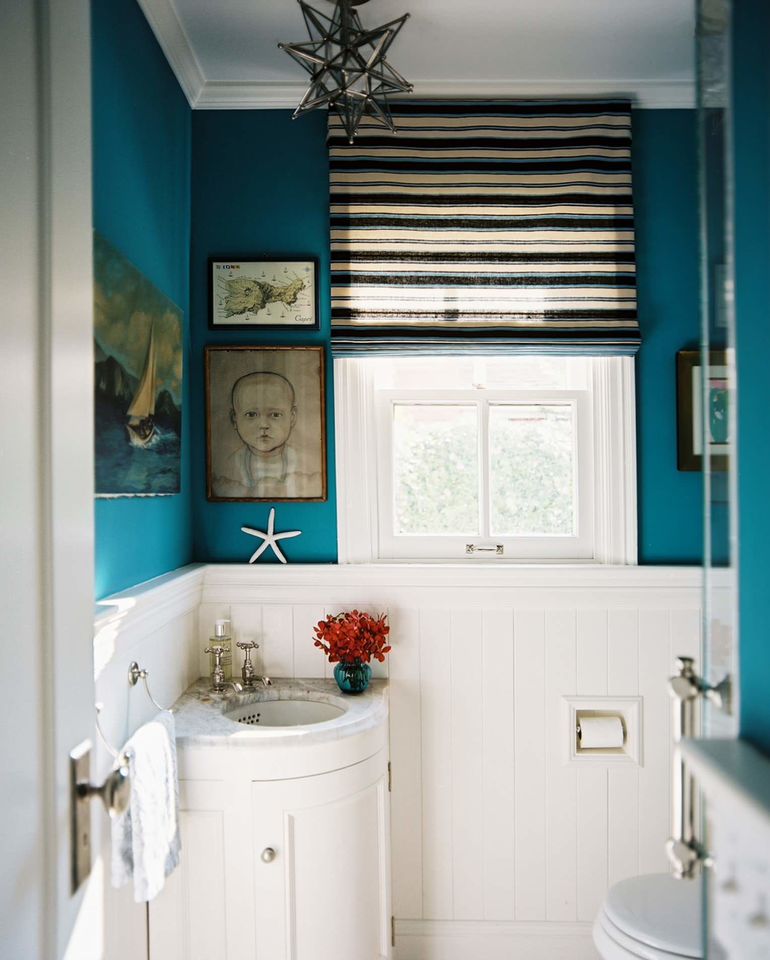 Worried about your mirror options for a corner vanity? Don't be. Fill the corner with wall art and in your powder room, you won't even notice the difference. You'll create the sweetest bathroom on the block.


4. Triangle Edged Corner Vanity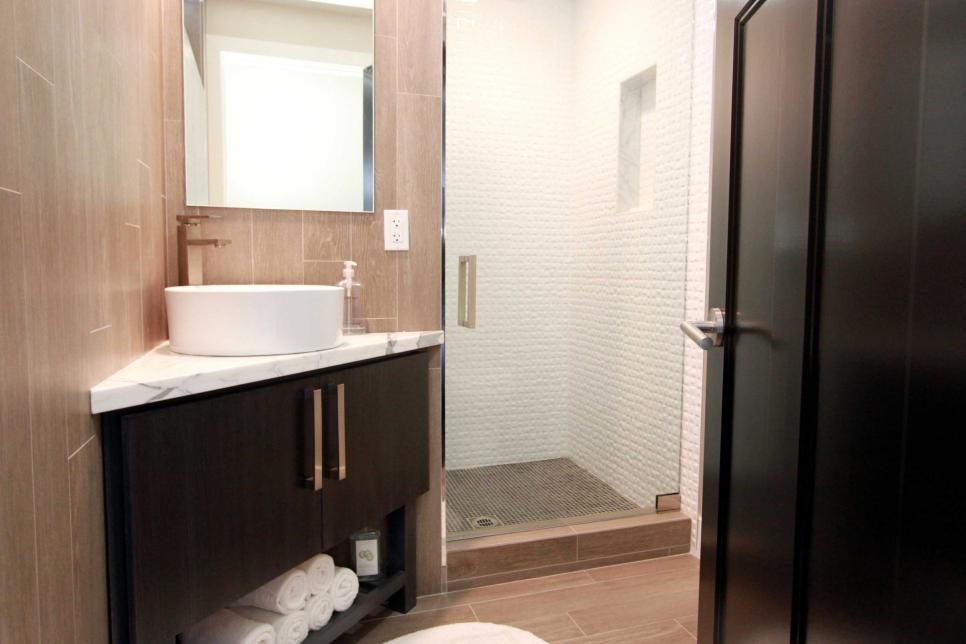 It is possible to gain floor space and counter space at the same time. With a triangle-edged corner vanity, you can opt for a bowl sink to give you a more flat edge for daily grooming.


5. A Small Corner Vanity for an Older Home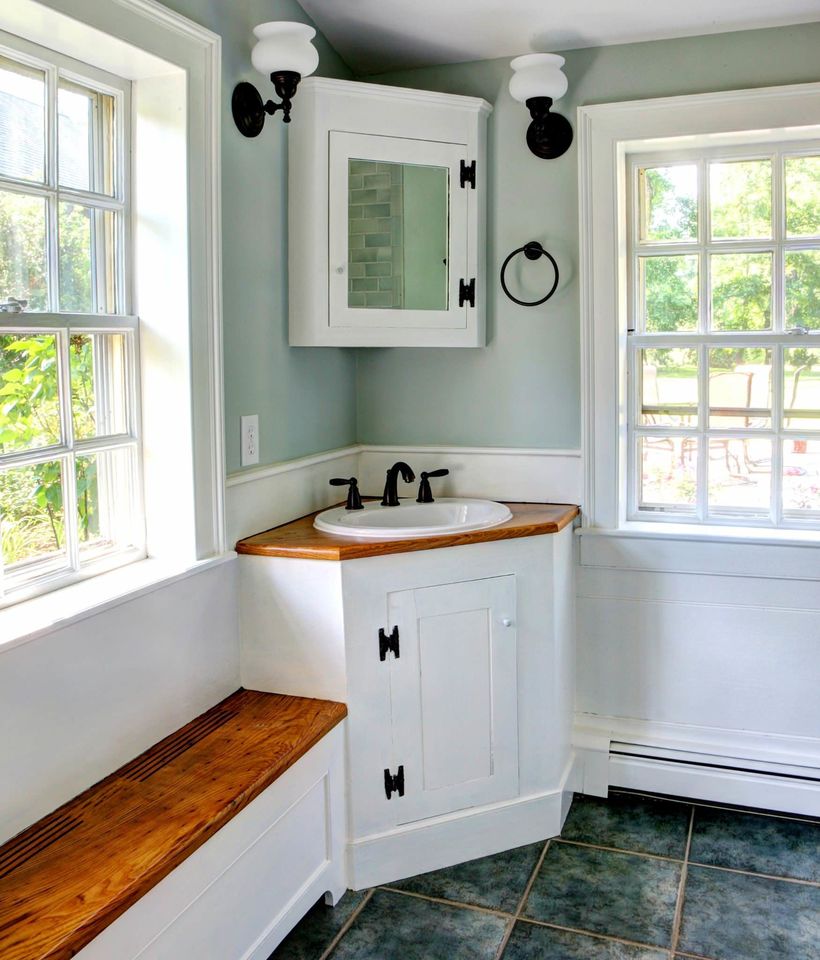 Corner vanities can also be useful when you're trying to renovate an old home. A smaller vanity means more available space for the new shower and the old clawfoot tub. You can't say no to that!


6. Add a Pull Out Counter for More Surface Space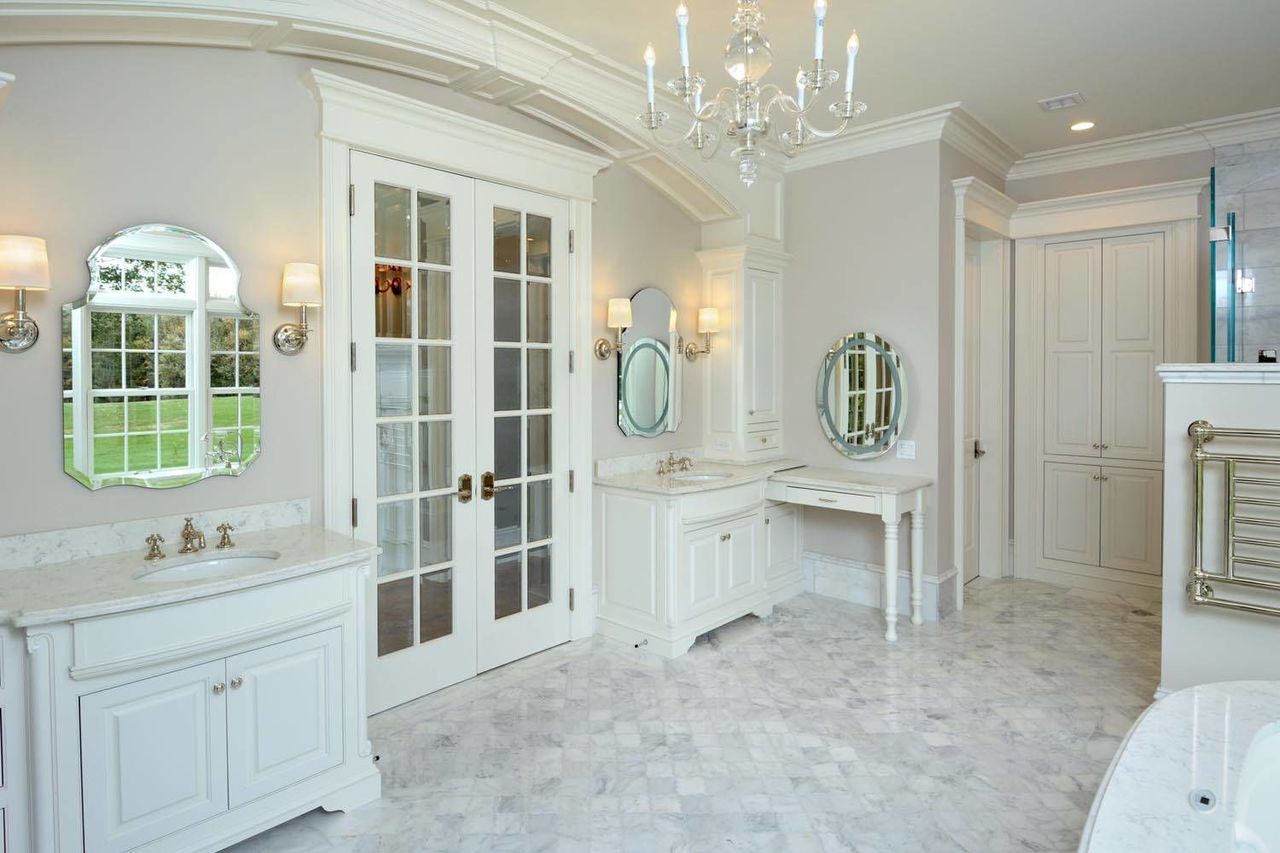 What about when you've just used up most of your available space in your large bathroom with all the amenities? Look to the corners for that needed space. If there is room, install a pull-out counter so you have the option for more surface space.


7. A Corner Vanity with Two Mirrors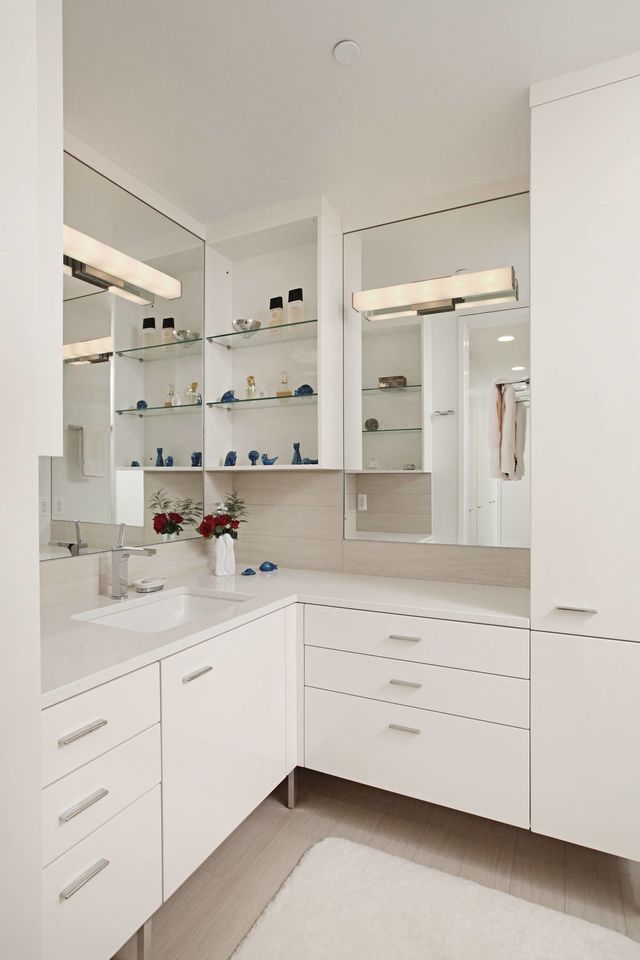 You don't need dual sinks to have a nice master bath. With a corner vanity, one side can hold the sink and the other a flat counter space for the daily prep. However, two mirrors will enable you to use the space easily, without jostling your partner for the mirror.


8. Add a Corner Countertop For More Storage Space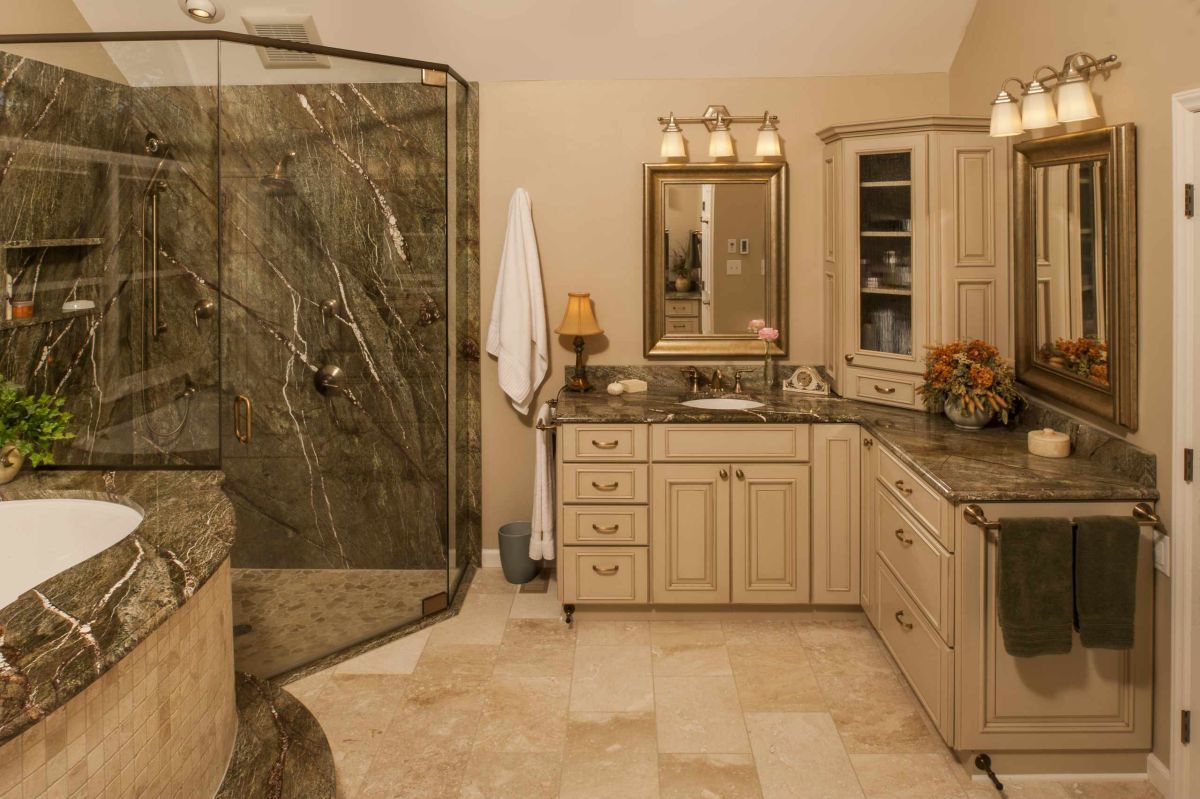 When you have the square footage, don't be afraid to use it. Install a corner cabinet on top of your countertop for more storage where there would be wasted space otherwise. A glass front allows for more styling and decorating.


9. A Closed Corner Cabinet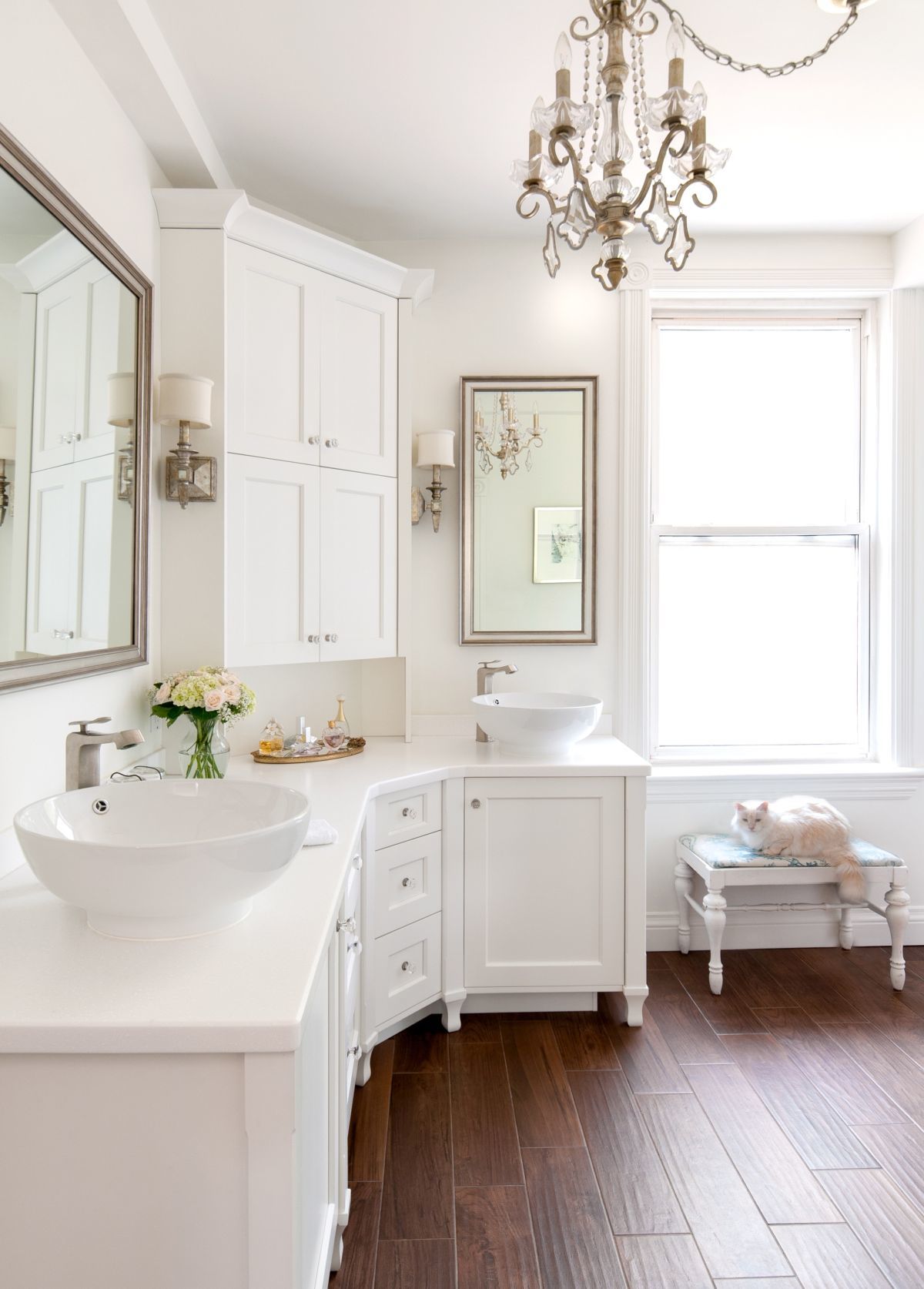 Do you need a space where you can throw your bathroom odds and ends out of sight? A closed corner cabinet on the top of your corner vanity will provide you with the perfect spot. You can keep everything out of the way but easily accessible.


10. Two Connected Full Vanities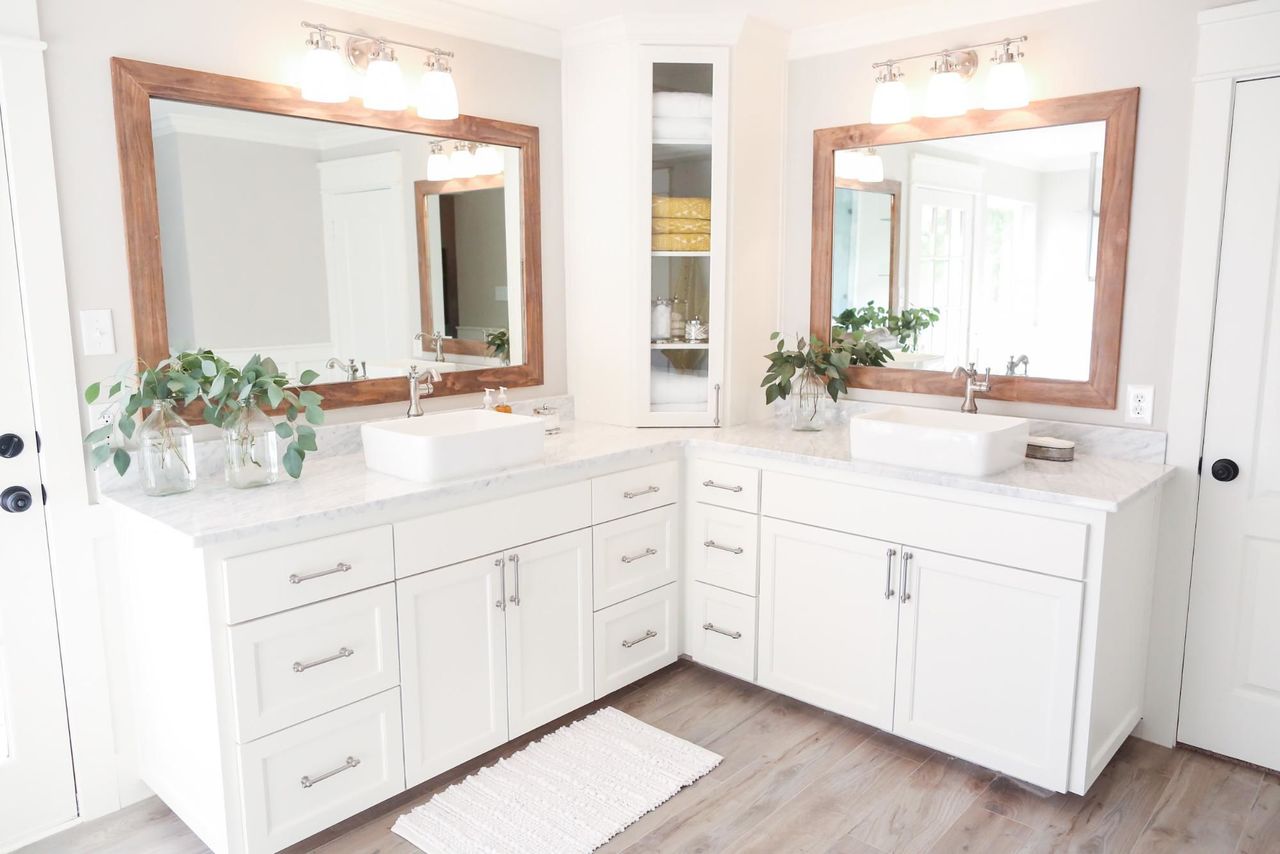 Does your partner insist on having a sink to themselves? If your bathroom allows, go ahead and use the corner to house two full vanities connected by a cabinet and countertop. With bowl sinks, you won't lose any surface space, giving you both all the luxuries of separate spaces.


11. A Corner Bathroom Vanity by Your Shower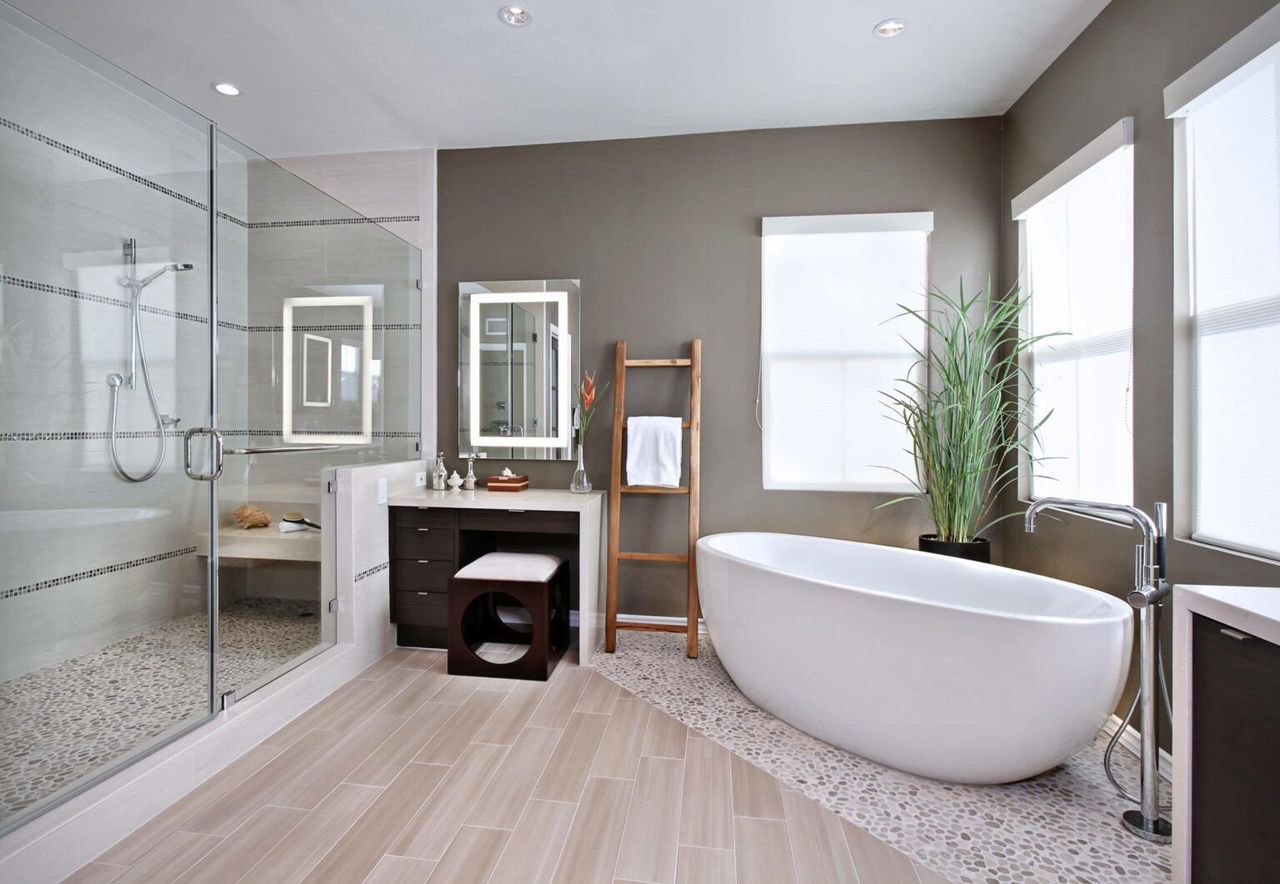 If you find you have a spare corner in your bathroom that's attached to a shower cubicle, you can still make the most of this unique space. Consider creating a small corner vanity that goes right up to the shower. It's the perfect way to make the most of what will otherwise be a completely wasted space in your bathroom. This modern vanity adds a dressing table to the bathroom, but you could add a sink here if you prefer.


12. Colorful Bathroom Vanity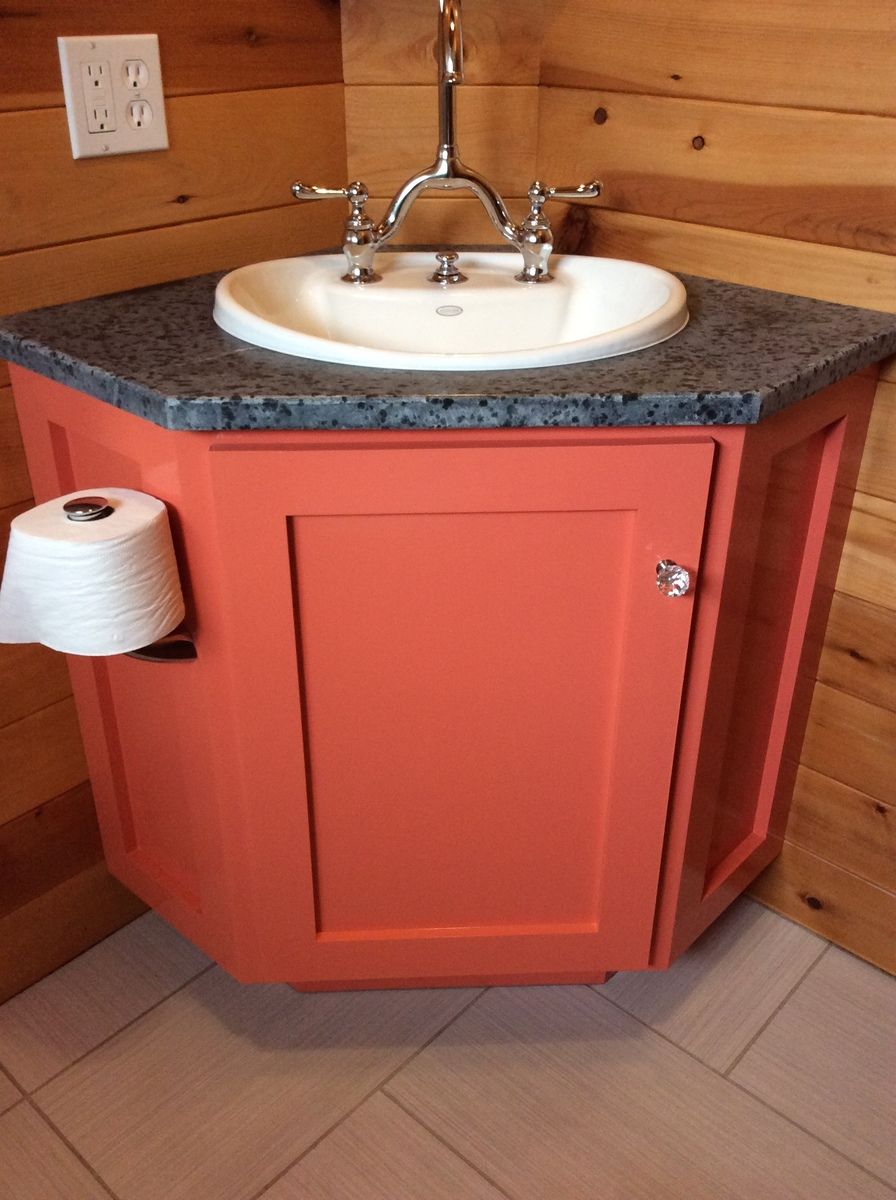 A bathroom vanity can be used to jazz up a corner of your home that is often overlooked. Ana White shares this fun DIY project that comes in a lovely coral color and is ideal for your next free weekend. It's estimated to take between ten and twenty hours to create and uses plywood and birch trim as its main materials. After each application of paint, you'll want to sand the vanity with very fine-grit sandpaper to make it look silky smooth. This is a great project for intermediate DIYers and will be a fun challenge for anyone looking to improve their DIY skills.


13. Gray Corner Bathroom Vanity Sink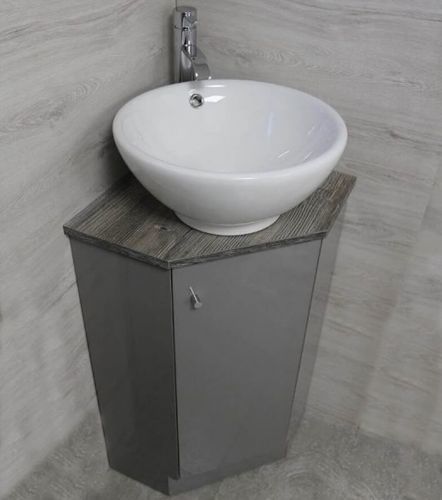 If you don't have much space left to spare in your bathroom, consider adding this white bathroom vanity sink. This will take up only a tiny corner of the room and looks modern like your other bathroom fittings. It's perfect for awkward and smaller bathrooms, and the high gloss white finish adds a modern touch. It's also great for storage and makes the most of the corner of your room to add extra space to store toiletries and medicine.


14. Remodeling an Old Corner Vanity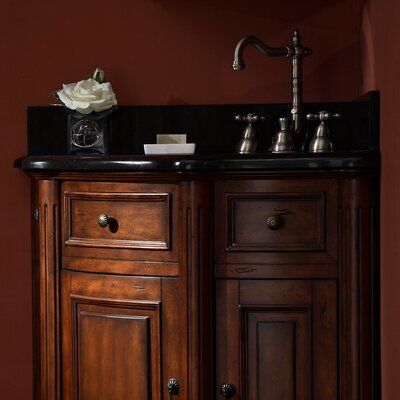 For anyone with an old corner vanity in your home, you may be wondering how you can transform this eyesore. This old pink corner sink was completely transformed into an elegant corner vanity with rich wood colors. The granite countertop looks fantastic on this corner sink and is a modern addition to any bathroom. Remodeling is a great option for anyone who loves the shape and size of their current vanity yet wants to give it an upgrade to bring it into the modern age.


15. Minimalist Corner Vanity Unit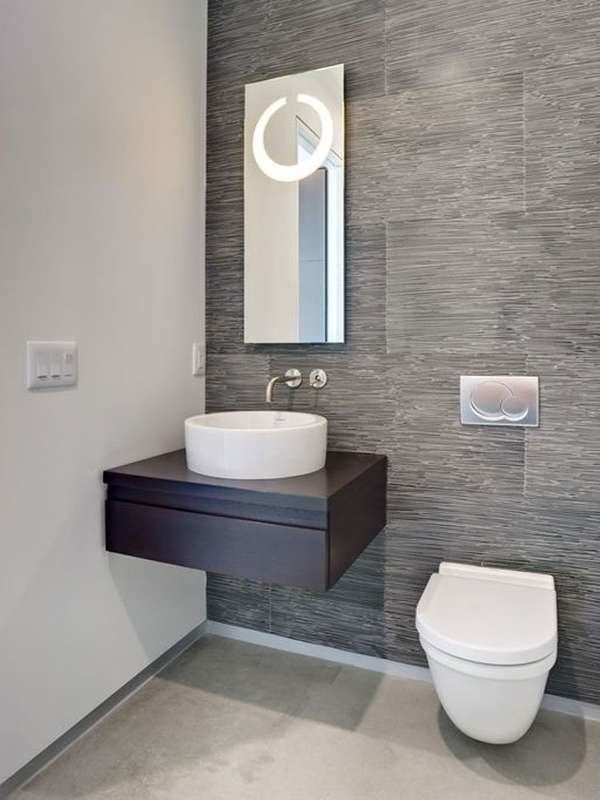 Your bathroom corner doesn't necessarily need a chunky corner vanity to completely transform the space. This corner vanity unit is a minimalist option that has space for a good-sized sink. Underneath, you'll find plenty of space for adding your toiletries or towels, so it doubles up as additional storage for your bathroom. The light wood ensures this vanity unit doesn't make your small bathroom feel even more cluttered, and instead, it just adds a handy unit to the room that you'll make use of every day.


16. DIY Dressing Table Corner Vanity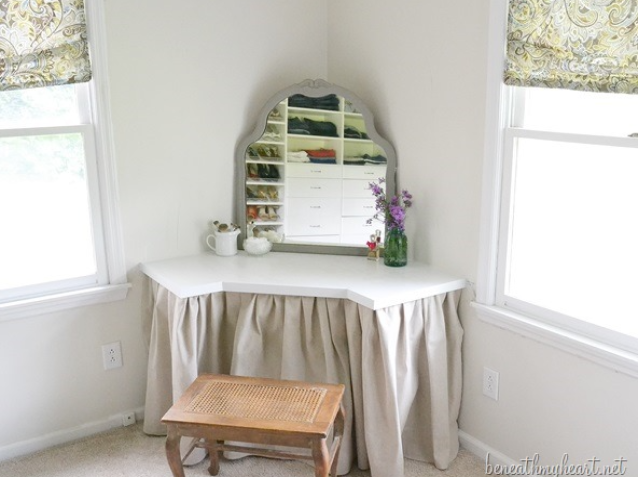 For anyone who is lucky enough to have a huge bathroom, you may want to consider adding a full dressing table to your room. This DIY dressing table is created completely from scratch and is the perfect spot for getting ready each morning. Ladies will love having somewhere to sit down and put their make-up on, with large mirrors to see everything you are doing clearly.


17. Solid Oak Corner Bathroom Vanity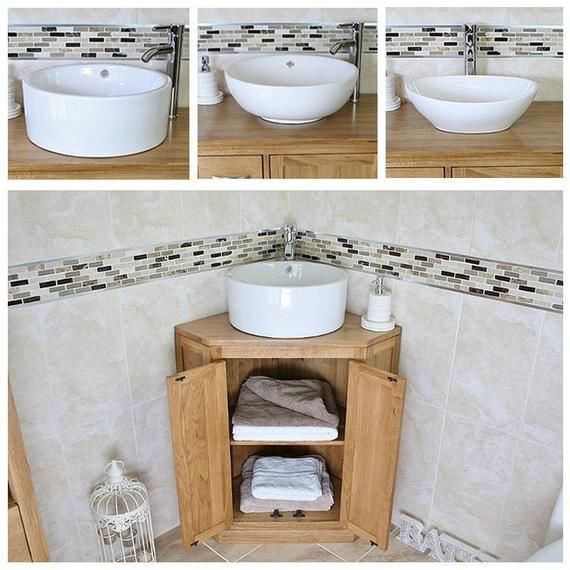 This solid oak corner vanity is a sturdy piece of furniture to add to any bathroom space. The light color makes it easy to add to most bathroom settings, and it is a functional yet stylish vanity. You'll enjoy plenty of storage space underneath the sink, as well as room to put your handwash and toothbrush on either side.


18. A Corner Vanity for a Tiny Bathroom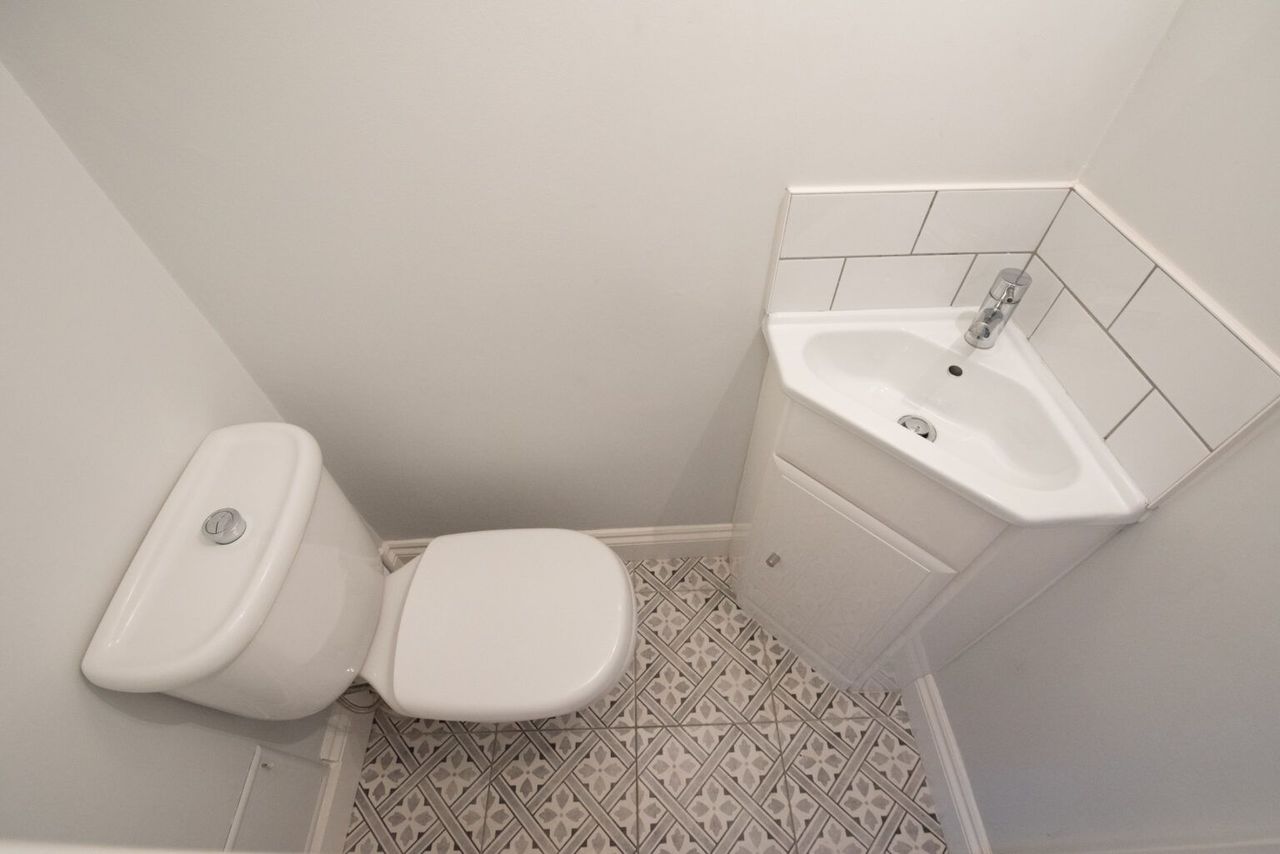 If you have a tiny bathroom in the corner of your home, you'll love adding this small corner sink vanity into the space. For rooms where there's only space for a toilet and vanity, you'll find this is the perfect option for making the most of this room. It's amazing what you can do with tiny spaces, and with the right piece of furniture, you'll turn a corner of your home that you previously hated into a bathroom that's ideal for when guests come to visit.


19. Corner Bath Vanity in Burnt Oak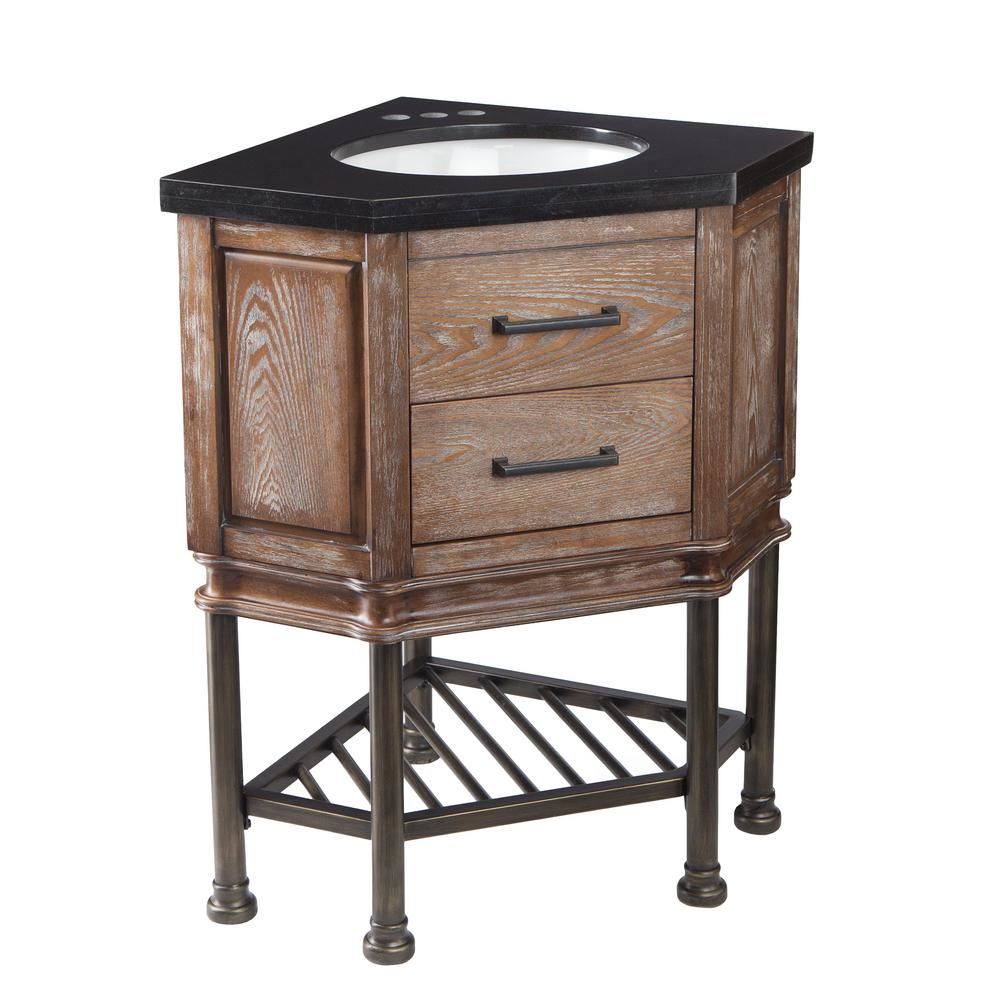 You don't have to build a vanity into your bathroom for it to serve its purpose. This corner bath vanity in burnt oak can be added to your bathroom as the final finishing touch during a renovation. It adds a rustic appearance to any room and offers plenty of storage space for clutter that usually fills up your bathroom countertops.


20. Bathroom Sink Vanity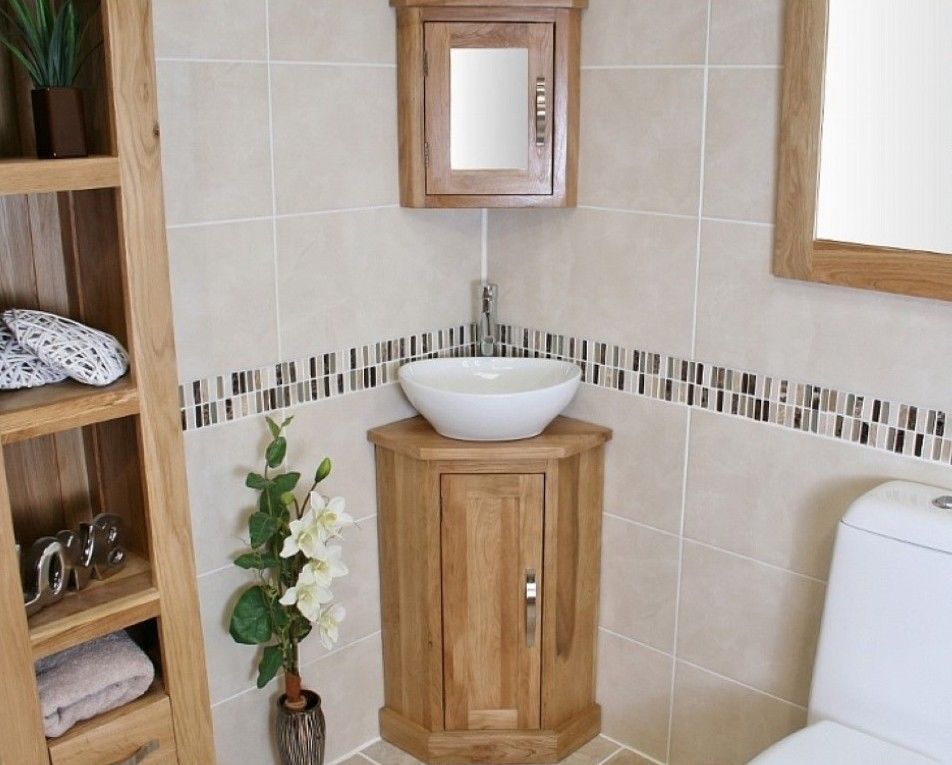 We love this modern bathroom sink vanity which will soon become the centerpiece of your bathroom. The addition of the small medicine cabinet overhead adds even more storage space and a small mirror. It's the perfect spot for brushing your teeth and doing your hair and make-up in the morning. What's more, it barely takes up any space, so it is ideal for bathrooms of all shapes and sizes.

Regardless of the shape and size of your bathroom, a corner bathroom vanity is the easiest way to add a sink or dressing table to your room without taking up heaps of space. These units will completely transform your bathroom and add a centerpiece to the room that you'll love using each day. Just one addition to a bathroom can completely modernize and change the appearance of the space, so consider a corner bathroom vanity the next time you are looking to renovate your bathroom.