Blue may be the ultimate bedroom color, thanks to its association with all things serene and calming, two essentials for a good night's sleep. In certain shades, blue is timeless enough to function as a neutral without being boring, while in other tones, it's bold, vibrant, and playful. Basically, it's as versatile as can be, and will complement basically almost every decor scheme when styled well. And that's where we come in with the 17 designer-approved blue bedroom ideas ahead. Whether you want to go all out with a splashy royal blue paint color, or just add in some understated accents, there's something for you. Still need some convincing? Let these rooms inspire you.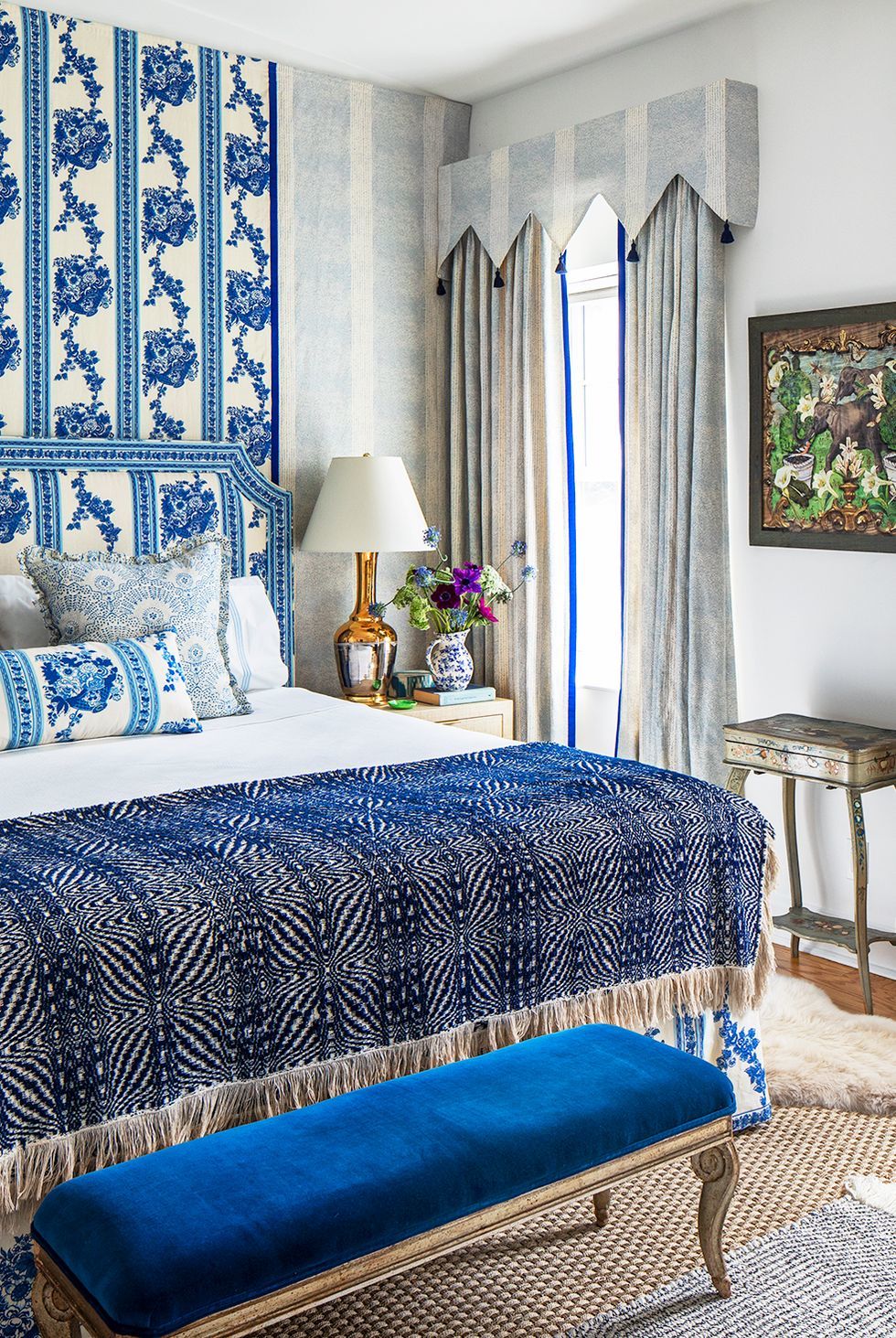 Mix in Metallic Pieces

Blue and white take center stage in this fresh yet classic bedroom by Eliza Crater. With layers of prints and fun fabrics as well as metallic accents and artwork, this color scheme has so much depth and dimension while still remaining cohesive and tight.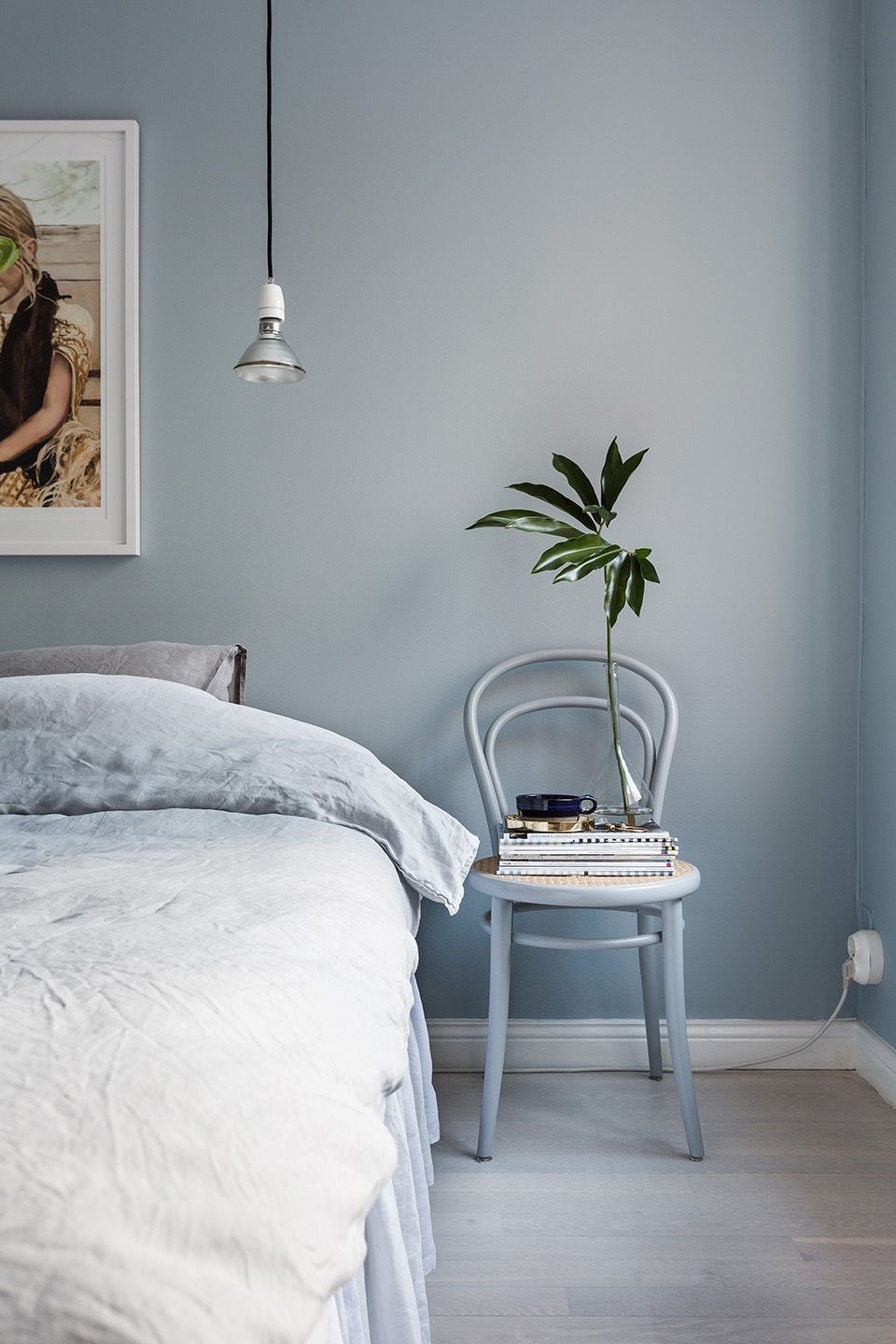 Stick to One Shade

A soothing soft blue feels like a breath of fresh air when you walk into the room, as made evident by this Fantastic Frank bedroom. Especially when you use the same color for everything, save artwork and a houseplant. It adds an ethereal, dreamy quality to every space but also offers a ton of versatility, making it particularly well-suited for the bedroom.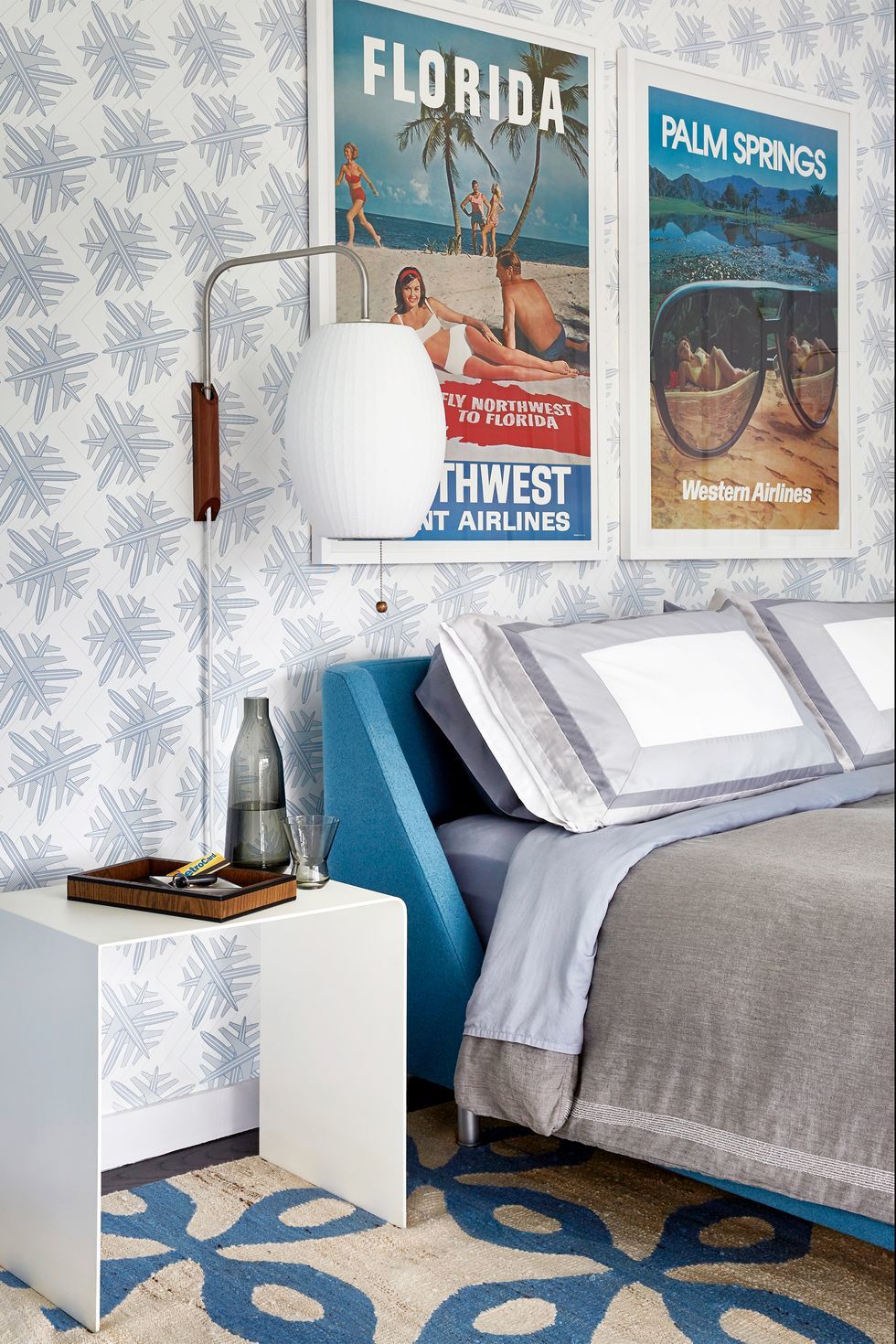 Soften Things With Gray

To soften the sharpness of a blue and white color scheme, incorporate plenty of pale gray tones, as designer Aamir Khandwala did in this fun, transitional bedroom.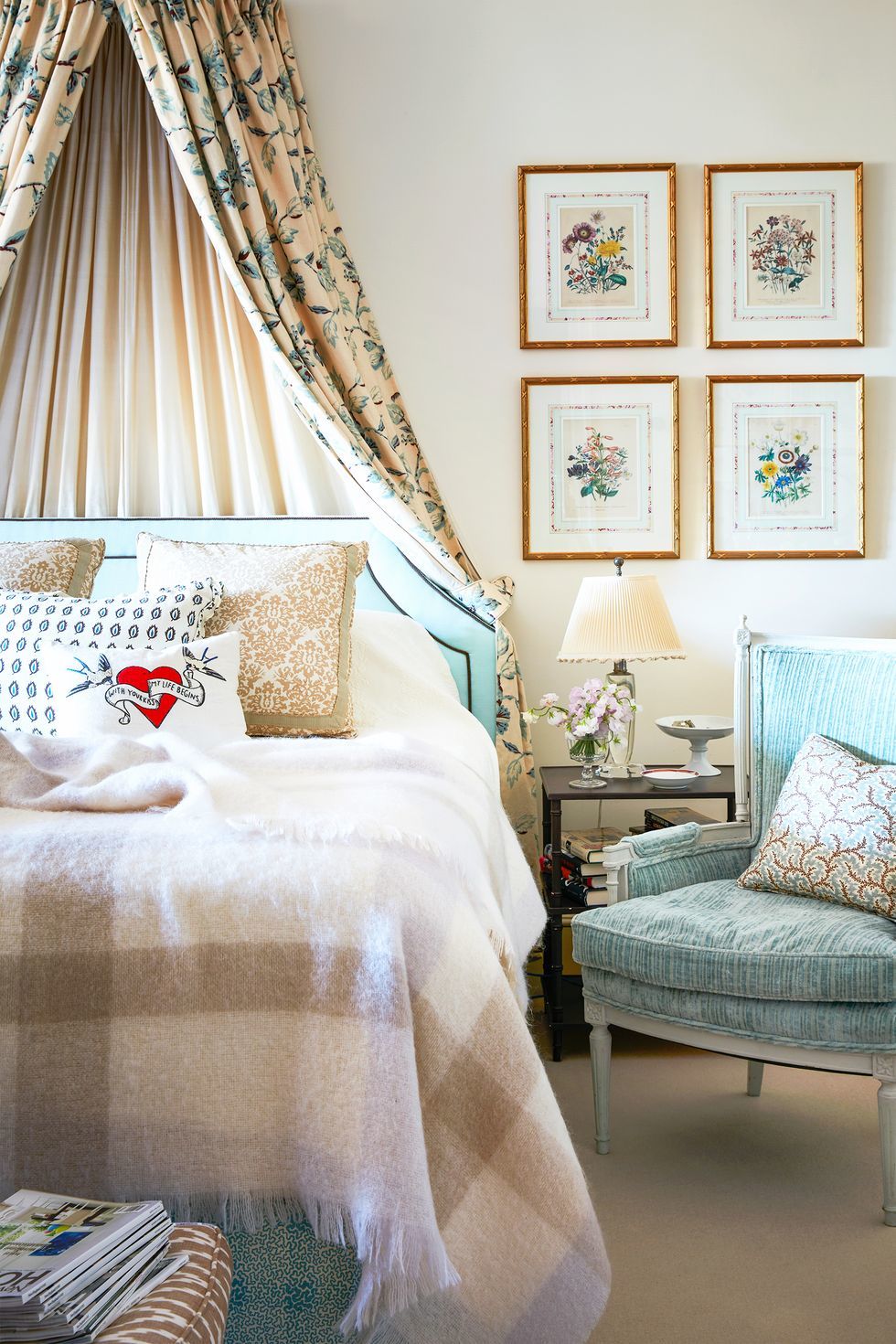 Choose a Shapeshifter

Splashes of blue in the artwork and plated canopy topper accentuate the blue undertones in the upholstered headboard and side chair. But if you ever feel like switching to a greener color scheme, you could opt for accents that bring out those tones instead. The lesson? Opt for middle ground (bluish-purplish or greenish-bluish are just two examples), and bonus points for an iridescent fabric, like ikat or velvet, that changes under different lighting circumstances.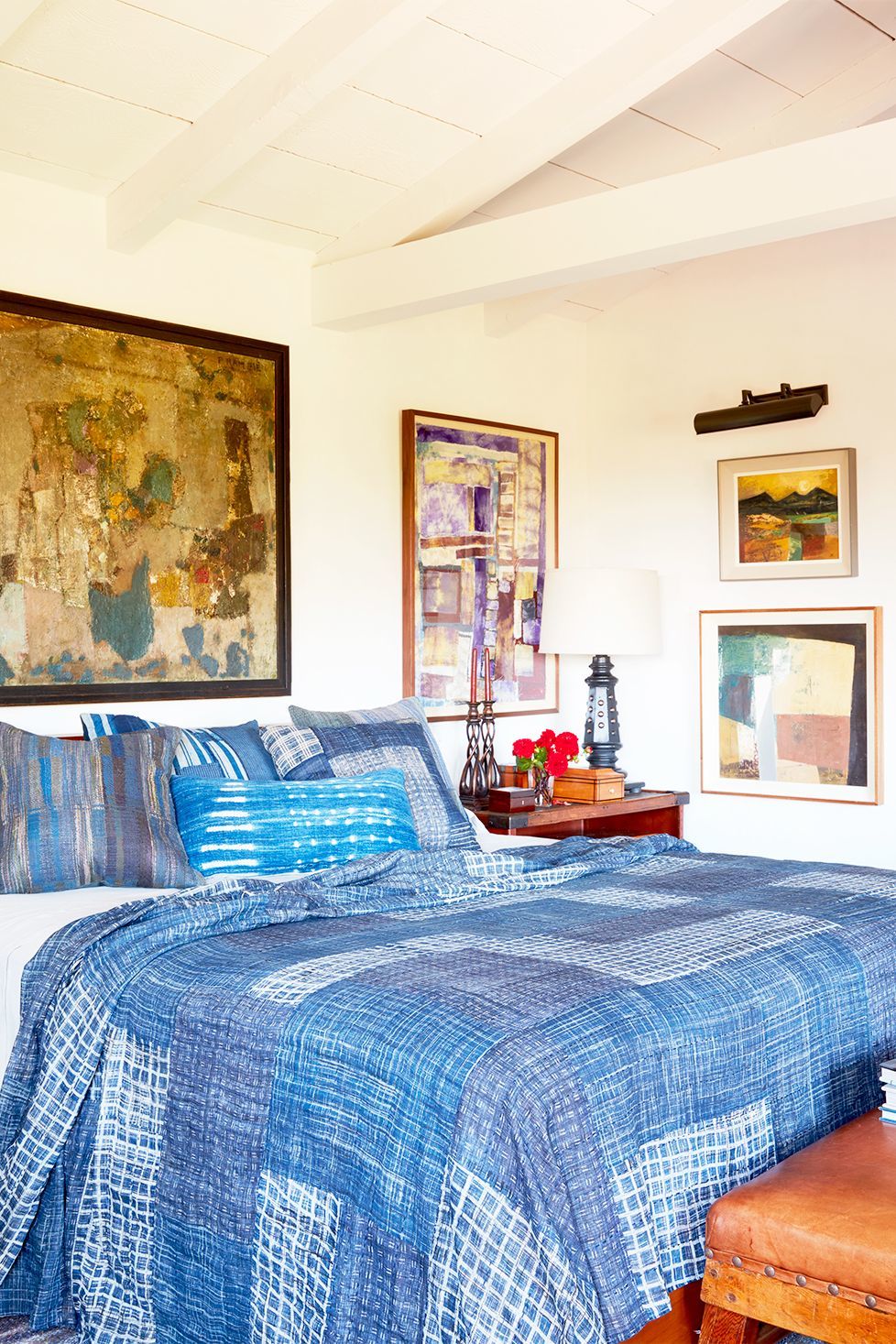 Keep It Relaxed

Here's proof that blue can live in many different styles of environments and take on a totally new look. Designed by Lee Stanton, this bedroom feels approachable and somewhat bohemian, while still looking polished and. This is thanks to the laidback essence of the patchwork indigo-dyed blue bedding and leather accents contrasted against the framed artwork and polished light fixtures.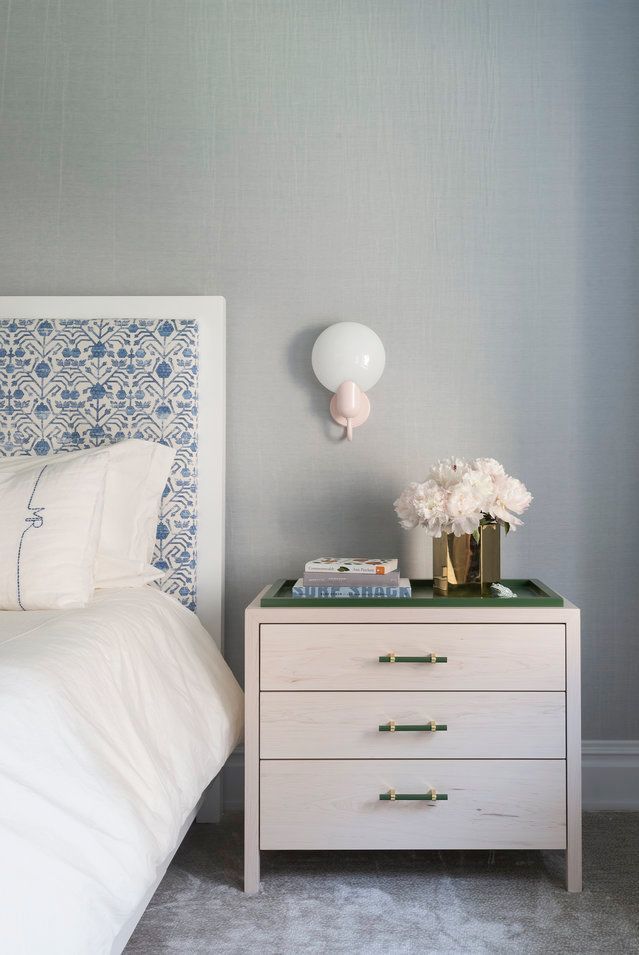 Don't Forget About Pink

Pink and blue are often pitted against each other, but they play pretty nicely together, as proven by this bedroom by Studio DB. A baby pink sconce and blue upholstered headboard add some sweetness to the green and gray elements throughout.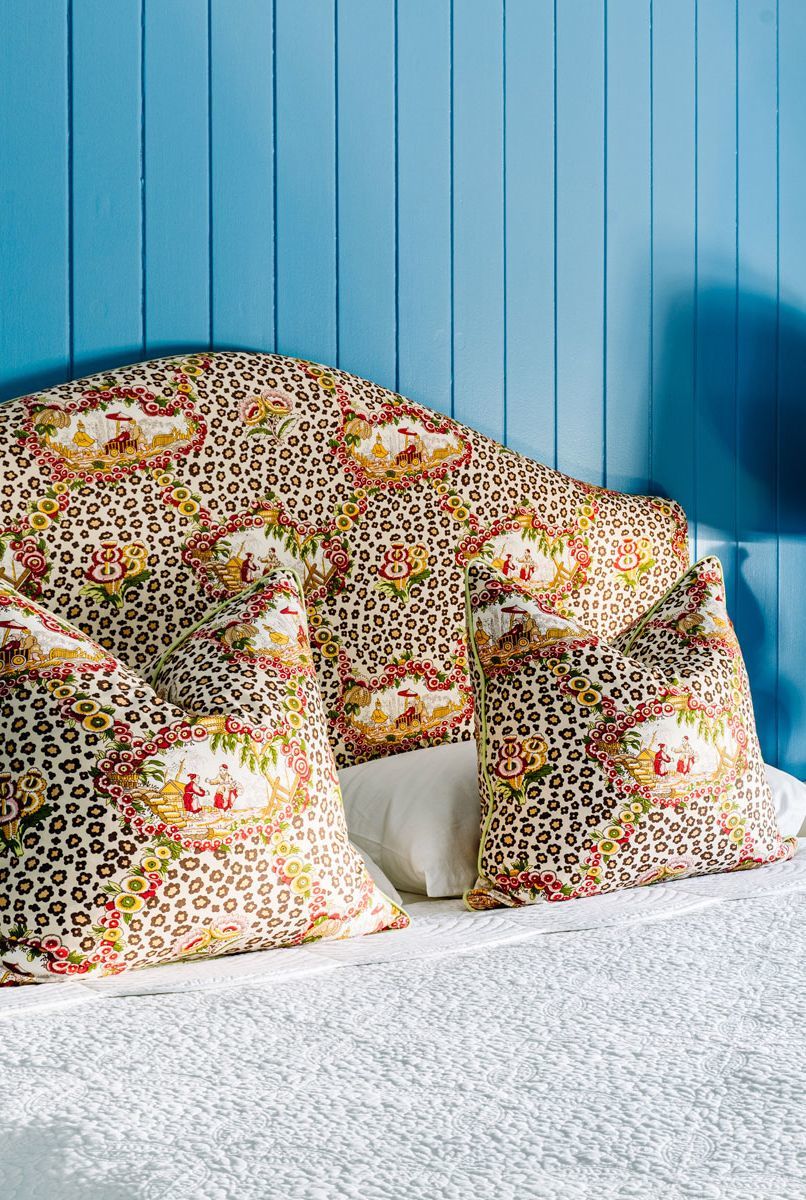 Throw In Some Prints

Blue goes nicely with chocolate brown, especially this cheerful shade evocative of a summer's day—especially in the form of a fun animal print! So here, the combo of the cheetah-print and floral motif fabric in a bedroom by Anna Spiro Design the perfect accessory for bright sky-blue walls.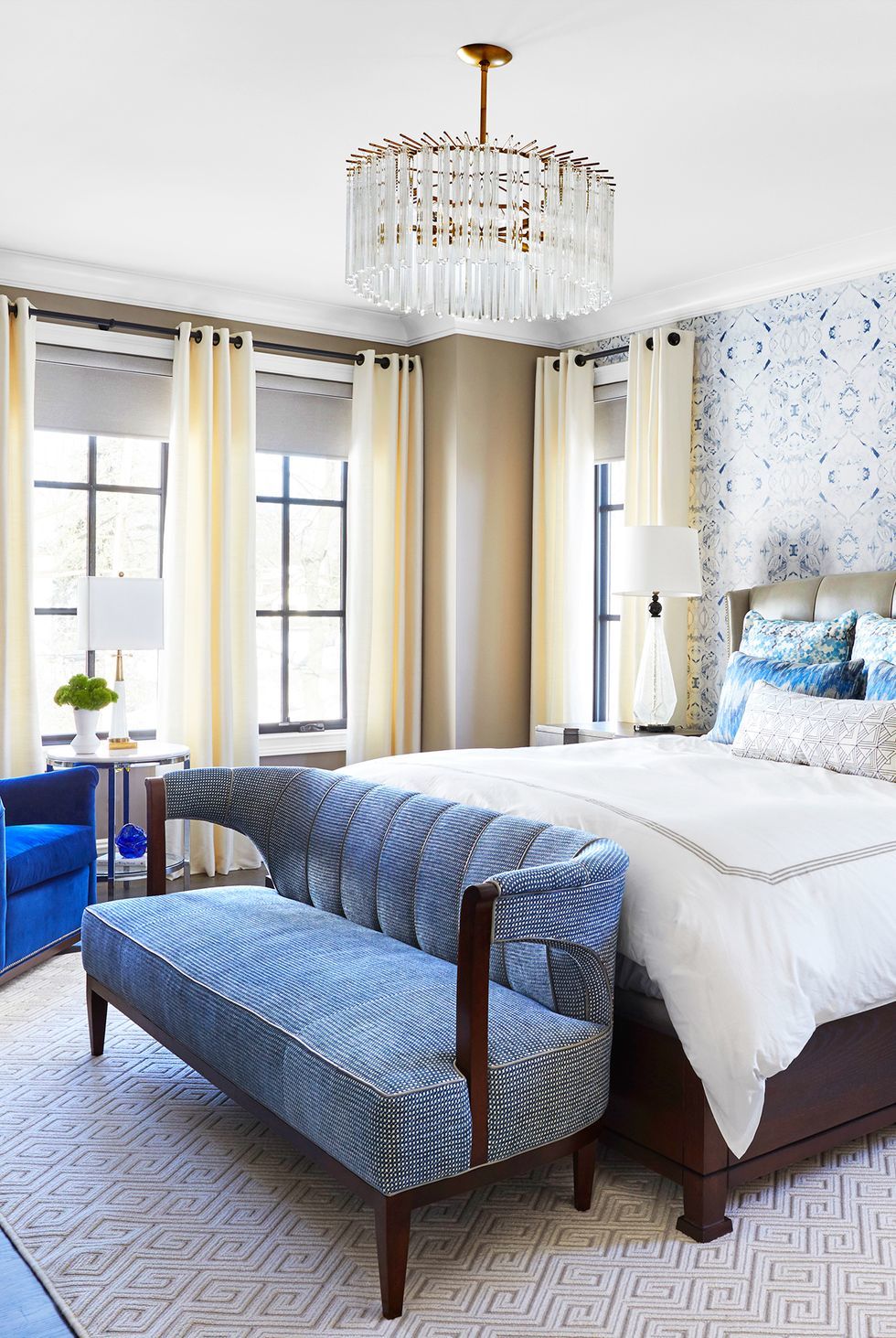 Add a Warm Accent Color

Blue and white is a classic color scheme, but it can feel a bit too crisp for some. To warm up a bright bedroom without painting all the surfaces something other than classic white, cover one wall with wallpaper in a fun print, and another in a warm, neutral color. Corey Damen Jenkins opted for a light sandy beige hue in this bedroom, marrying the cooler blues, whites, and grays with the warmer wood and cream tones as well as the brass accents.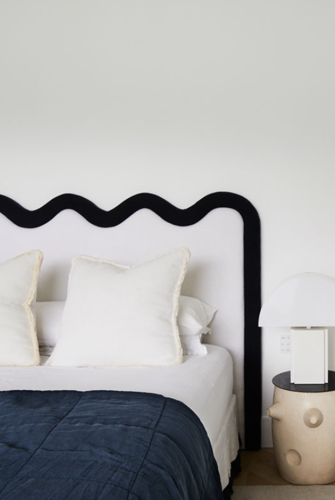 Make It Modern

Modern design aficionados and minimalists, don't worry-we didn't forget about you and your love of blue. This graphic and edgy bedroom by Tamsin Johnson keeps things strictly black and white, save for an understated navy throw.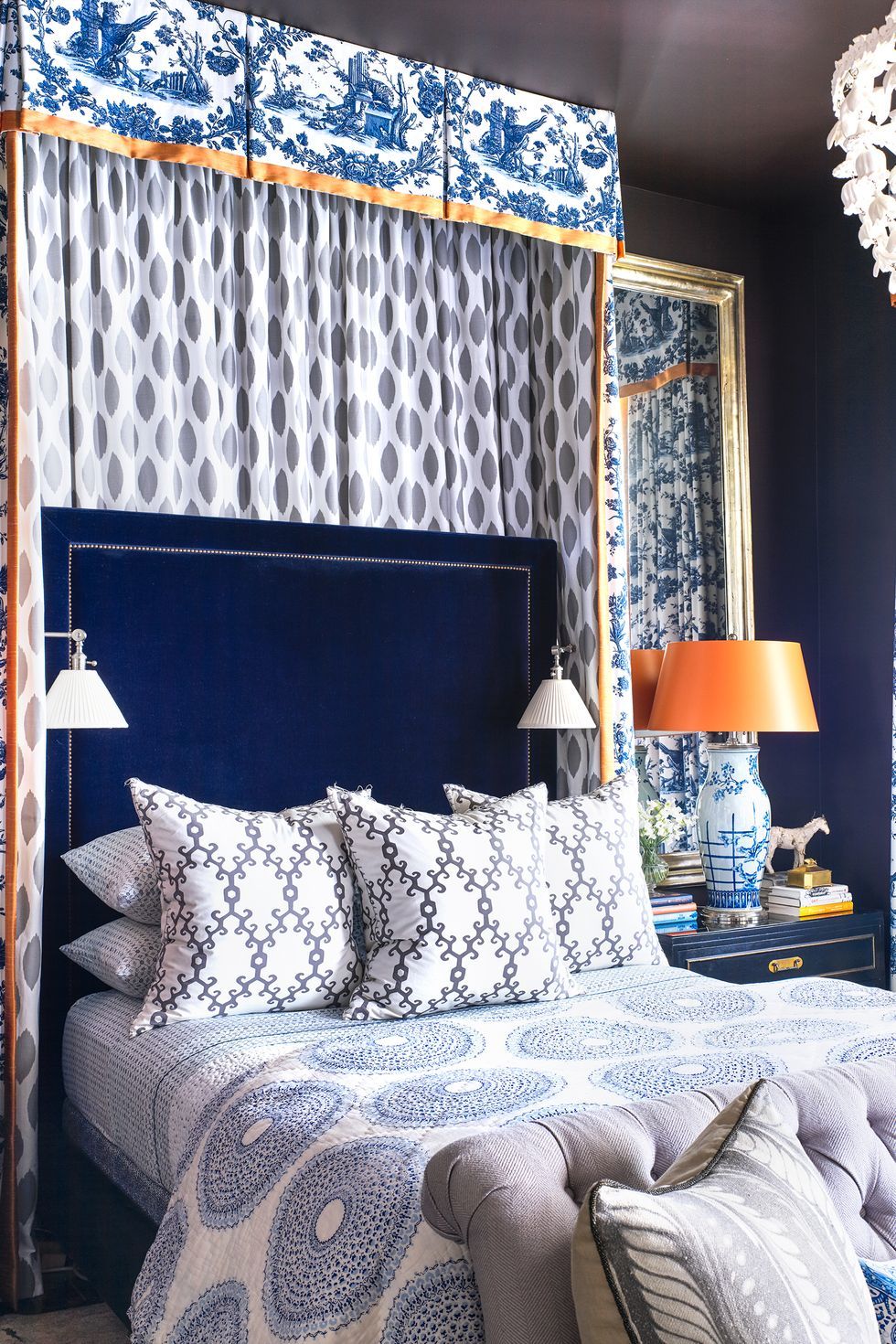 Contrast With Marigold

When decorating with deep, bold, and saturated blues, punctuate the space with a marigold accent, as designer Mathew Bees does in this luxe bedroom. The marigold in the trim of the canopy fabric ties the orange lampshade and gilt mirror together so they don't just float alone.