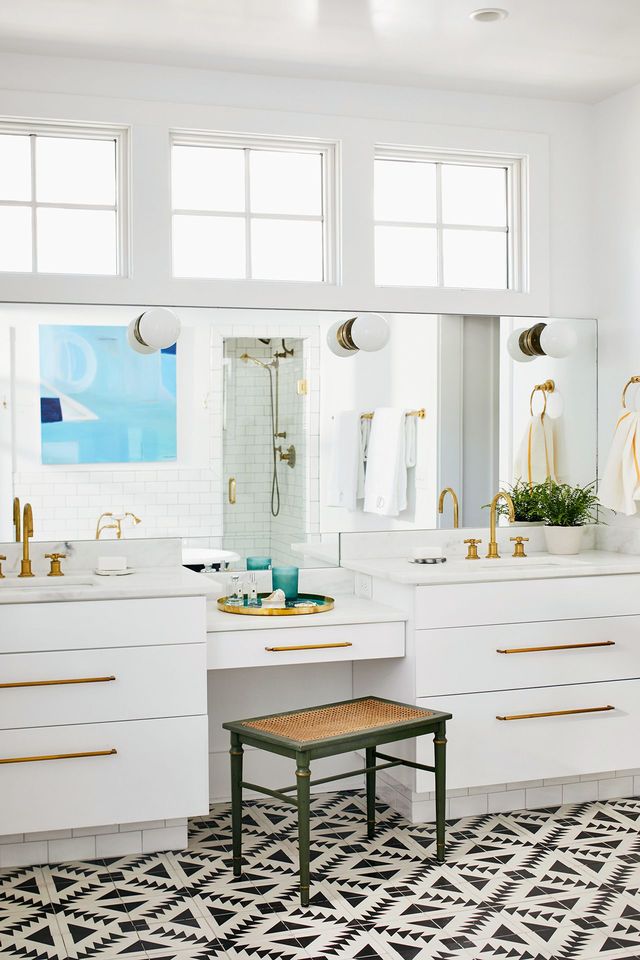 Bathroom Makeup Vanity Design

A bathroom makeup vanity should be thoughtfully designed to suit your daily routine. If you typically use hair styling tools that need to be plugged in, for example, plan for electrical outlets near the vanity. Incorporate drawers and other storage solutions to store your go-to products or accessories.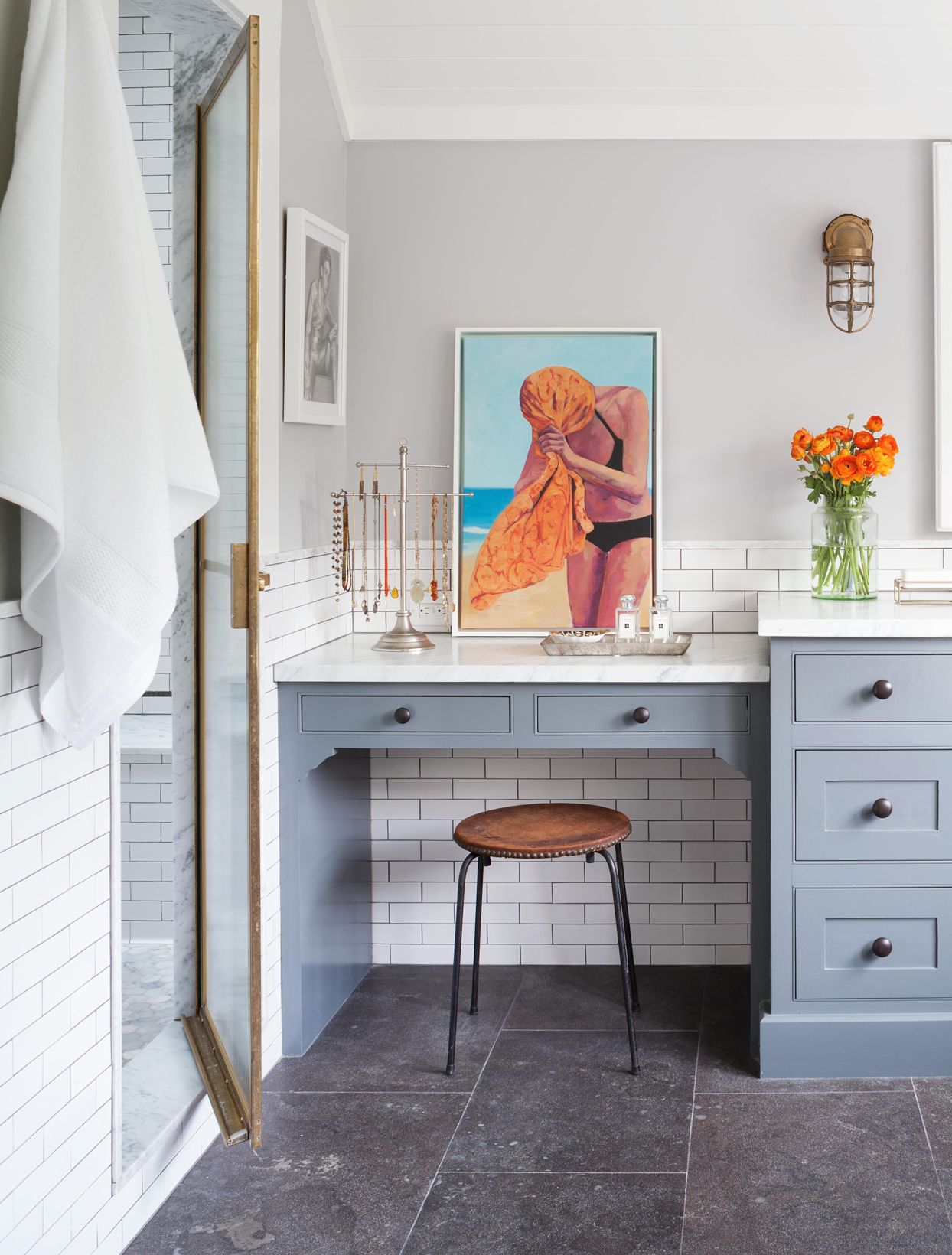 Bathroom Makeup Vanity Decorating Ideas

Decorate your bathroom makeup vanity with elements you love for a bright start to your day. Choose paint colors, materials, and finishes that reflect your style, and incorporate decorative accents to personalize the space. Framed artwork, a vase of fresh flowers, or a pretty tray can be simple but impactful accessories.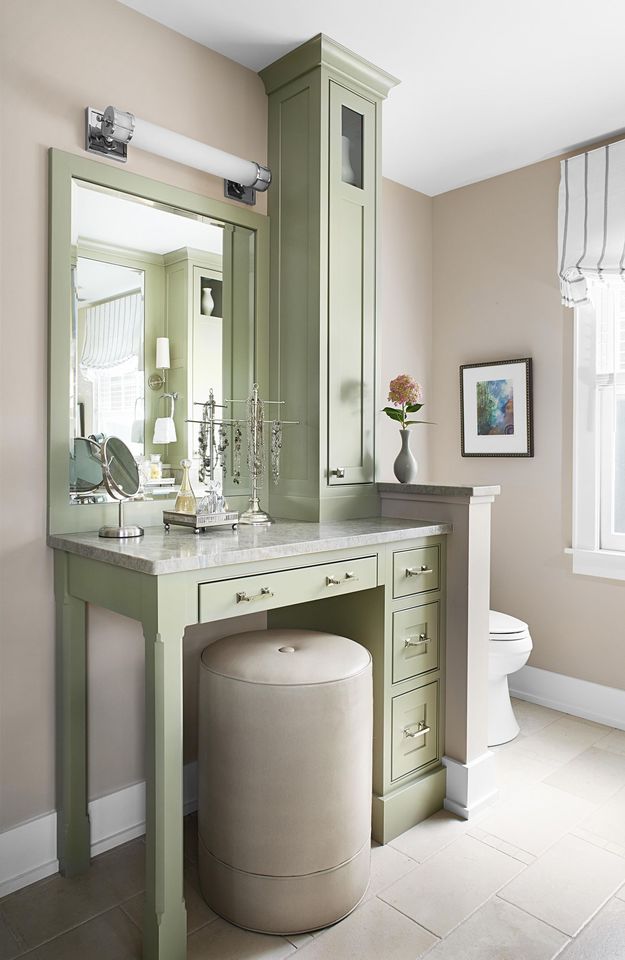 Bathroom Makeup Vanity Seating

Choose makeup-area seating that is practical, functional, and stylish. Using a stool instead of a chair encourages you to sit up straight while getting ready. This upholstered stool offers a comfy perch and matches the bathroom's beige wall color.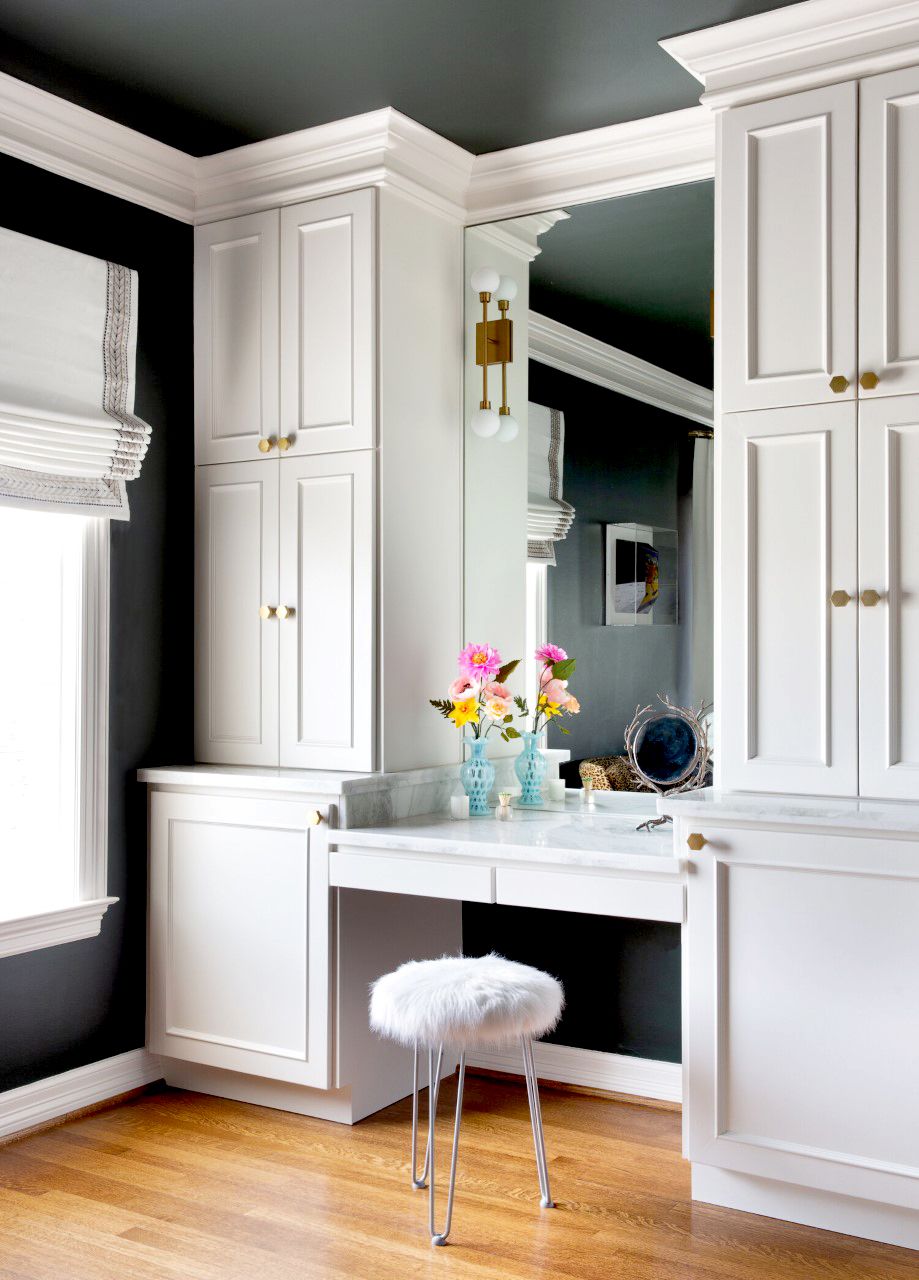 Bathroom Makeup Vanity Lighting

Equip your bathroom makeup vanity with proper lighting to avoid unflattering shadows on your face while you get ready. Positioning the vanity near a window will make the most of natural light. If you're relying on artificial light, install fixtures on either side of the mirror, instead of only overhead, to better illuminate your face.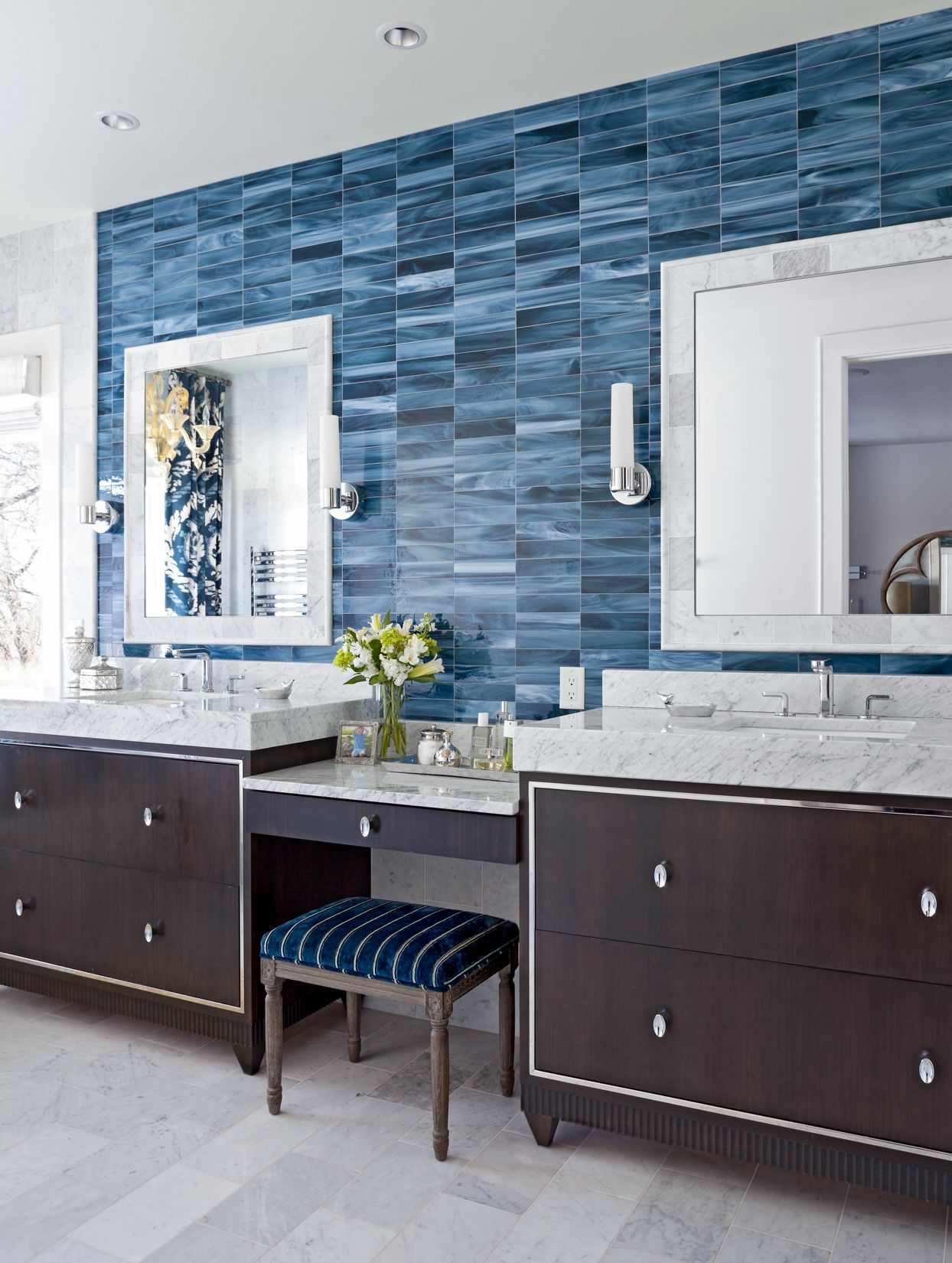 Bathroom Makeup Vanity Placement

Consider where a makeup vanity best fits into your bathroom layout. The area between two sinks, for example, can provide an ideal spot to store cosmetics, jewelry, and other getting-ready essentials. This bathroom makeup area tucks into a sliver of space between freestanding vanities, repeating the wood finish and countertop material for a cohesive look.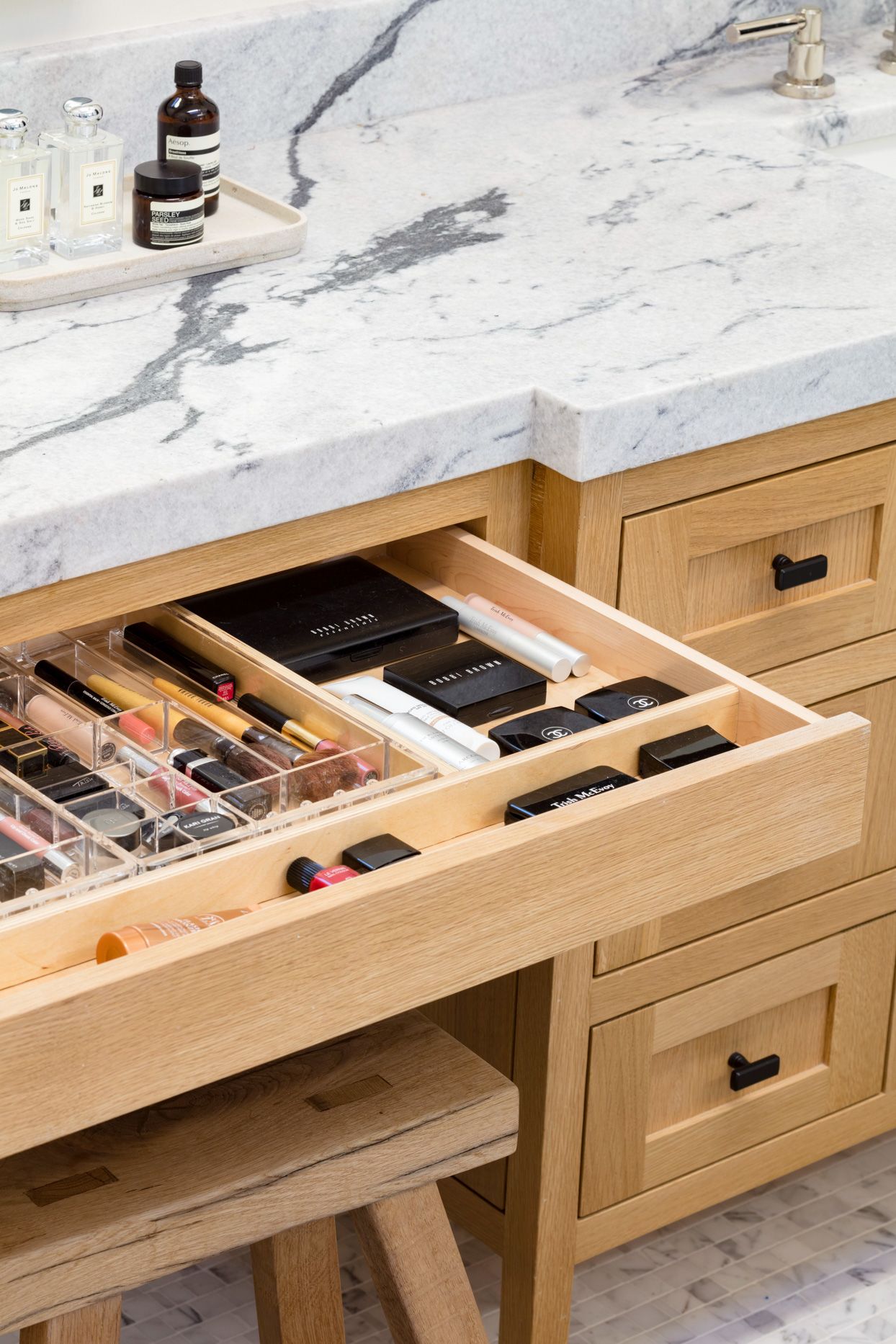 Bathroom Makeup Vanity Storage

Streamline your morning routine with bathroom makeup vanity ideas that prioritize organization. These drawers are outfitted with dividers that sort cosmetics by category. The various-sized compartments suit different types of makeup, including larger items like eye shadow palettes and small tubes of lipstick or mascara.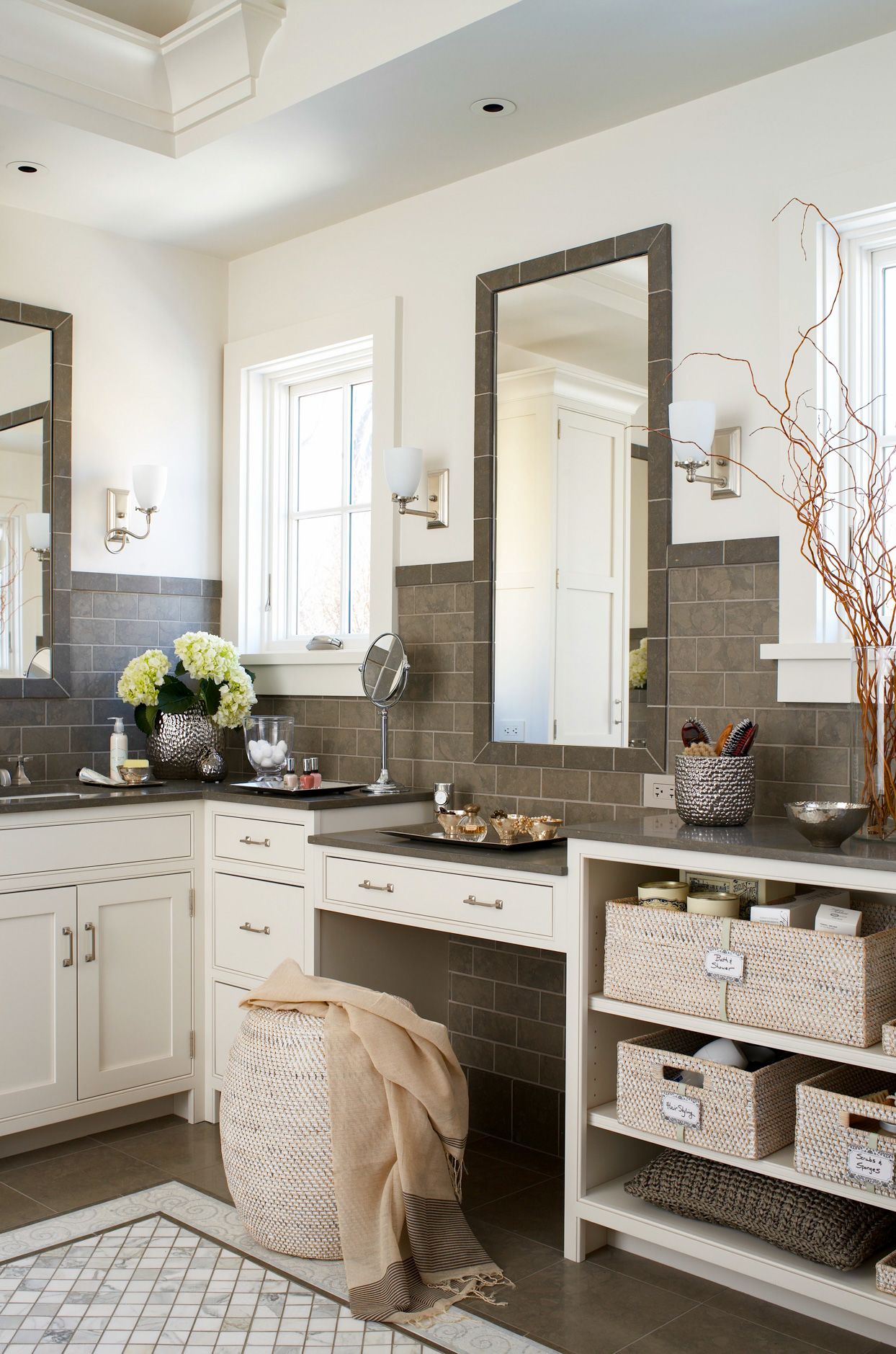 Makeup Vanity Height

Whatever the design of your makeup area, be sure the countertop can be comfortably reached from a sitting position. In this bathroom, the makeup counter is several inches lower than the surrounding vanity. Standard bathroom vanity height is 30-34 inches, but 26-29 inches is more common for sit-down vanities.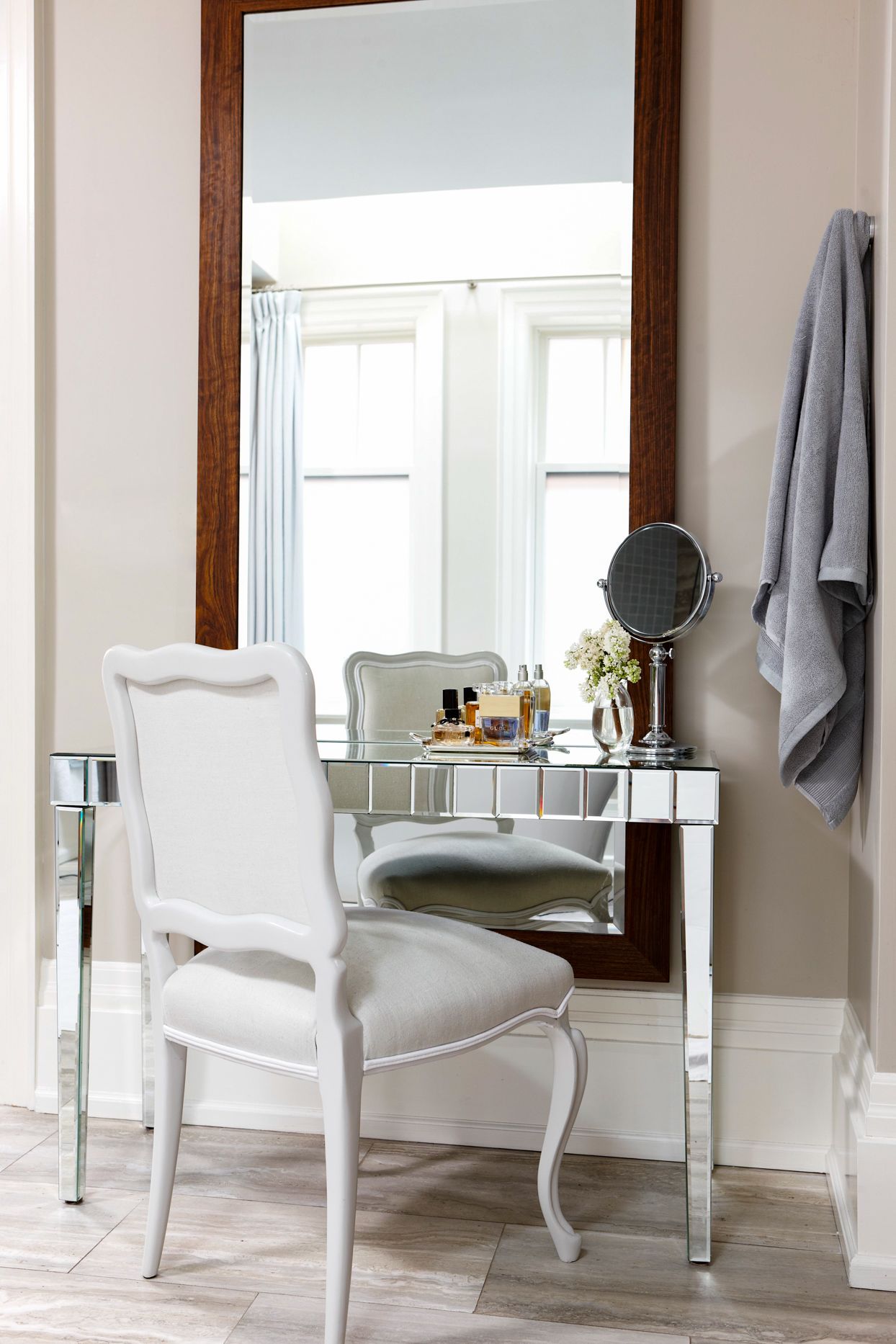 Makeup Vanity Table

Combine different pieces of furniture for a custom makeup vanity without the expense of a built-in. A mirrored table keeps this vanity nook light and airy while lending modern flair. On the wall, a full-length mirror provides plenty of primping space and reflects natural light from windows opposite the makeup area.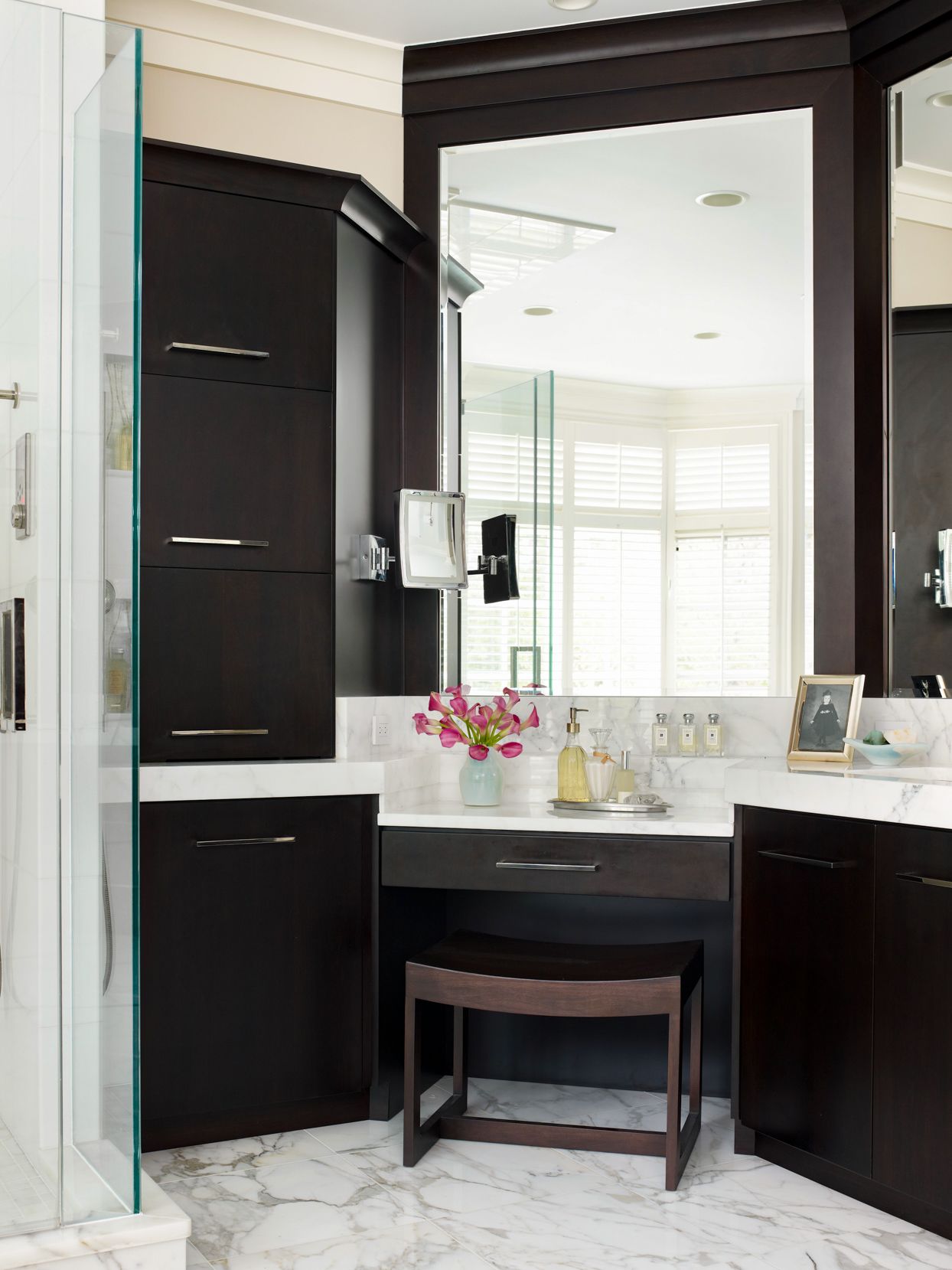 Bathroom Vanity Makeup Mirror

Mirrors are crucial for a well-equipped makeup vanity. A large wall-mounted mirror is ideal for checking your overall appearance, but you'll need a closer look for tricky tasks like applying eyeliner or lipstick. Consider mounting a smaller mirror on one wall that you can extend outward or tilt as needed.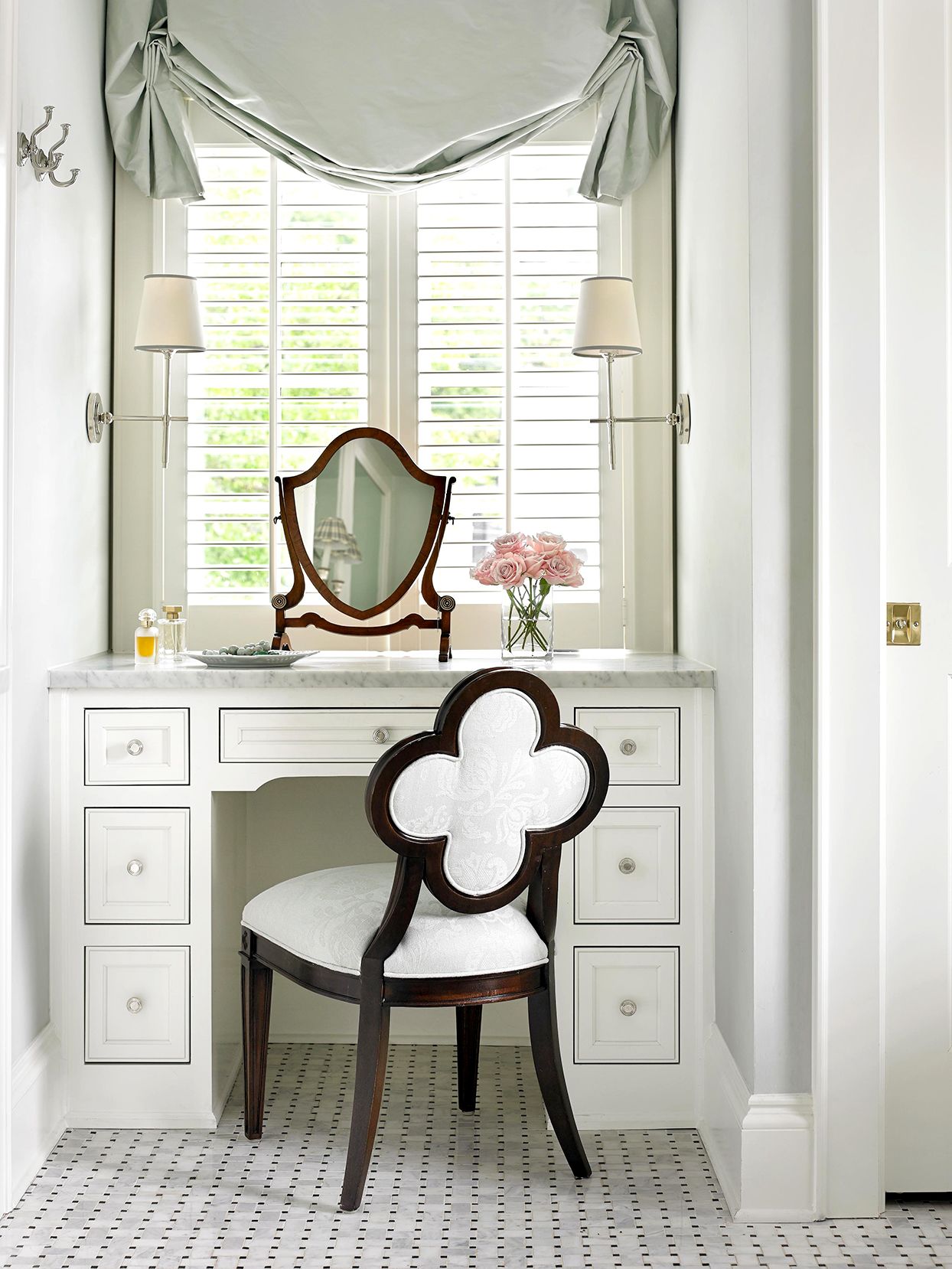 Makeup Vanity Nook

Consider placing a makeup vanity in an unused nook. This makeup station is positioned directly in front of a large window and remains out of the main traffic flow of the bathroom. Sconces mounted on either side wall boost illumination when natural light is lacking.