Once you've got your tablecloth picked out, you can coordinate dinnerware, centerpieces, other linens like napkins, and any other accessories you like to put out when you're decorating for Thanksgiving. And if you're not a tablecloth person, a table runner can be a great way to add texture to your set-up without covering the whole table-or you can upgrade your usual neutral tablecloth by layering a flashier runner on top to change things up for the holidays.

In any case, your Thanksgiving table setting needs a foundation, and you want it to be the most stylish one you can muster. These tablecloths and table runners are perfect for the holiday thanks to their autumnal color schemes, metallic accents, and fall motifs, but there are plenty of options you can easily use year-round, too. (And they're so chic, you're going to want to!) Now all that's left is to figure out your dinnerware and the rest of your table decor-oh, and get to cooking, of course.


1 Orange Paisley Cotton Tablecloth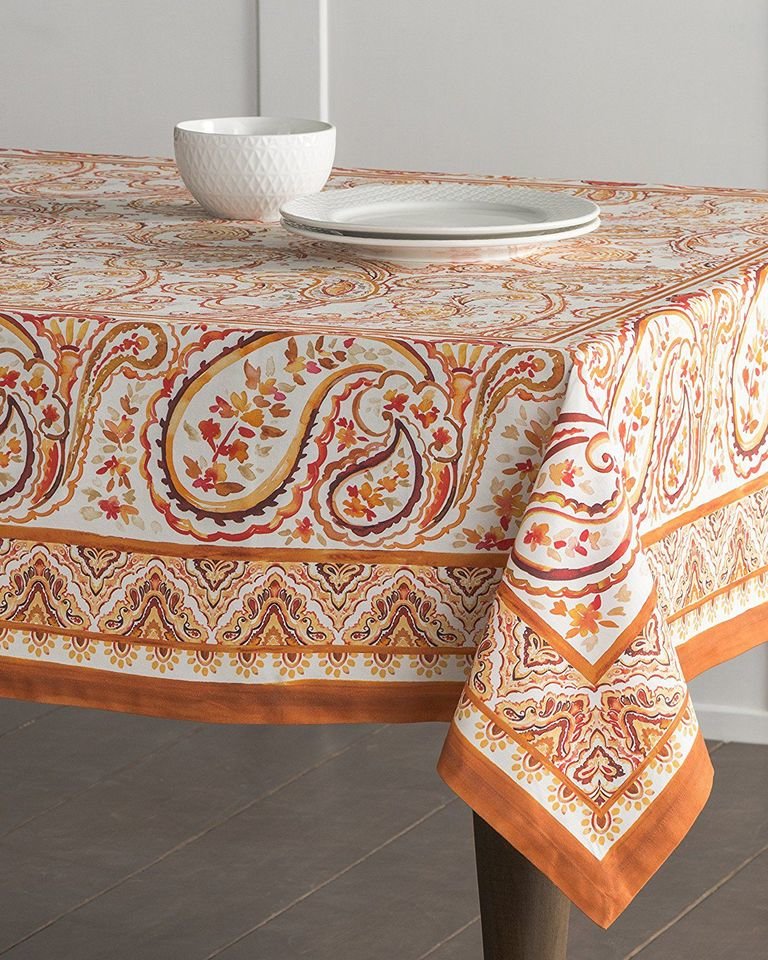 This paisley print will give your feast a totally elegant look.


2 Yellow Florettes African Print Table Runner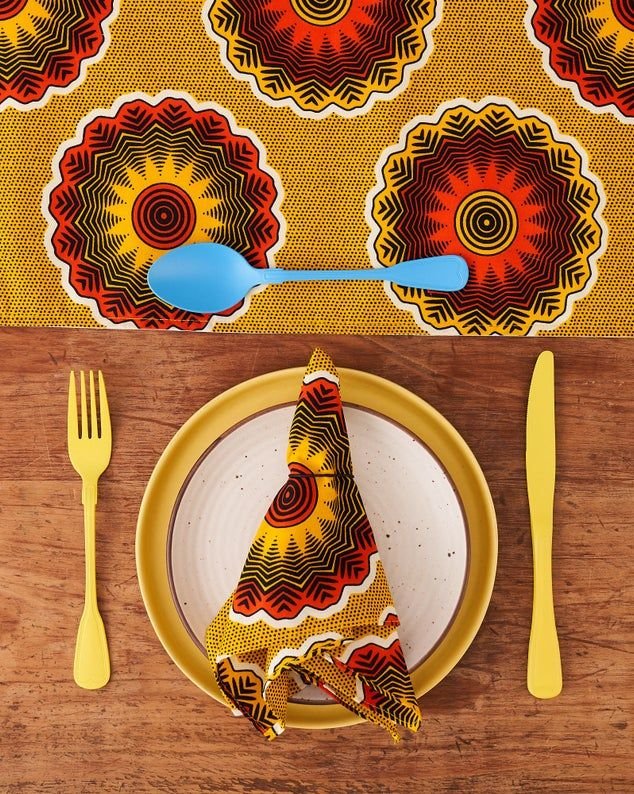 Yellows and reds don't have to look autumnal! This bold, beautiful runner can totally work year-round, but it'll look gorgeous at your holiday table, too.


3 Lattice Check Tablecloth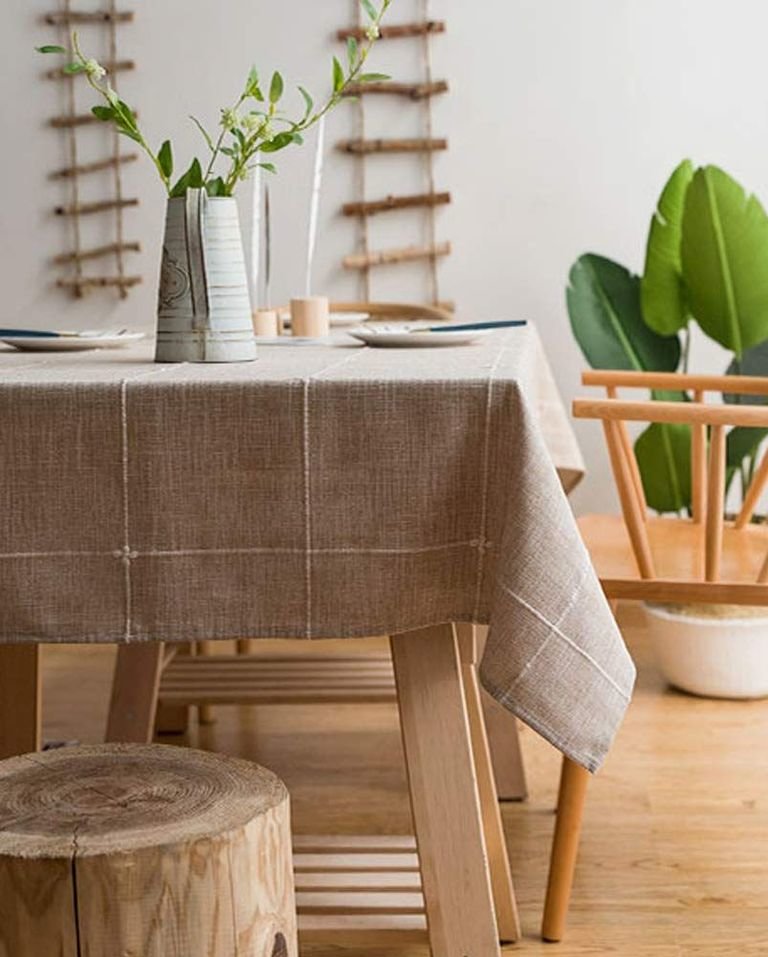 Go for a more muted farmhouse look with this linen grid-print tablecloth that can work in any season, for any occasion.


4 Pumpkin Farm Tablecloth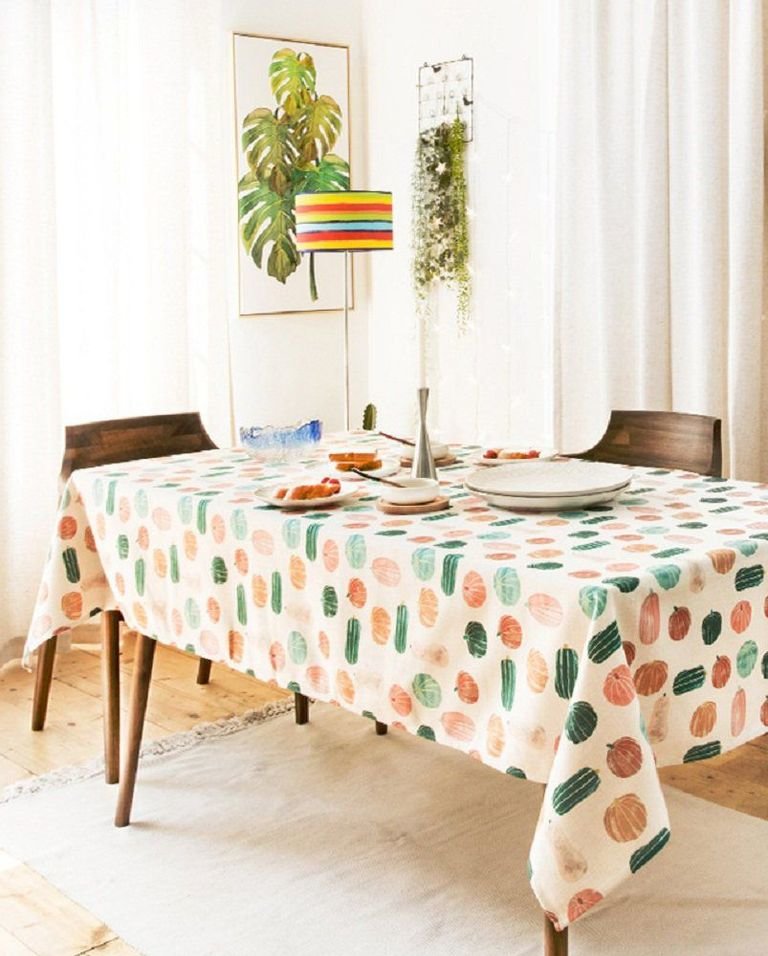 The illustrated pumpkins and gourds on this tablecloth are fun, modern, and kitschy without feeling over the top or too traditional.


5 Macrame Handwoven Cotton Table Runner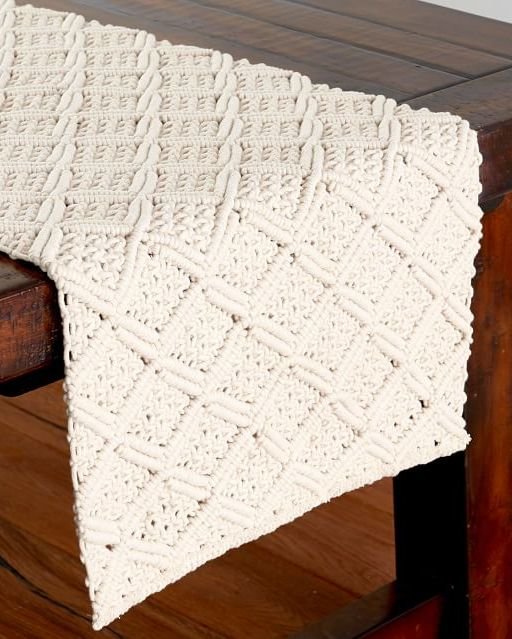 If you like to keep things simple, a white macrame runner adds texture without detracting from your existing color scheme.


6 Nouveau Tablecloth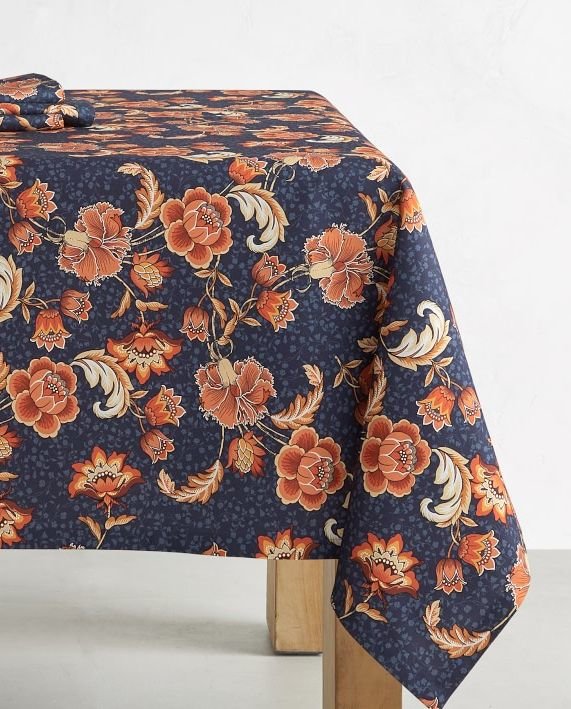 Deep navy and orange make this tablecloth perfectly autumn-ready, without going heavy on the usual Thanksgiving motifs.


7 Harvest Floral Block Print Tablecloth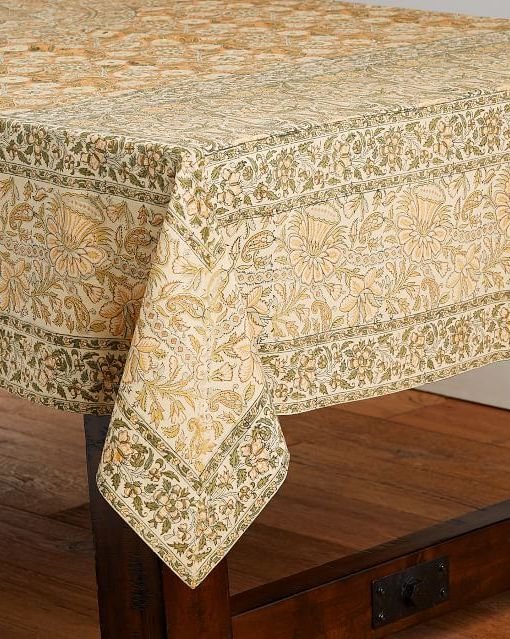 Intricate details of vines and florals make this warm, wheat-colored tablecloth a total hit for fall.


8 Allen Table Runner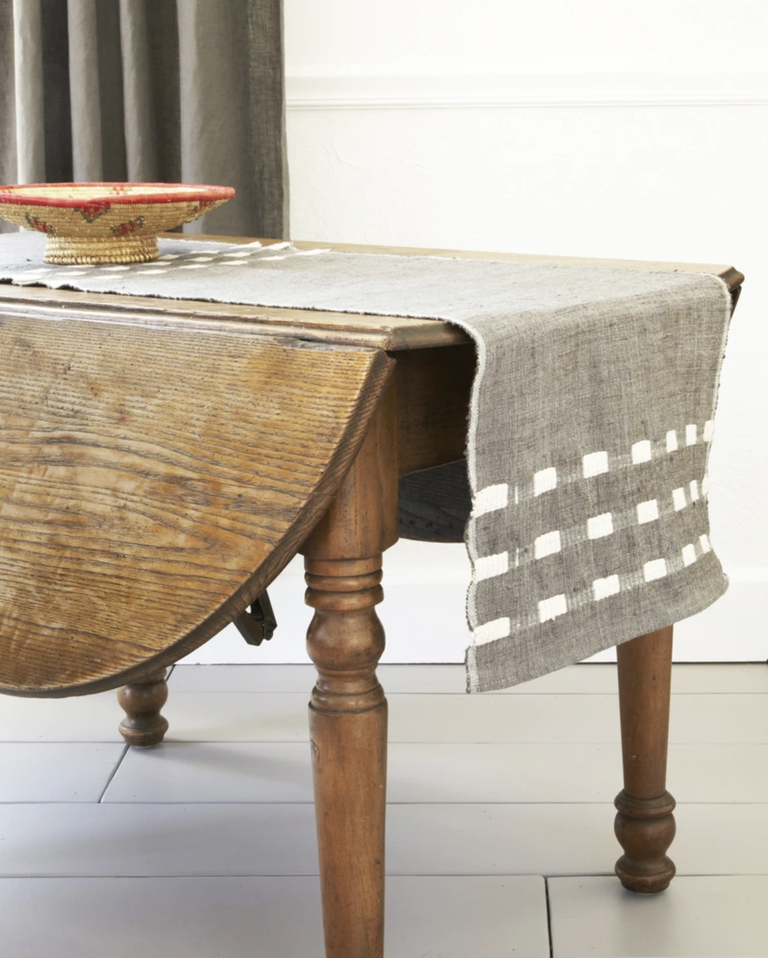 Keep it simple and stunning with this handwoven gray runner that features a cool dash pattern throughout.


9 Autumn Spice Plaid Tablecloth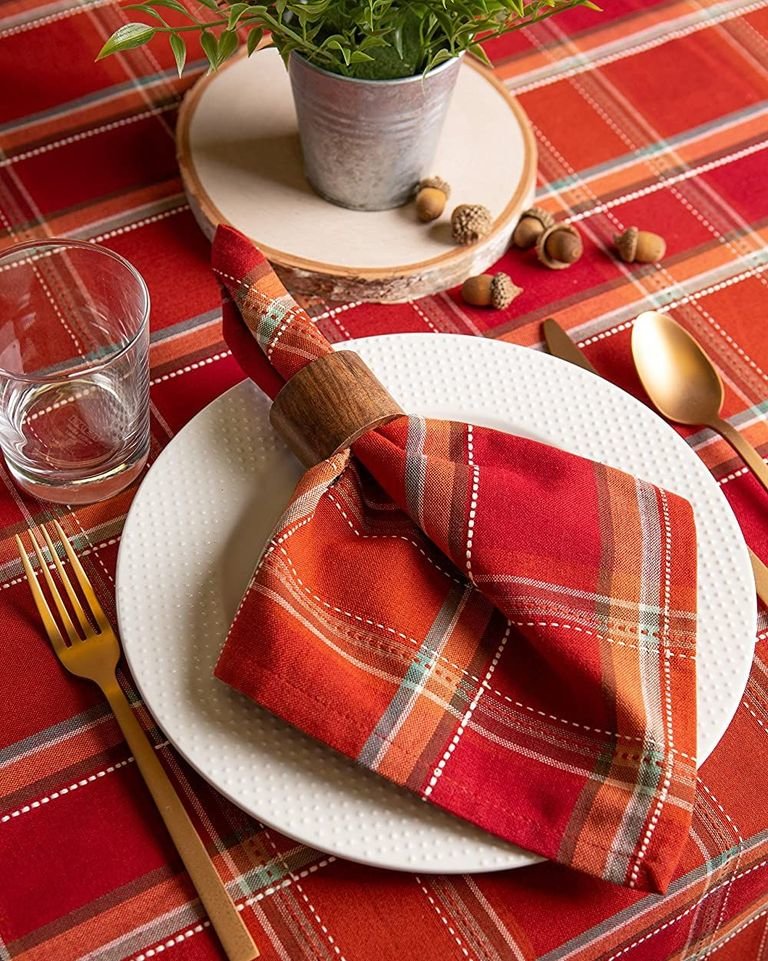 This orange and red plaid tablecloth is perfect for going the traditional holiday route-especially when paired with gold flatware.


10 Pop Art Jacquard Runner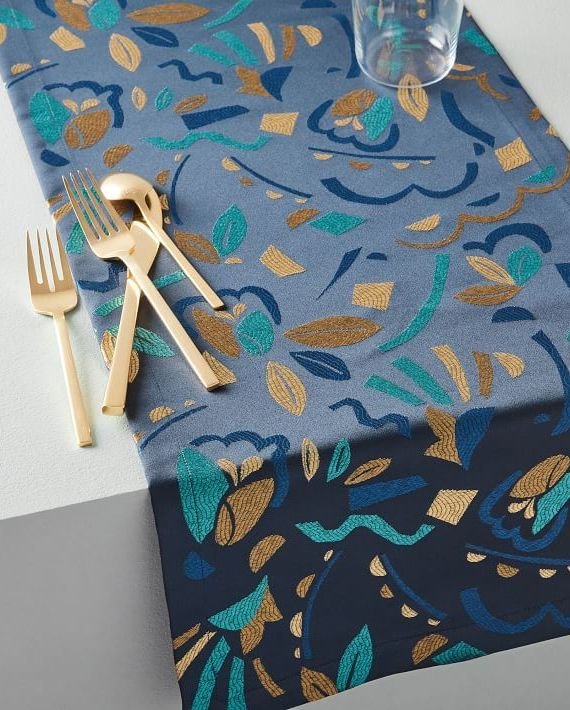 Blue might not be the first color you think of at Thanksgiving, but with metallic Pop Art details, this runner is a fun addition to your holiday table.


11 Blue Ginkgo Pattern Tablecloth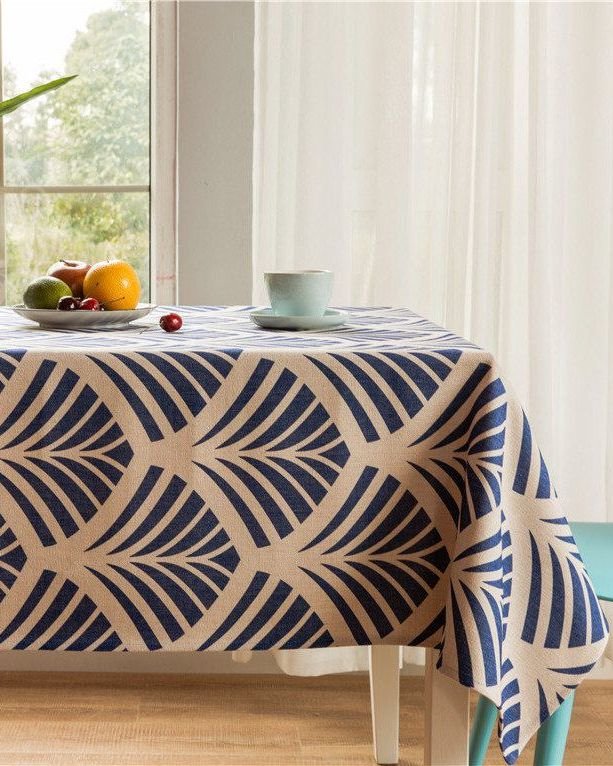 You can always ditch the traditional Thanksgiving color scheme entirely and go for something chic like this if you want to.


12 Lina Table Cloth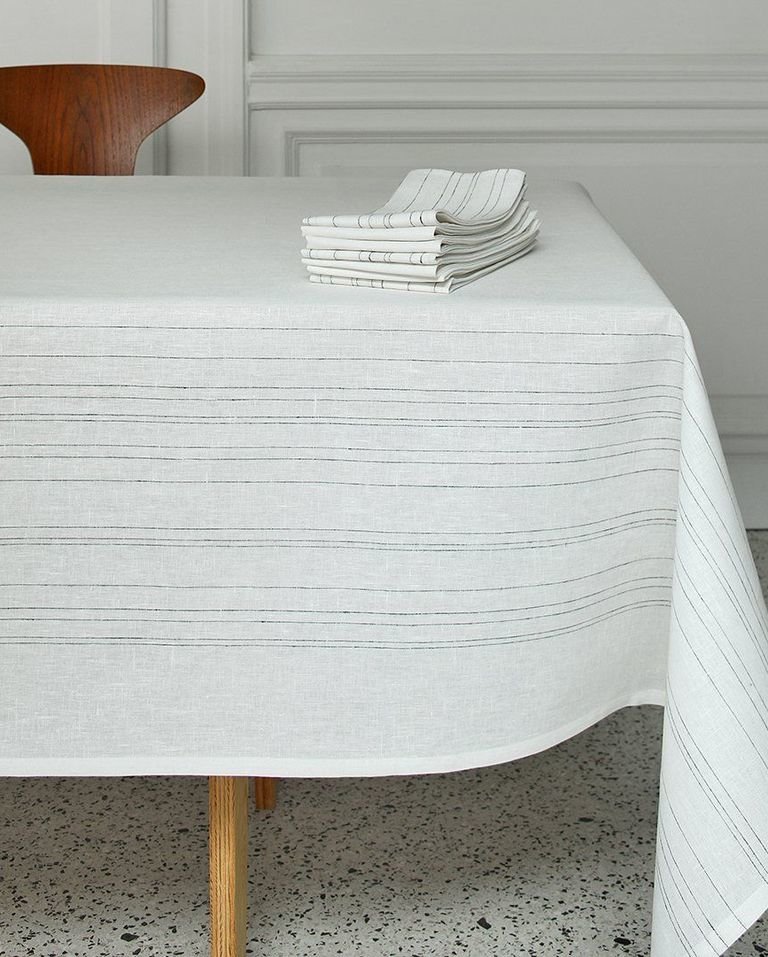 This white tablecloth features delicate lines printed along the edges-perfect for a neutral, modern tablescape.


13 Maximus Tassel Table Runner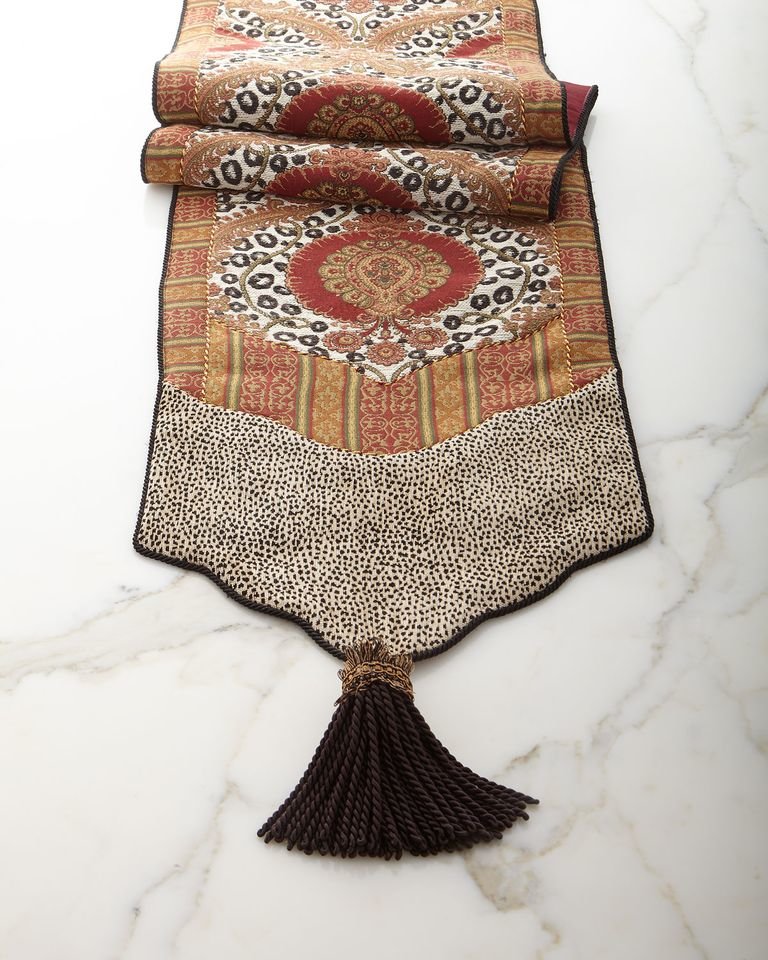 This intricately detailed table runner can be layered with your other linens, and the color scheme is just autumnal enough for your feast.


14 Bonita Birch Fringe Runner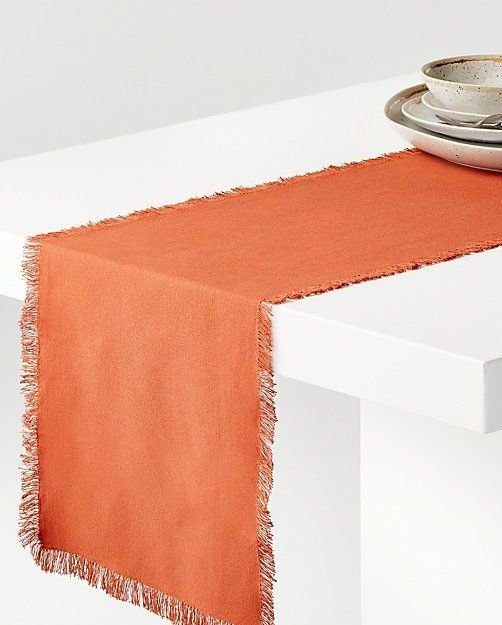 When in doubt, go orange with a little textured fringe for good measure.


15 Harvest Embroidery Tablecloth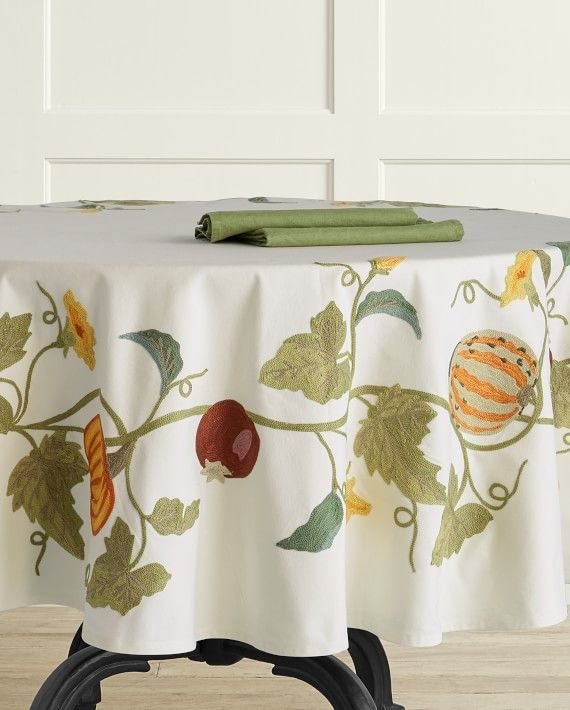 Can't resist a good gourd for the holiday? This embroidered tablecloth features pumpkins and other fall harvest vegetables.


16 Wayfarer Tablecloth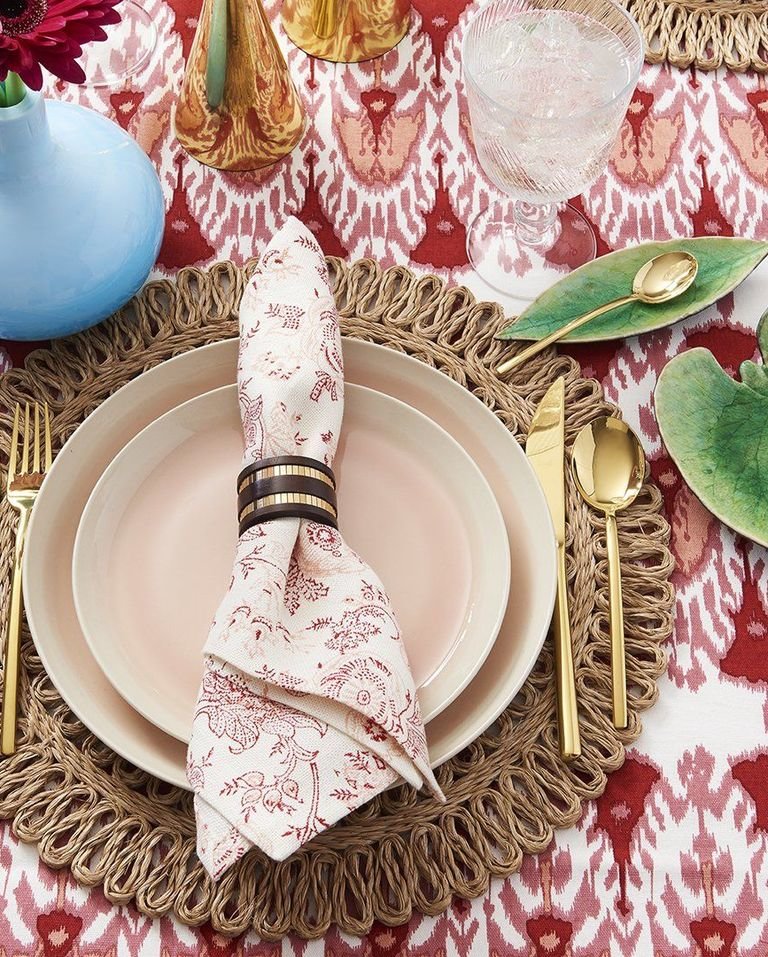 This red, ikat-inspired tablecloth is a great idea any day of the year, but you can play it up with other autumnal colors for a gorgeous Thanksgiving table.