A pergola, a semi-open overhead structure covering an outdoor area, is a sure-fire way to get the most out of your backyard, patio, garden, or what have you. These humble little additions offer more permanent coverage than an umbrella can provide, but because they consist of a grid of beams, the coverage is also less full-and they're much less obstructive of views than a solid overhang. The result of a pergola's partial coverage is a beautiful dappled light effect. So needless to say, they make great architectural additions in a backyard, while also making time spent outside much more pleasant. Ahead, discover 15 pergola ideas to adopt for your own space.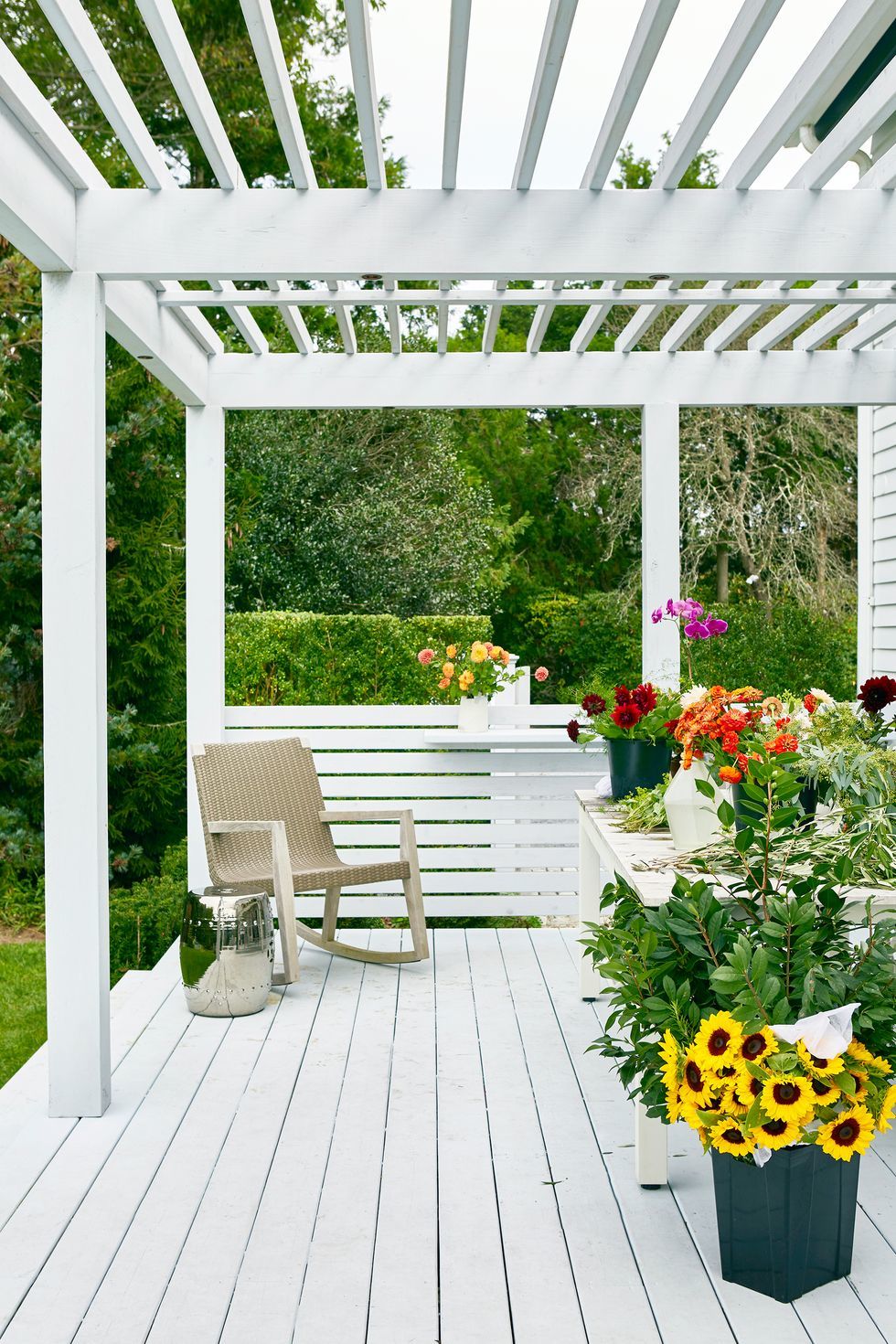 White Out

This patio in a home by Aamir Khandwala is covered with a complimentary white pergola for a modern approach that both pops against the green landscape but also blends in with the exterior of the home. It's the perfect place to perch for some flower arranging.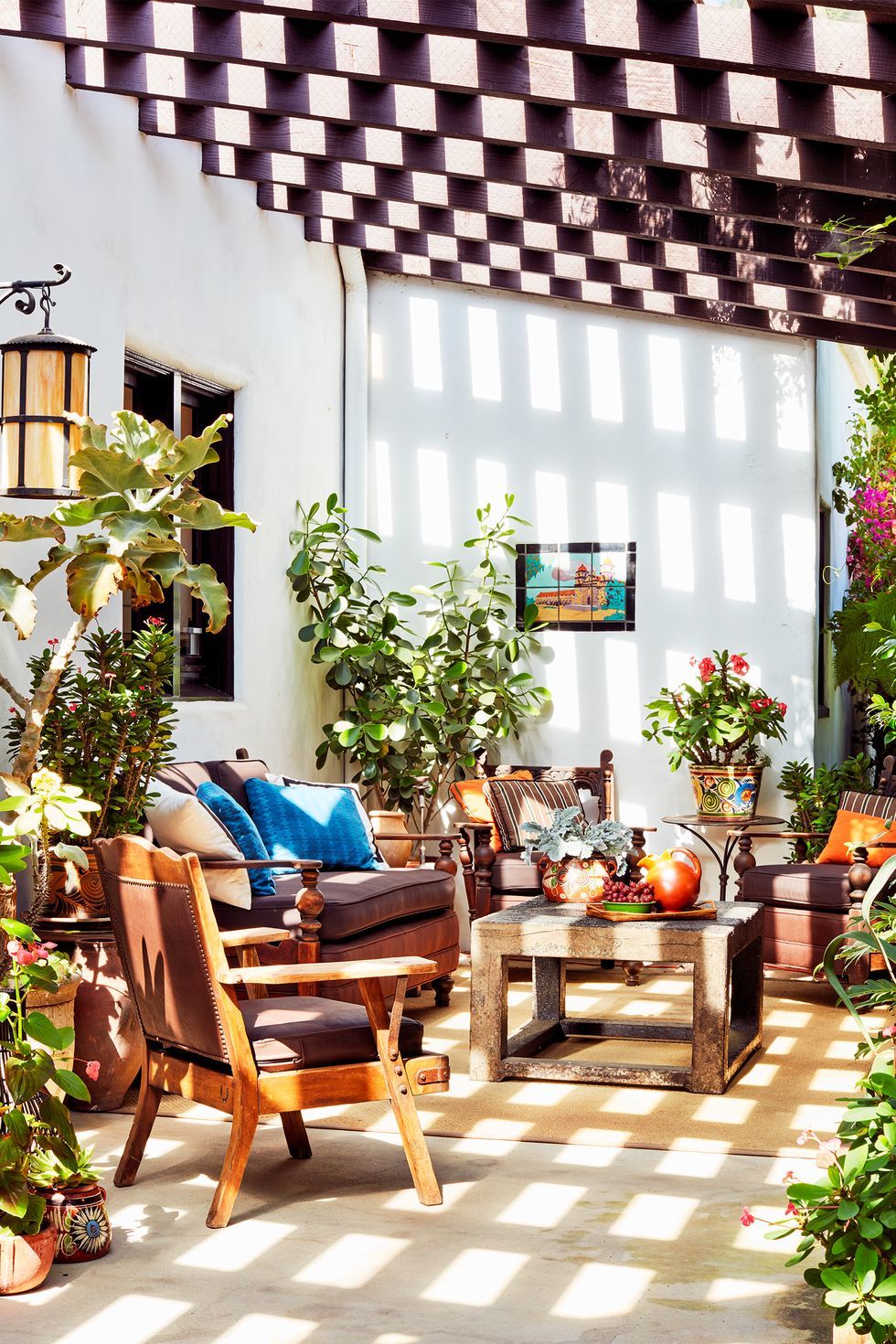 Attached and Angeled

Designer Madeline Stuart gave the backyard of this SoCal home by architects Wallace Neff and John Byers the feel of a dreamy garden oasis with antique accent lighting and plenty of bougainvillea. The pergola is sloped and attached to the exterior of the home, creating a unique profile.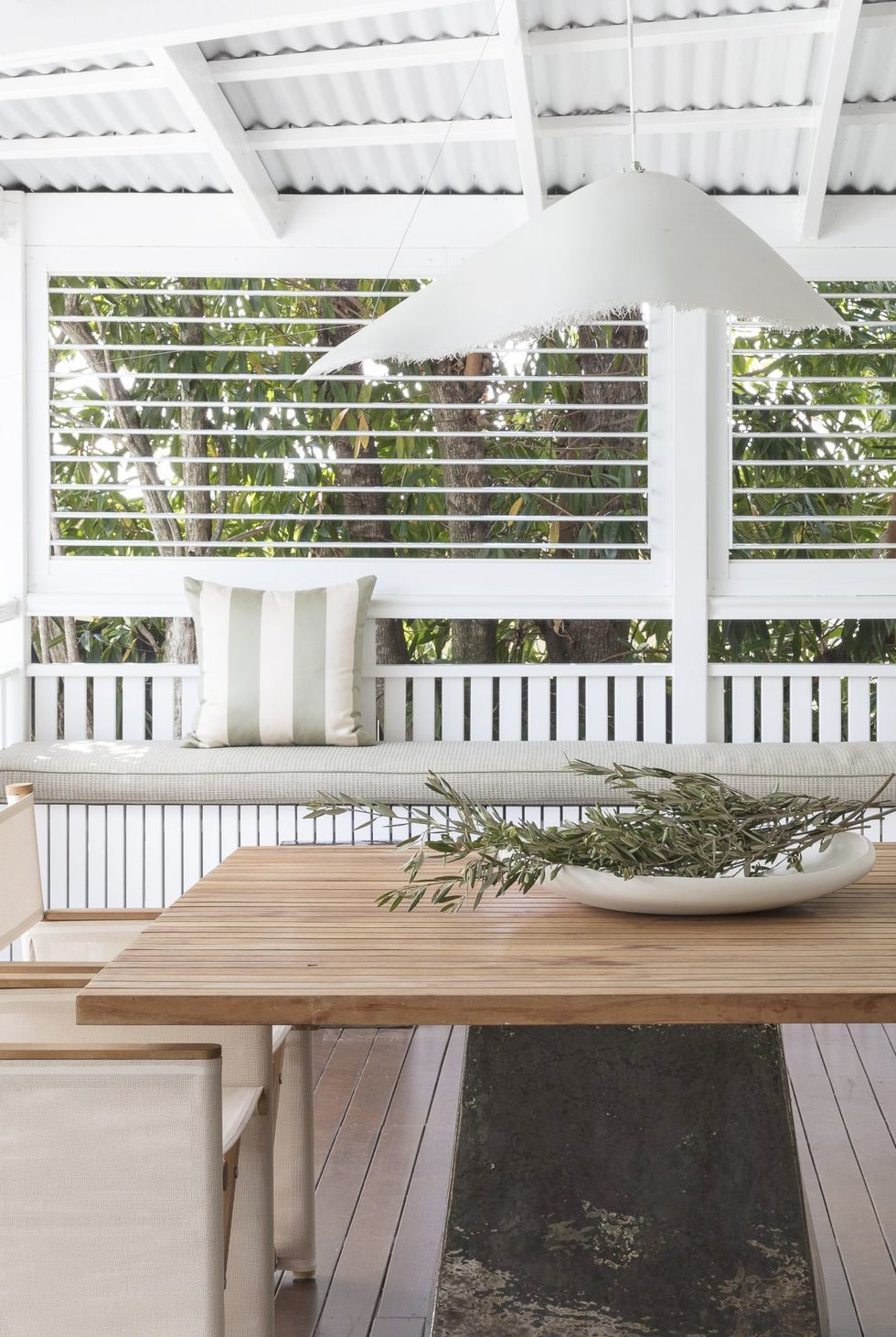 Rain-Proof

AP Design House weatherproofed this patio by adding Bermuda shutters and laying galvanized steel corrugated panels on top of a pergola. Do the same to your patio so you can enjoy your outdoor space rain or shine.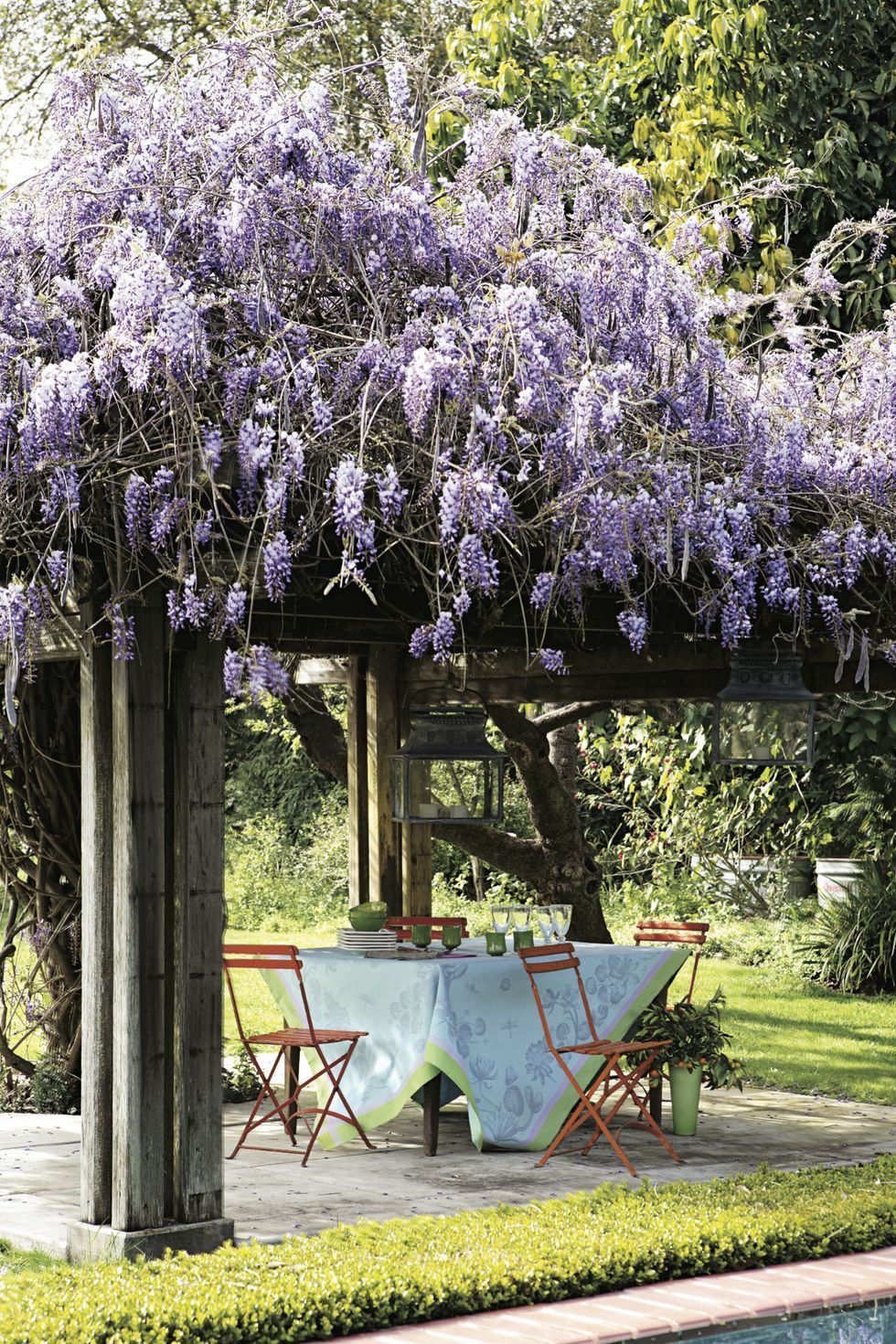 Wisteria

At a French-inspired cottage, wisteria shades a poolside grouping of bistro chairs. The rustic pendant light allows for evening hangs but blends in and doesn't steal the show from the striking purple flowers.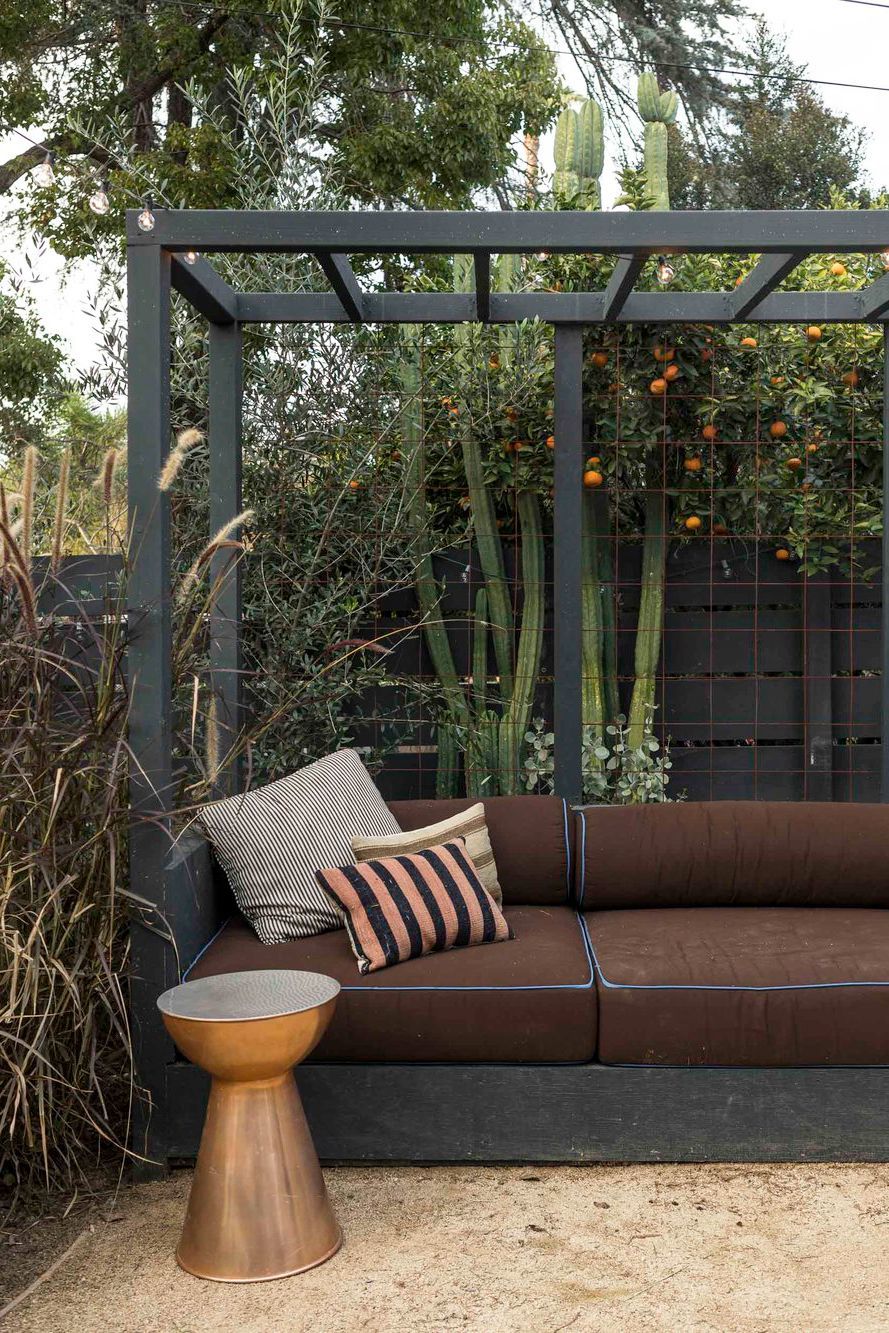 Built-In

If you have a smaller backyard space, you can still reap the benefits of a pergola. Invest in a piece of furniture, like a daybed, with a built-in pergola. We're digging the chocolate brown cushions contrasting with the bright orange citrus tree in a backyard by Reath Design.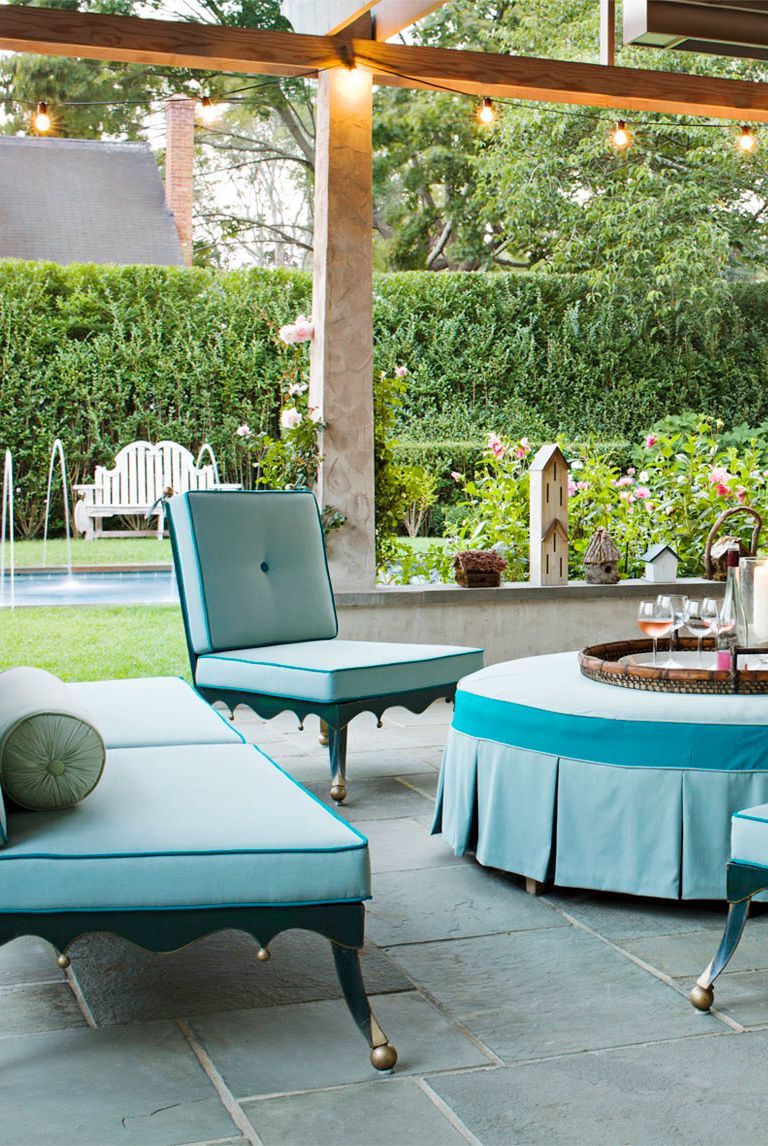 Heating System

Another reason pergolas are a great asset? They give you a structure to attach electric heating systems to, furthering the amount of time you can enjoy your outdoor living space as the weather gets cooler. This one also has fewer beams, allowing for more sunlight.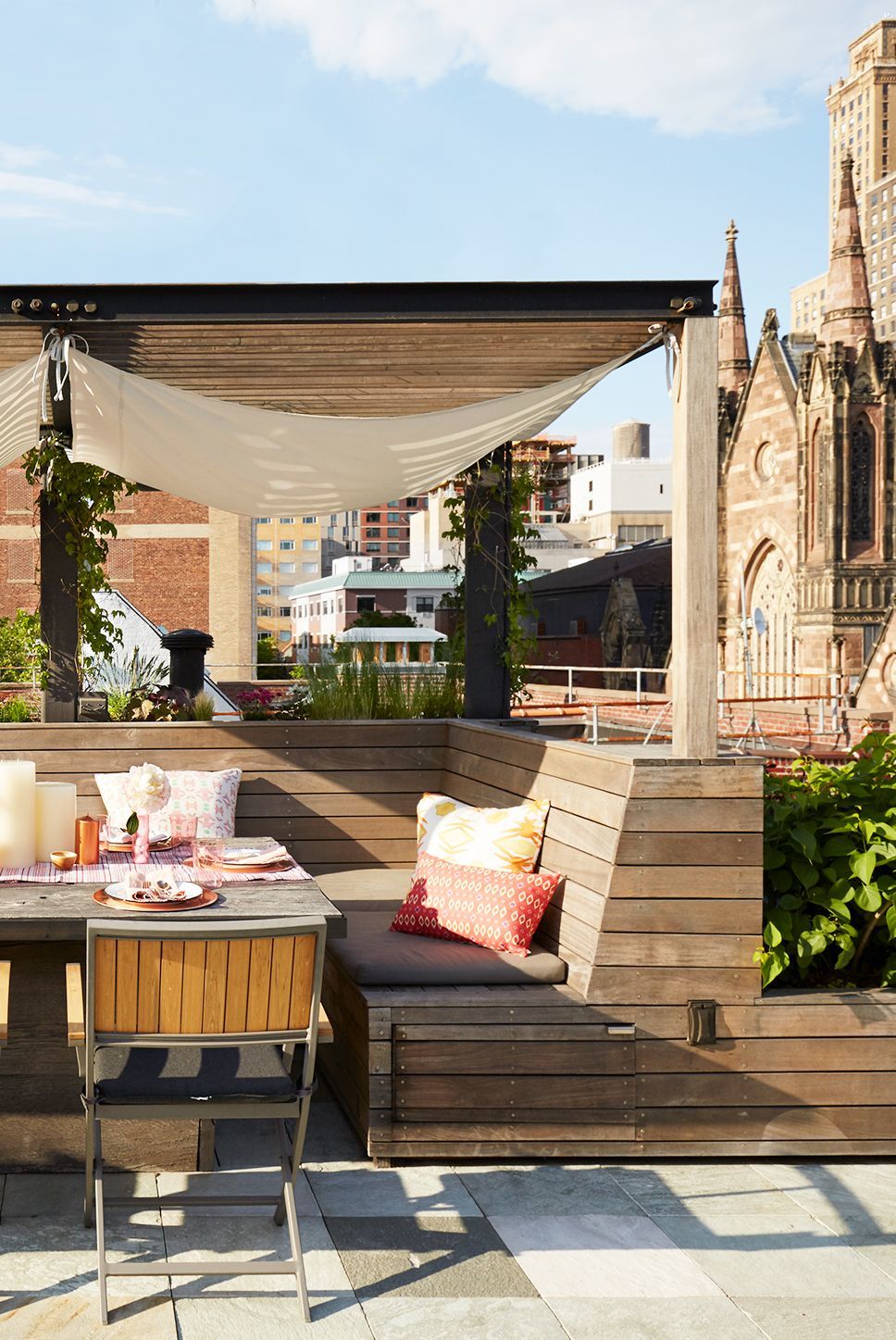 Added Tarp

With a restaurant-worthy outdoor kitchen, The roof of this Brooklyn brownstone by designer Laurie Blumenfeld-Russo is a multi-season entertaining oasis thanks to the pergola, which has an extra layer of protection from the tarp.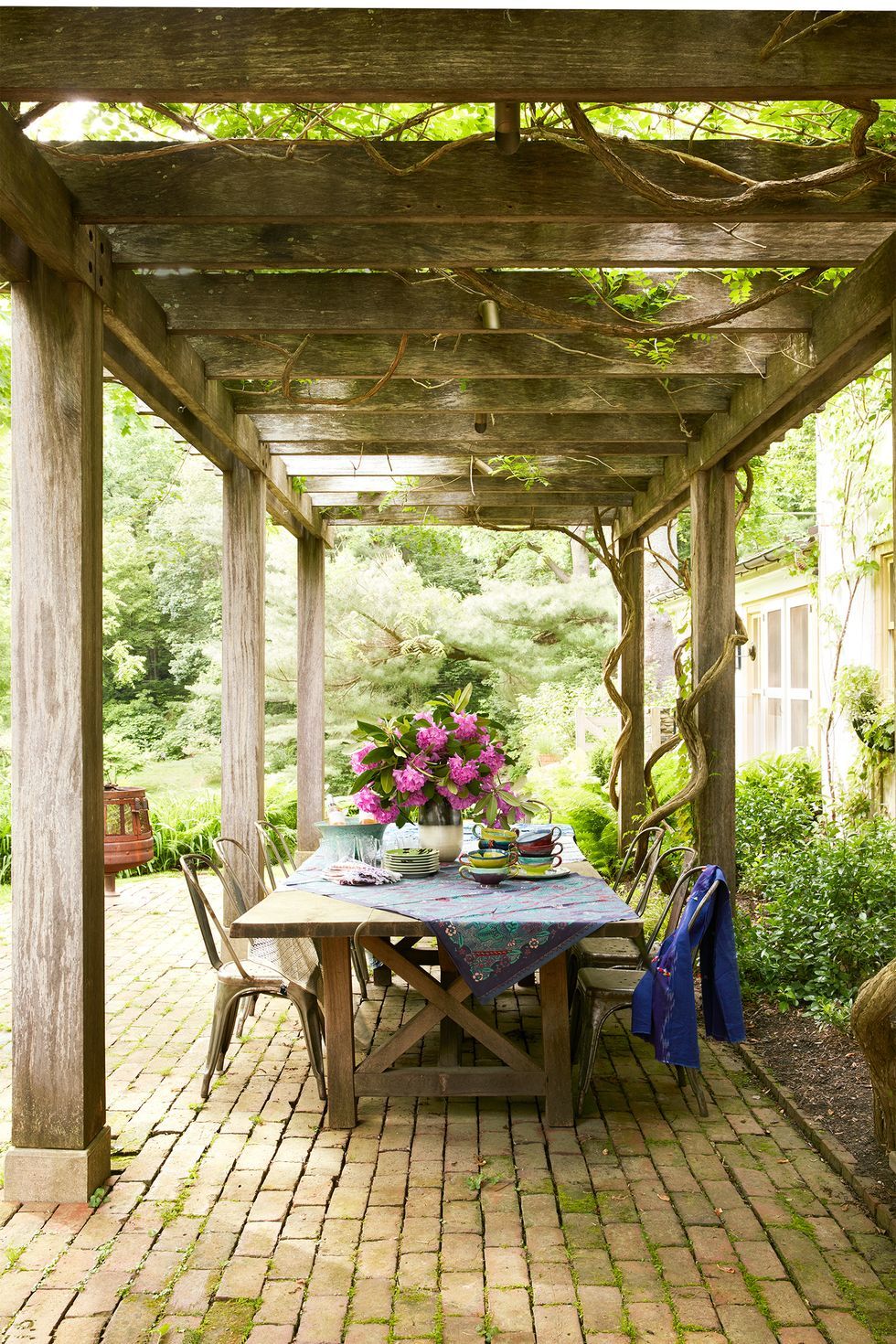 Blending In

Twisty branches and flowering vines scale this pergola, making the structure feel like it grew from the ground beneath it. The mossy brick flooring contributes to the flow as well.


Rose-Covered

For a client who really loves roses, Edmund Hollander planted some 250 English grandifloras. They look particularly romantic over the pergola and trellis beyond.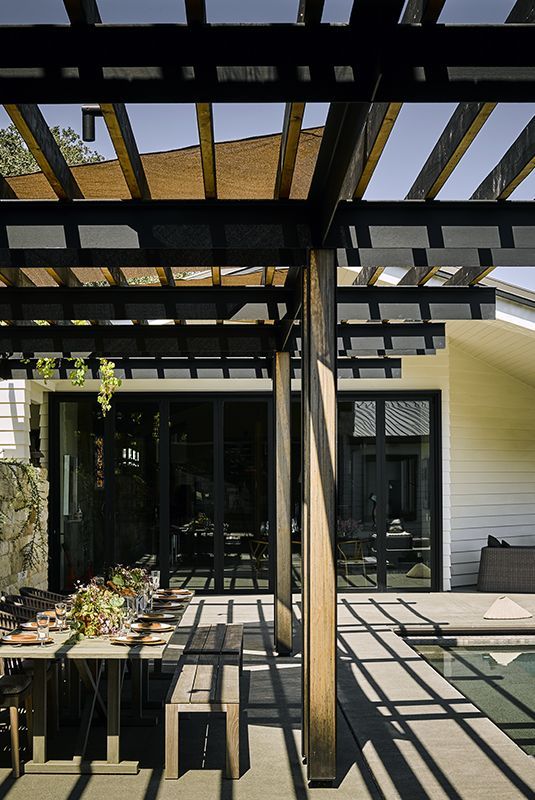 Pool Time

If you're building a pergola over a patio dining space adjacent to a swimming pool, consider extending it just slightly over the pool to provide a bit of shading at the water's edge. The concrete patio in this backyard by Ken Fulk blends beautifully with the more industrial support beams of the pergola.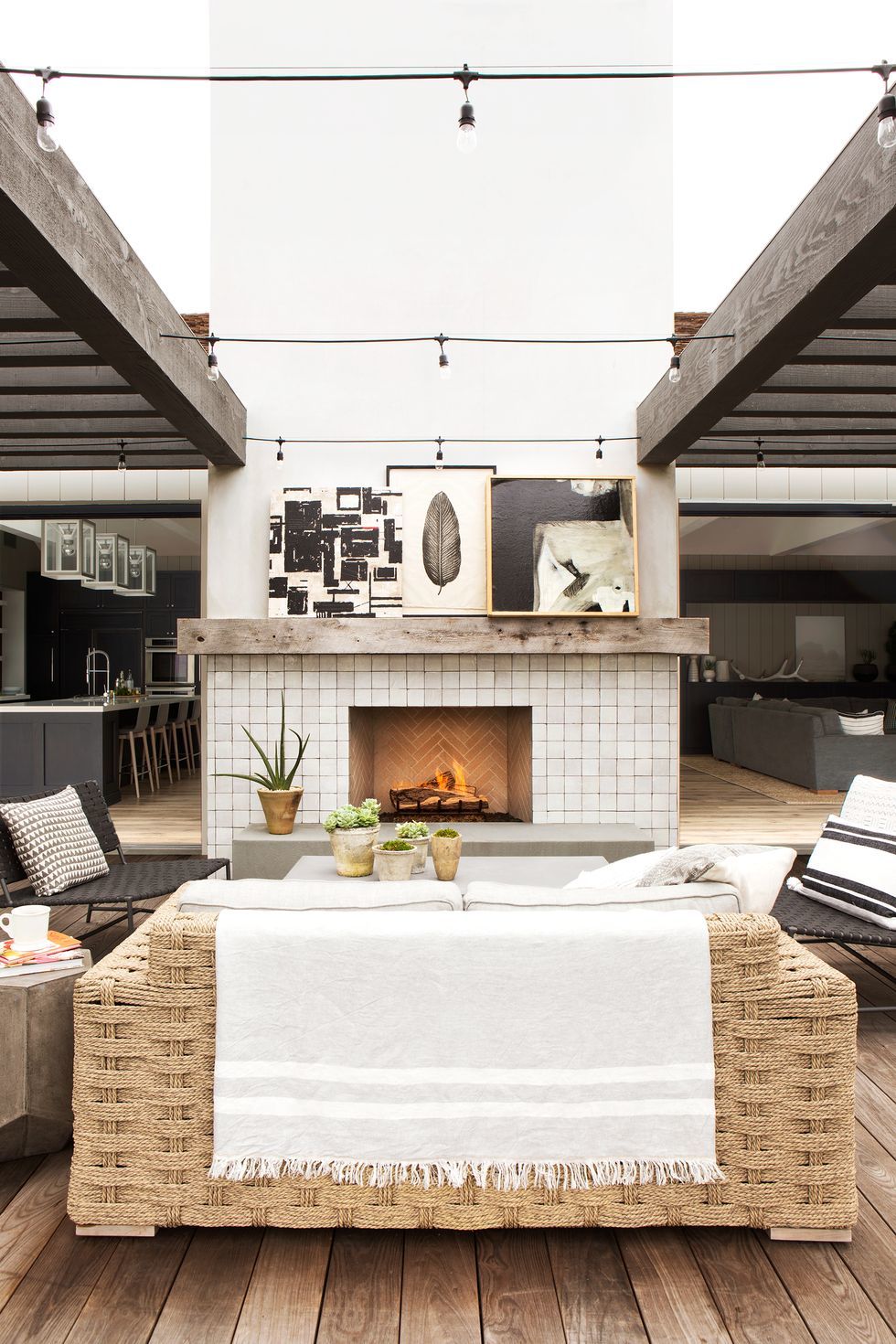 Double Duty

Hang string lights between an opening to connect two pergolas. The opening allows the residents to choose between more or less sun exposure and also provides a clearer view of the stars at night.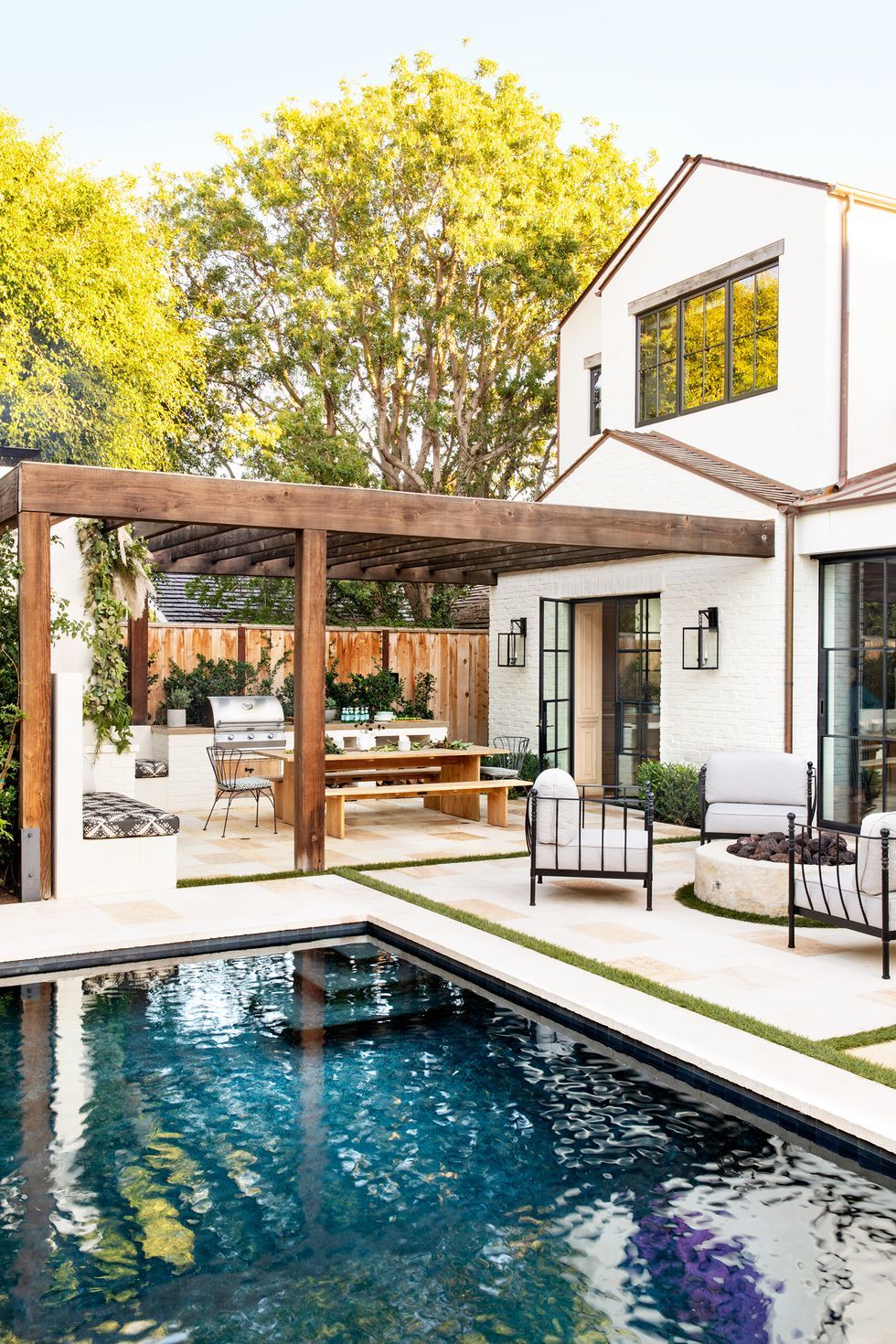 Optimized Dining

And on that note, don't cover the entire patio area in case you ever want space for a firepit or daybeds (plus, it keeps the backyard feeling open and airy). This is why you'll often see a pergola over a dining space, but not necessarily covering the pool area.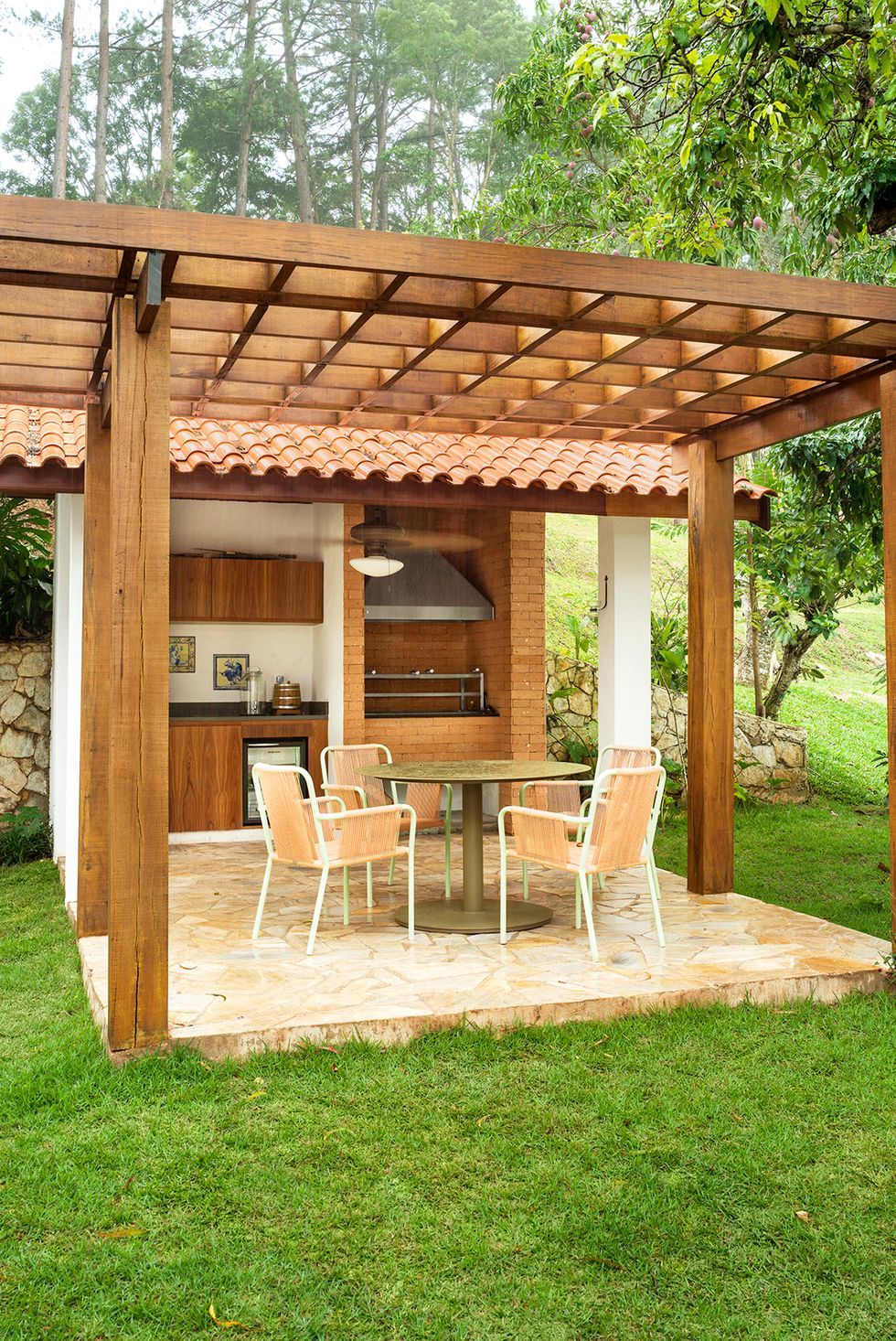 Wet Bar

Designer Maria Augusta Luoro of Guta Louro Designs brought her neglected childhood home back to its former glory, and then some. Locally-sourced materials in the backyard allow this alfresco patio area to blend right in with lush São Paolo countryside. A covered grill and wet bar allow for outdoor dining without the fuss of all the plumbing upgrades required for a full kitchen. Just take note that a pergola needs something solid to stand on, hence the patio.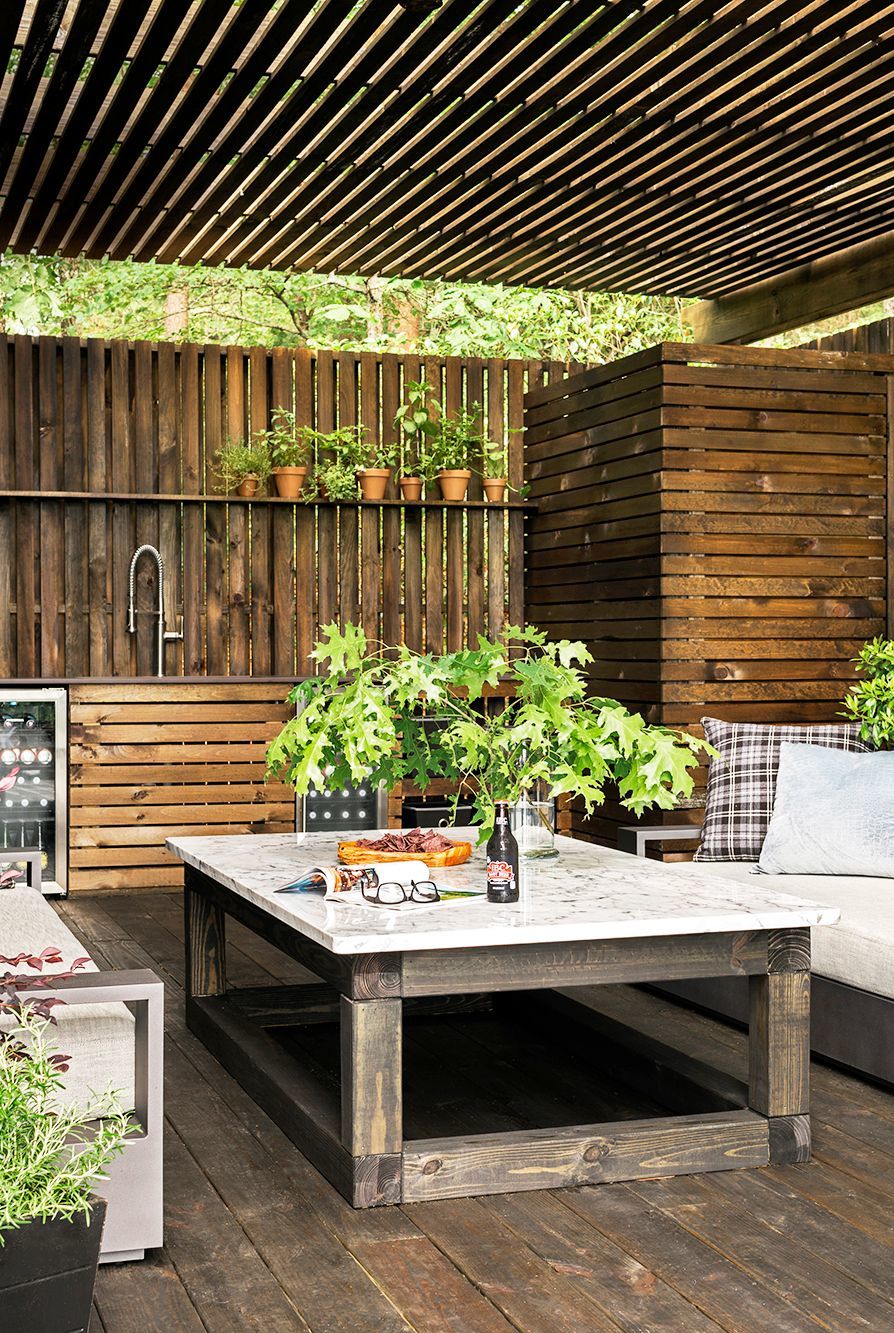 Extra Coverage

Match your fencing materials to your overhead pergola and opt for one with slim, closely stacked slats for extra coverage that still allows the fresh air in.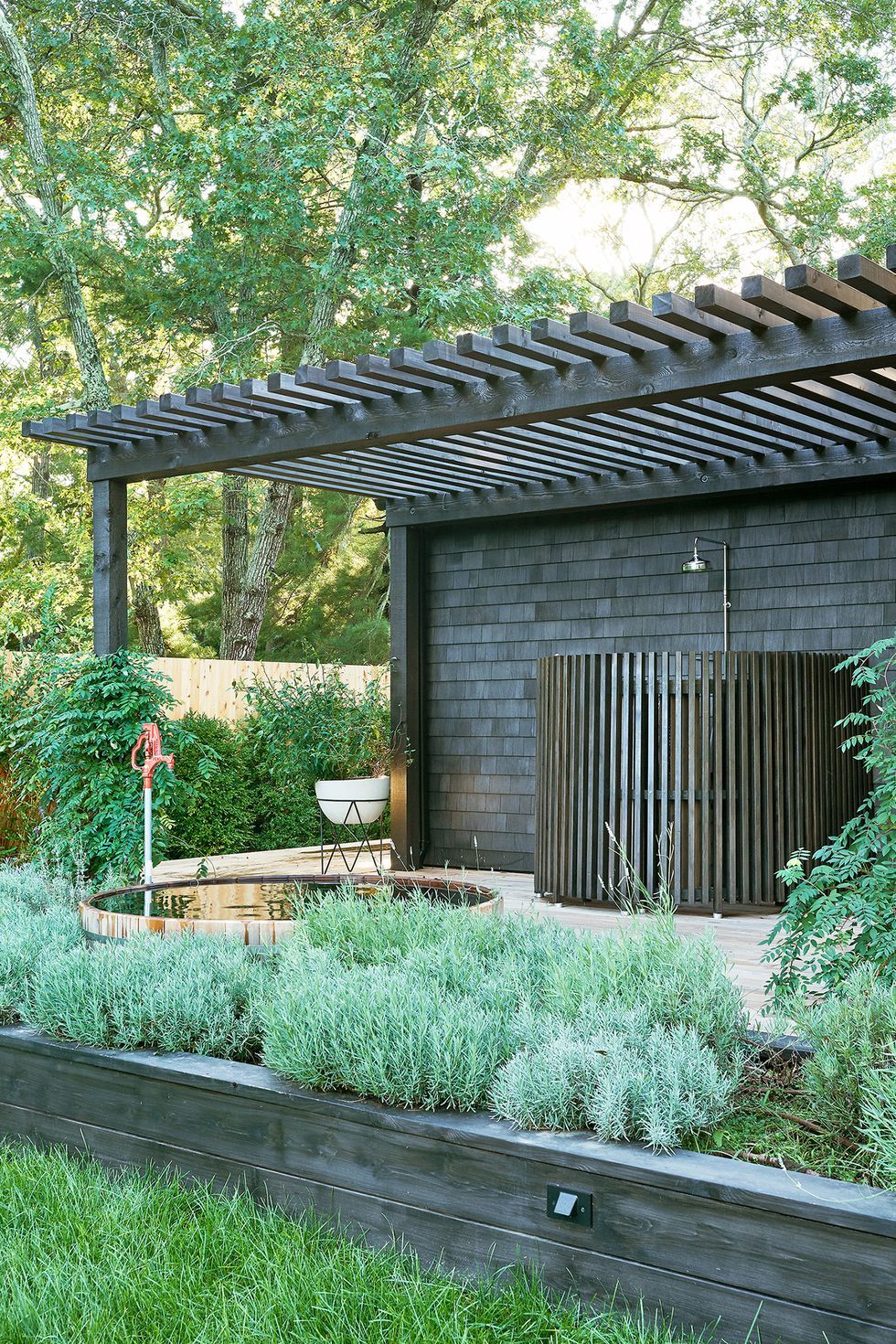 Moody

A pergola over an outdoor shower with the same stain of wood makes for a very dreamy backyard situation. Designed by Max Humphrey, this patio is the perfect balance between minimalist and bold design, modern and timeless style.