Just imagine: It's a dark summer night, the stars are out, and you and your family and friends are sitting around a large flame drinking chilled Peronis. Then you utter the words everyone has been waiting to hear: "Wanna hear a ghost story?" This is my own personal fantasy, since I was born and raised in a city, and it's long been an aspiration of mine to one day move to a house with a backyard so that I can finally host the perfect pit party, light some matches, and channel my inner Are You Afraid of the Dark? While I wait, here are 15 fire-pit ideas for this summer and fall to keep me-and you-motivated.


1 Plodes Geometric Fire Pit Steel Grate Top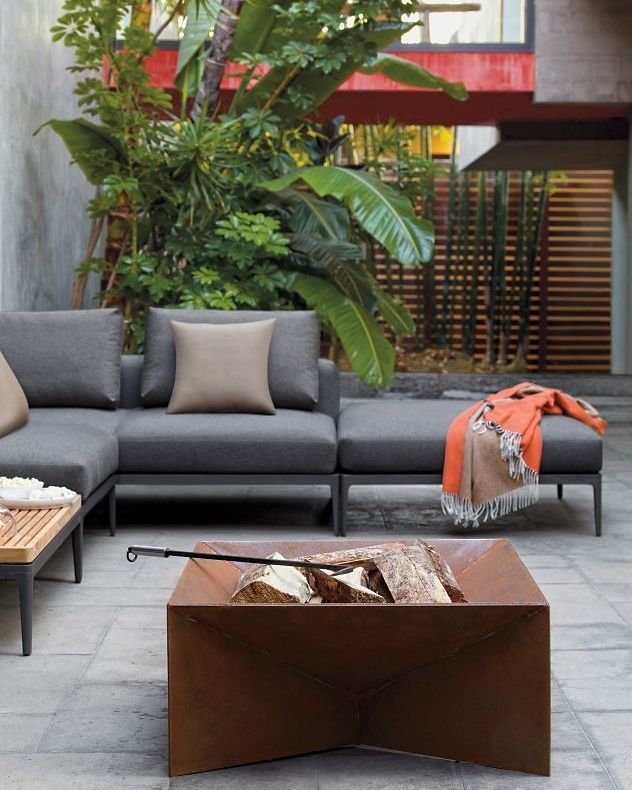 If Richard Serra had a fire pit, this one by designer John Paul Plauché would be his choice.


2 Mondavi 28-inch Fire Pit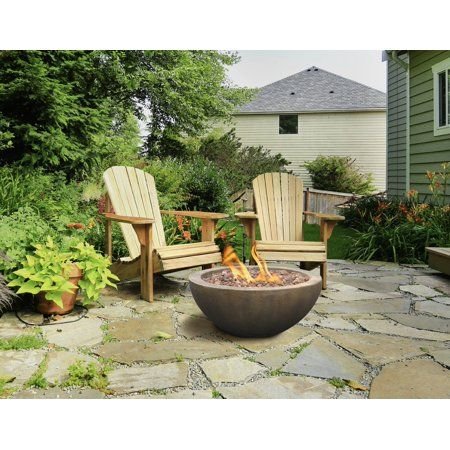 When you're not using this one, you can throw a round cover on it and turn it into a great outdoor cocktail table. (Just make sure the fire is completely extinguished first, of course.)


3 Bangor Woodburning Fire Pit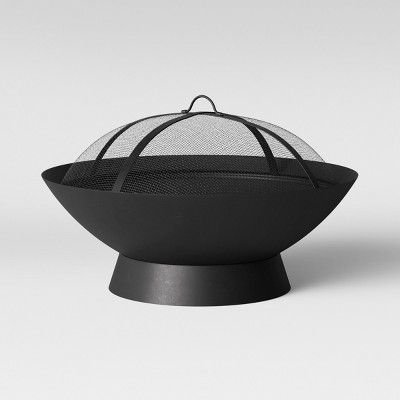 It's named after the city in Maine where Stephen King lives, so you can tell ghost stories for days around this one.


4 The Patriot Wood Burning Fire Bowl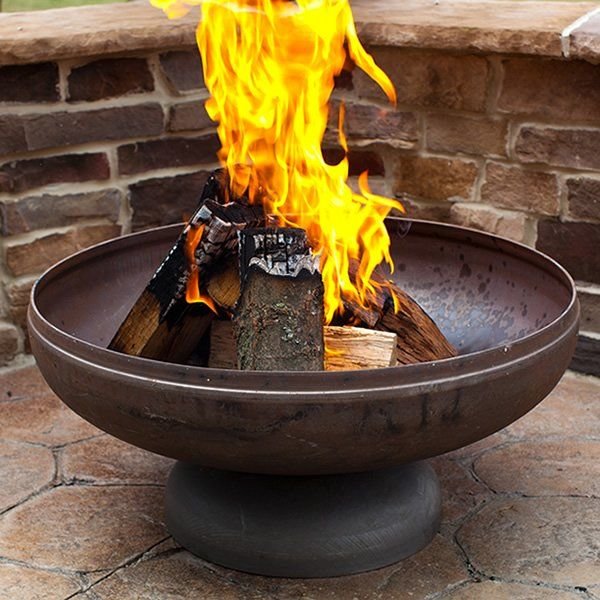 It's not decorated with an American flag, but it is made in the USA-hence the name.


5 Tuscola Firebowl Steel Wood Burning Fire Pit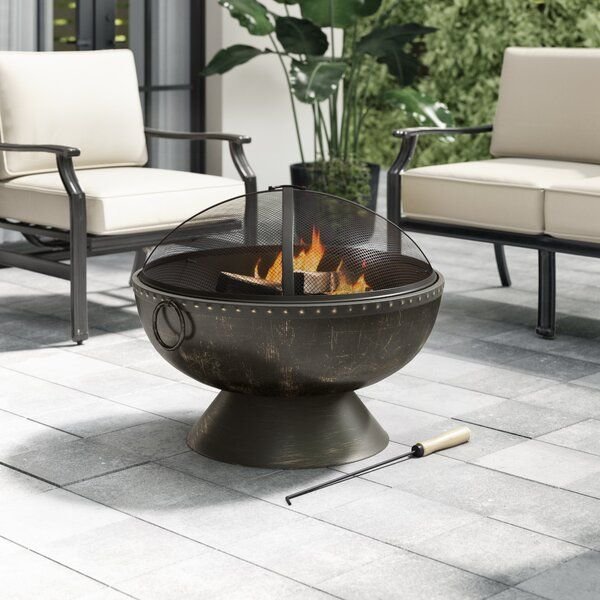 The name Tuscola Firebowl sounds like a character from Mad Max-and it looks the part, too.


6 Altair Stone Propane Gas Fire Pit Table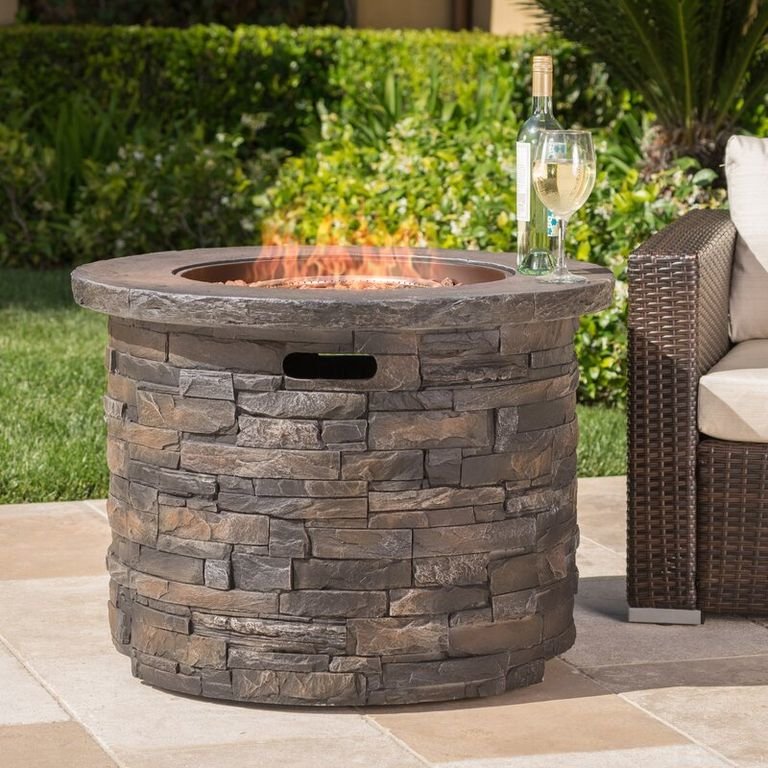 I don't know if I'd keep a bottle of wine on the rim of this pit, but I love the prehistoric-man aesthetic.


7 Bessemer Patio Fireplace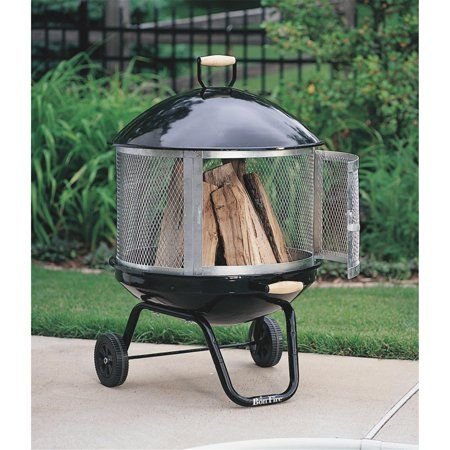 It only looks like Dave's helmet from 2001: A Space Odyssey. But the wheels, the safety cage, and the low price make this one a great pick.


8 Pipestone LP Gas Fire Pit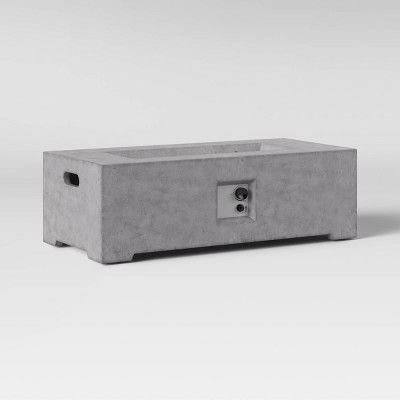 Yes, this is a concrete fire pit, not a bank vault designed by Tadao Ando.


9 Cast-Iron Fire Bowl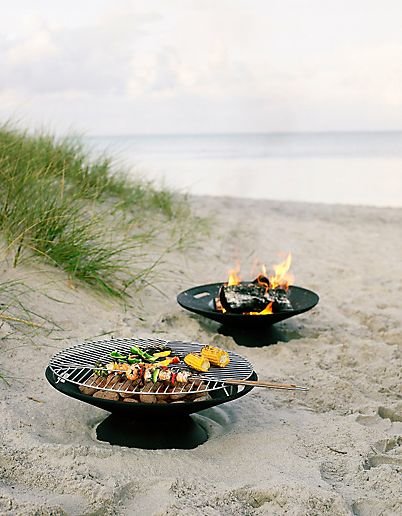 If kebabs with friends on the beach are the order of the day, then this option is for you.


10 Yukon 30-Inch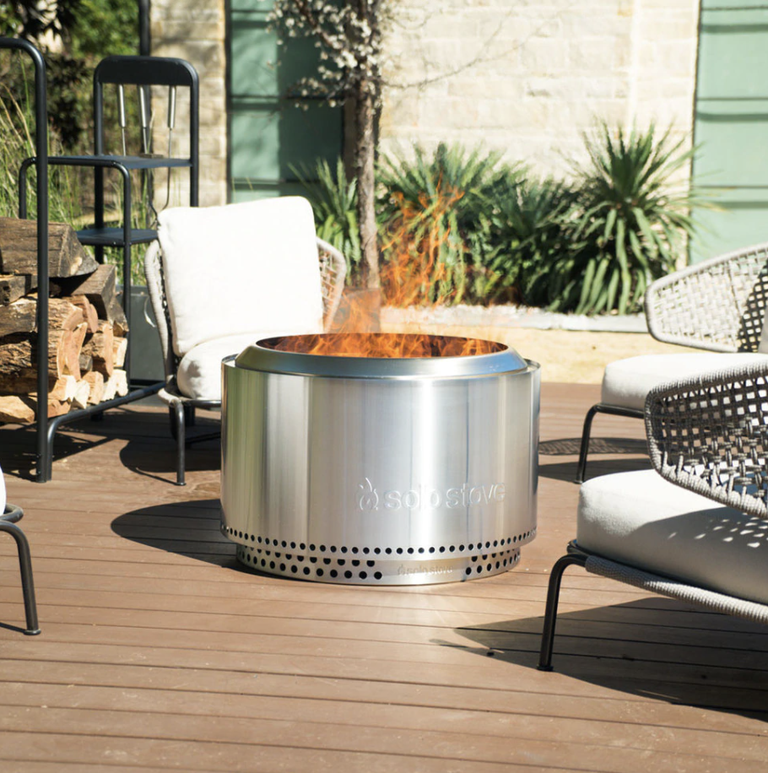 This popular model is being phased out, so order now while it's hot!


11 Faisal Stainless Steel Fire Pit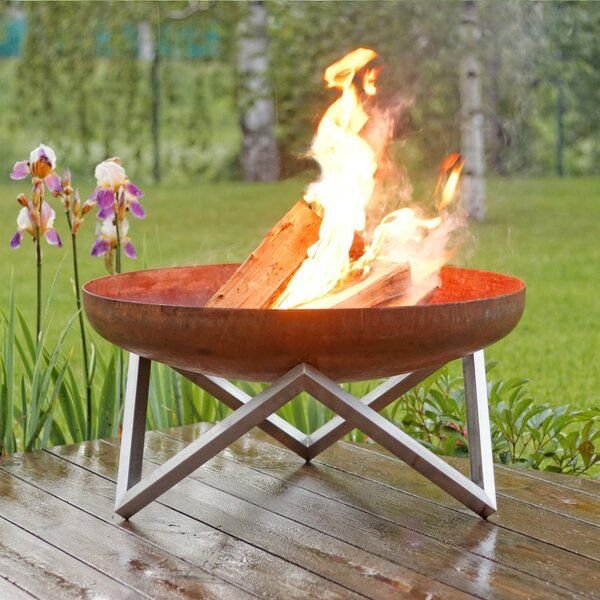 This is a rustic backyard model with a hint of the industrial. (We love those legs...)


12 Lussan Quadrilateral Steel Fire Pit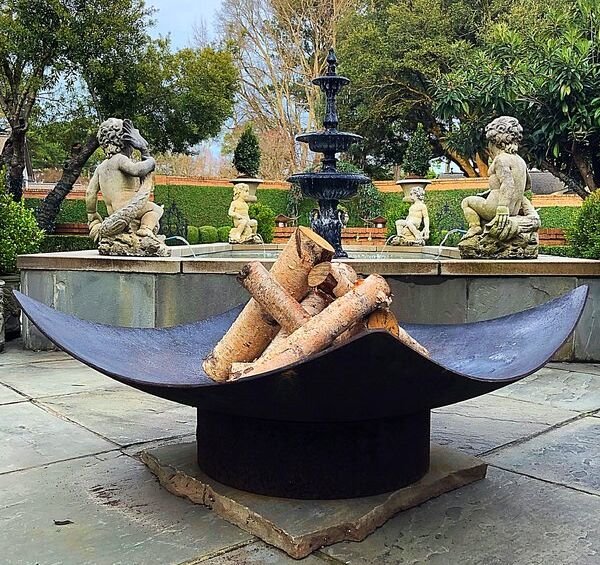 The perfect foil for topiaries and a fountain decorated with stone cherubim.


13 Scallop Steel Wood-Burning Fire Pit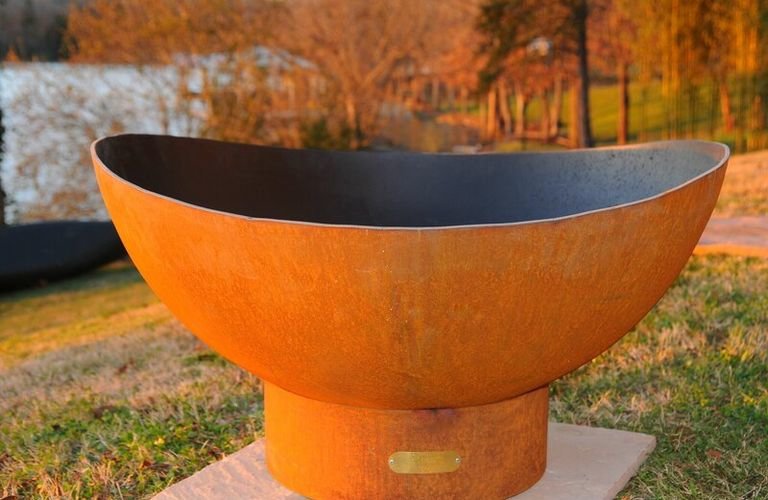 Sure, light a fire in it if you want, but if you told me this was in a private sculpture garden, I'd believe you.


14 Collegiate Series Steel Fire Pit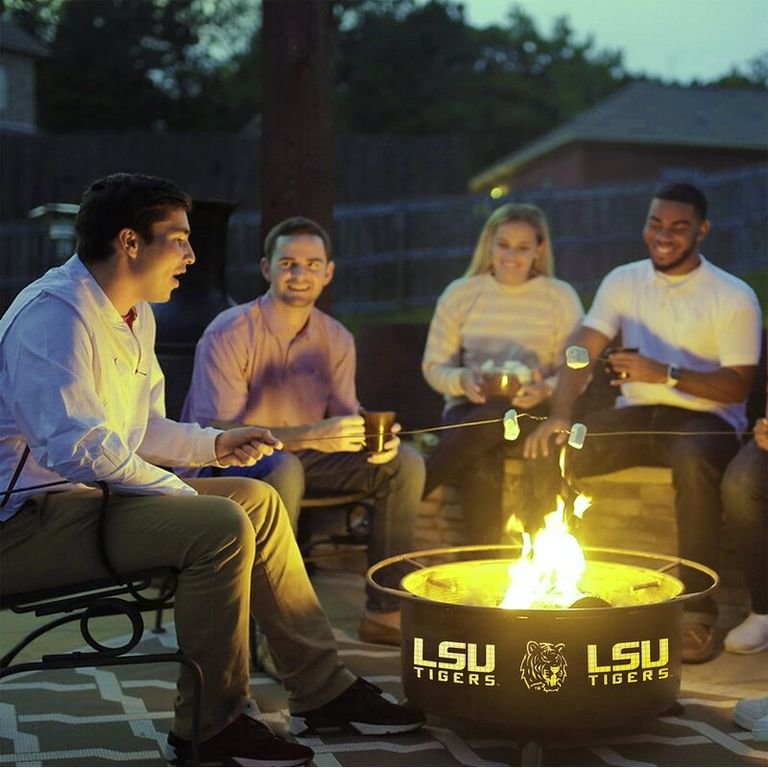 Marshmallows, school spirit, good times! Choose from among dozens of NCAA teams.


15 Artu Fire Pit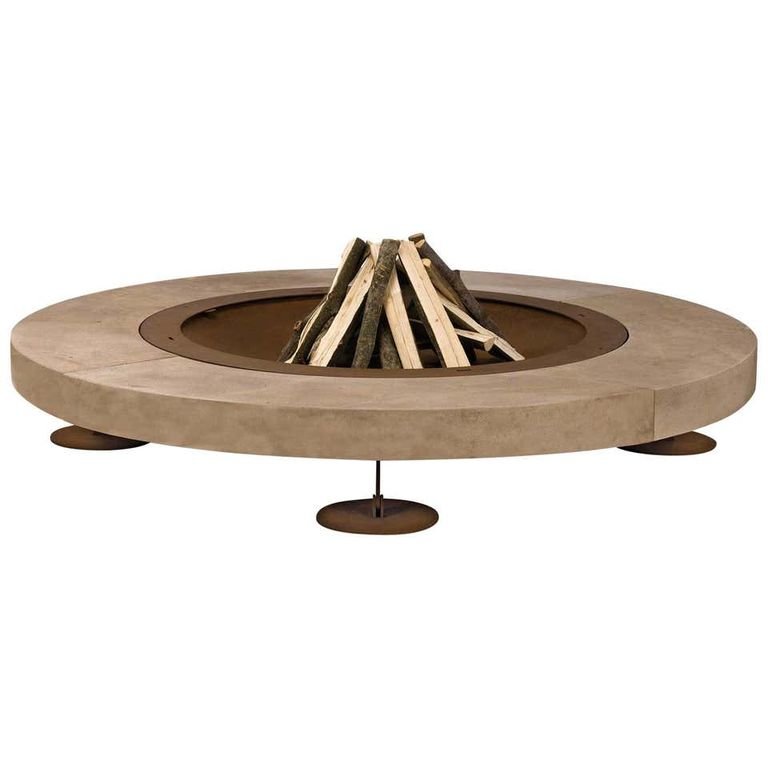 This fire pit is a true work of art-and truly a splurge.