Out of every space in a home, the laundry room tends to be overlooked. And if you're working with a limited amount of square footage, it's even more likely that dreaming up a visually appealing design for your laundry room isn't at the top of your to-do list. But don't fret. Opting for elements like bold colors, patterned wallpaper or flooring, and smart storage solutions can transform your laundry room into an eye-catching space you'll actually enjoy using. Want proof? Consider this collection of small laundry room ideas from top designers at Dering Hall.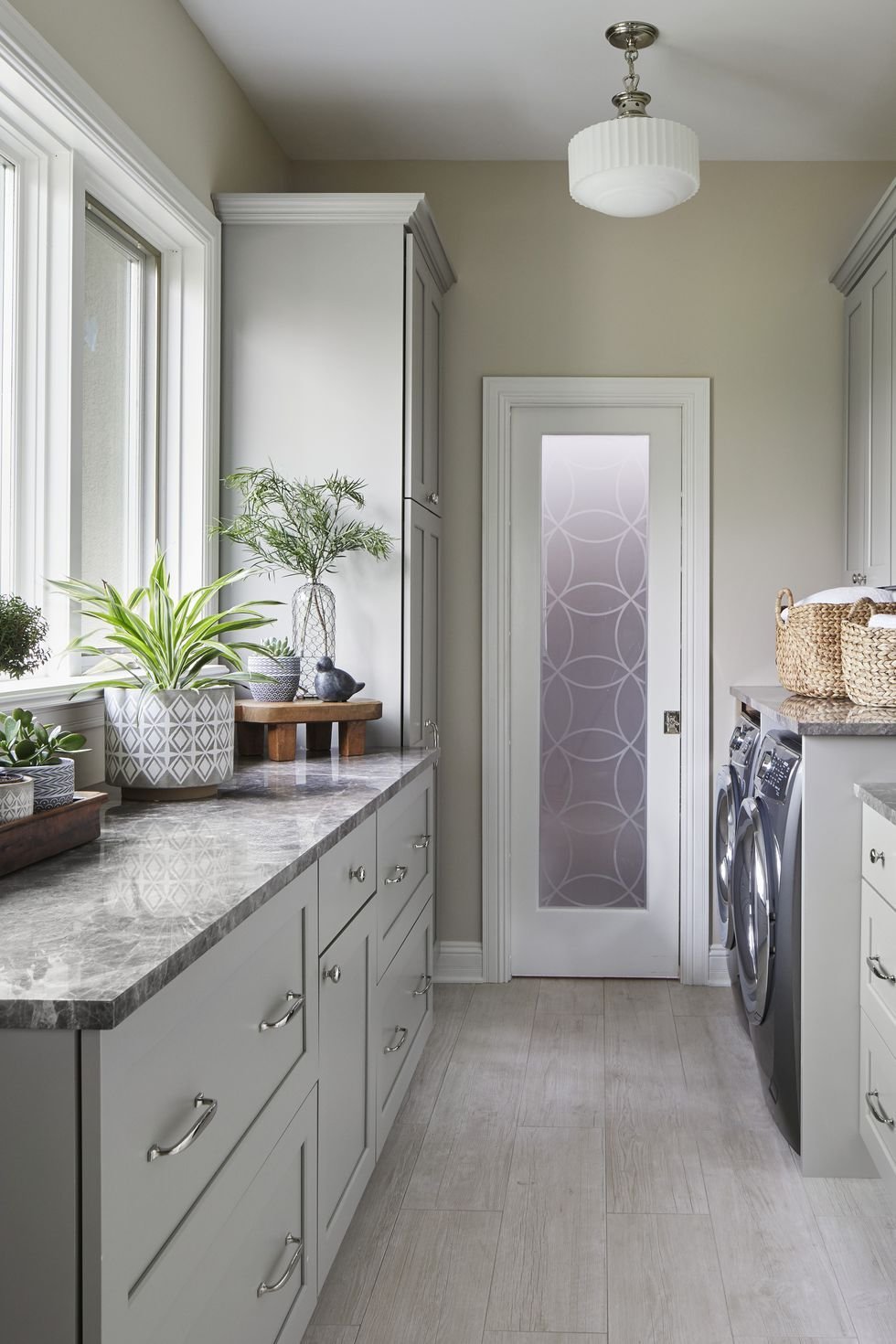 1 Natural Beauty

Accents, including greenery and woven baskets, play up this laundry room's natural vibe. Design by Studio Brunstrum.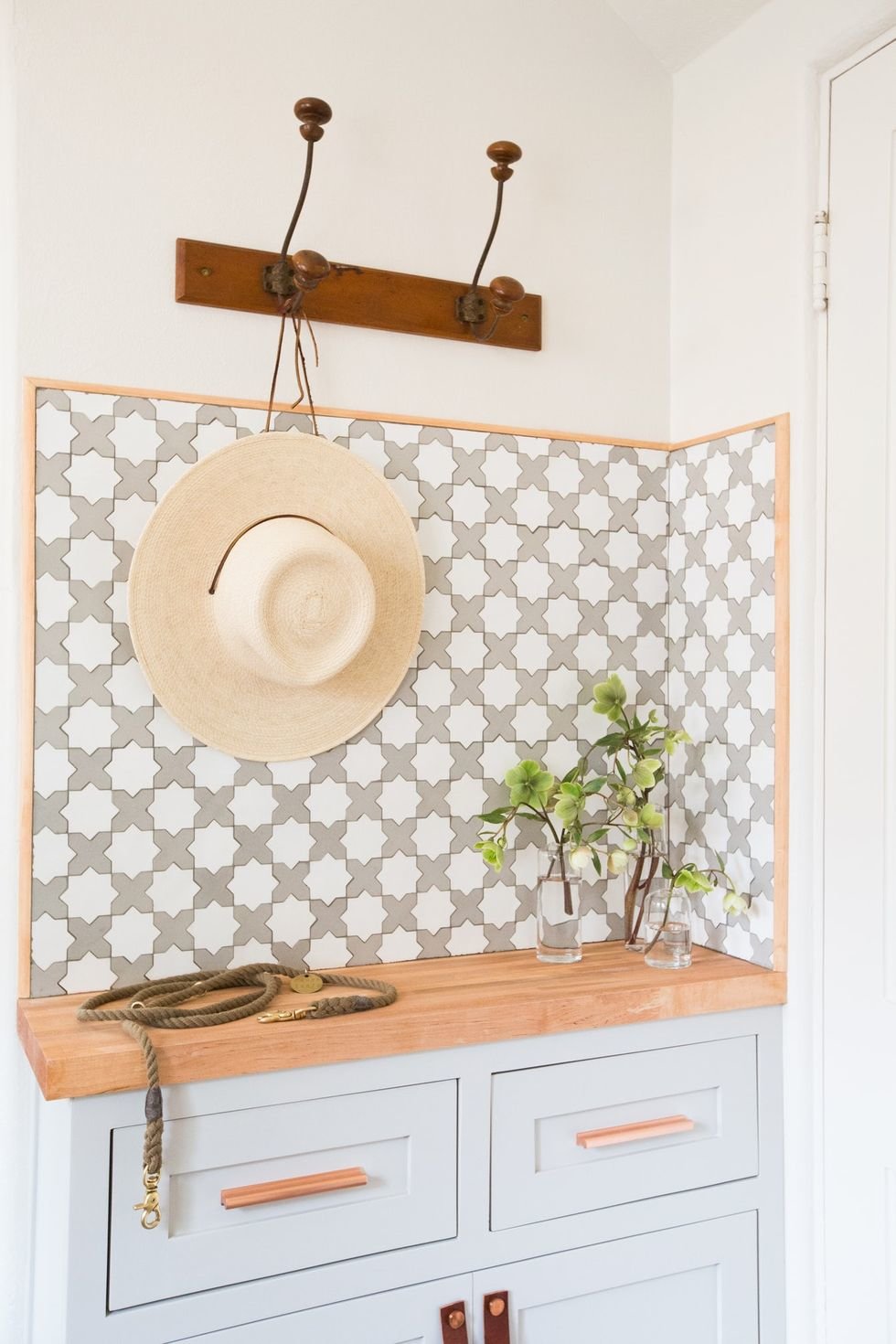 2 Rustic Interior

Incorporating a patterned accent wall is a brilliant way to make a small laundry room feel more open. Here, Stefani Stein Inc. chose a cement tile mosaic to cover a wall above a blue cabinet. An antique hat rack with copper hardware completes the look.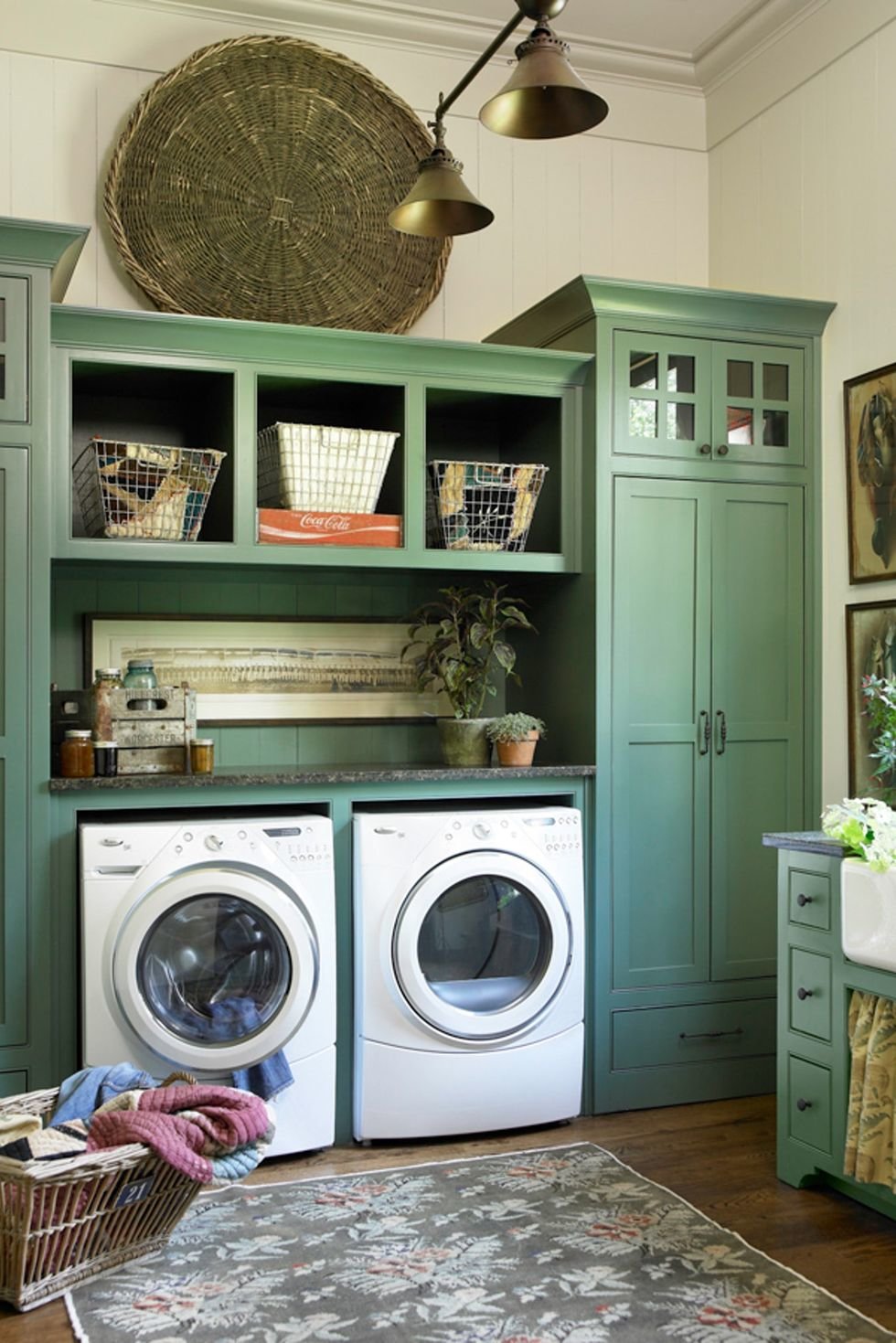 3 Bold Green

Green cabinetry serves as a focal point in a small laundry room by Historical Concepts.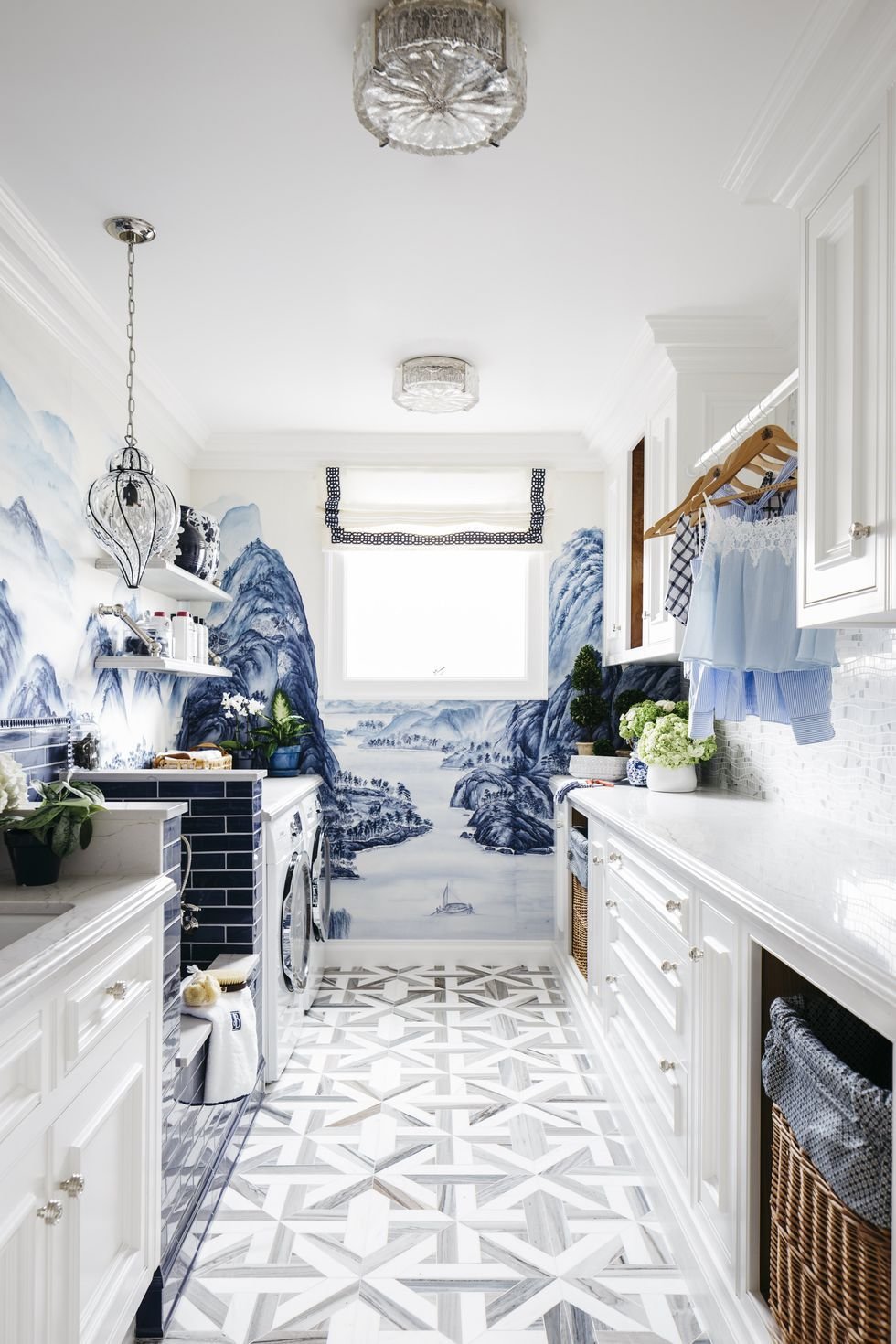 4 Vivid Blue

Dina Bandman Interiors offers a lesson in pattern play with her laundry room design scheme, featuring vibrant blue wall coverings and graphic gray floor tiles.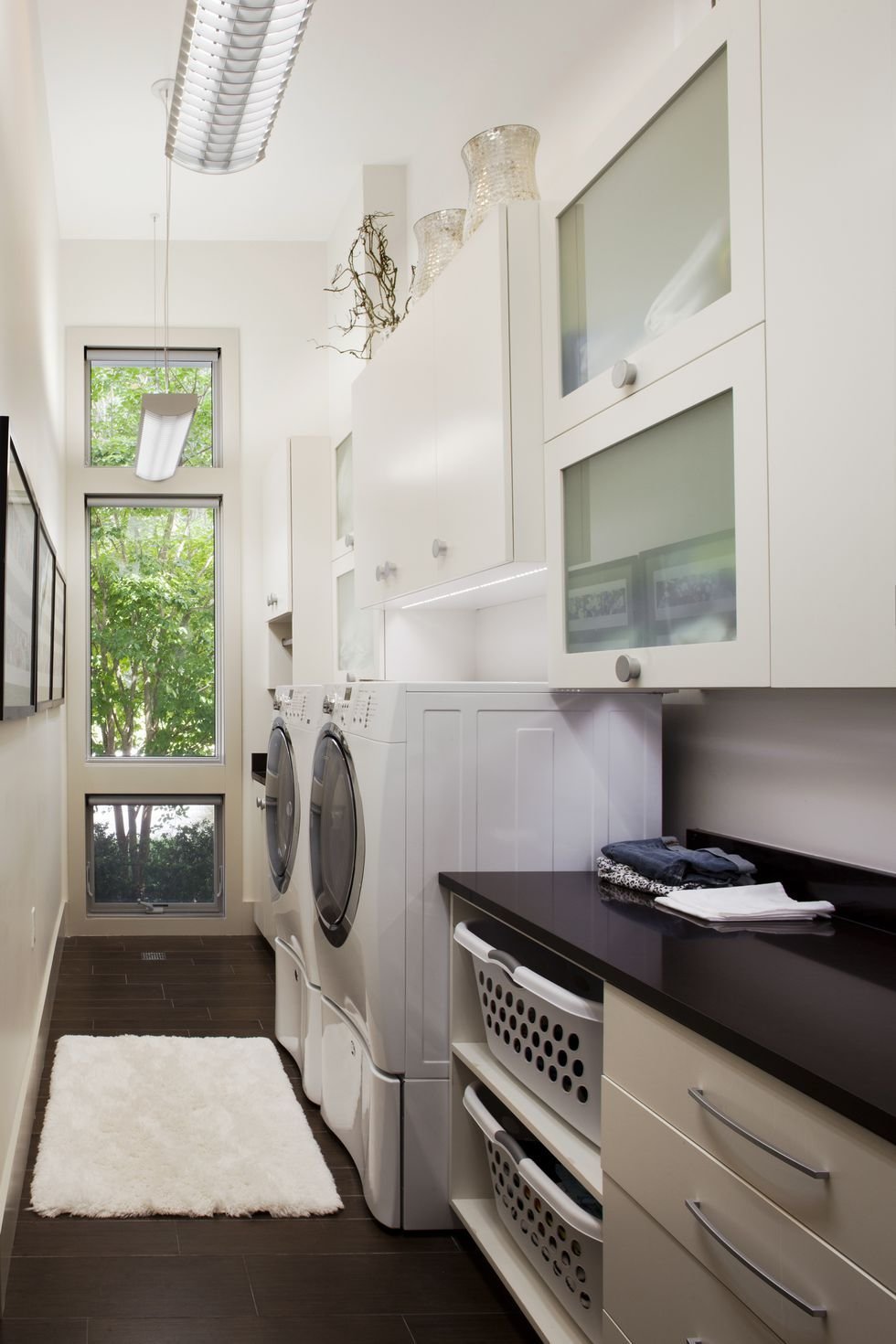 5 Classic & Contemporary

Designer Amanda Webster adhered to a classic and contemporary aesthetic for this narrow, light-filled laundry room.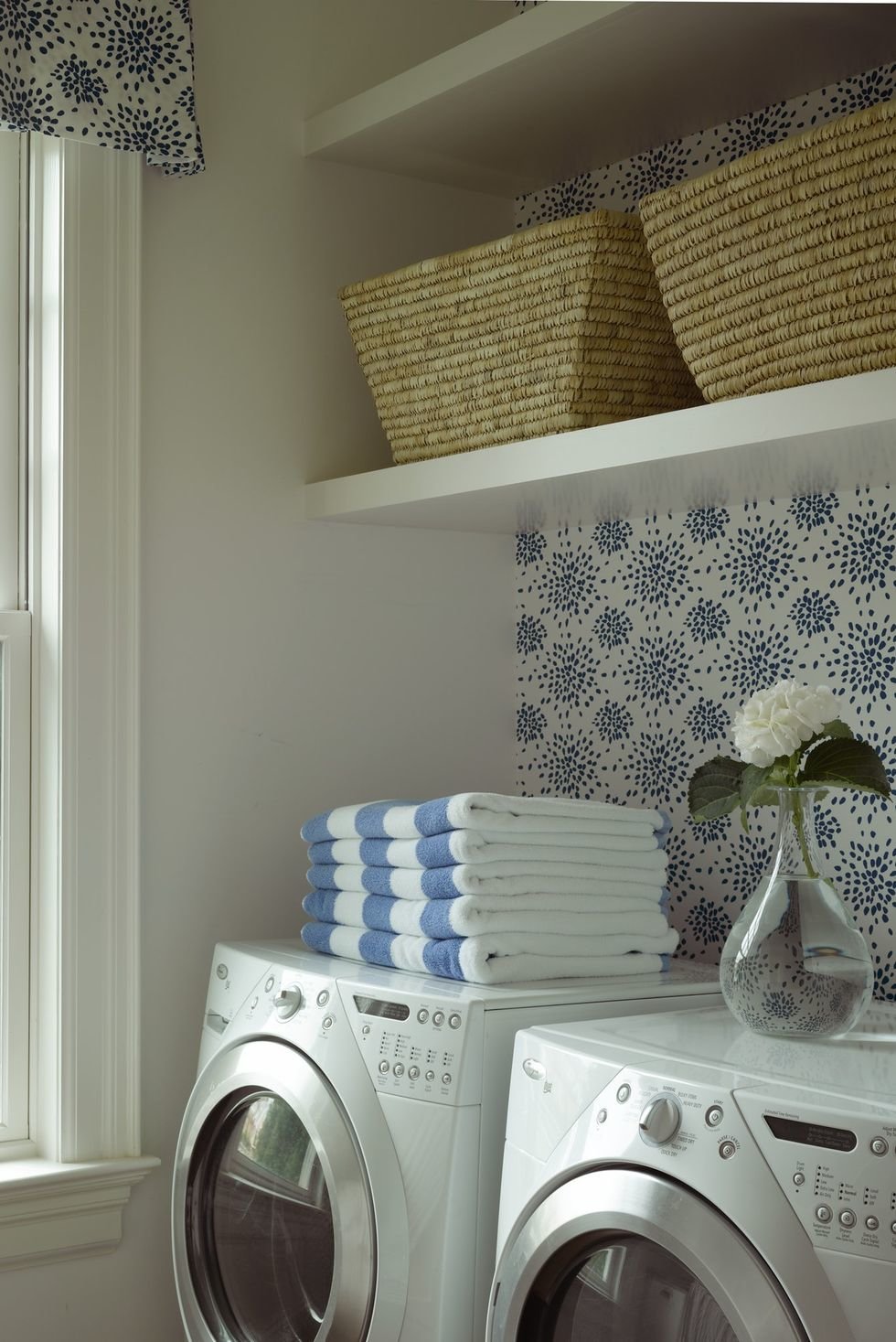 6 Beach Vibes

For a beach house, Studio Riga used patterned wallpaper to add interest to a compact laundry room with simple white shelving.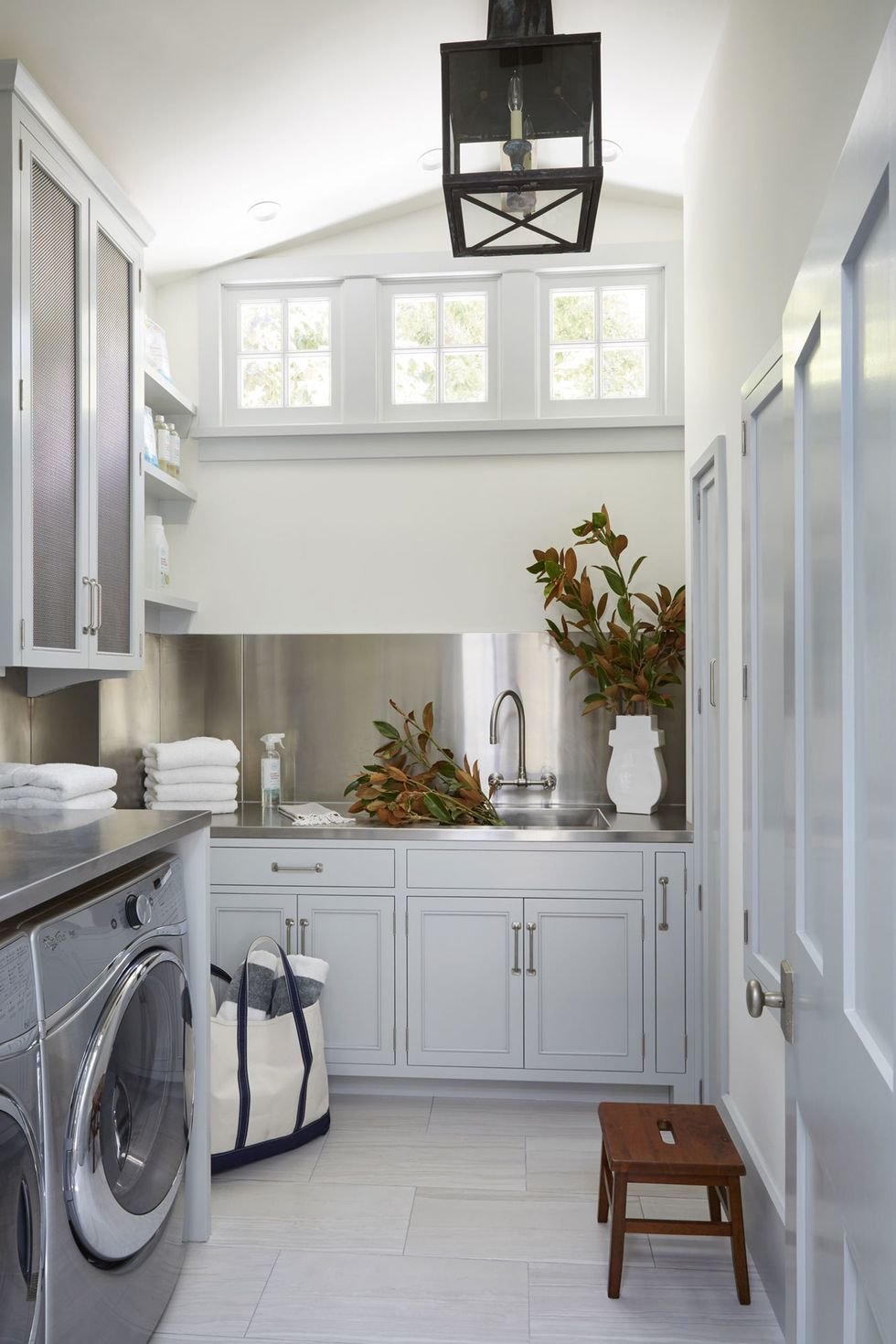 7 Ranch House

Soft grays unite with bright white in this ranch house design by Tim Barber Ltd.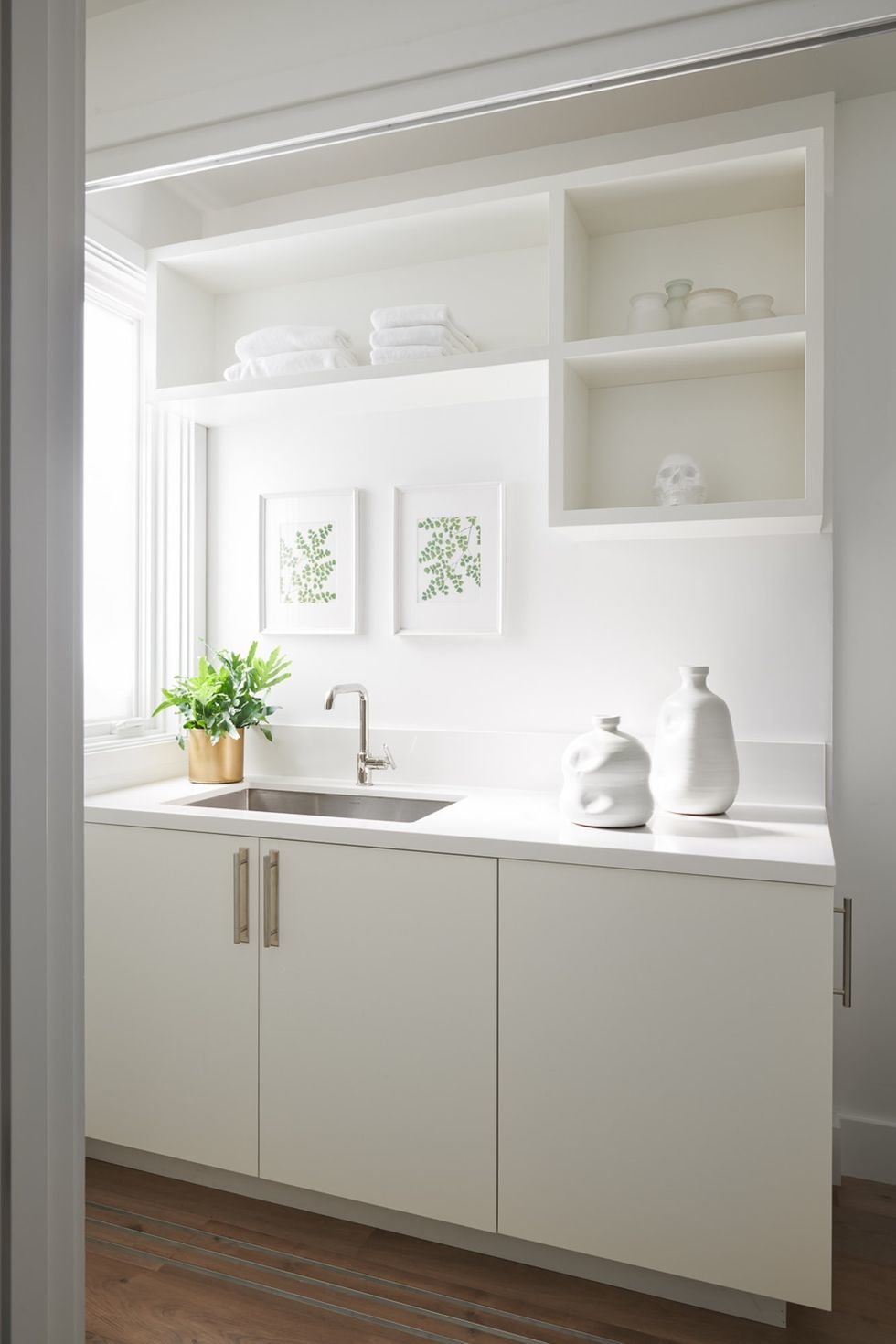 8 White and Modern

Holly A. Kopman Interior Design made the most of a small laundry room by settling for a crisp, all-white palette and built-in storage.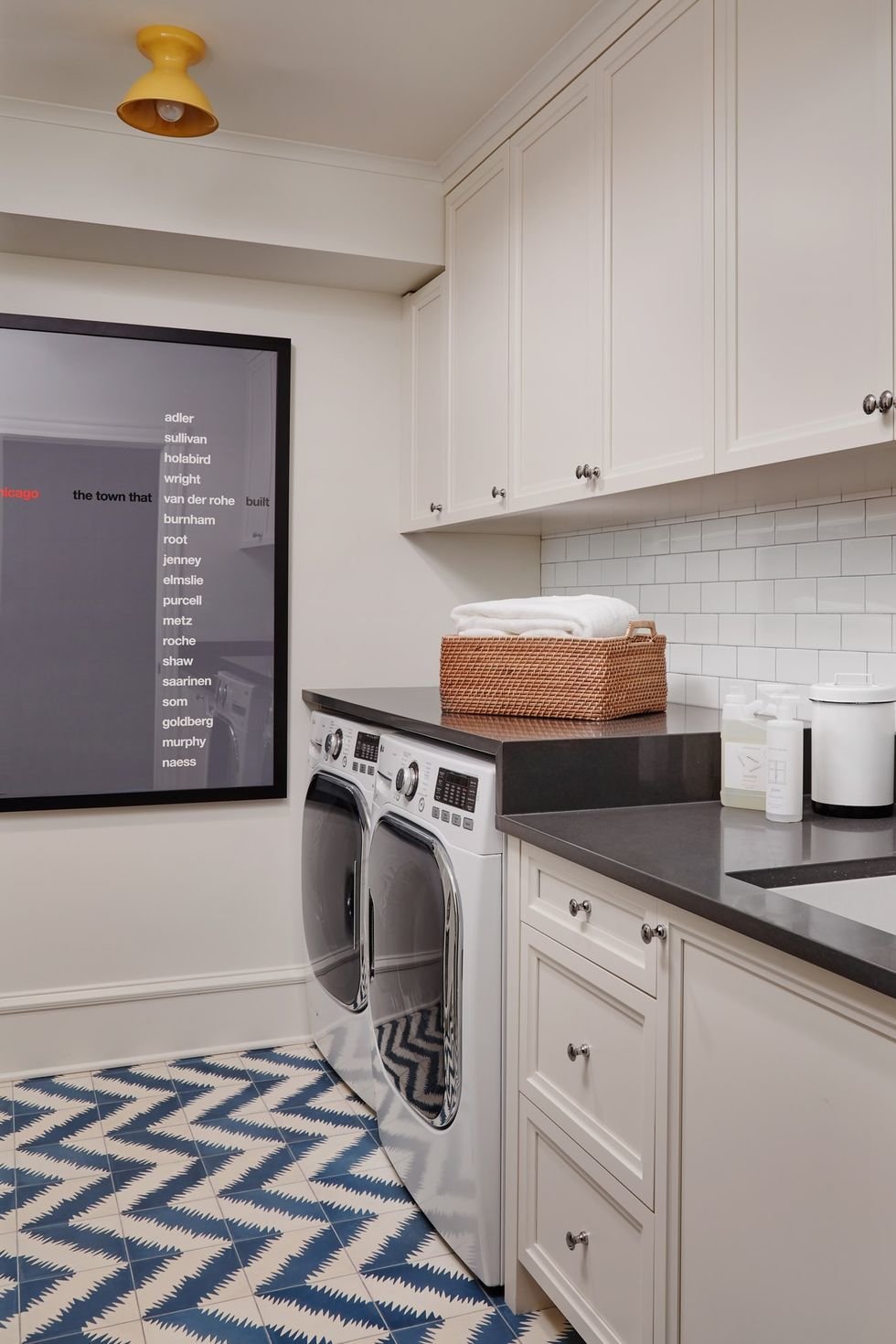 9 Pop of Pattern

Unexpected chevron flooring steals the show in this laundry room by 2to5 Design.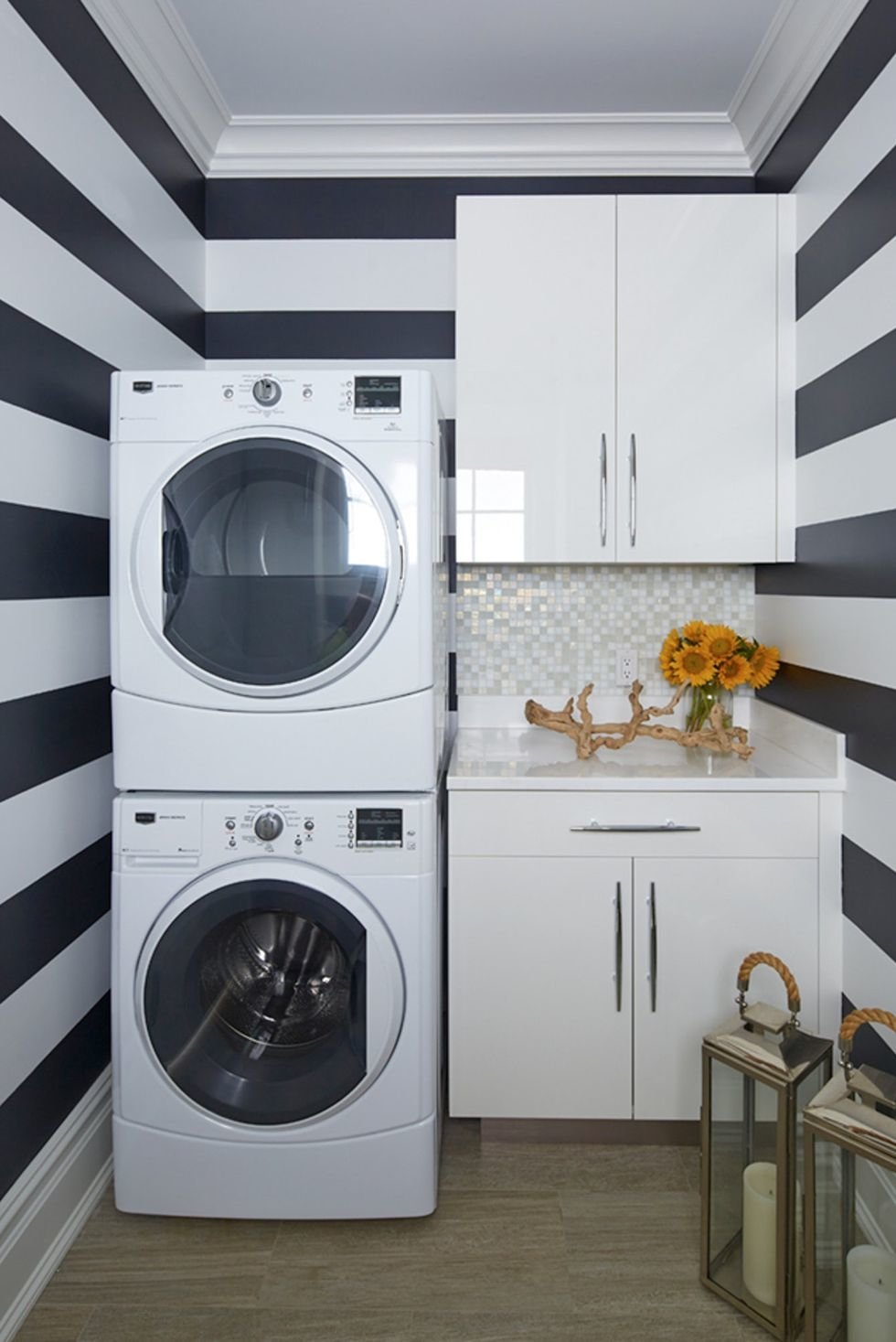 10 Bold Stripes

Lynne Scalo Design chose timeless black and white stripes to enhance a small laundry room.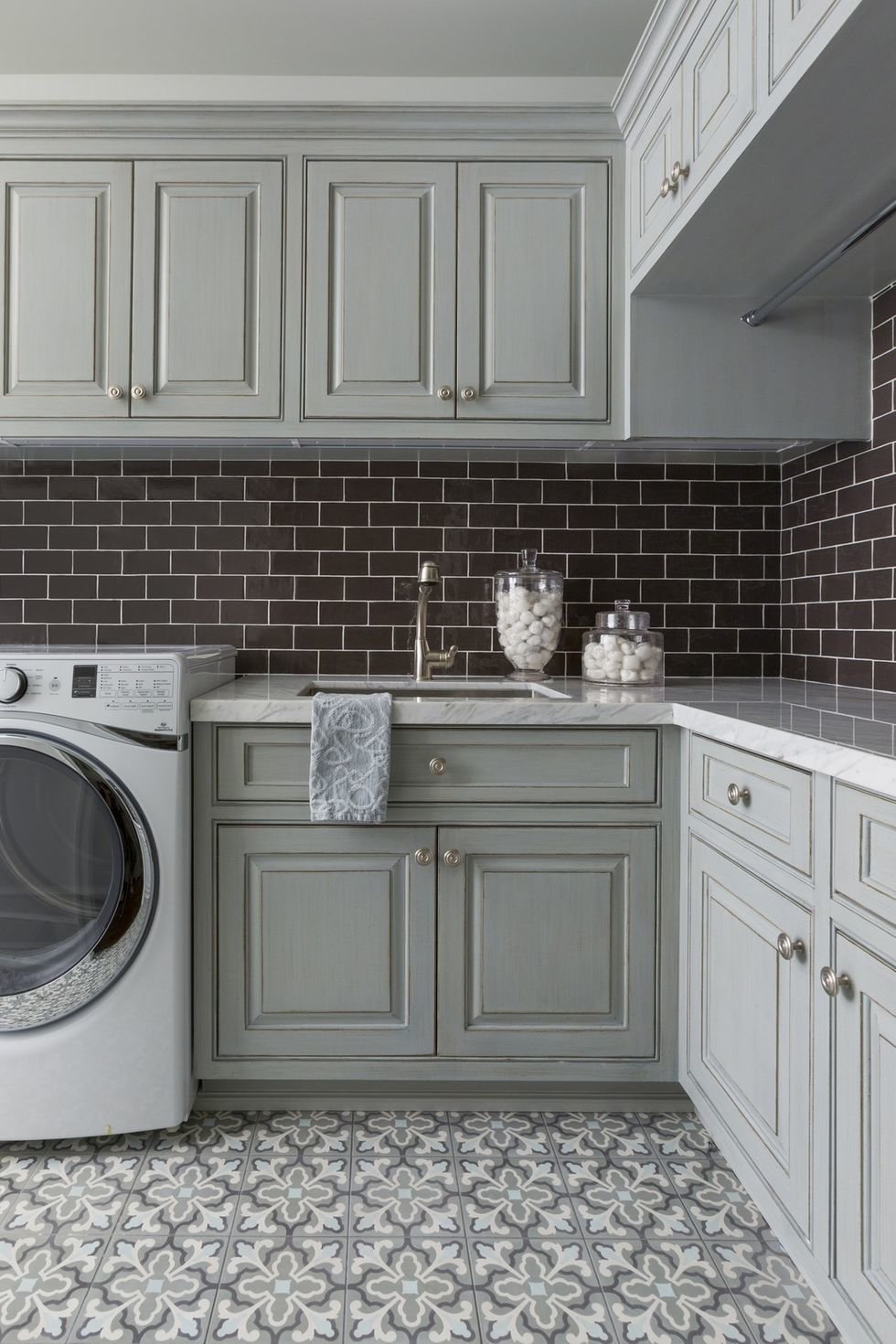 11 Blue & Gray Palette

An inviting palette of blue and gray makes for an inspiring laundry room design, crafted by Lucas Eilers Design Associates.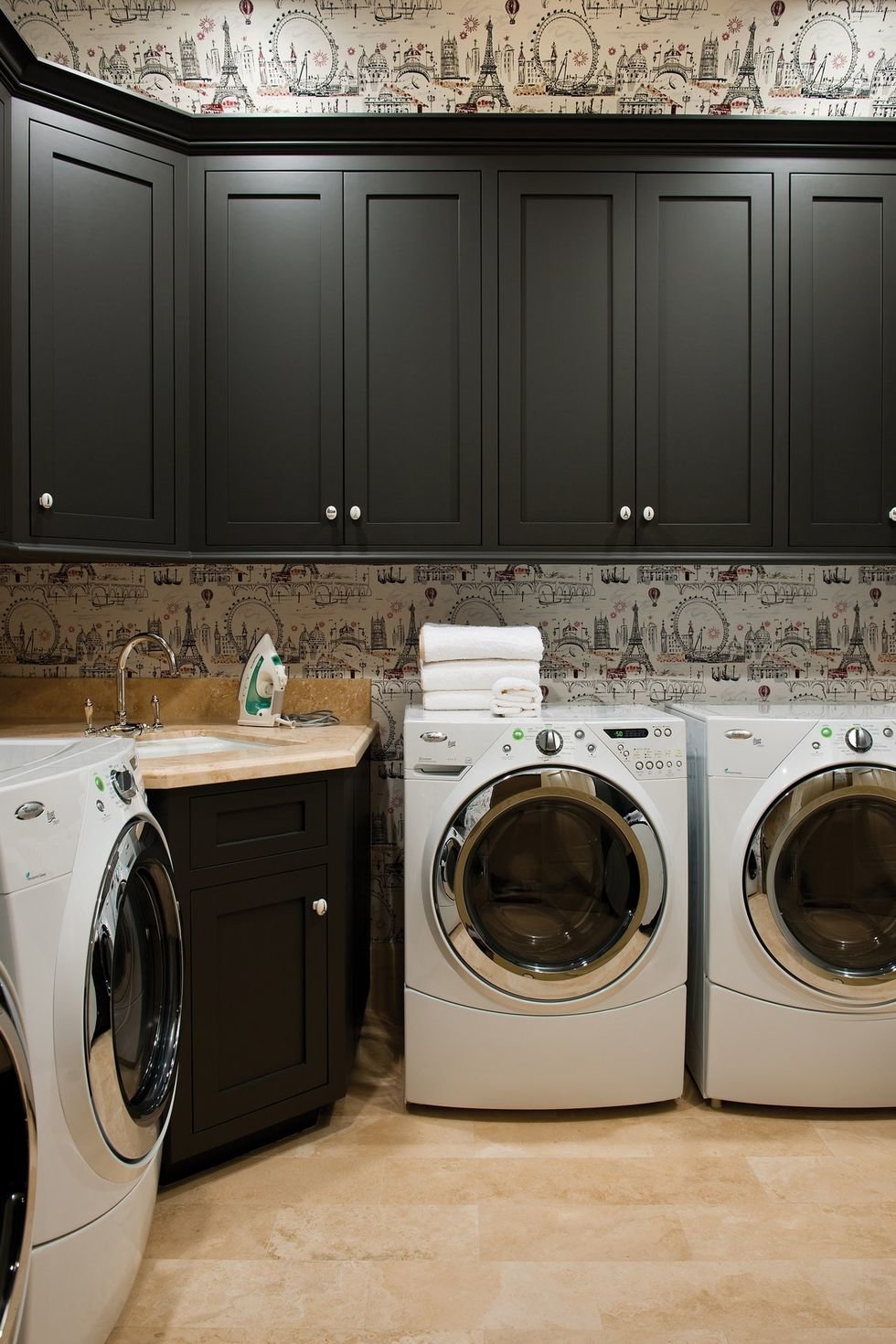 12 French-Inspired Accent

A dose of Paris-by way of wallpaper showcasing an Eiffel Tower motif-is the highlight of this black and white laundry room by Betty Lou Phillips.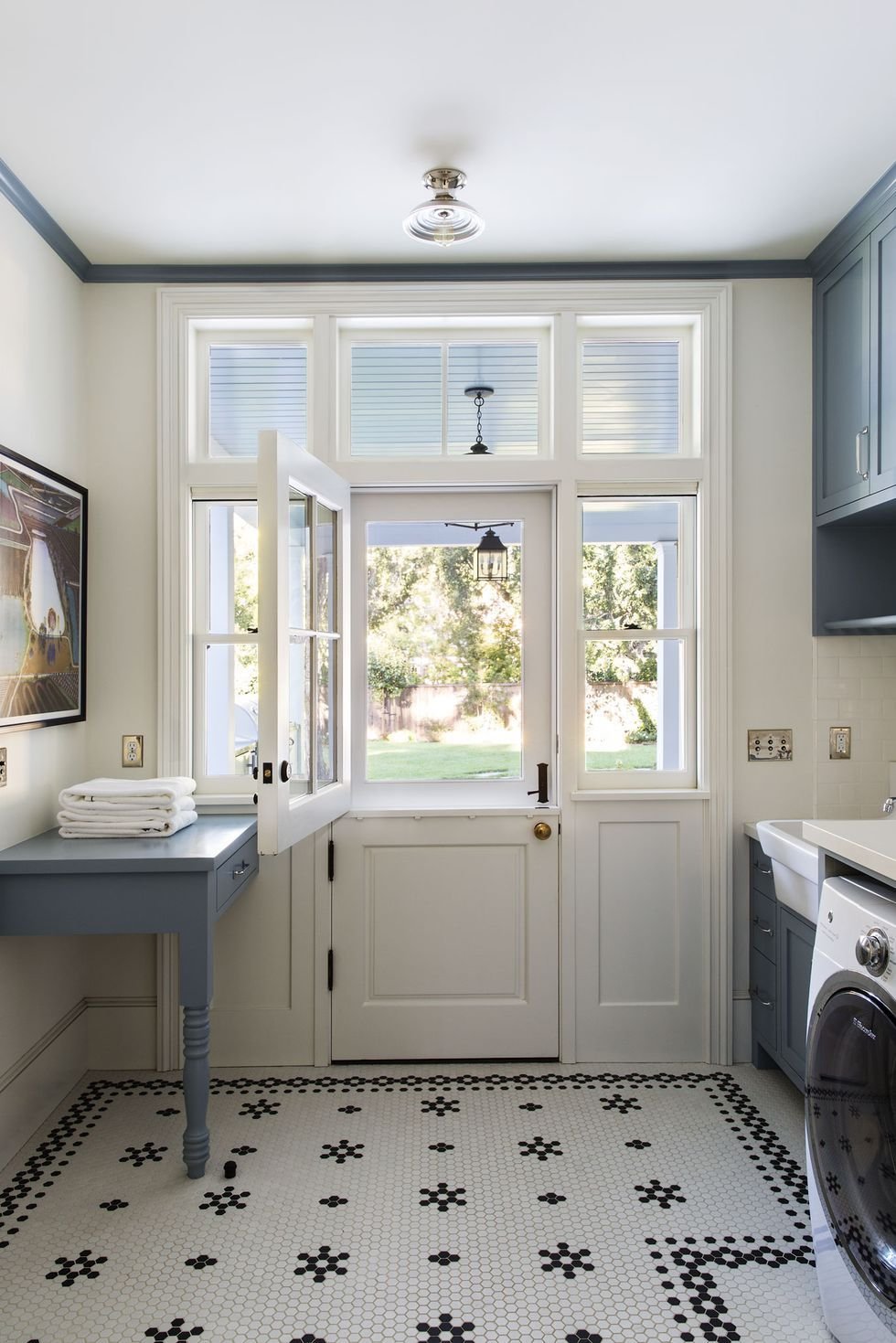 13 Farmhouse Style

Tim Barber created an airy laundry room for a Tennessee-style farmhouse.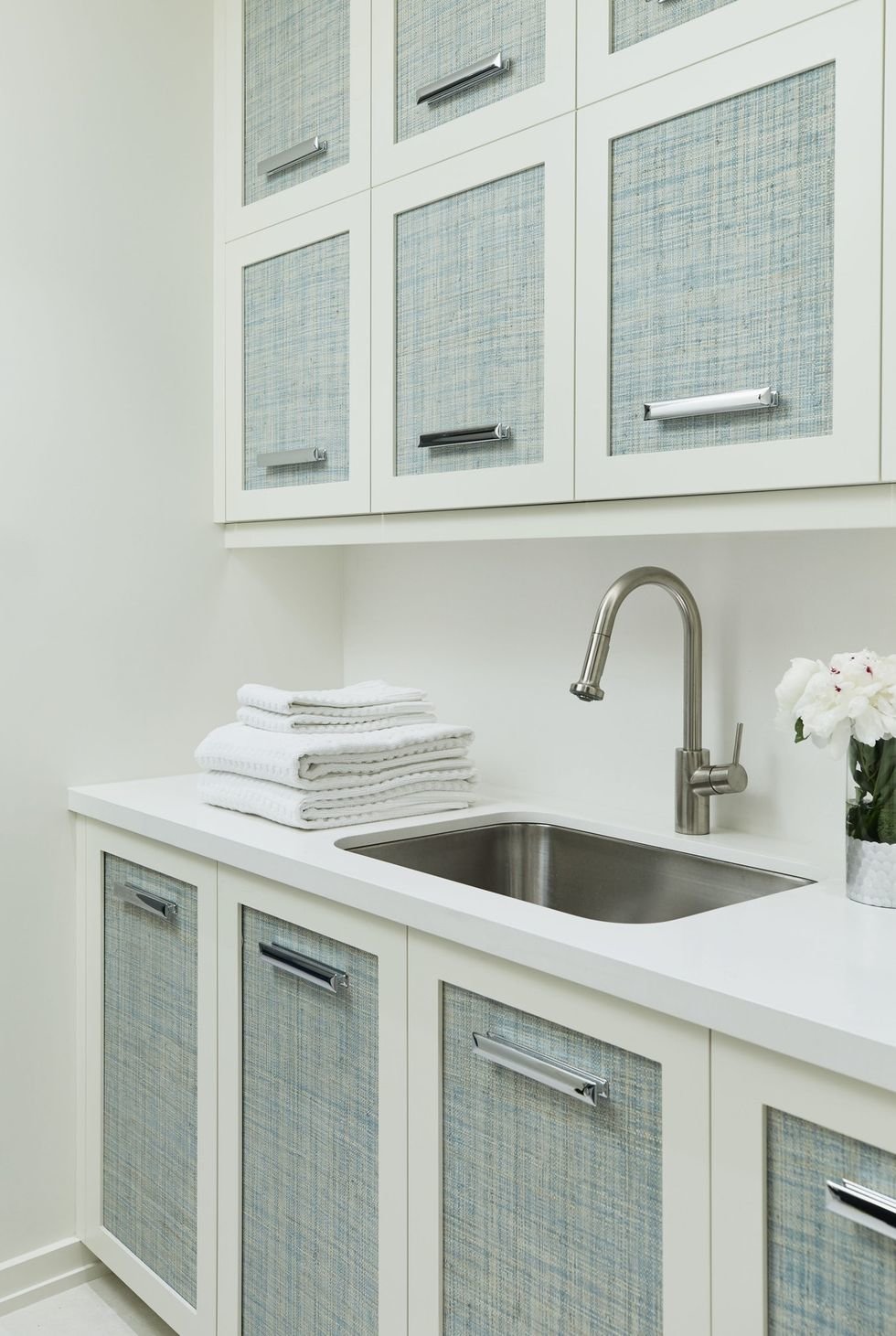 14 Dose of Texture

Blue textured panels elevate white cabinetry in a laundry room by Douglas Design Studio.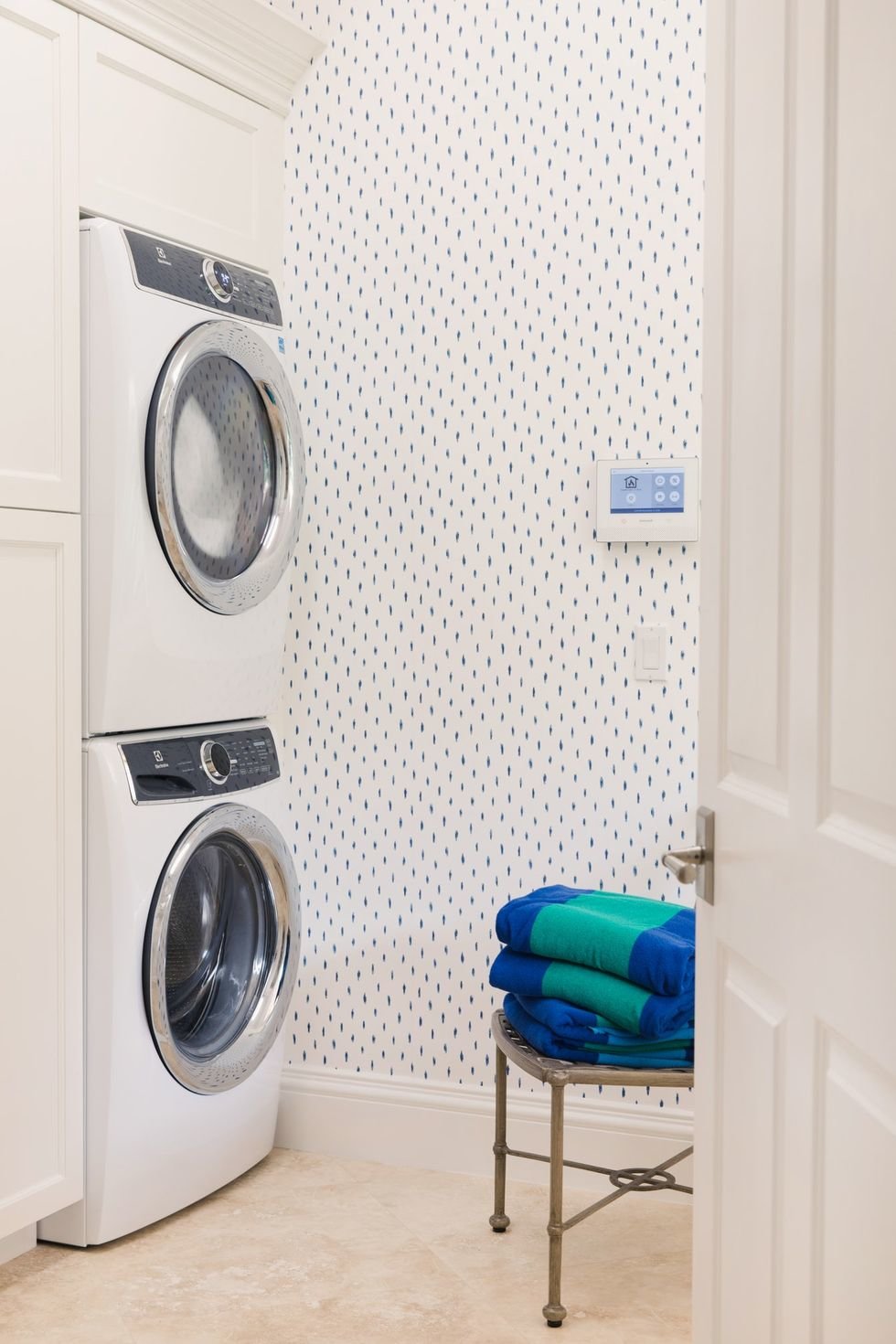 15 Blue and White

An accent wall adds a special touch to this West Palm Beach laundry area by LSM Interior Design.