Consider Your Coffee Table

Create a cohesive look in your living room by echoing colors or finishes from the room's centerpiece, the coffee table, throughout other accessories. For example, the metallic sheen of this gold coffee table repeats on ornamental candle holders gathered in a neutral serving tray. Not sure where to begin with your coffee table update? Favorite books, fresh flowers, and treasured travel mementos all make fashionable contenders.


Contain Clutter

A little storage can go a long way in creating an updated living room. In this color-coordinated room, two bookcases are filled with office supplies, documents, magazines, and more, though guests of this home would never know thanks to clever clutter-busting tips. Use spare oversized glass containers to corral office supplies or small toys. Large baskets or boxes conceal papers and magazines in style. Stack them on a bookshelf for easy access that saves on floor space.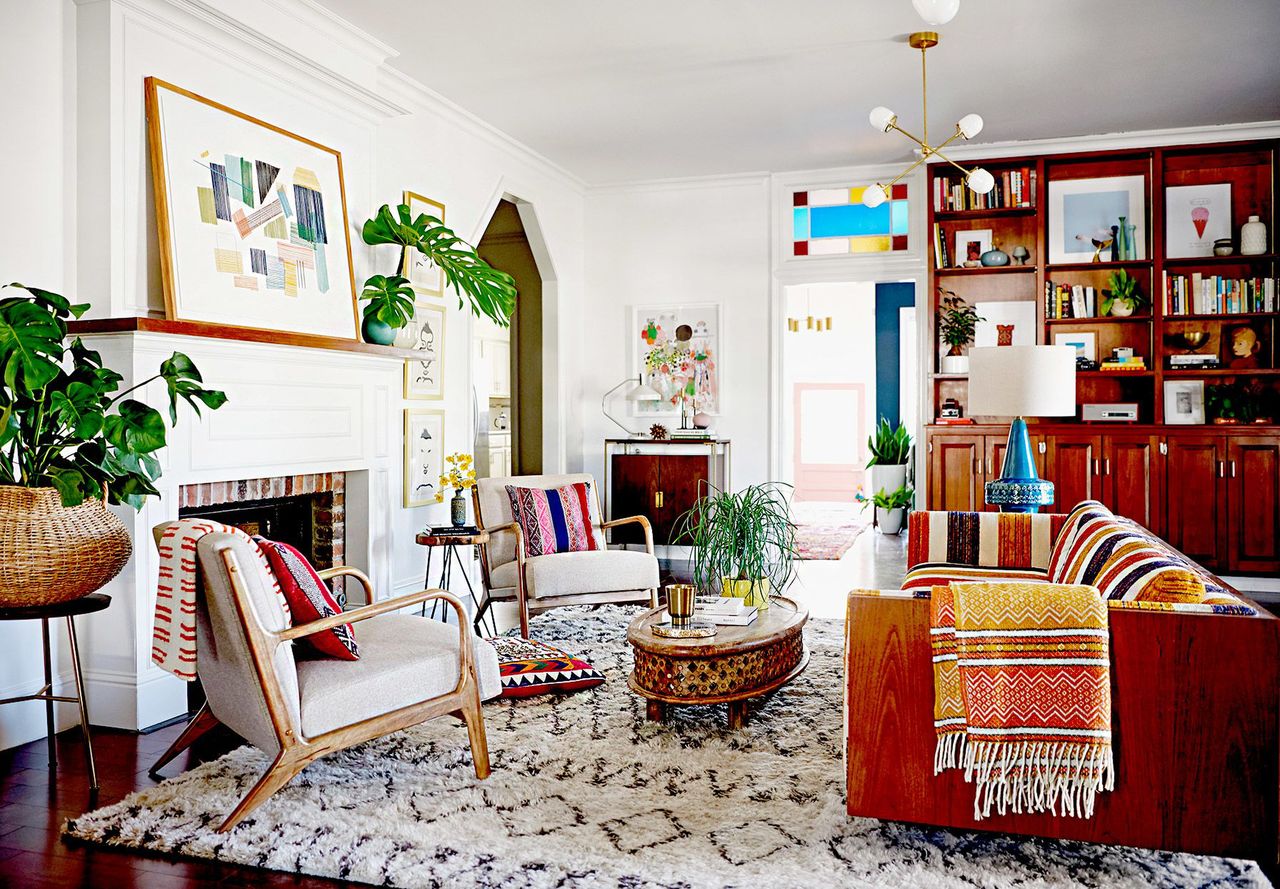 Rearrange Furniture

On a tight budget? The best living room ideas don't have you reaching for your wallet. Instead of heading to the store, rethink your living room furniture arrangement. Start by breaking the norms. Pull your sofa away from the wall or bring your wicker patio furniture inside. Whether you have an open floor plan, tend to gather around a TV, or prefer cozy conversation, a new arrangement can inspire and revitalize a room.