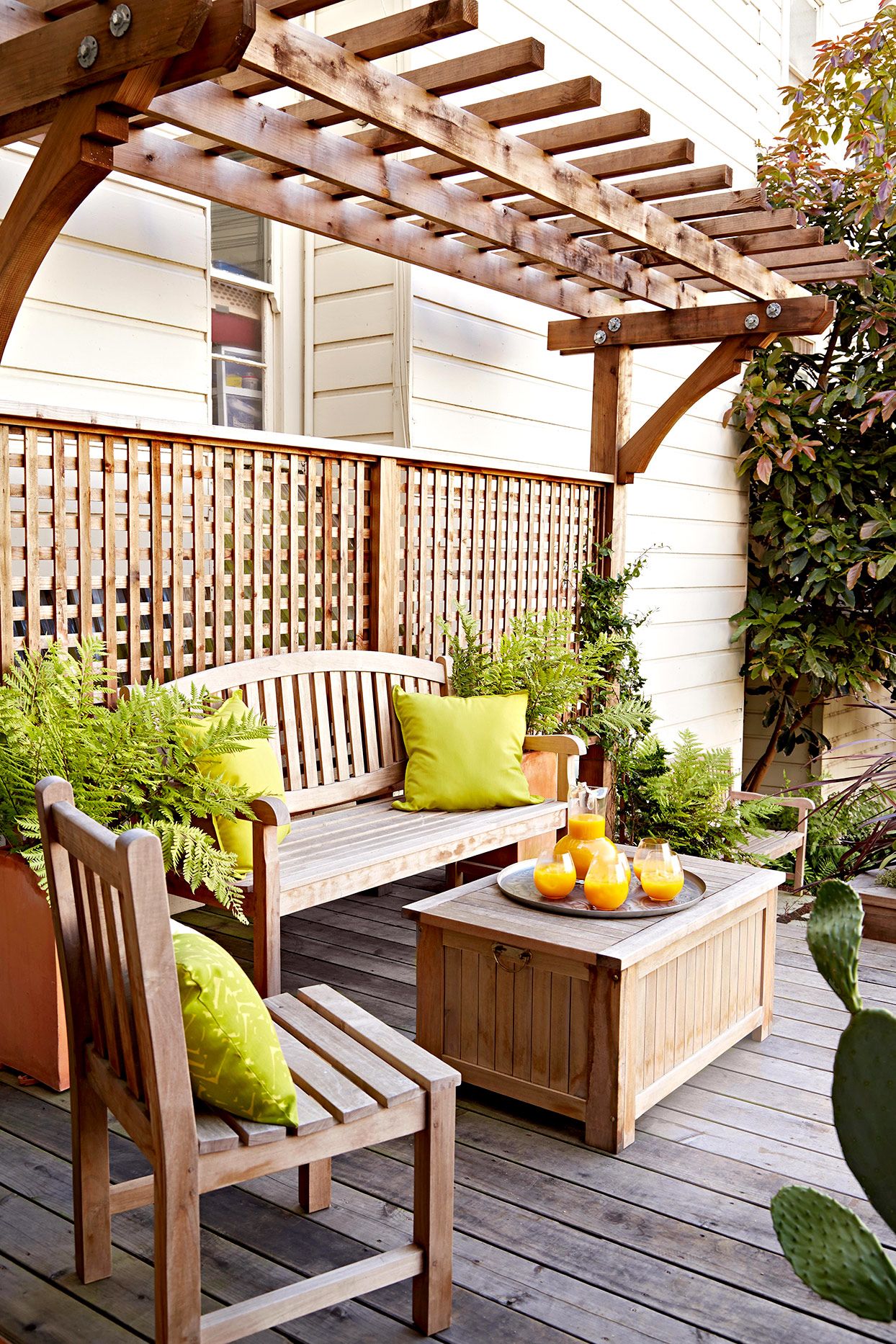 How to Decorate a Small Deck

When decorating a deck where space is limited, first think through how you want the space to function. You might not have enough room for both dining and conversation areas, for example, so consider your priorities carefully. Then select space-efficient furniture and accessories that boost comfort and facilitate your desired activities.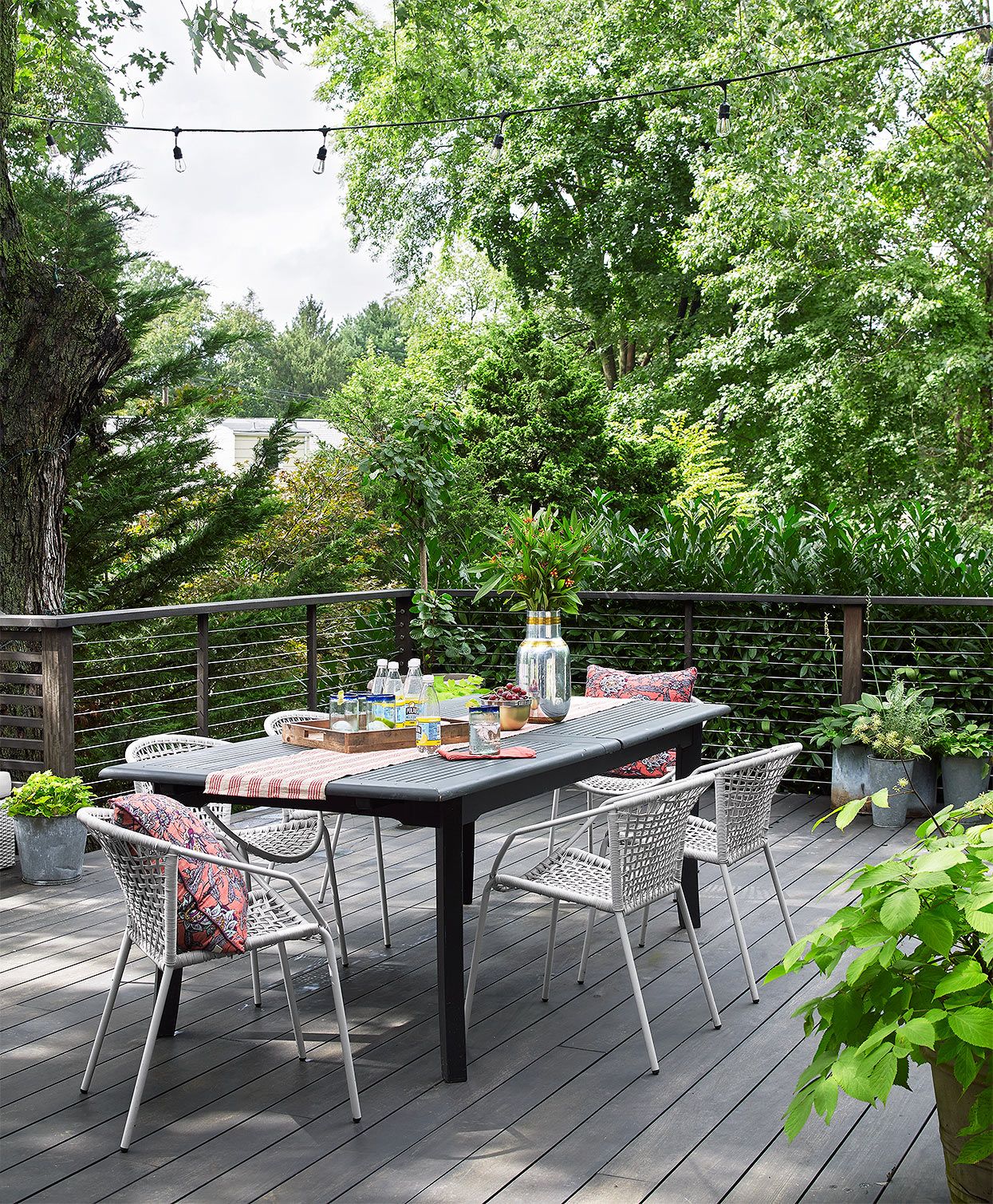 Plan for Entertainment

If you like to host outdoor gatherings, devote your small deck to a dining table and chairs. Consider choosing furniture that can easily transition from one setting into another. A dining table, for example, can moonlight as a buffet during outdoor get-togethers. Lightweight chairs with narrow legs take up minimal space around the table and can easily be shifted to different spots of the deck when needed.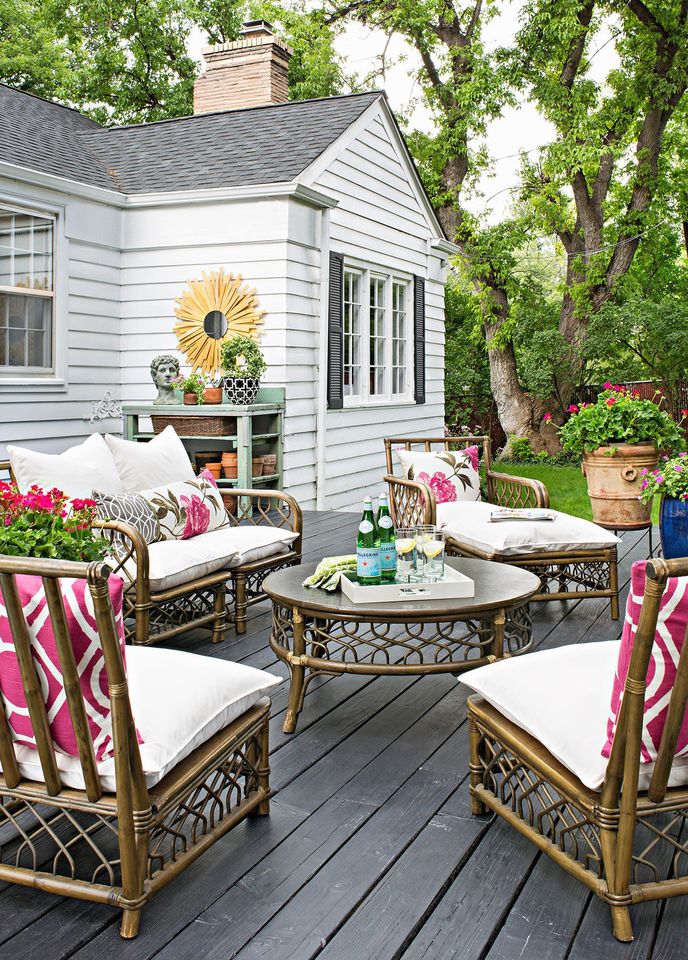 Carve Out Small Deck Entertaining Space

Dedicate your small deck to entertaining friends and family by arranging small deck furniture in casual grouping with a petite coffee table in the middle. Ensure there's plenty of room to navigate around the sides and enter the conversation area. To lighten the visual weight, look for patio furniture with open woven designs or armless silhouettes.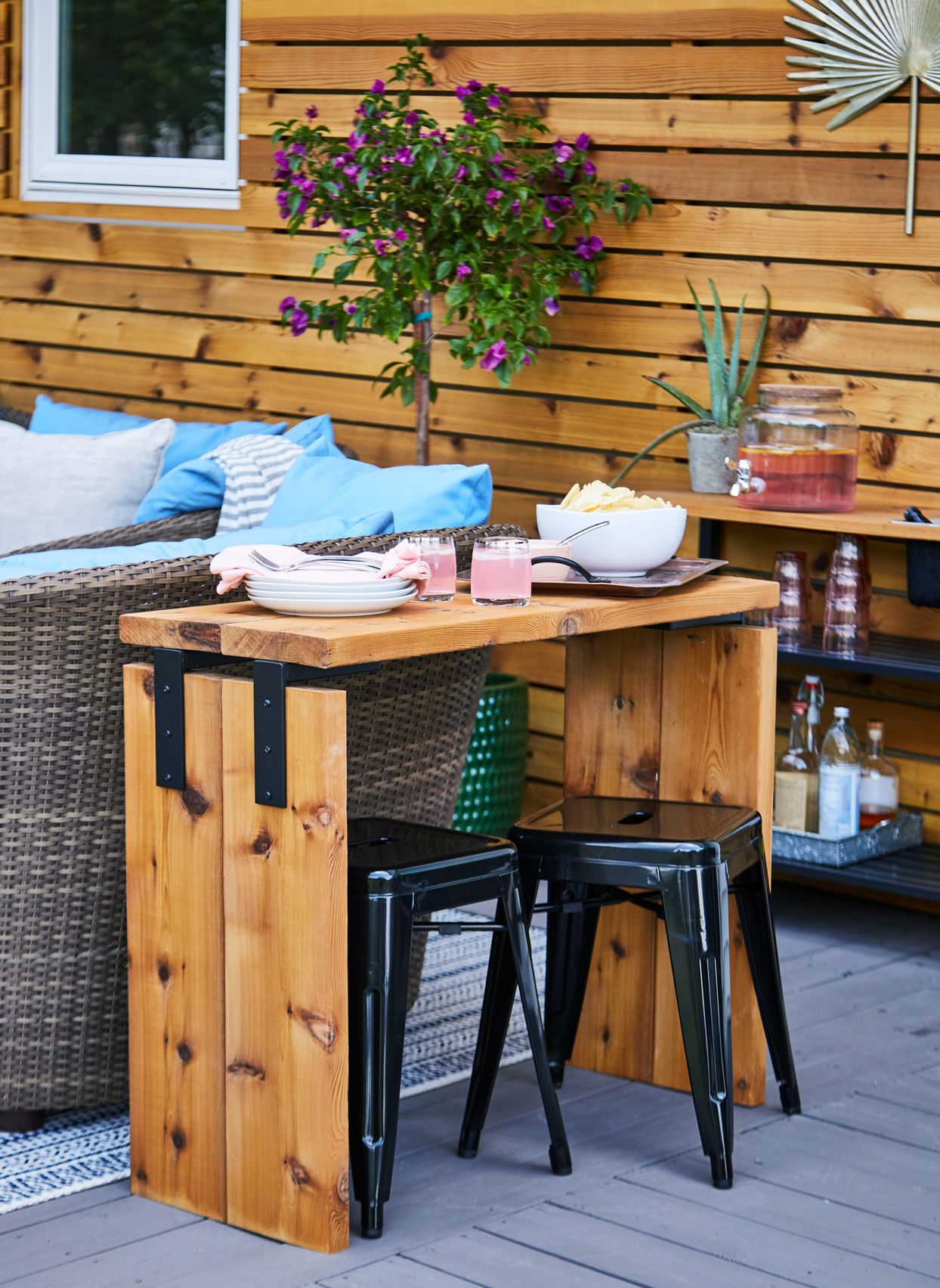 Use Multi-Use Small Deck Furniture

Decorate your small deck with outdoor furniture that pulls double duty. This wood console, for example, provides a handy serving spot for snacks and refreshments. Two stools tuck neatly underneath, ready to offer seating when the piece transitions into an outdoor dining table.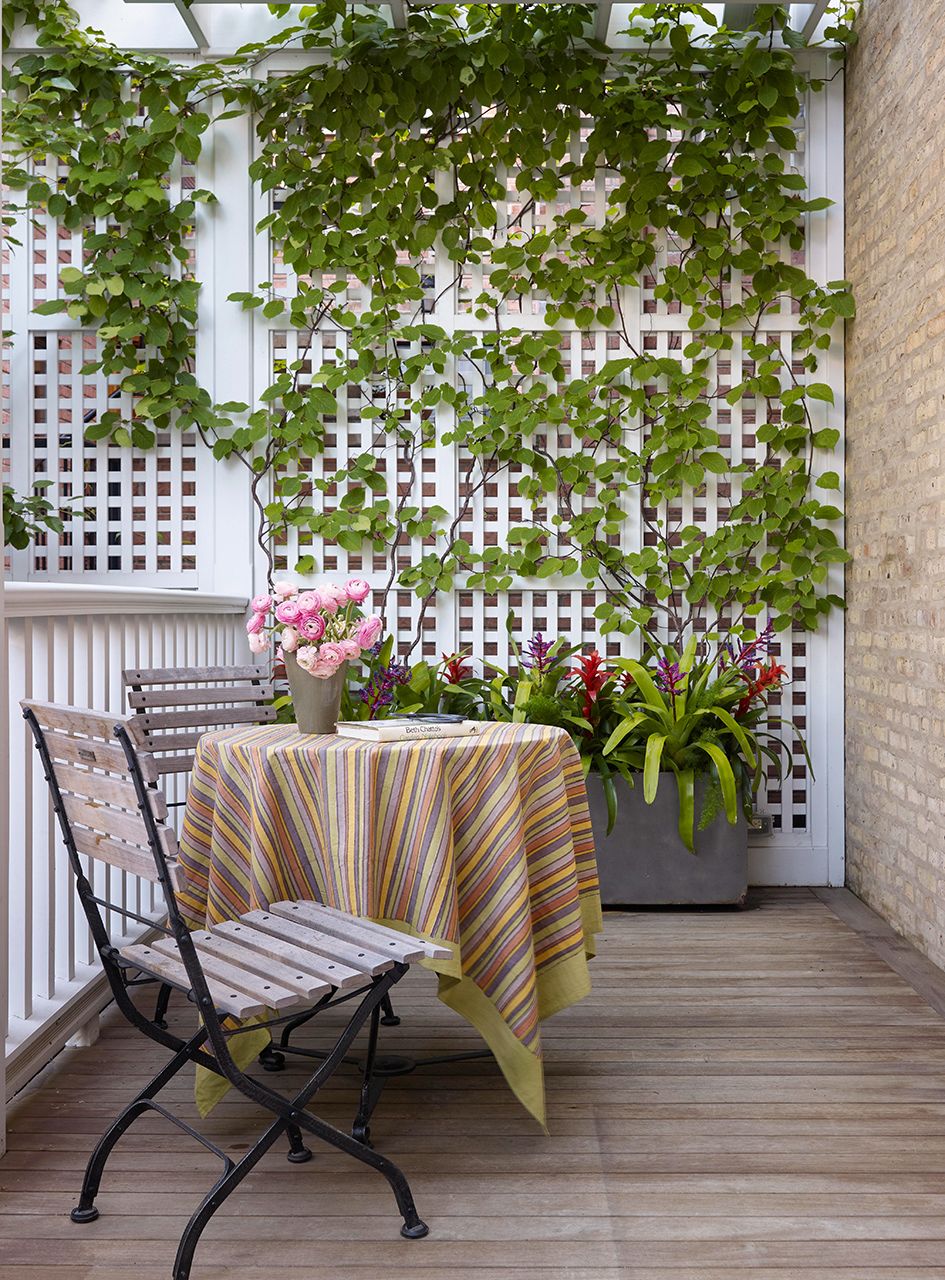 Add Privacy to a Small Deck

Give your small deck a sense of privacy to foster a cozy, intimate feeling. Lattice panels create boundaries around your outdoor space and block neighboring views. Train climbing vines up the screen for a lush effect.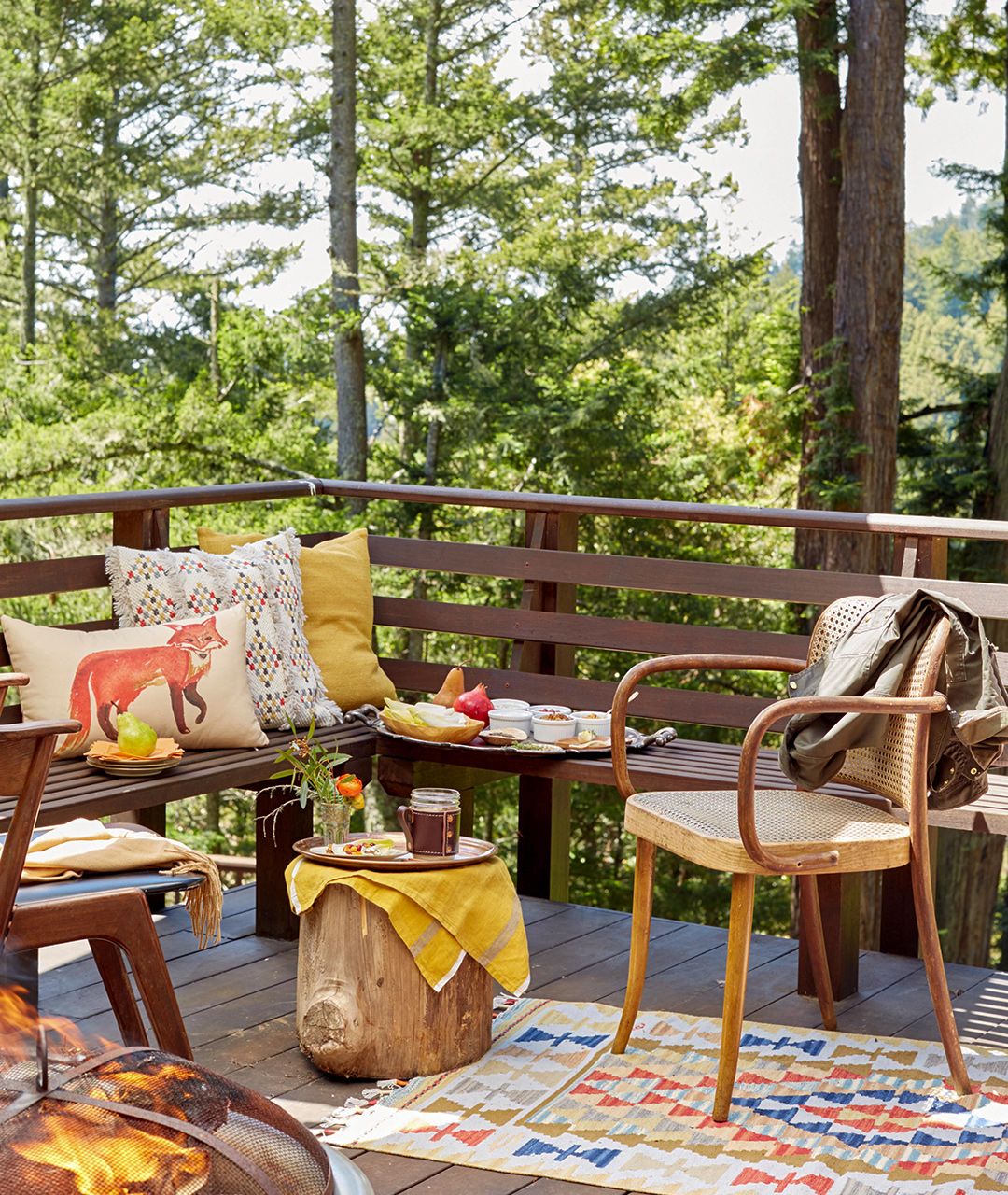 Incorporate Built-In Seating

Maximize space on a small deck by incorporating seating around the perimeter. Here, a bench built into the deck railing takes up much less room than an outdoor sofa or sectional but offers a similarly sized seating area. This also frees up floor space at the center and creates more standing room.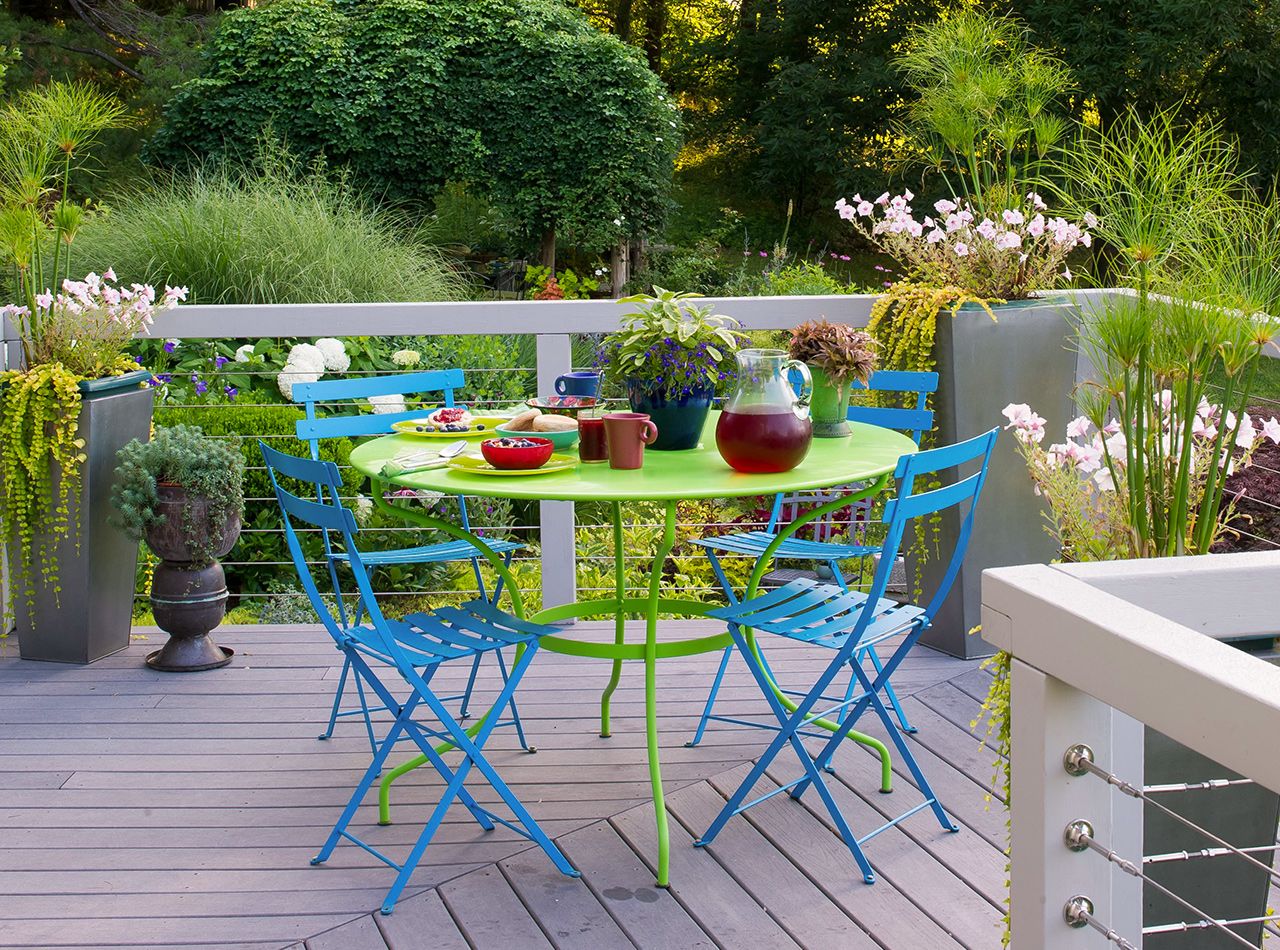 Splash Color on Small Deck Decor

Use color to liven up a small deck with big personality. Consider updating outdoor furniture with paint for a colorful statement. This small bistro table and chairs received coats of bright green and turquoise paint to create a cheerful outdoor dining area.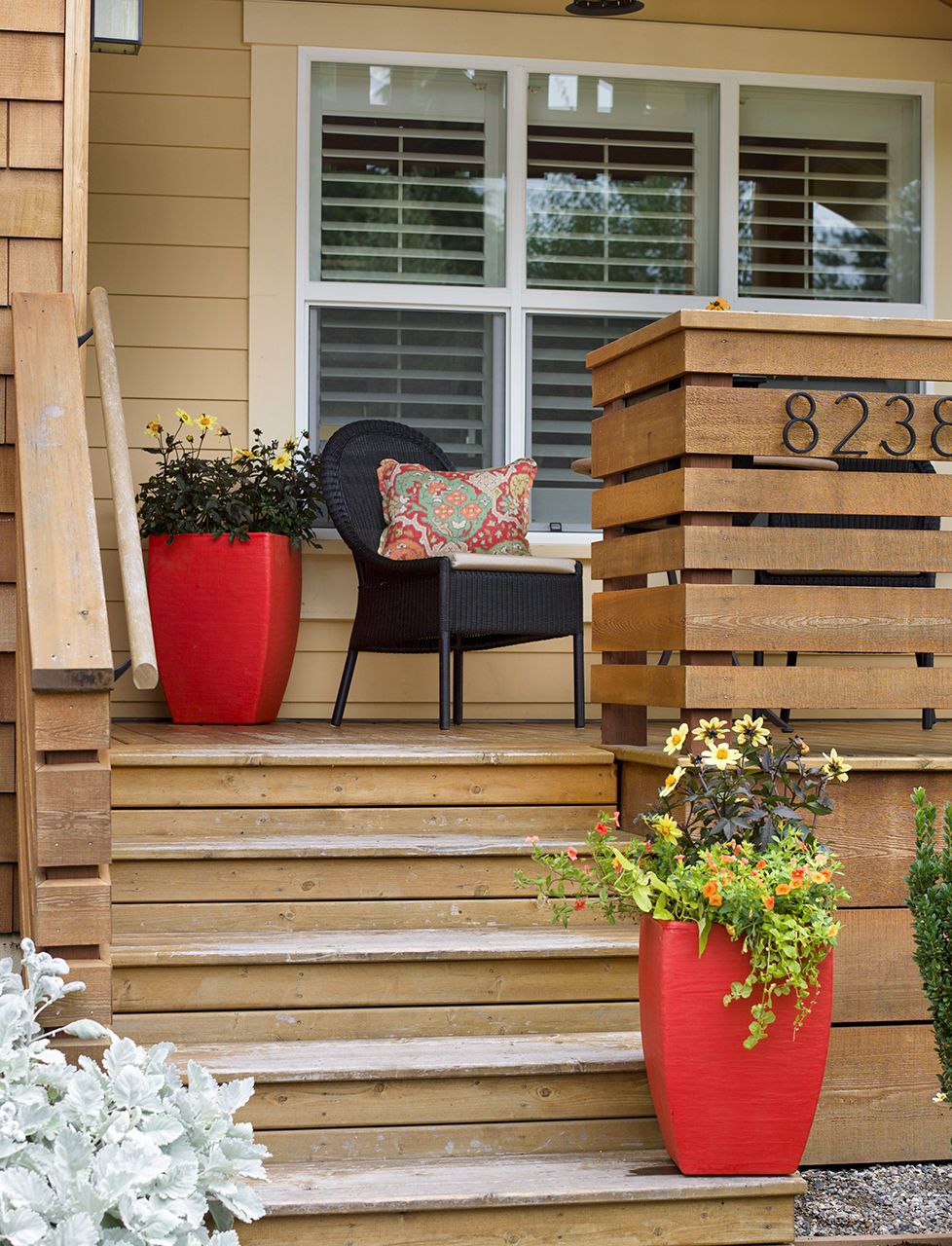 Bring in Live Small Deck Decor

Containers filled with lush plantings are a simple but impactful small deck decorating idea. Position large planters to fill in empty corners or frame your deck seating arrangement. If you don't have much space for plants on the deck itself, place pots on the deck stairs, ensuring there's plenty of room to safely pass up and down the steps.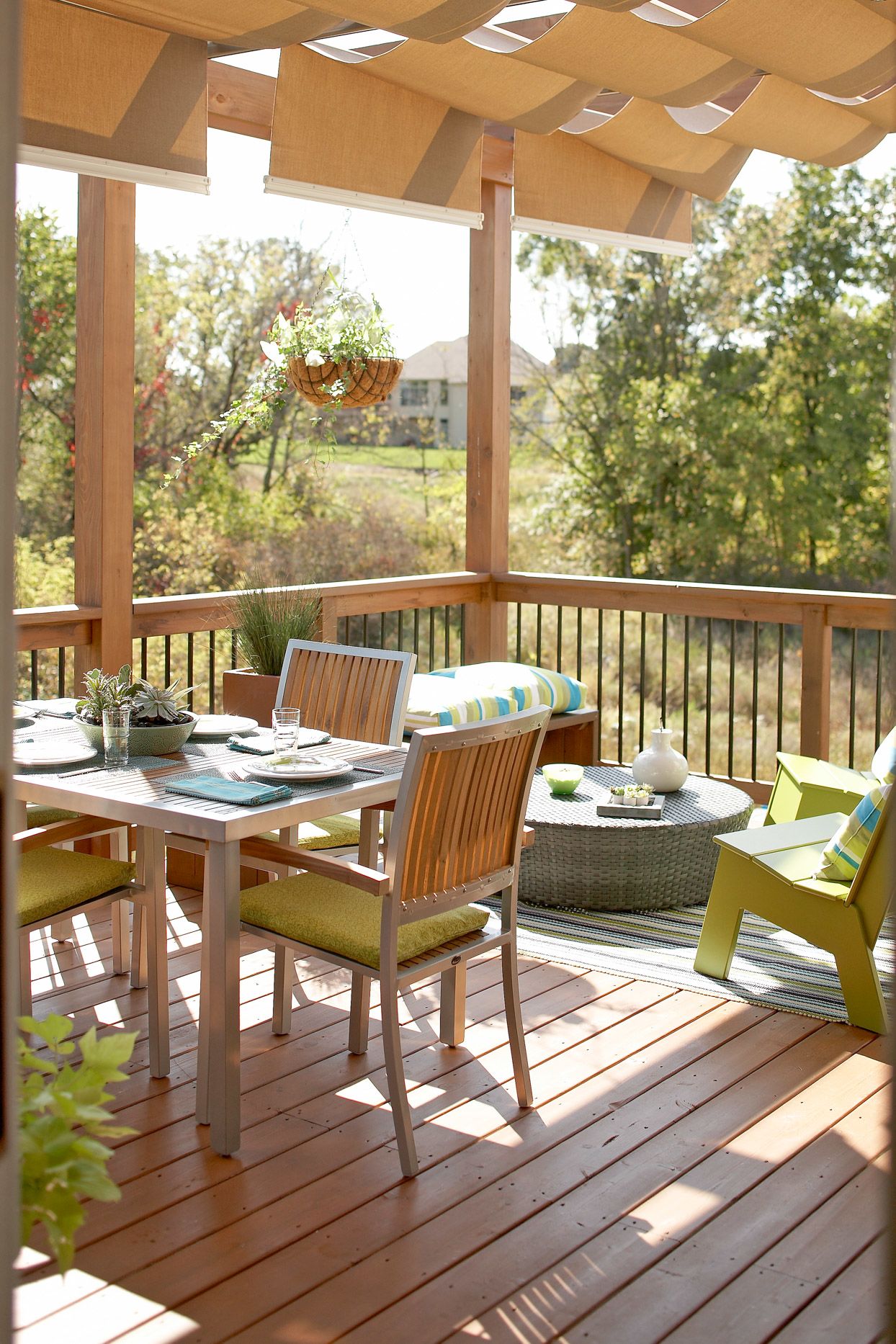 Designate Zones on a Small Deck

With the right arrangement of small deck furniture, you don't have to choose between dining and conversation areas. Here, a modest dining set abuts a group of low-slung seating and accent furniture. The armless chairs and bench take up a minimal footprint, while a round coffee table provides smooth traffic flow. An area rug distinguishes the conversation zone from the dining area.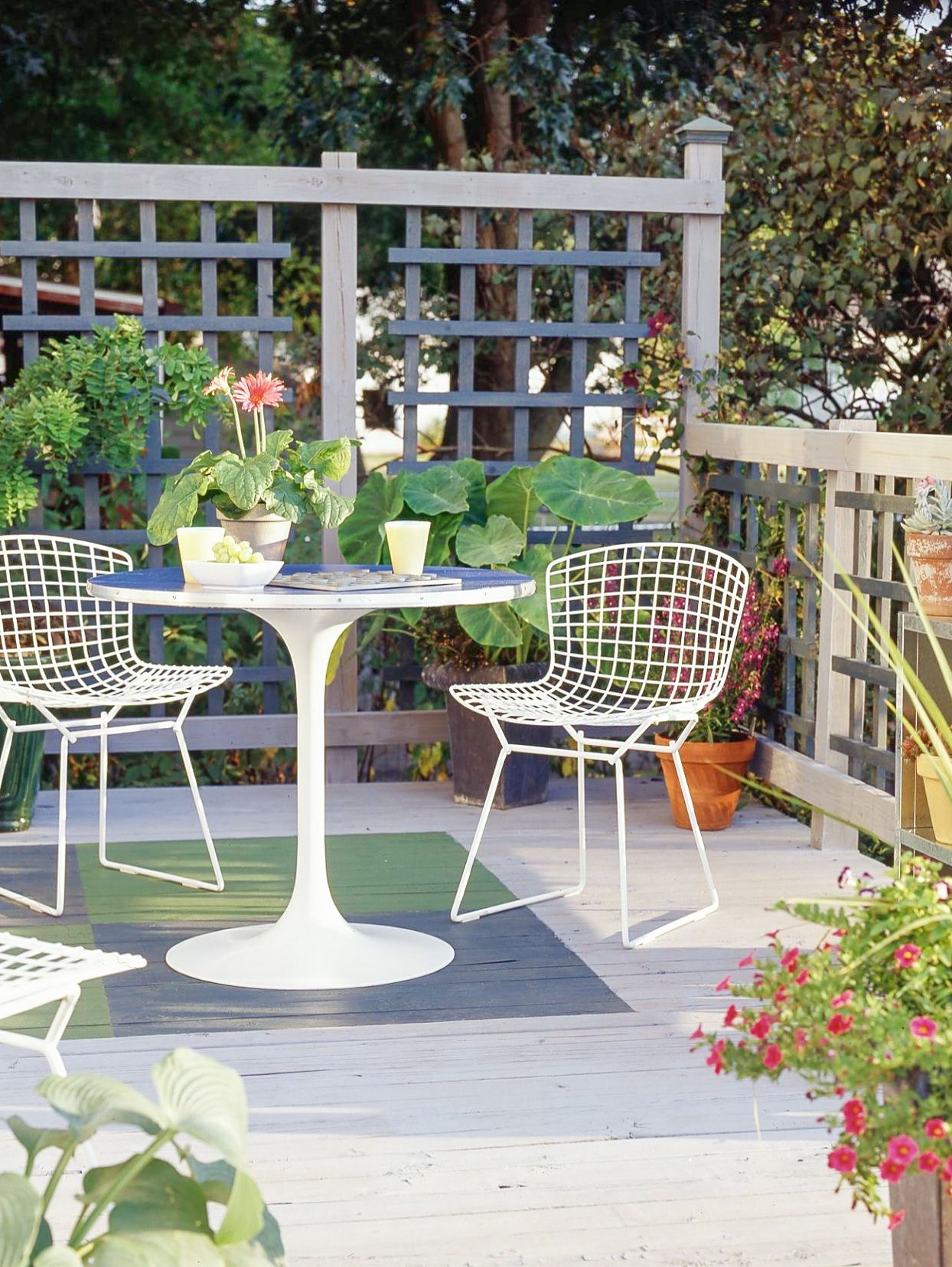 Personalize Your Small Deck with Paint

Paint provides a wide variety of easy and inexpensive small deck decorating ideas. Here, a painted design on the floor takes the place of an area rug. Similar shades of gray dress up the trellis-lined deck railing for a cohesive look.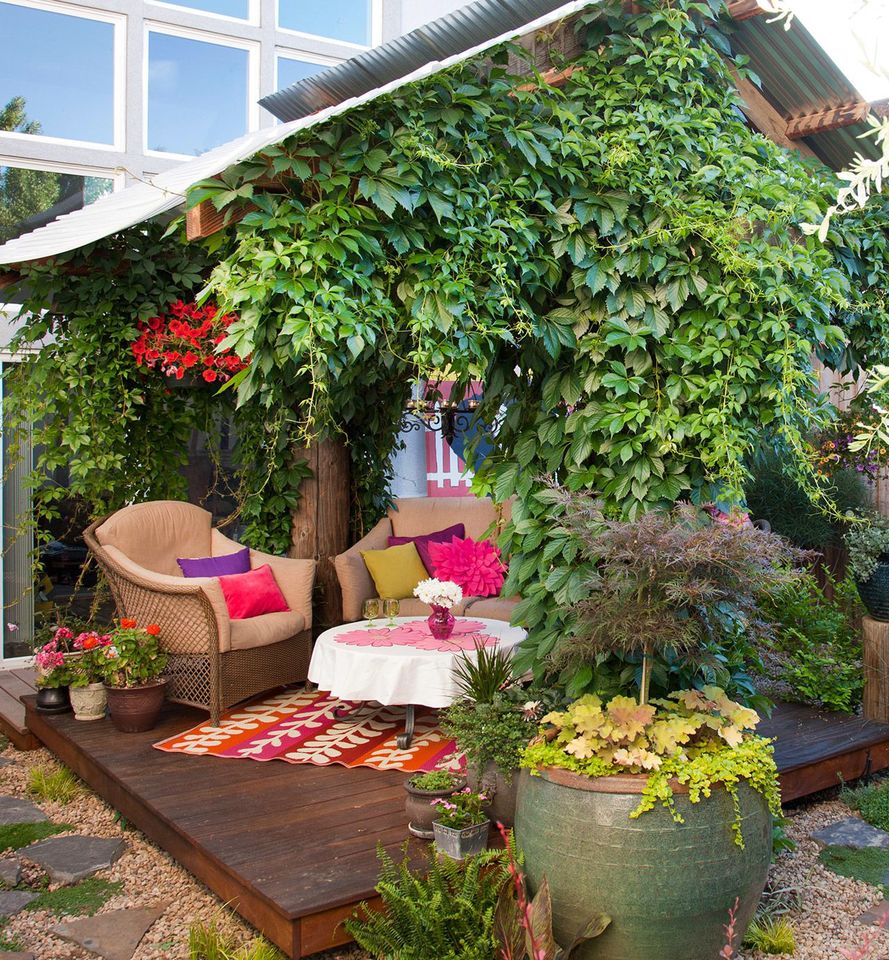 Turn a Small Deck into a Garden Escape

Surround your small deck with verdant vines and planted containers for a lush, jungle-like feel. Here, a dense vine climbs up support posts to form a screen of greenery. Pots of various sizes border the cozy deck seating area for added color.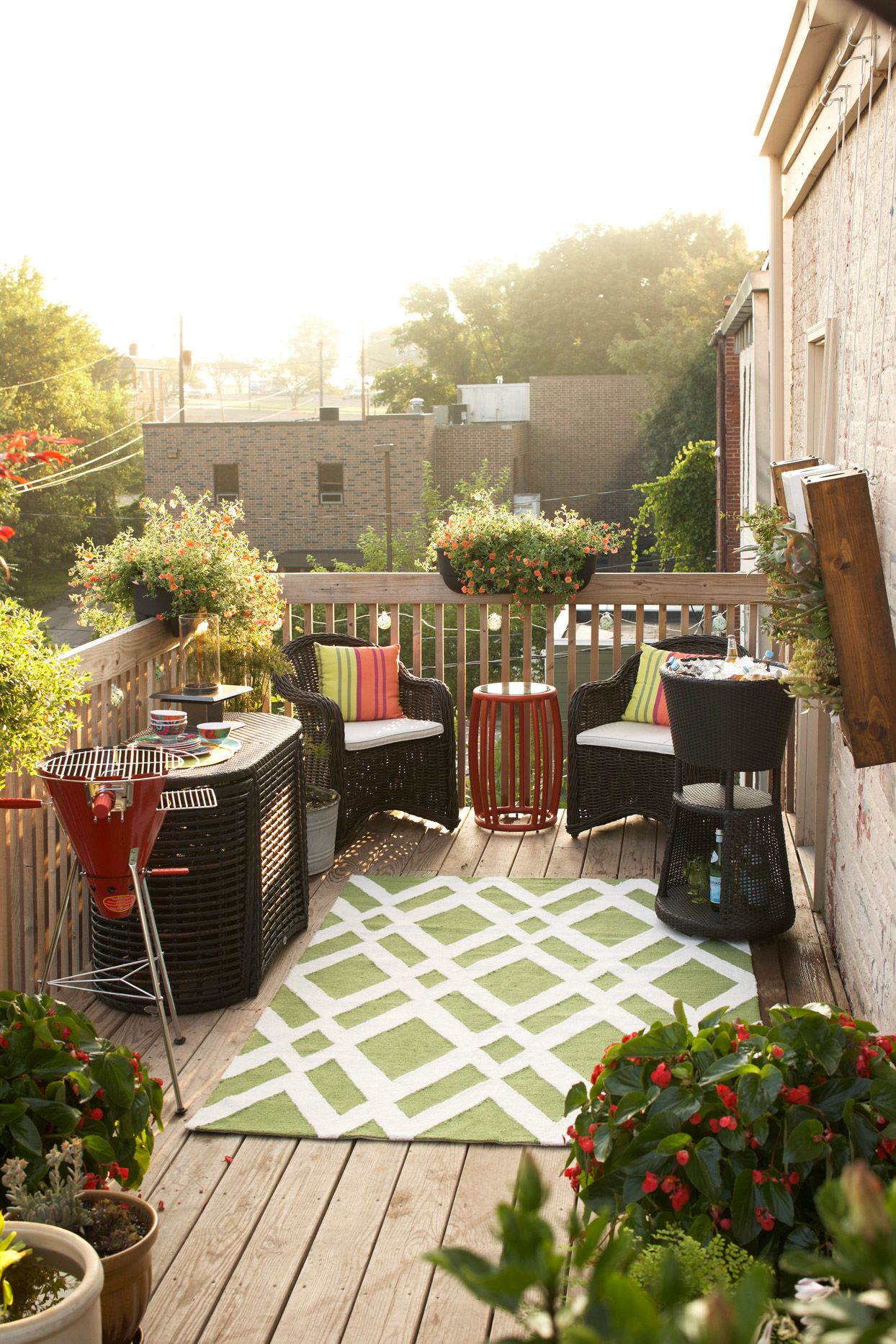 Lay Down an Outdoor Rug

Anchor your small deck with a high-style outdoor rug. For the most durable option, select a synthetic material that's easy to clean and resistant to UV rays. A colorful, well-fitting rug ties small deck decorating ideas together and provides interiorlike appeal that can withstand the elements.