It's the dream, isn't it? Having a summer house that you can saunter down the garden to, dashing barefoot across the lawn, to a secluded spot you can relax with a book and a G&T. Or maybe you would use it as a place to work, or turn it into a gym, or even a guest bedroom – a summer house can be all manner of things and can fit into all styles and sizes of garden too.

So whether you are after a traditional timber clad, whitewashed, country garden room, or something more extensive that can add lots of extra living space, we have plenty of lovely summer house designs and garden ideas to get you inspired to start a new project...


1. Find the perfect position for a summer house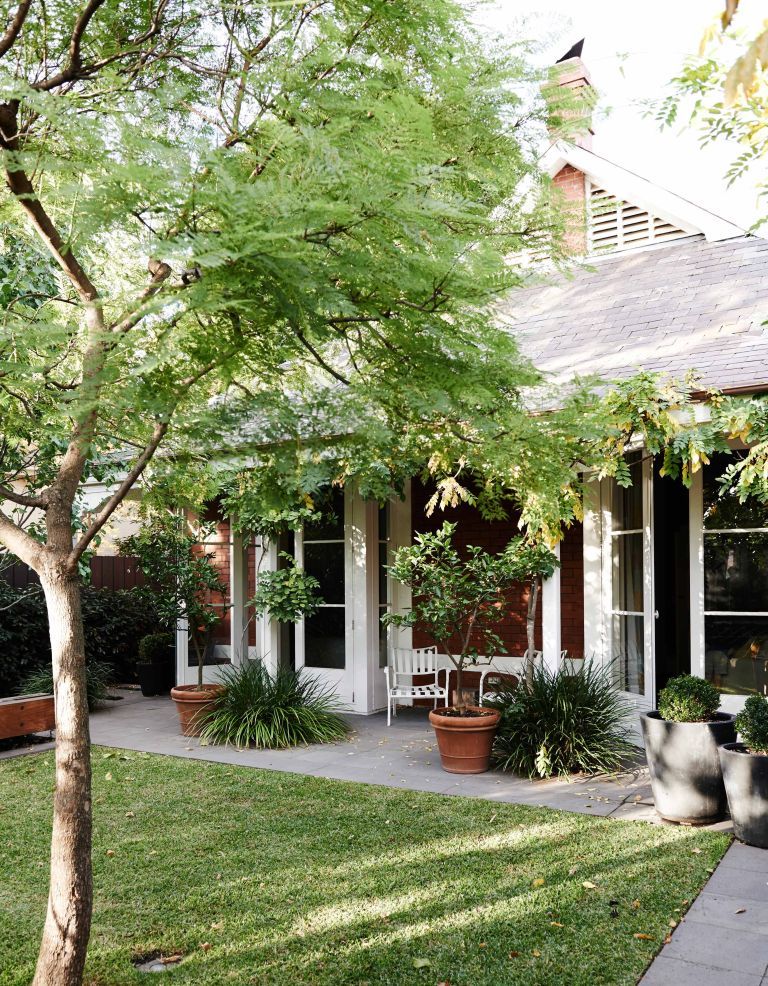 Before we get into lots of lovely summer house ideas, let's talk practicalities. The positioning of a summer house is the first step, and it can determine the size and design you go for.

The best place to position a summer house generally tends to be at the end of a garden. This way it won't break up the space or make it feel smaller. Plus, having a summer house tucked away, far from the main house gives it a more separate feel, making it seem like even more of an escape. Create that almost hidden, secret house feeling by surrounding your summer house with trees and billowing climbers as you can see here.

And if space isn't an issue in your garden, think instead about what time of day you'll mostly use the space and position it in an area that will get the nicest light. For example, if you will be using it in the mornings, east-facing will get the best morning sun. If you want to be sipping cocktails in there of an evening then pick the positioning based on where you will see the sun set.


2. Create a stylish at home bar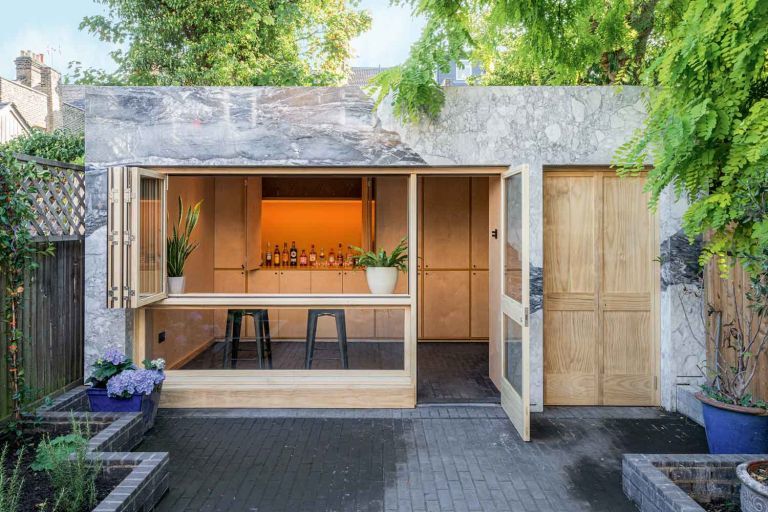 If the past year has taught us anything, it's that a well-stocked home bar is an essential. Why not upgrade your crammed drinks trolley and build a summer house that can double up as a garden bar? Pinch ideas from this gorgeous marble-clad design and add bi-fold windows with a bar underneath so you can sit inside and yet feel like you are still in the garden.


3. Add a stylish industrial vibe with corrugated cladding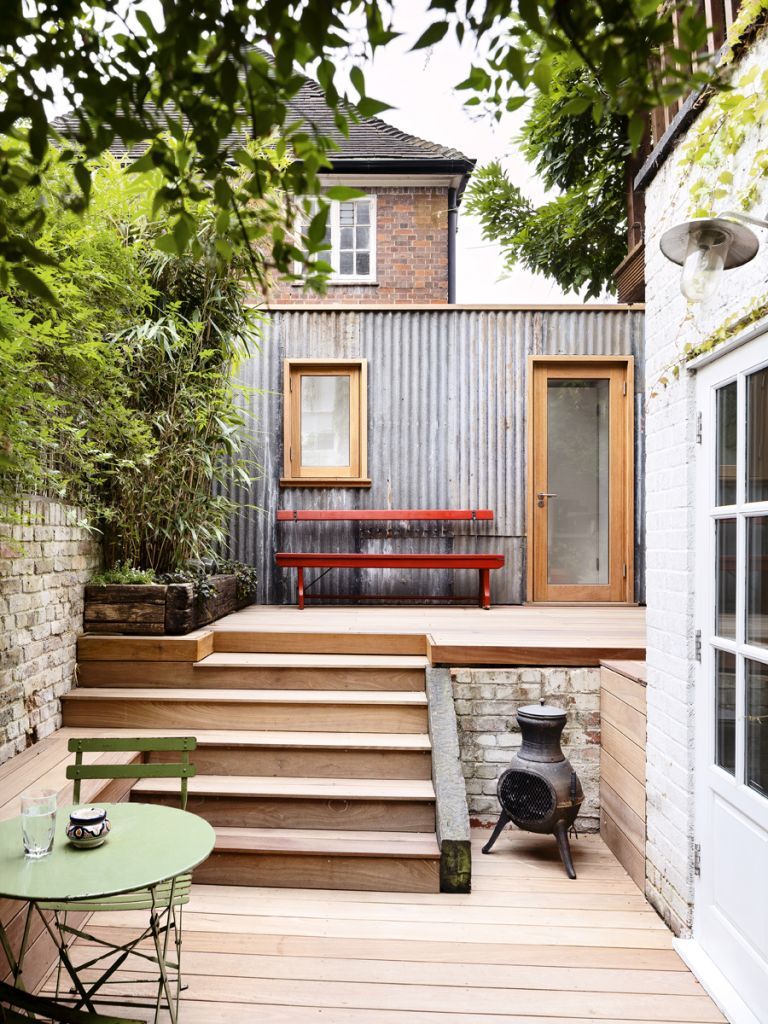 As this super cool corrugated metal design proves, not all summer houses have to be traditional and timber clad. If you like a more contemporary style to your garden, opt for a summer house that uses more unusual materials and then you can soften it up with a wooden patio as you see here or lots of greenery around the edges.

Also, this small garden doesn't have acres of space, and yet still manages to fit in a summer house. Using levels can be a great way to zone the space, making it feel larger and more functional.


4. Create a light filled summer house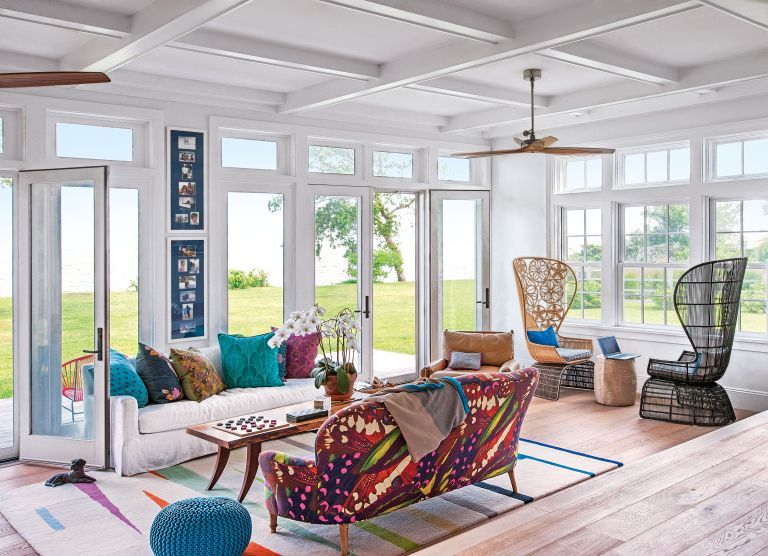 Really maximize light in a summer house with large windows and French doors. You want a summer house to feel open and airy and almost like you are still in the garden, just with some nice furniture and a roof over your head.

Stick with a light color palette too – white walls, ceilings and light wooden floors make this summer house feel bright and fresh. The colorful furniture adds just the right amount of bold hues and the mix of neutral tones and bright shades of the area rug brings the scheme together.


5. Treat the inside like an extension of the house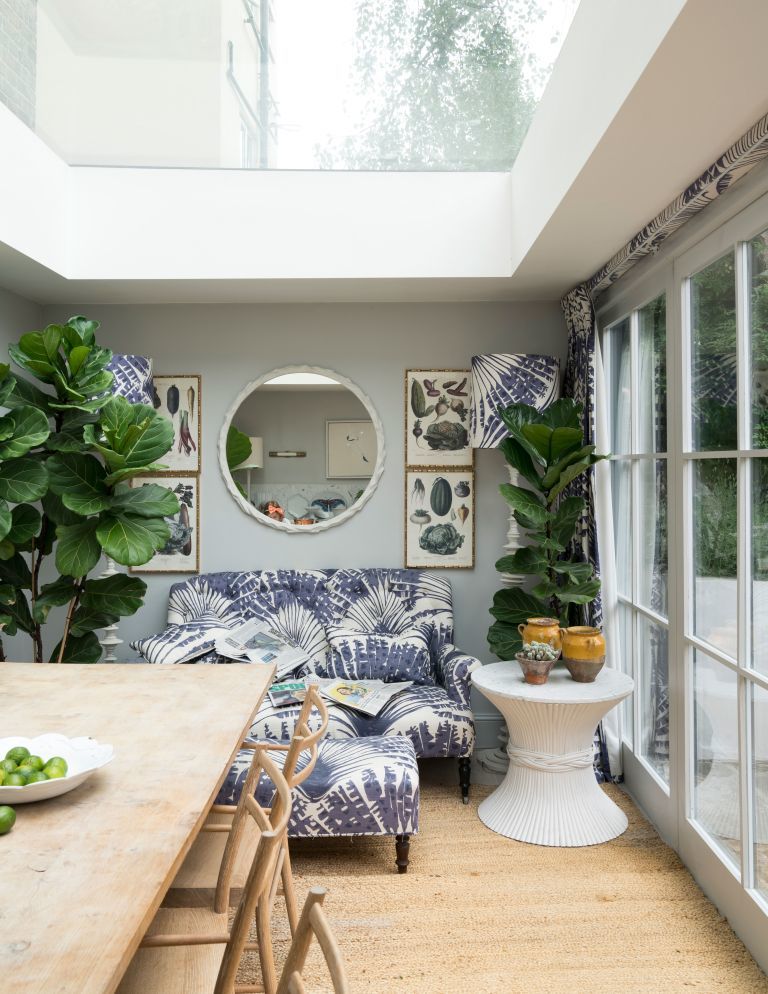 If you really want to make the most of a summer house, treat it like an extension of your indoor living space. It's what stops it from turning into a glorified shed. Fill it with gorgeous soft furnishings, add prints, mirrors, throw down a rug, hang drapes and pick decor that reflects the style inside the main house too, so there's cohesiveness between the two spaces.


6. Invoke calm with a light scheme and rustic decor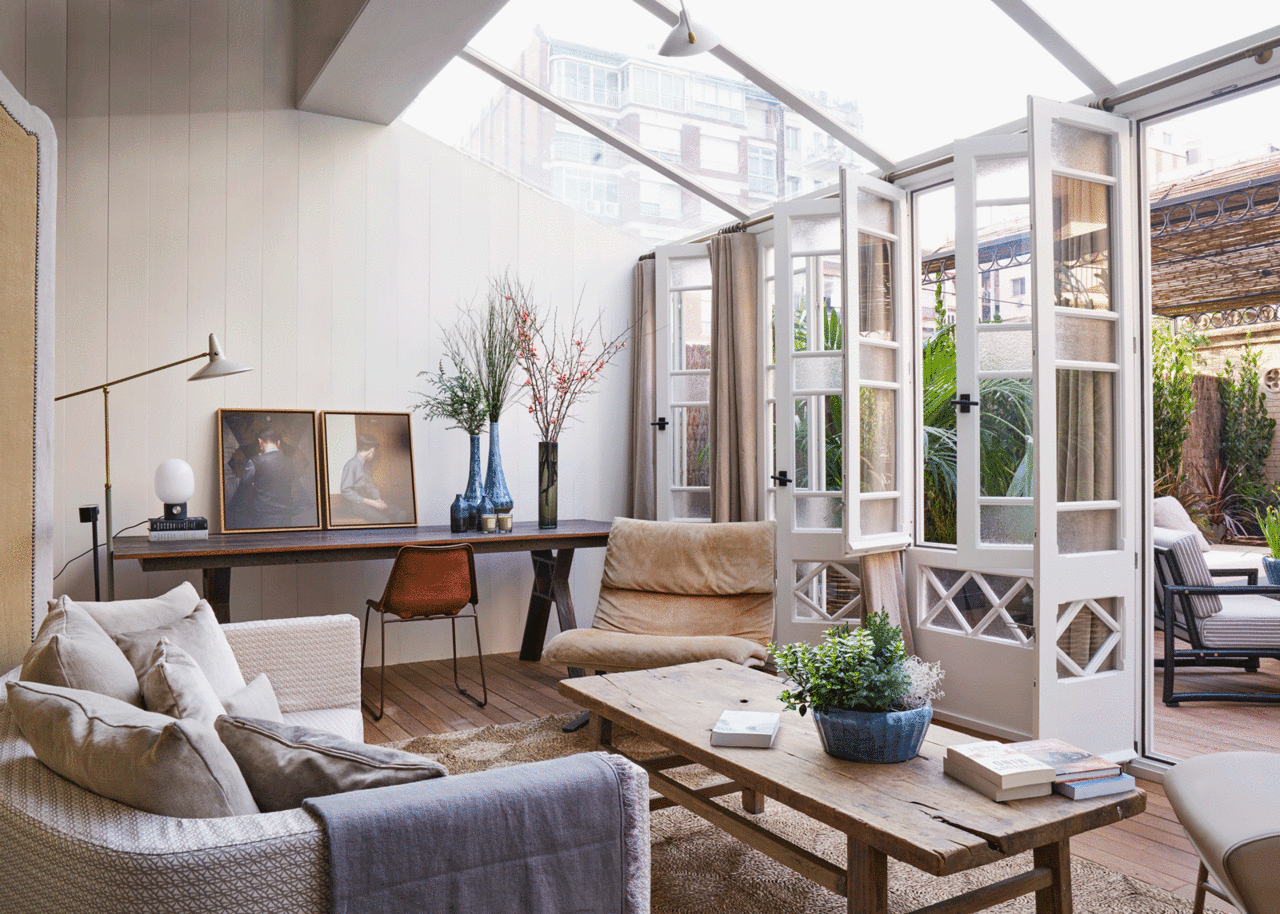 If you want your summer house to be a shady spot to escape to on warmer days, opt for an interior that will invoke that cool, serene feeling. Take inspiration from this gorgeous effortlessly stylish space and cream-painted panels, keep the floor light too and adds lots of texture with wooden furniture and rustic touches. Soften up the space even more with floaty drapes in a slubby linen that pools on the floor. You essentially want to create a modern rustic living room just out in your garden.


7. Turn a summerhouse into a guest bedroom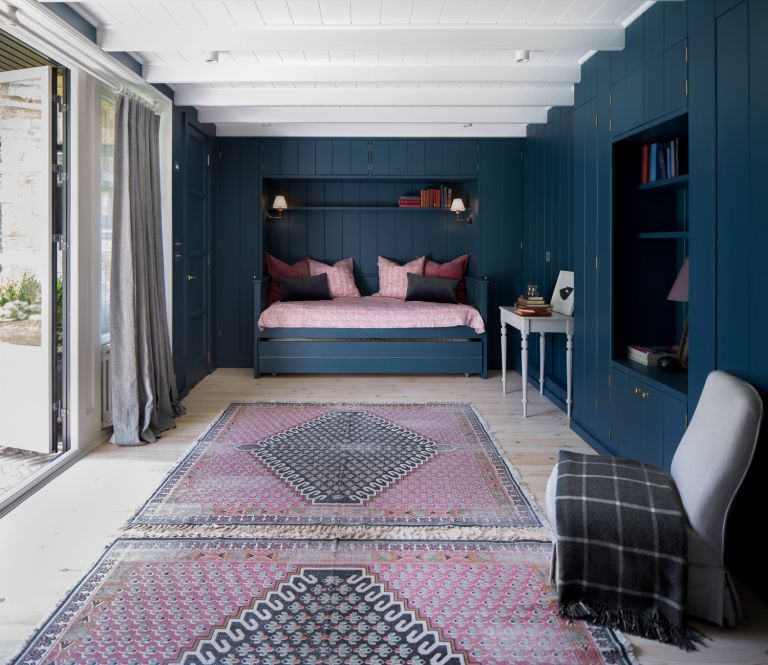 Or take it even further and copy this summer house idea by turning the space into a guest bedroom. GIve the space a modern rustic feel with darkly painted wall paneling, vintage furniture, and low lighting. Throw down some large area rugs to add softness underfoot and thick curtains to make the space feel cozy and private in the evenings.


8. Or use it as a home office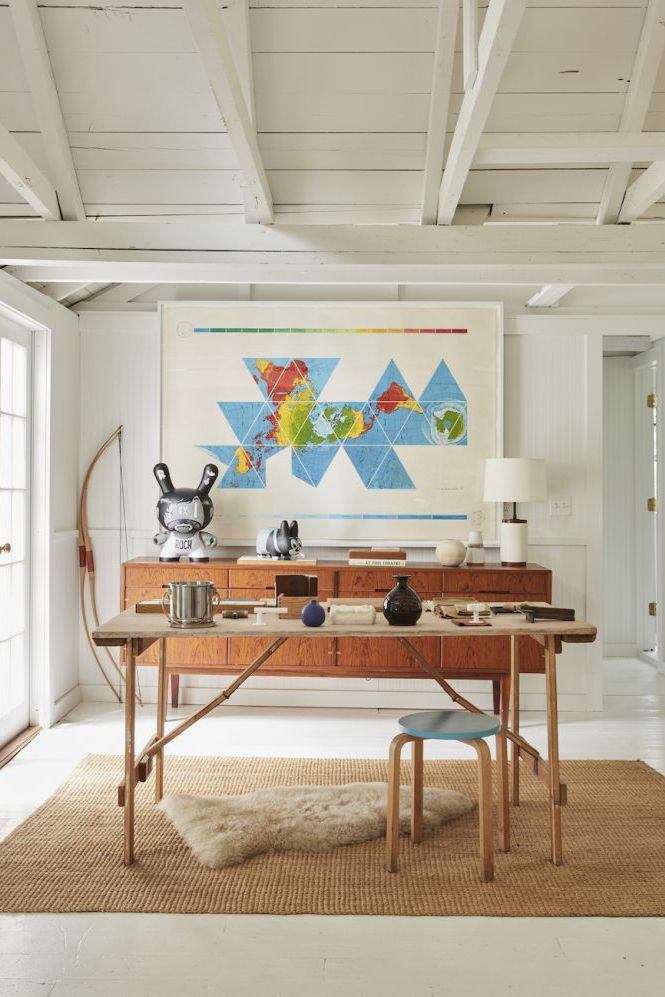 If working from home is looking like it's going to be a more permanent set up for you, using a summer house as a home office means you can get some peace in the day and escape your workspace in the evenings. And you could always tuck the desk away in a corner so it could also double up as an extra living room if you need it.

This calming, all-white and soft wooden scheme is perfect for a home office; light, airy and stylish but not too visually stimulating.


9. Add a kitchenette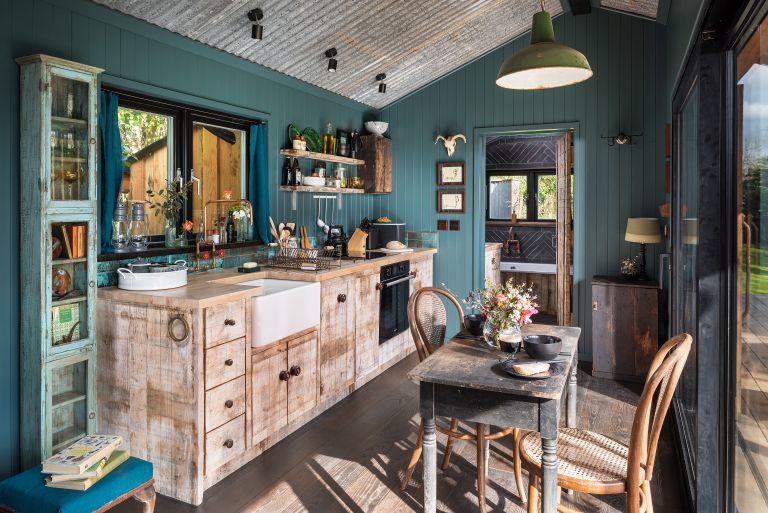 If you have the space, why not go all out and add a kitchenette to your summer house so you can have it as its own self-contained space for guests. It wouldn't need to take up the whole space, just a row of cabinets with a sink, some shelving, and a compact under-counter fridge would provide all you need to make a morning coffee without having to traipse back to the main house.

Whatever style of summer house you are after, you want it to be filled with light, to feel like an extension of your garden and blend into the outside space. It should have a more outdoorsy feel than your indoor living room, with plenty of lovely views out into greenery.

Choosing a glass roof is sure to bring in plenty of light no matter what the weather outside is doing, so you always have a bright room to work in or relax in. For a more classic look opt for a roof lantern, and if you want a more sleek contemporary feel choose large glass panels to create a more seamless glass roof.


10. Blend a summer room with the surrounding garden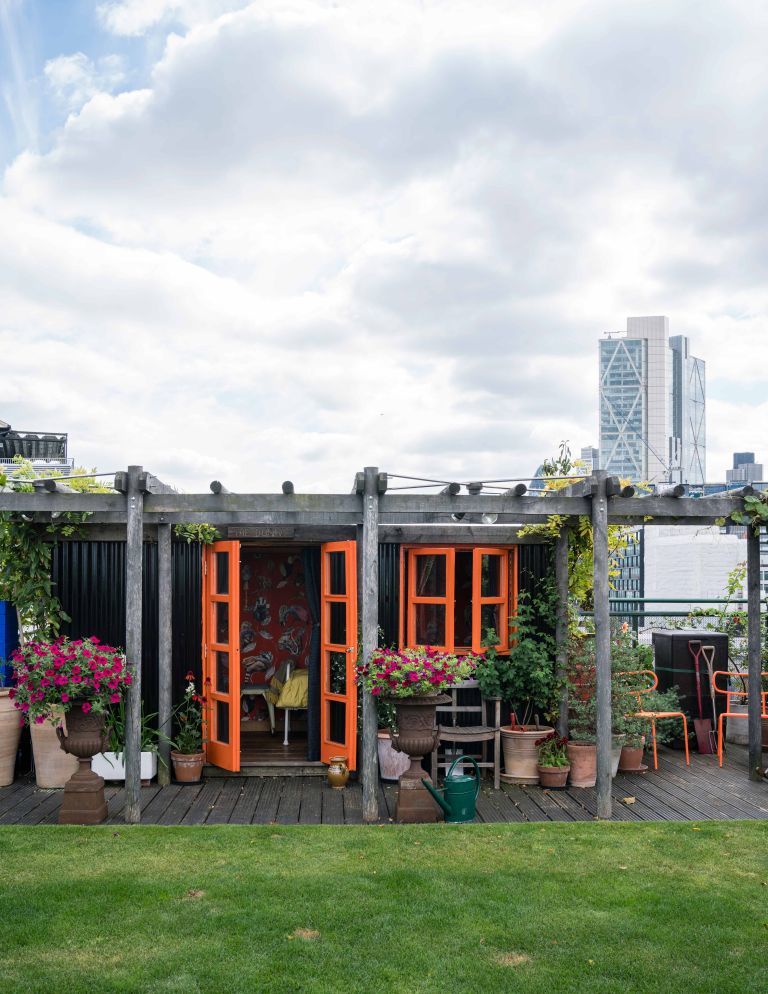 Make a summer house sit more naturally in your garden by blending the walls with large potted plants and climbers. Add trellis up the side, or extend the space with a pergola so you can add extra greenery above too. Position potted plants in clusters around the base of the structure to add some lovely texture, and as you can see here can be used to almost disguise the dimensions of the building.


11. Paint it white for a classic look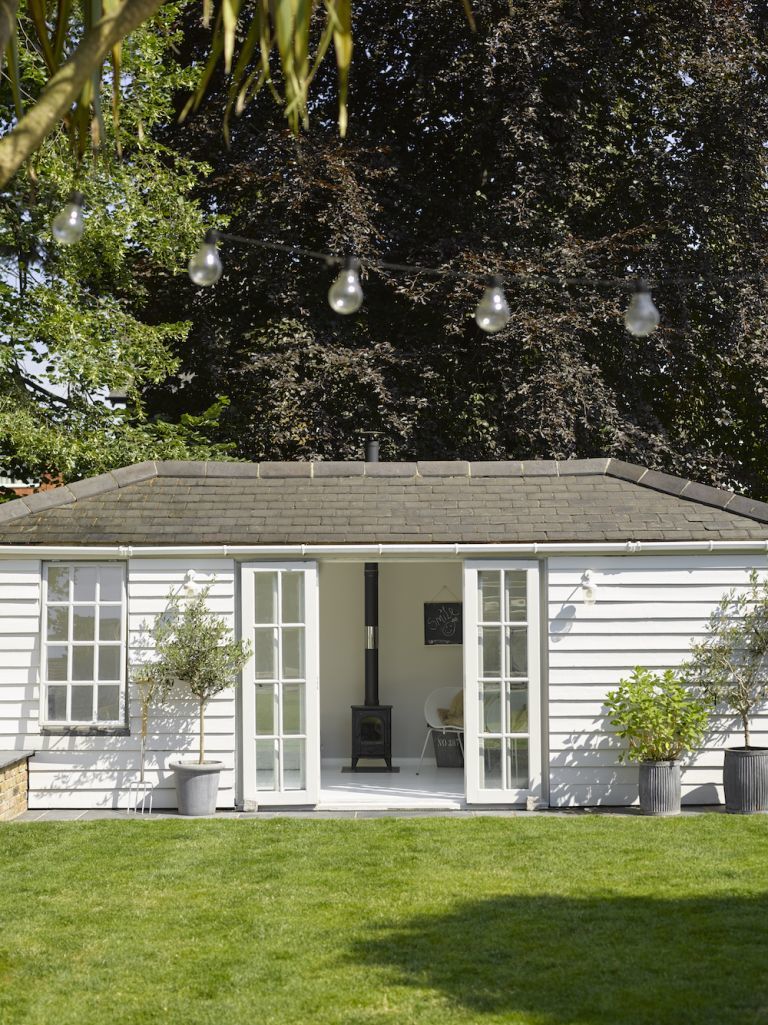 For a really classic summer house design that's going to work in any garden, modern or traditional, opt some something that's timber clad. You can then paint it whatever color suits your style, but you can't go wrong with white for creating an instant focal point. Give it a more contemporary feel by placing some simple galvanized metal pots filled with olive trees against the white wooden walls.


12. Build out a small patio