Building the tiny house of your dreams is no small task, but these DIY builders and designers were undaunted. From converted school buses to fairy tale cabins, these projects prove that with some savings, fortitude, and elbow grease, nothing is out of reach.


Mariah Hoffman's Micro Modula

"My house took roughly five years to complete," says Mariah Hoffman, a self-taught designer and builder. "I completed it when I was 28 years old. The project was paycheck to paycheck, as funds would allow." For Mariah, the impetus to craft her own home came out of necessity as much as her deeply rooted love of architecture. Growing up, she often lacked a sense of safety and security at home. "Since early childhood, I've planned my dream home," she says.


Tony and Charlotte Perez's Light and Bright Abode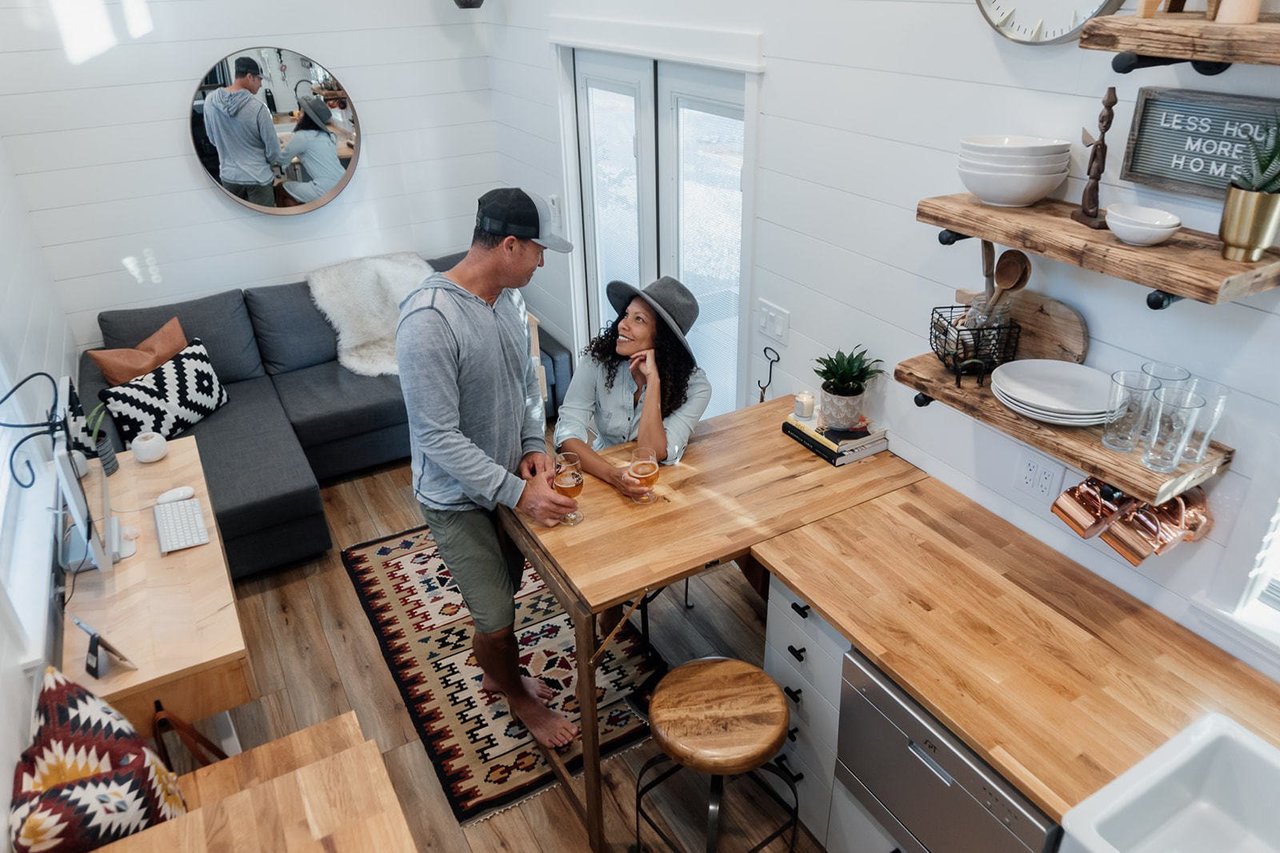 "We love freedom and not being held down by material things," says Charlotte Perez, who lives in a 280-square-foot house on wheels with her husband, Tony, a longtime builder who constructed their tiny home for $35,000. "I've built custom homes for over 20 years," Tony says. "I build big houses, but I love living simply and practically." The couple, who lived in Africa for four years and has traveled to almost 60 countries, wanted a tiny home so they would be able to work less and volunteer more. "We love to roam," says Charlotte.


Saul and Trysh Martinez's 250-Square-Foot Tiny House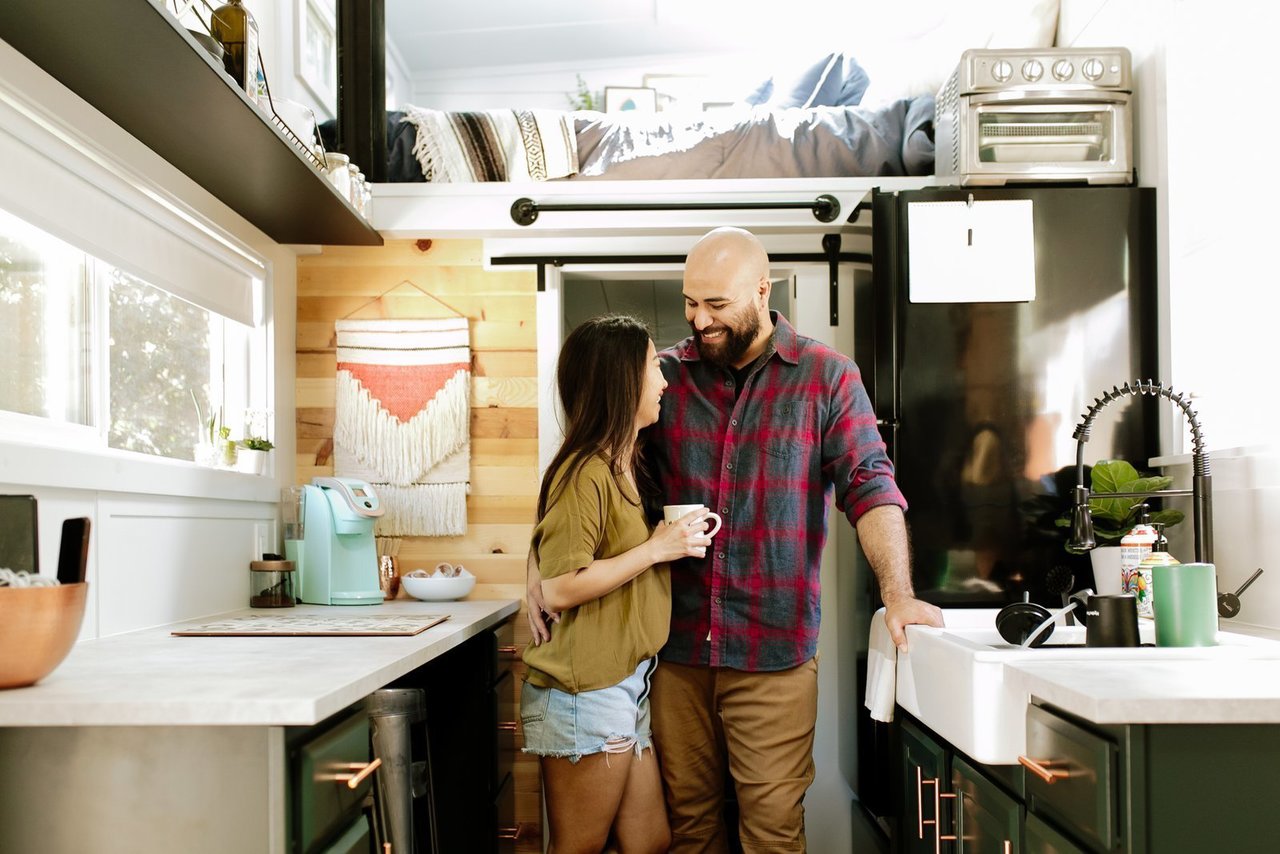 Already swamped with student loans, Saul and Trysh Martinez spent $24,350 and almost an entire year building their own 250-square-foot home-on-wheels in San Diego, California, as an alternative to keeping up with a mortgage or paying rent. "The financial reasons were reinforced by our plans to be travel rehab therapists and work for hospitals all over the country," says Trysh, who works as a speech-language pathologist while Saul works as an occupational therapist.


Zeena and Shane's Maui Digs


Fed up with the lack of affordable housing in Maui, Zeena and Shane decided to take matters into their own hands by designing and building a custom tiny house from the ground up. "Rather than paying a chunk of our income into something we would never own, we decided to take the risk to build something specifically for us," Zeena says.


Shalina Kell's San Francisco Bay Area Micro House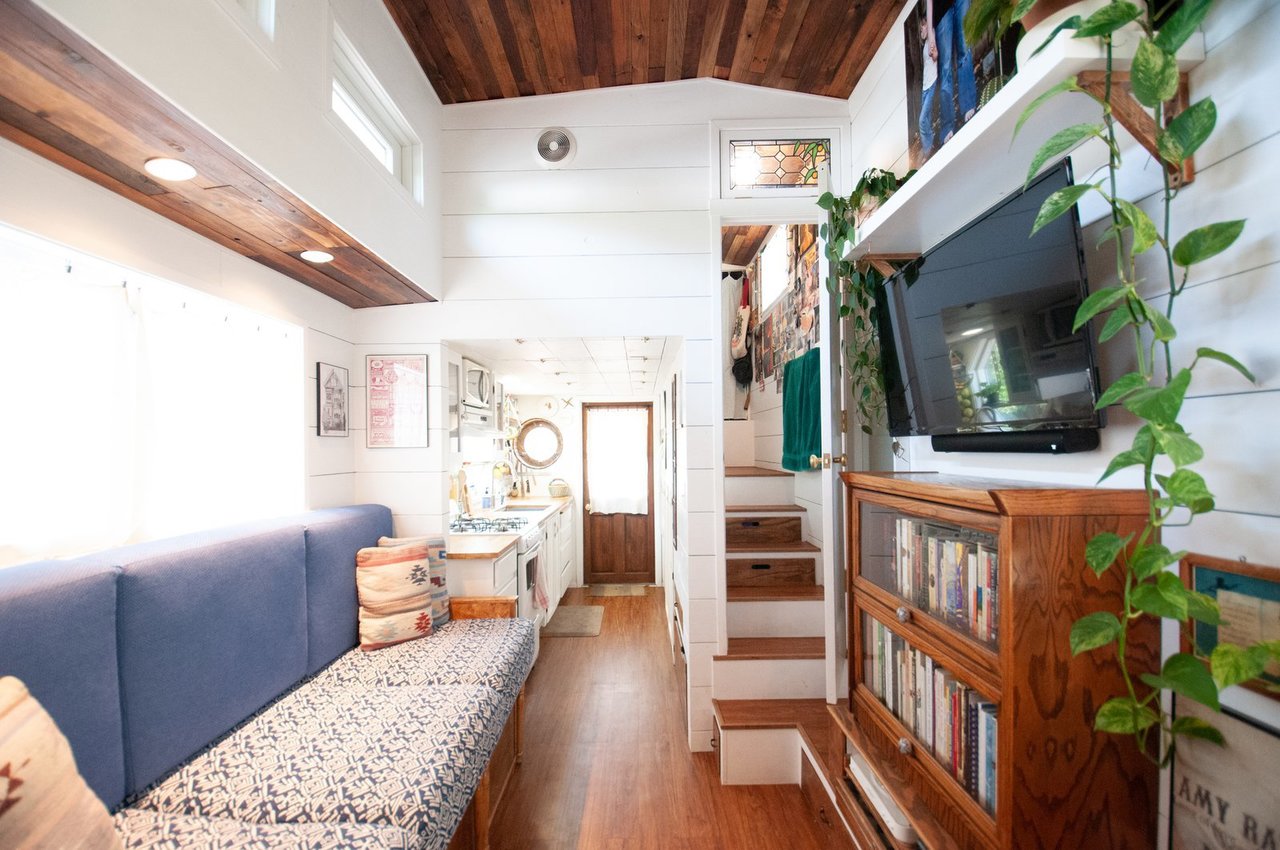 Shalina Kell is a graphic designer and a maker-and now she can add tiny home builder to her resume. The single mom lives with her teenage daughter in a lovely, light-filled, 350-square-foot tiny home in Sacramento that she built and designed herself. Just a few years ago, she was renting in the Bay Area and feeling squeezed by her prospects for future homeownership. "The rents just kept going up and up," she explains. "I really always had a dream to build my own house, and so when I came across the tiny house movement it all just kind of clicked for me."


Taylor and Michaella McClendon's Big Island Tiny Home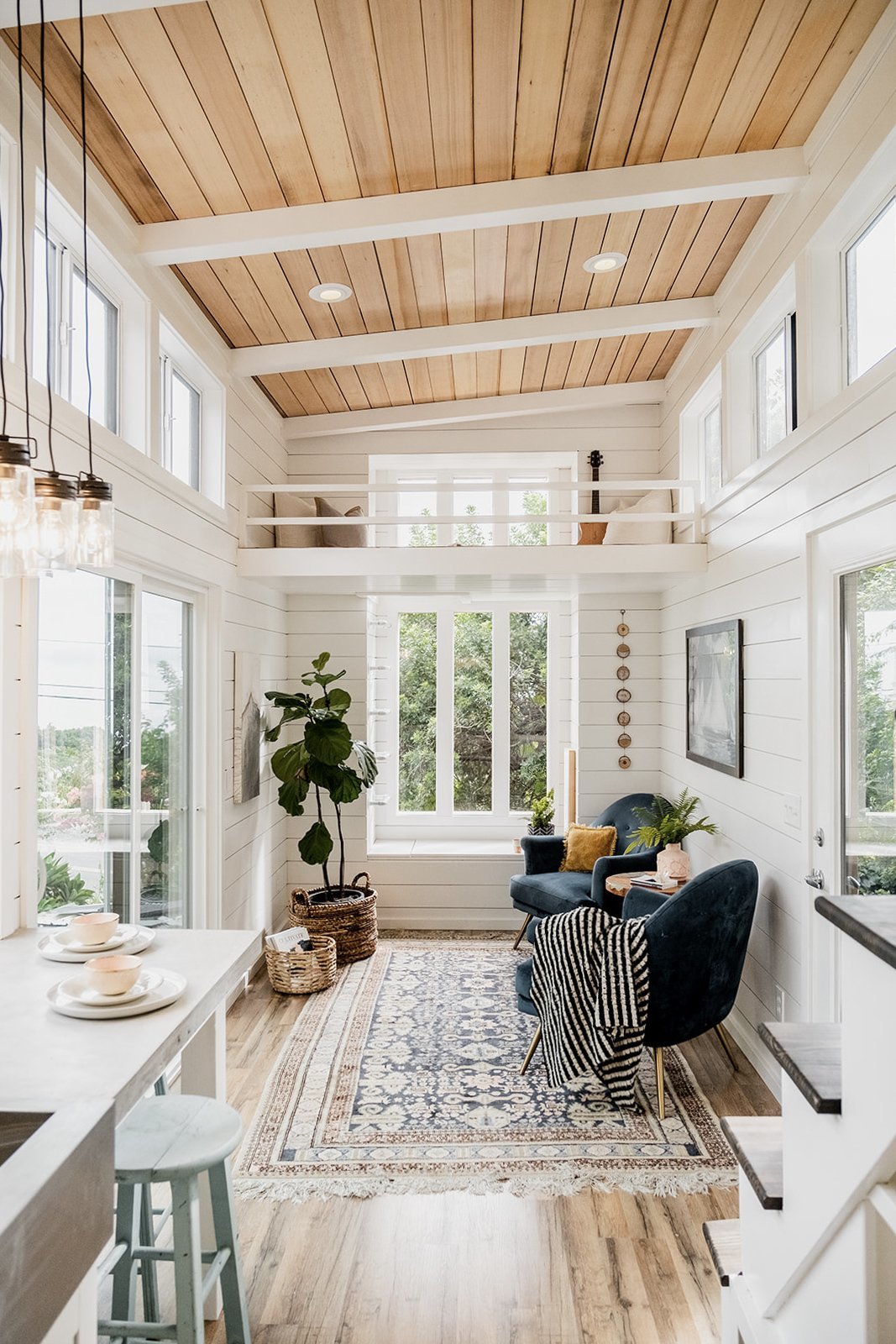 When the pandemic brought things to a halt on the Hawaiian Islands, Taylor and Michaella McClendon found themselves suddenly without work. "[We] moved to the Big Island two years ago to run our destination wedding photography and videography business," says Taylor. "Yet, like so many others, all of our projects were cancelled when COVID-19 hit. Two weeks into the shutdown, I woke up one morning with the idea to pursue my tucked-away dream of building a tiny house." Taylor knew just who to recruit for the job: his brother-in-law Ike Huffman, a finish carpenter, and Ike's parents Greg and Joy, an experienced builder and interior designer, respectively. Built in just 25 days, the airy tiny house was such a success that they've decided to turn it into a full-time gig.


Timothy and Meryl Miller's Adventure Bus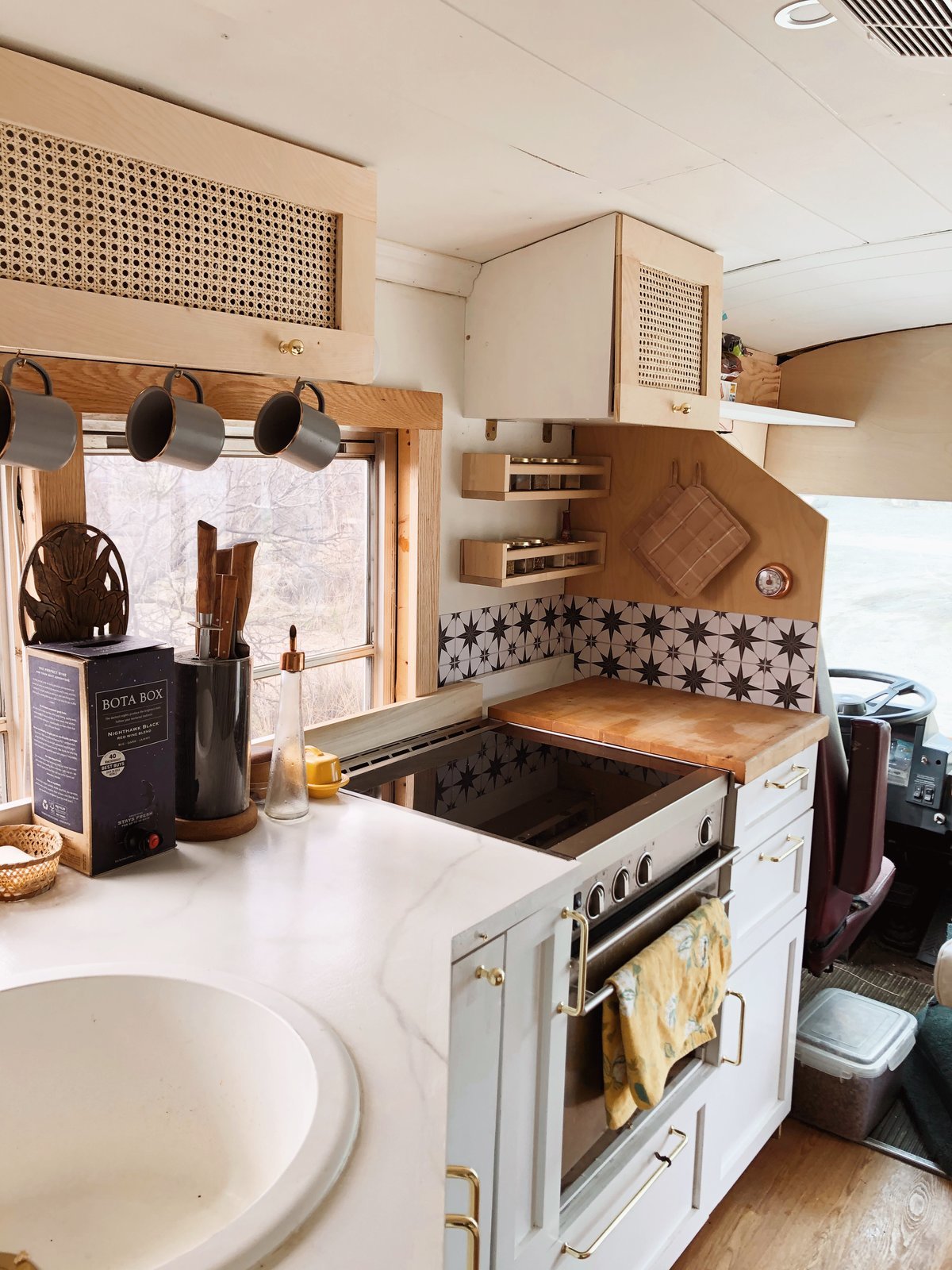 The first time Timothy and Meryl Miller drove their 25-foot, 20,000-pound school bus was on the 950-mile journey between Wisconsin and New York City. They paid $5,500 for the bus, which had already had all the seats torn out, and spent an additional $15,216, turning it into an off-grid home.


Jacob Witzling and Sara Underwood's Diamond Cabin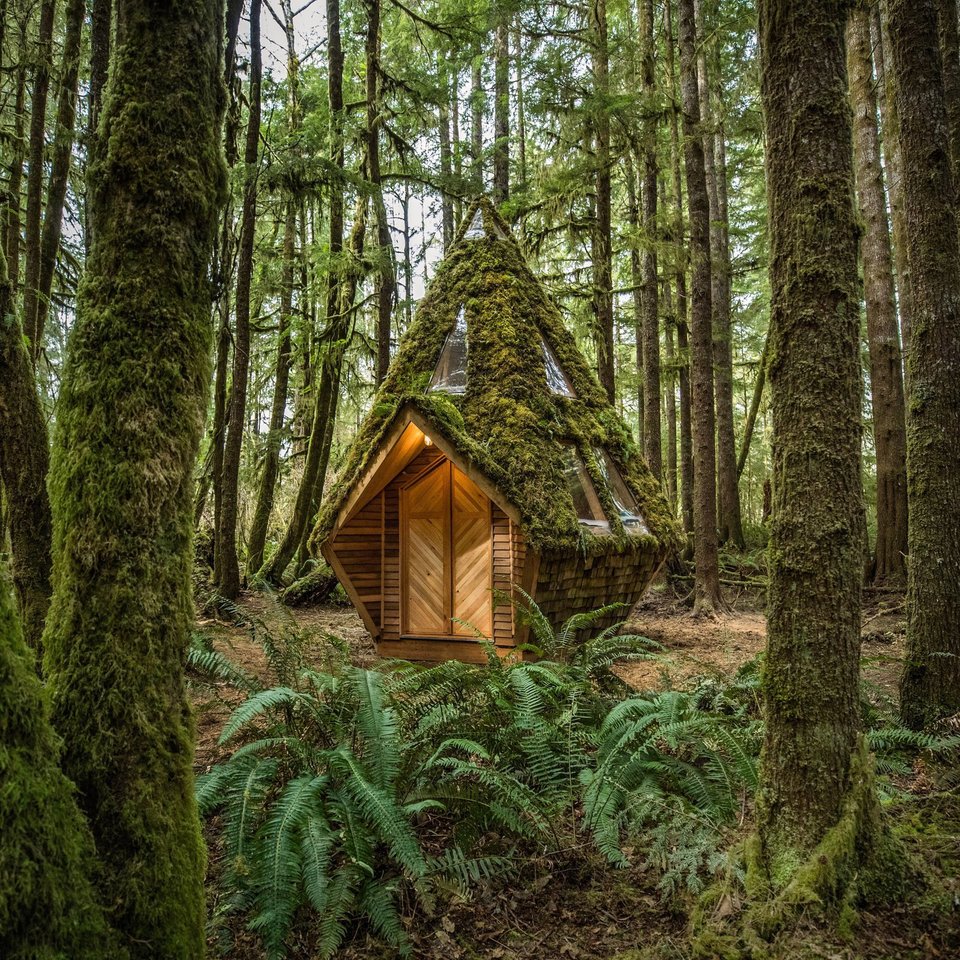 Jacob Witzling and Sara Underwood are designing and building an incredible collection of cabins in a Pacific Northwest rainforest-and they recently unveiled their latest dwelling. It's called the Diamond Cabin-and it draws inspiration from geometry and fairy tales. "The geometry is realized in the hexagonal pyramid roof and 16 triangular and trapezoidal skylights," Jacob says. "Using salvaged decades-old, hand-split cedar shakes as siding and draping the entire cabin in moss brings the fairy-tale element to our work."


Tom's Diminutive Dwelling in England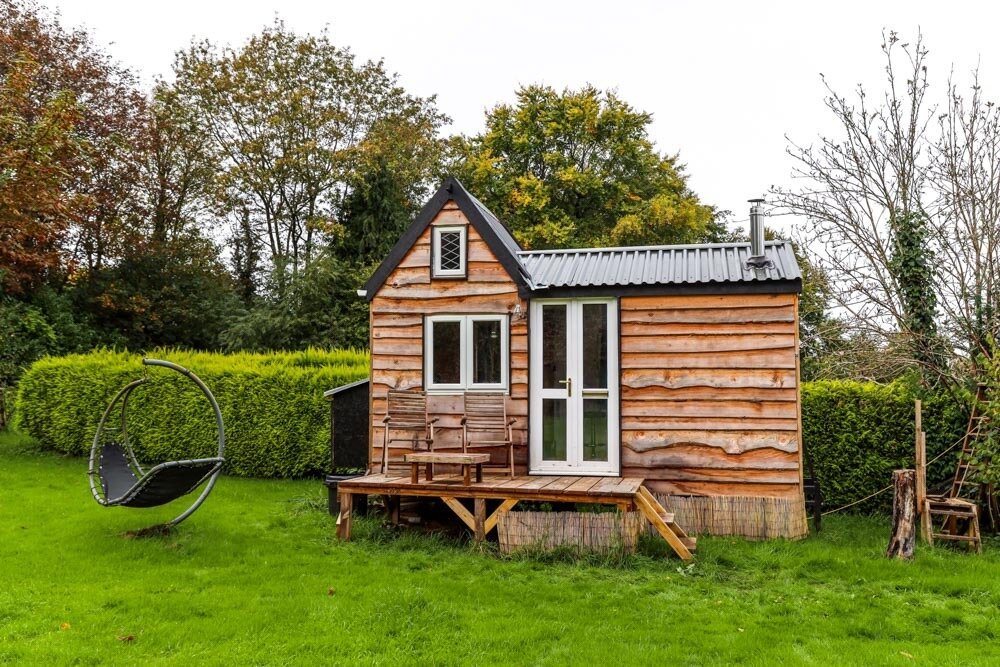 Tom, who is 20 years old and lives in England, built his own tiny home on wheels at the age of 17, using mostly reclaimed materials and only $8,000. The simple construction features horizontal wood siding, a pitched metal roof, and a small deck attached to the front facade.


Ailsa and Paul's School Bus–Turned–Micro Home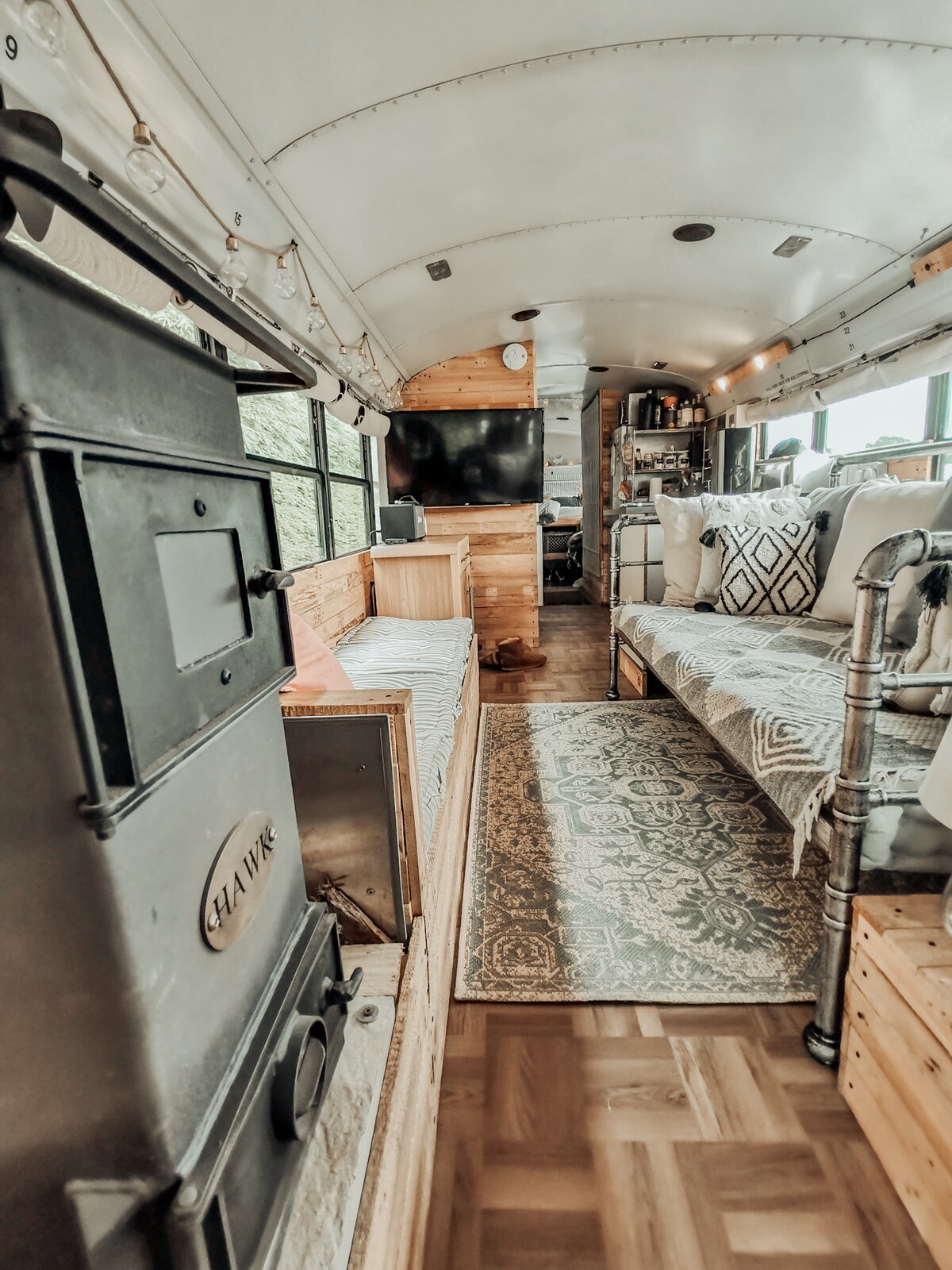 Ailsa and Paul of Cheshire, England, purchased a 300-square-foot American school bus they converted into a home they call Otto. The interior, finished with reclaimed wood salvaged from a local pallet yard, showcases two fireplaces, a full-size shower, and a washing machine. On the exterior, the couple arranged a large deck with a hot tub and a grill.


Shaye's Teeny Dwelling Named Hazel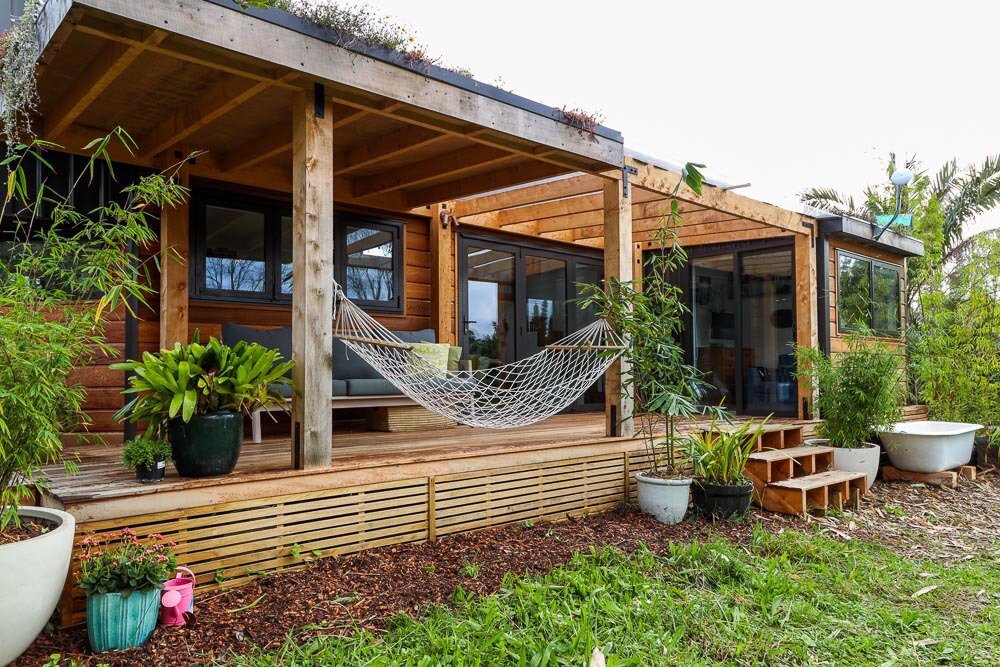 Shaye, a tiny house designer and builder, consulted with her artist and designer mom to build her own tiny home, named after her daughter Hazel. The family-friendly micro dwelling is marked by a living wall, tall ceilings, a large bath with double sinks, and an expansive covered deck on the front facade.


Robbie and Priscilla's Tiny Home-on-Wheels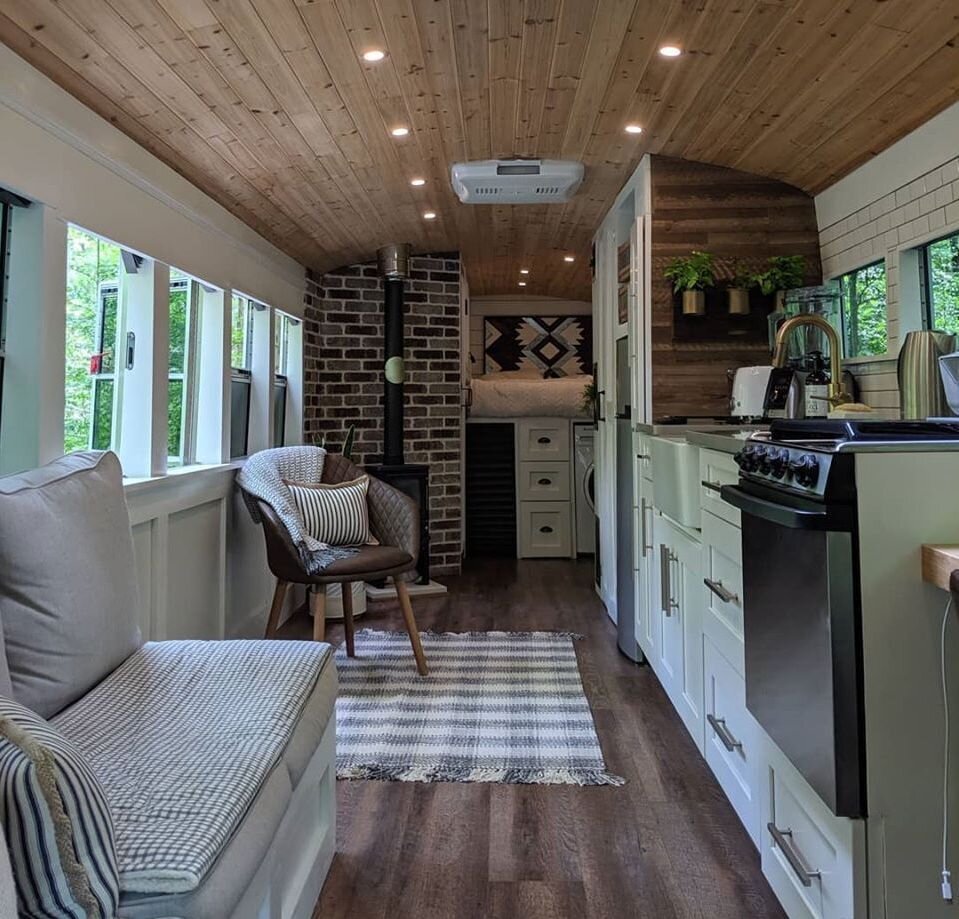 Robbie and Priscilla purchased a 1998 Thomas School Bus they converted into a 210-square-foot tiny home they've driven across the U.S. to Canada. "We had to break away from the monotony of our daily lives," Robbie says. "We're our happiest when exploring new places." The couple outfitted the off-grid tiny home with a wood-burning stove, a brick wall in the living area, a washer and dryer, and quartz kitchen counters.