Regardless of your design aesthetic, you deserve a bedroom that promotes a good night's rest. Relaxing hues, luxurious bedding, and carefully chosen bedroom accessories, like nightstands with the right amount of storage, are just some of the elements needed to craft a relaxing yet stylish bedroom.

If you can't figure out exactly where to begin with your makeover, browse this roundup of practical and affordable bedroom decorating ideas, including some creative DIY projects you can do in a weekend and ideas for small bedrooms. You're sure to be inspired, whether you just moved into a new home or are simply interested in a few cosmetic upgrades. Get ready to design the bedroom retreat of your dreams!




Experiment with a console table
Of course, you can settle for traditional nightstands, but why not mix things up by considering a low-profile console table instead? Spruce one up with your favorite bedside accessories, including an oversized mirror, petite table lamp and framed artwork.


Go for a black-and-white palette.
Warm up a classic black-and-white color scheme with stylish decor accents, like a woven planter or wooden bench at the foot of the bed. Introduce additional contrast with a black canopy bed and patterned textiles.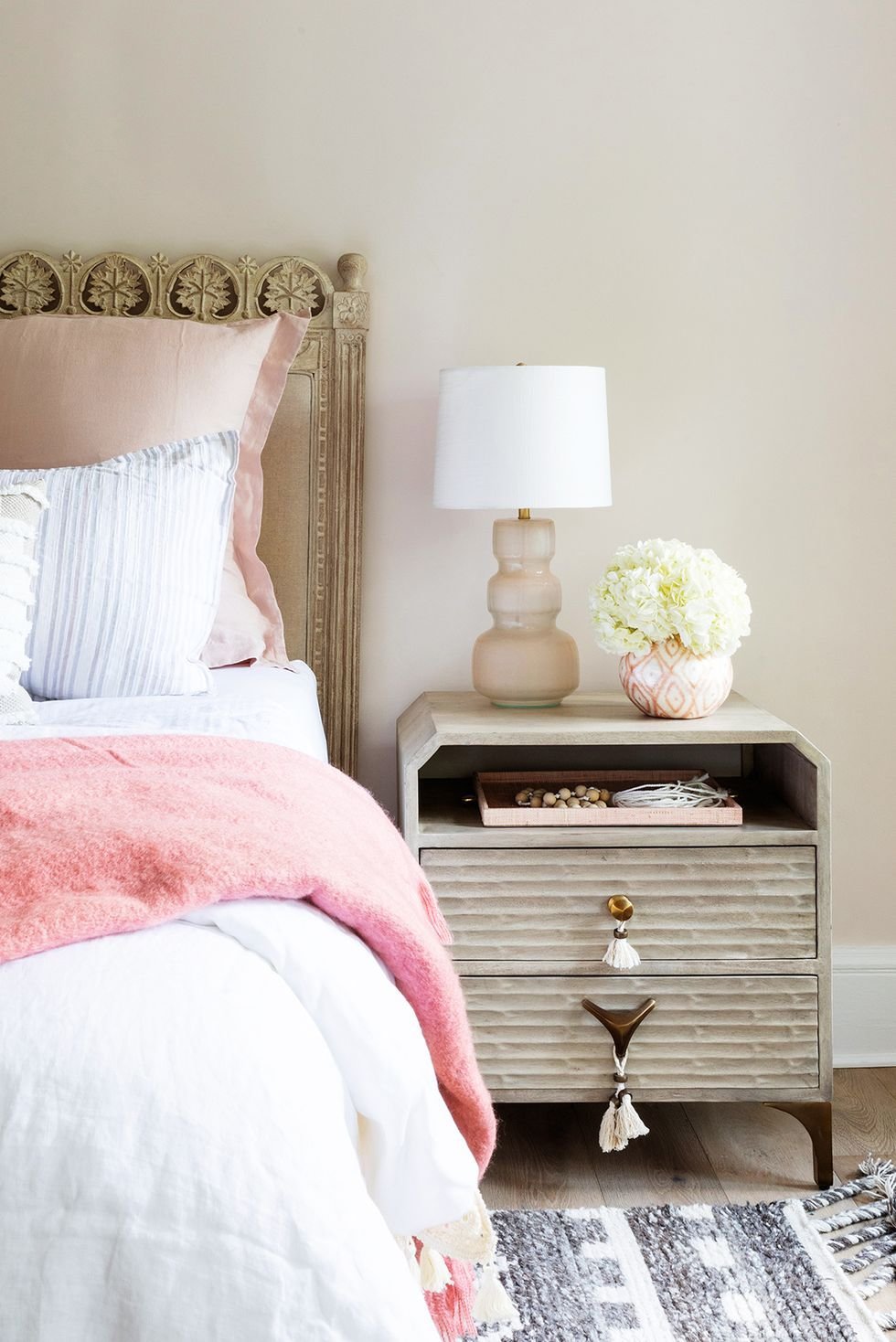 Install tassel hardware.
Bring a touch of sophisticated elegance to your bedroom with the addition of tassel hardware. It's a simple way to dress up the most basic nightstand.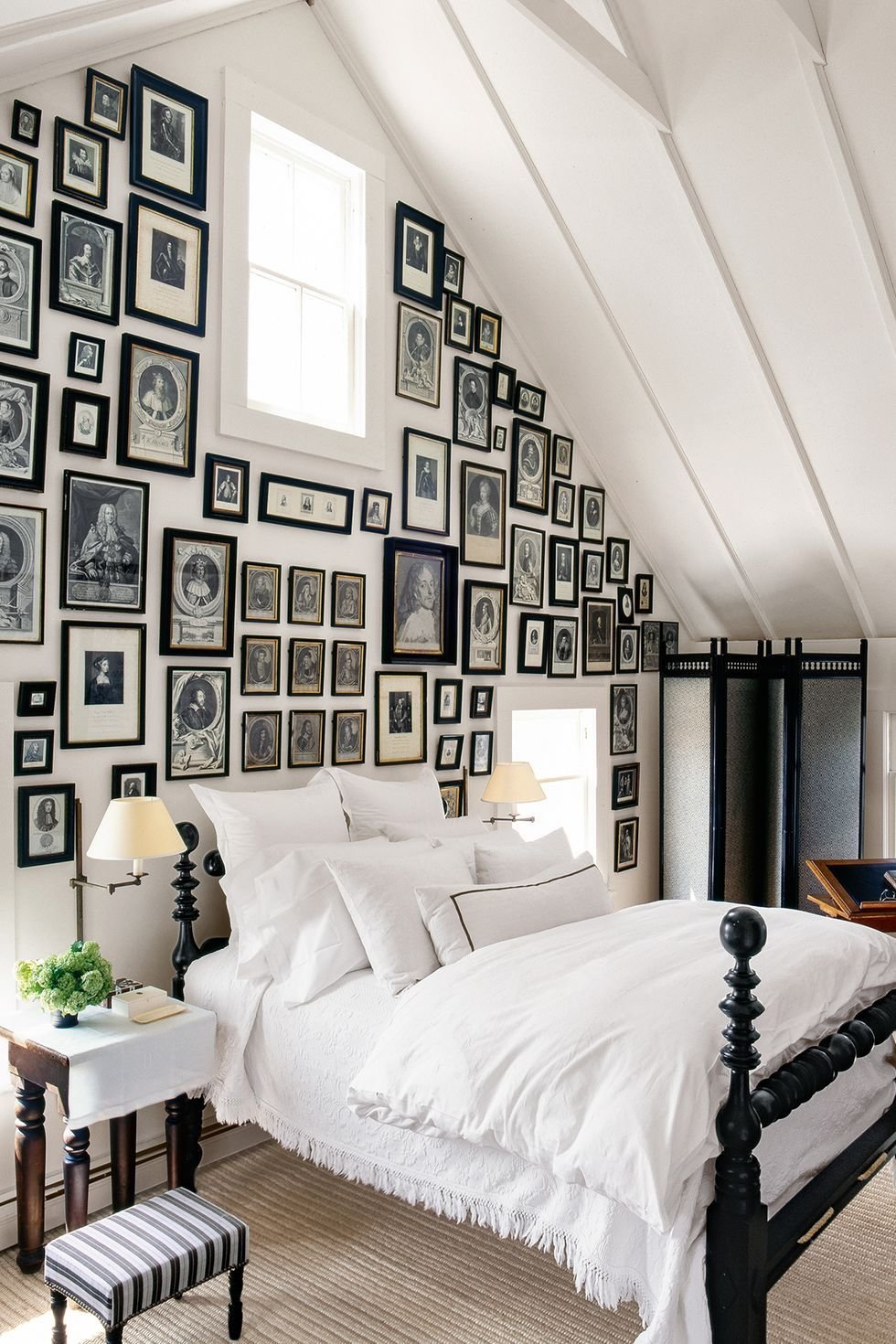 Arrange a statement gallery wall.
You can never go wrong with an eye-catching gallery wall, especially in a bedroom setting. Create a cohesive look with black frames that are perfect for displaying your favorite photographs, mementos, and more.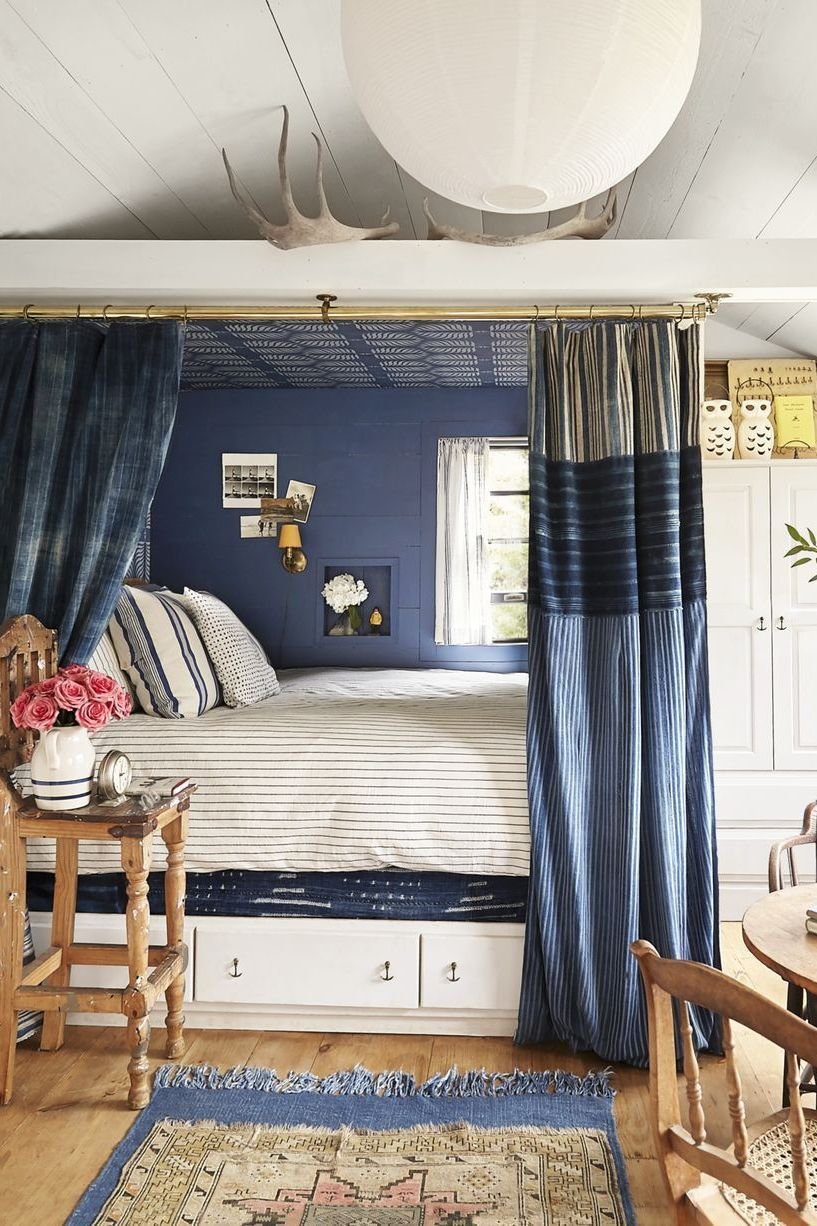 Consider a built-in bed.
Give your space a cocoon-like feel by going for a captain's bed. The cozy style is also the perfect way to experiment with coastal-inspired decor.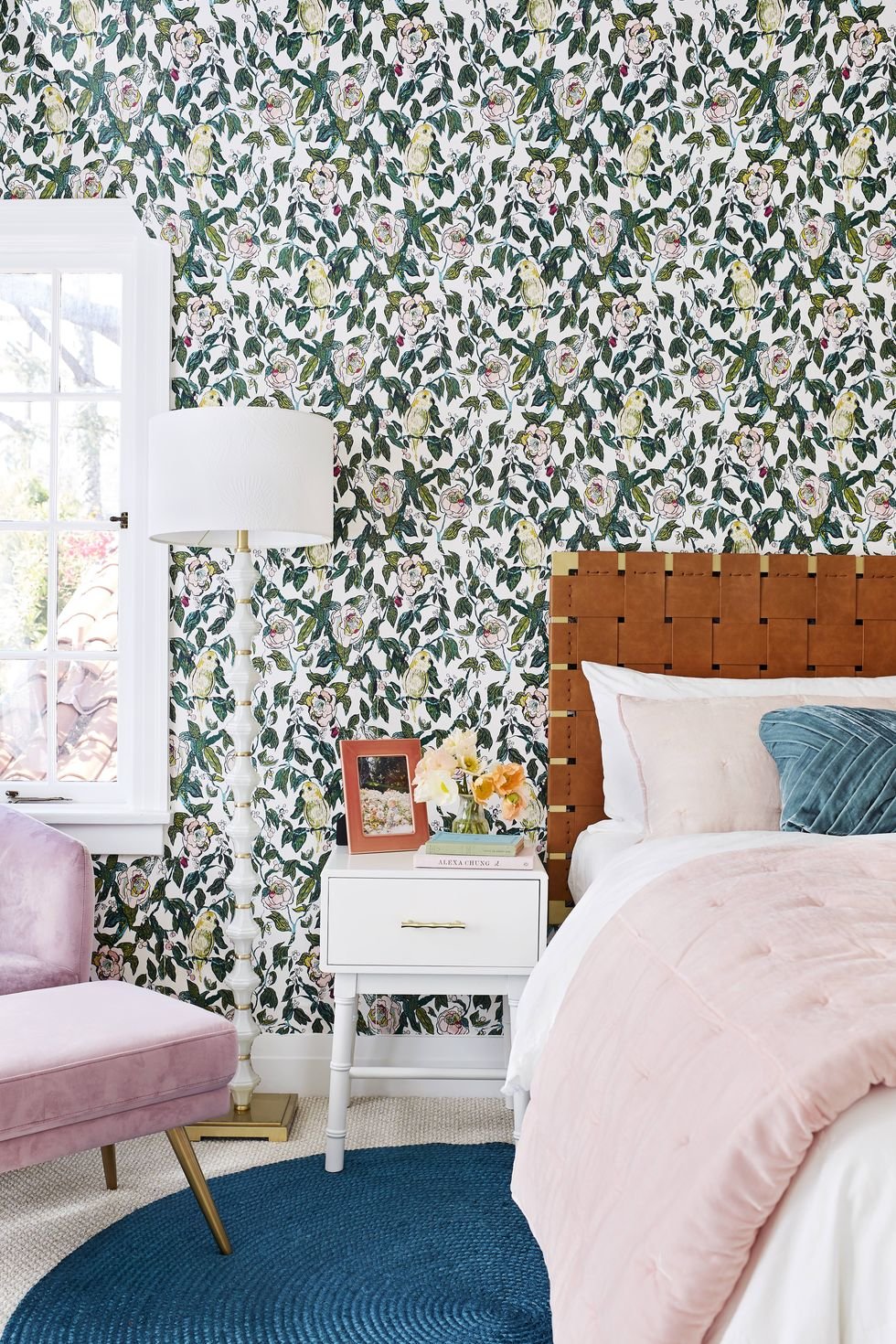 Be bold with wallpaper.
Make an impact without too much commitment with removable wallpaper. When you're tired of the look, just replace it with a different pattern or paint.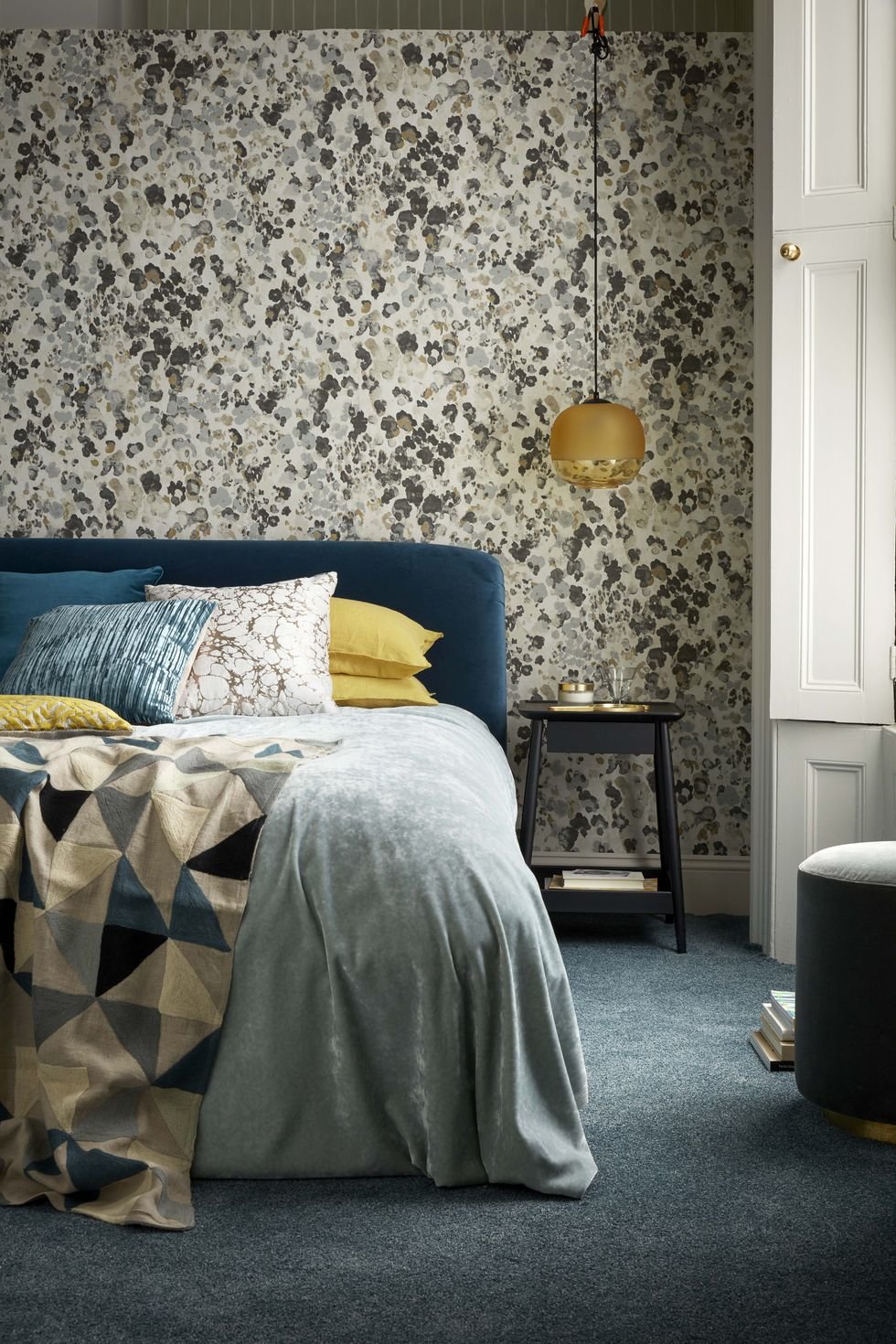 Mix warm and cool colors.

The color wheel can still come in handy outside of art class. Opposite colors like blue and yellow/orange play well together. Blue makes the room feel calm and serene while yellow offers a pop of cheeriness.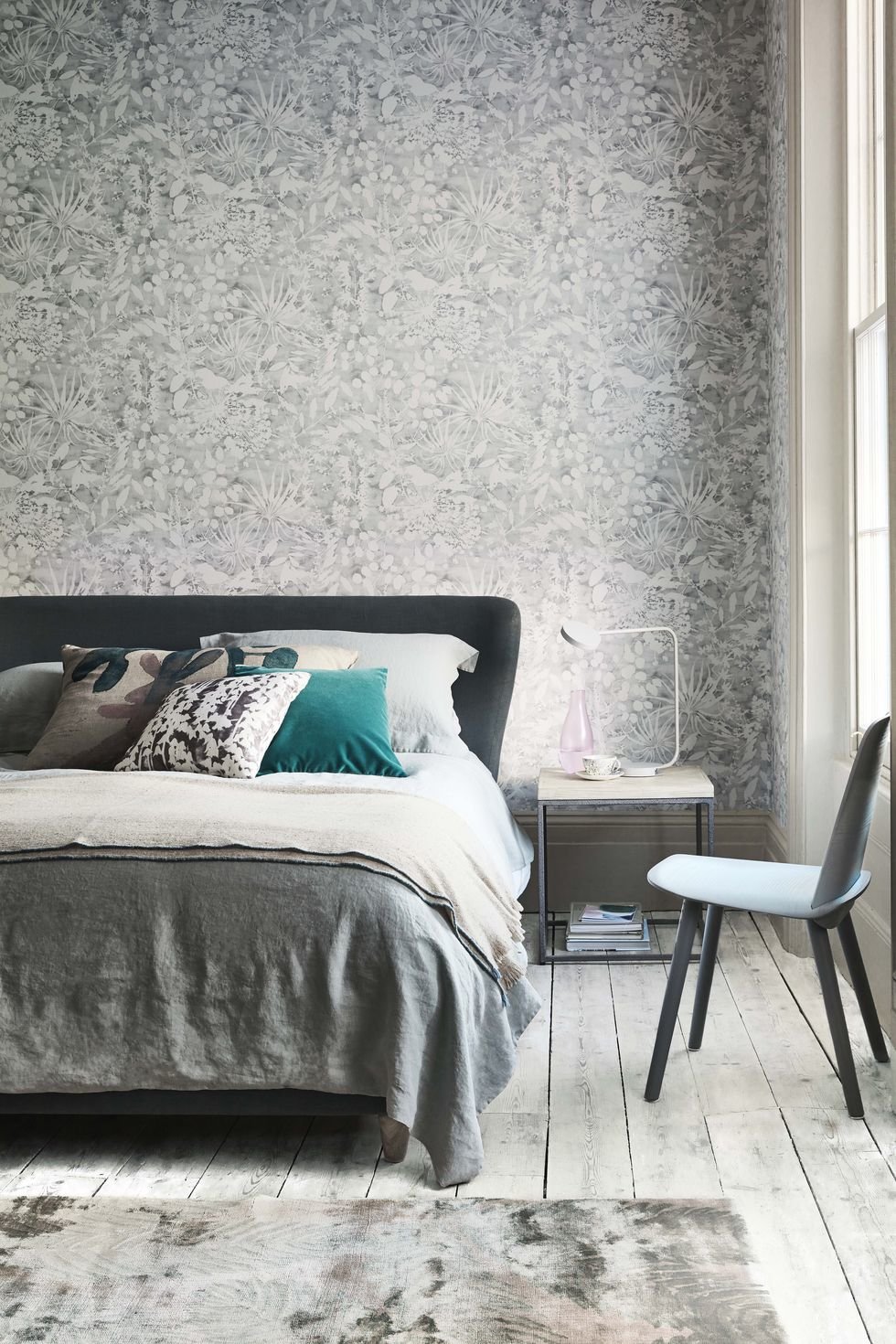 Add a pop of color.
Keep all-gray bedrooms from looking tired with a bold pillow or throw. The teal here adds just the right amount of color and fun to an otherwise serene space.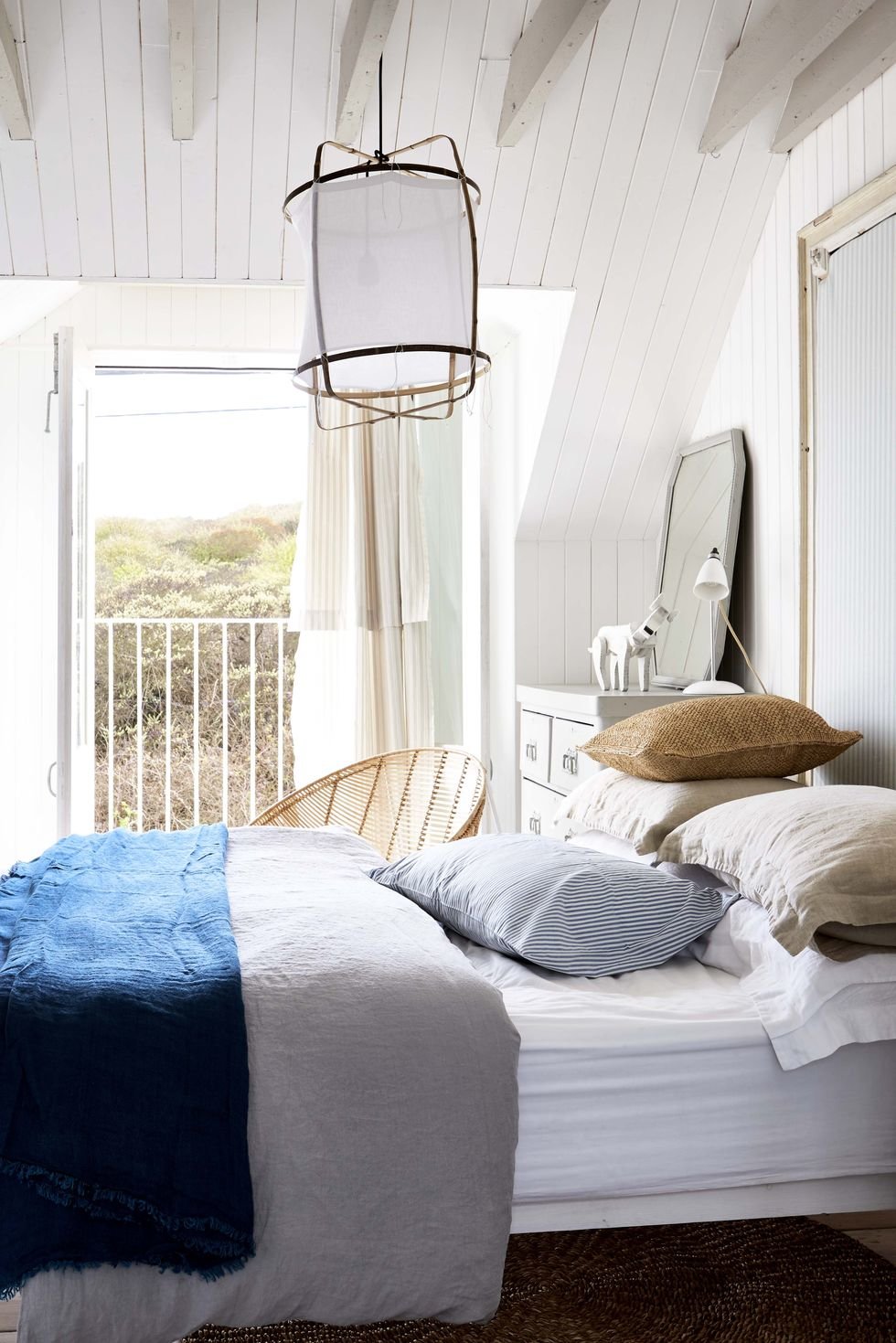 Hang a mirror or two.

Your eyes aren't deceiving you: Mirrors make any room look bigger by reflecting light. A mirror as a headboard or even leaning up against the wall will help a small room feel spacious.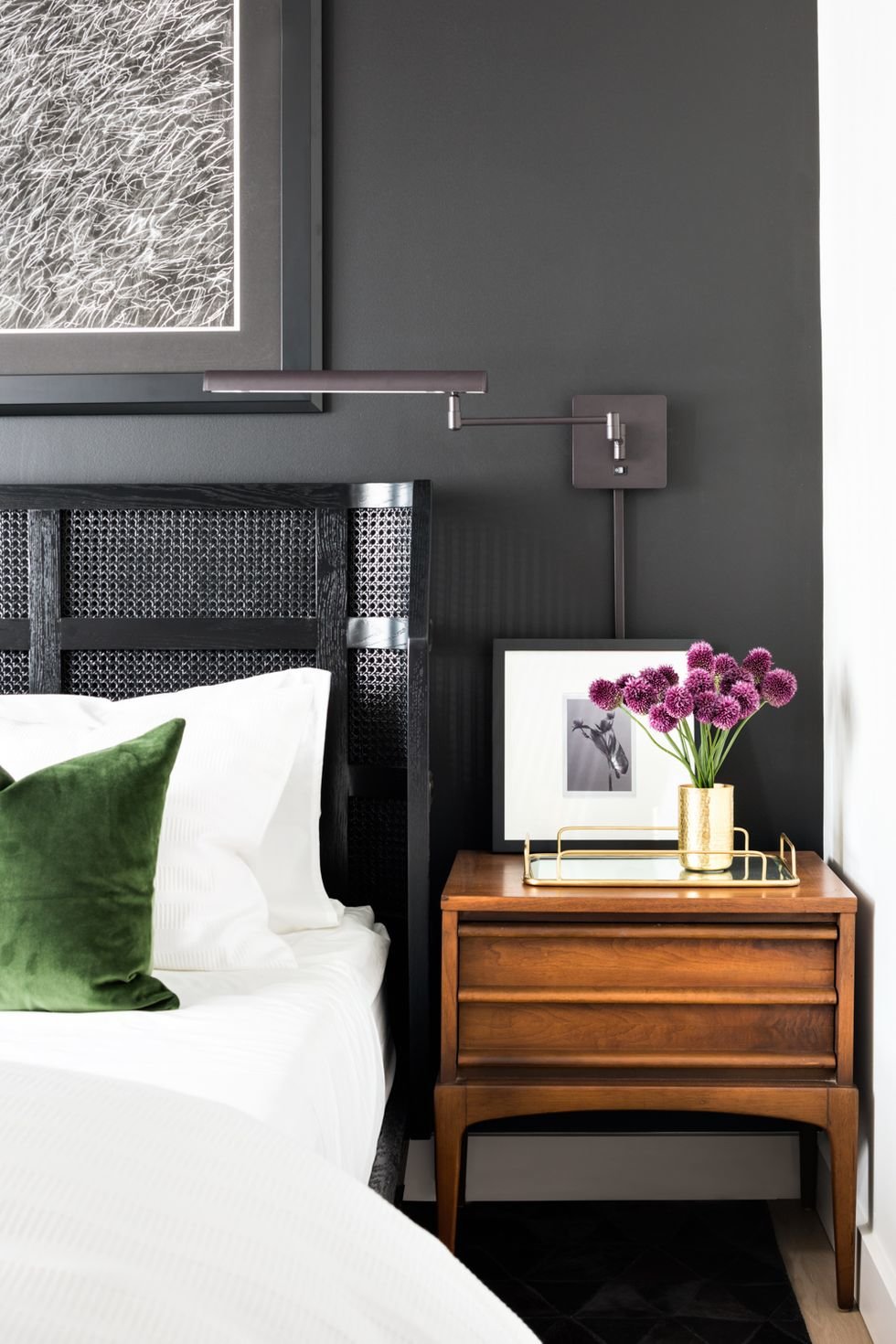 Try a little moodiness.
Take a cue from designer Dan Mazzarini and add a touch of drama. The black accent wall mixed with jewel tone pillows and accents gives this bedroom a sophisticated look without being stuffy.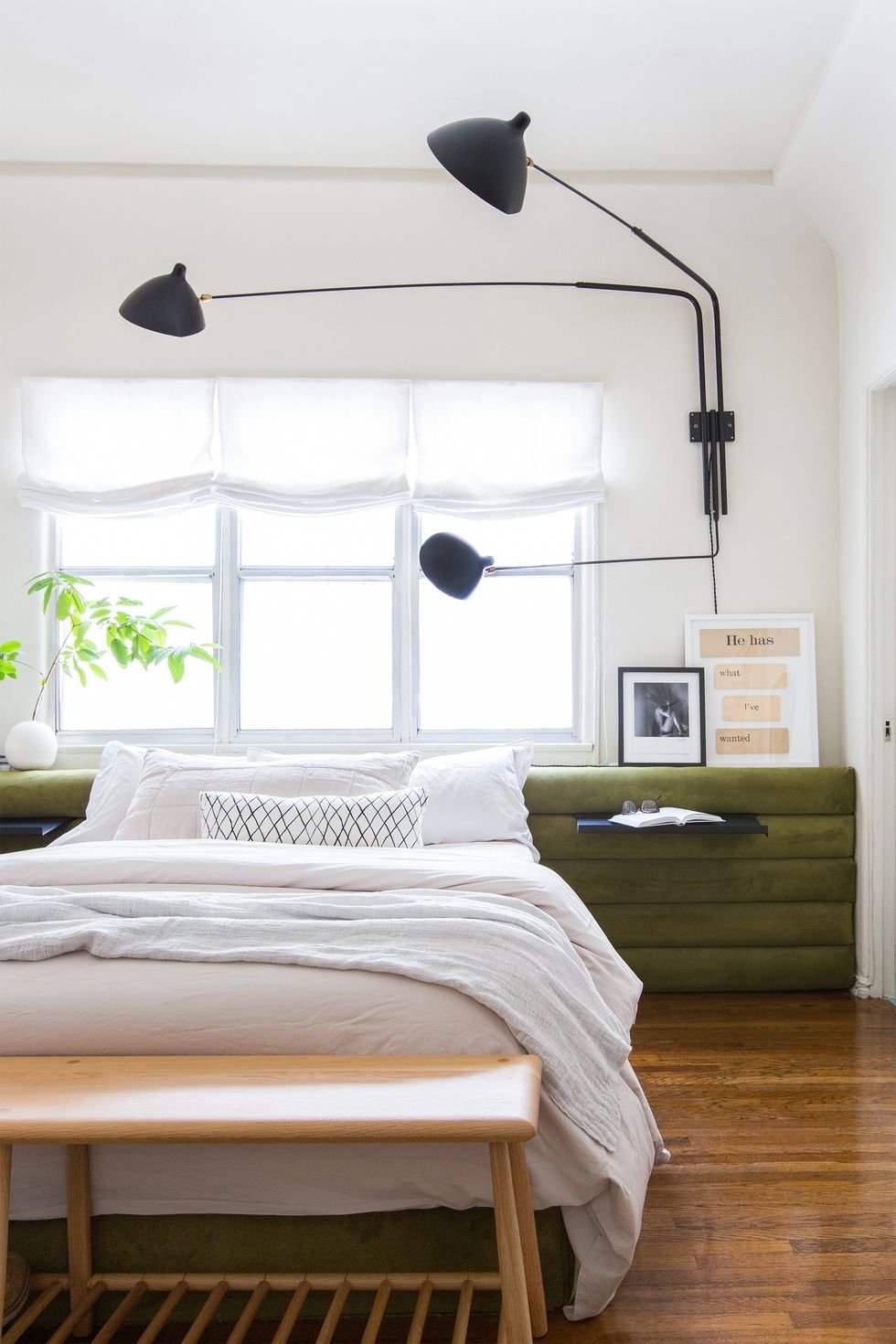 Find your light.

Follow designer Brady Tolbert's lead and make lighting a priority in your space. This sconce easily swivels so you can find the perfect angle to read in bed.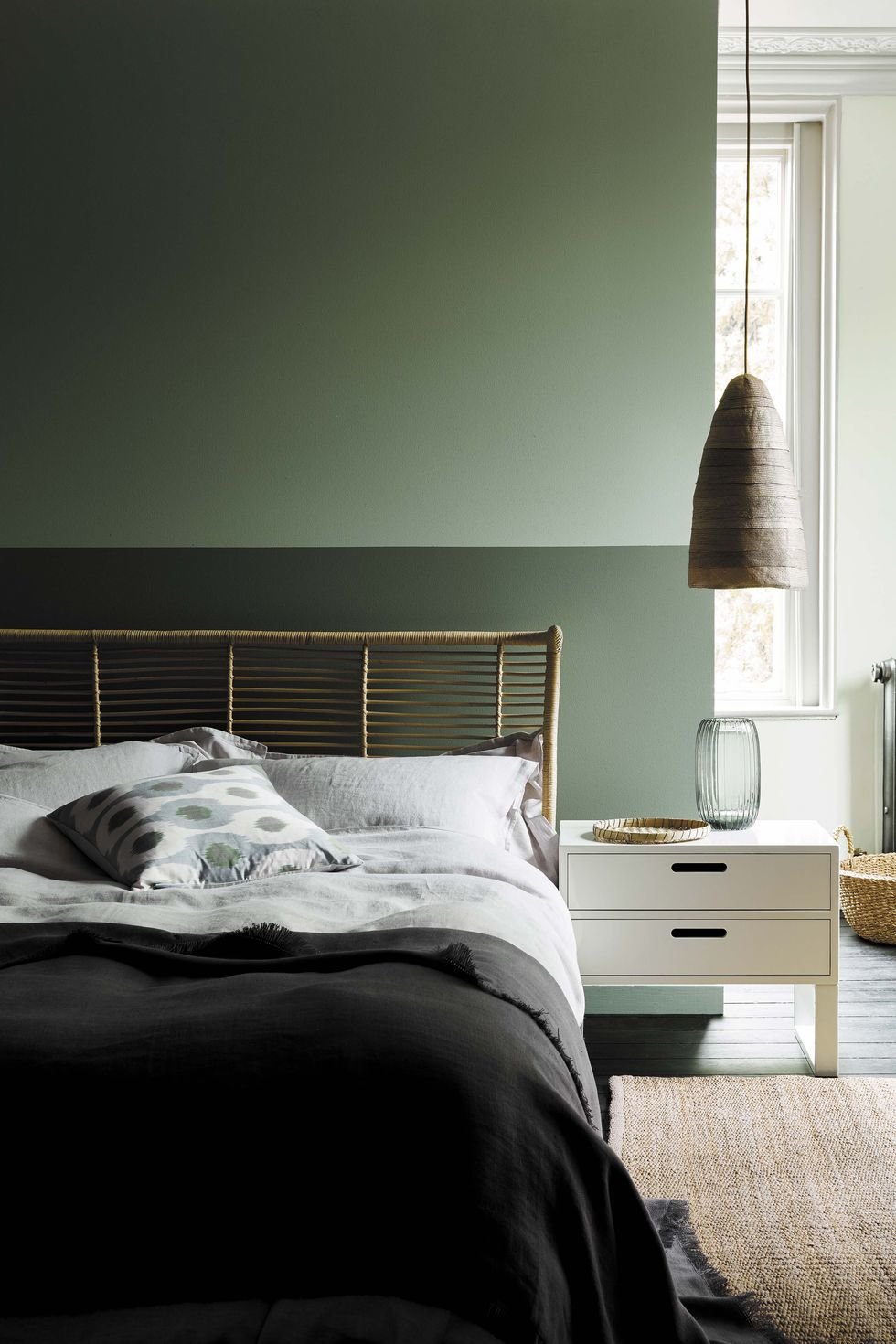 Try a two-tone wall.
Make a dramatic change with just a couple of cans of paint and some painter's tape. Go with a darker color on the bottom half of the wall and save a hue a few shades lighter for the top portion to draw the eye upward.