Having an organized, well-lit surface to perch at while applying make up will ensure better results (aka, you won't look like Bozo the Clown-well, no promises there, actually). And it'll add some style to your bedroom, walk-in closet, or bathroom. Whether you're on the hunt for makeup storage solutions, ideas for small or awkward spaces, or even just some design inspiration, the 11 makeup vanity ideas below will take good care of all your lipstick, skincare, fragrance, and nail polish collections.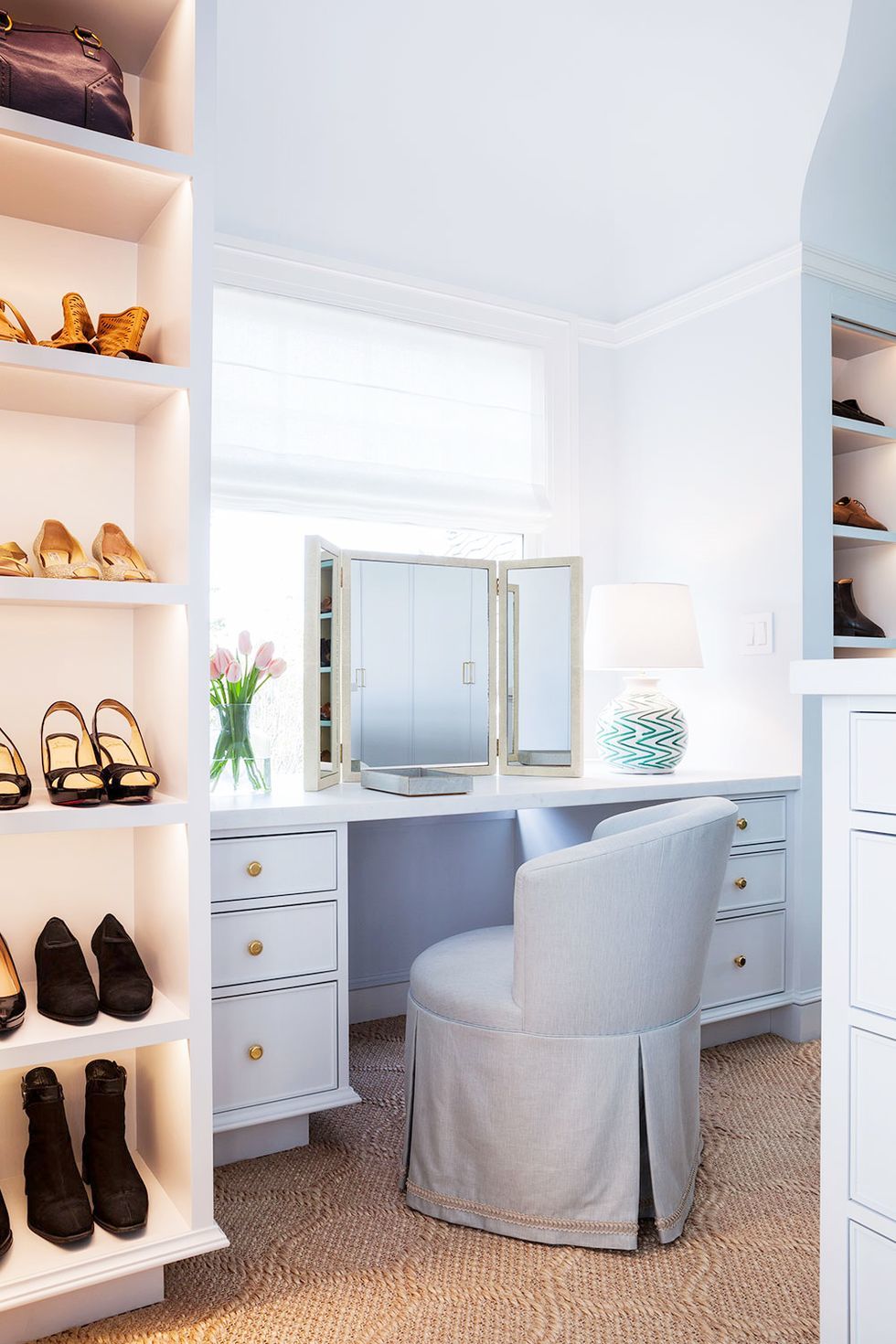 Use a Paneled Mirror

If your makeup table is facing a window but a small makeup mirror isn't going to cut it, opt for a folding mirror like in this walk-in closet designed by Heather Hilliard. Since a three-paneled mirror can stand up on its own, you won't have to worry about securing anything to the wall. The built-in table is also flanked by six spacious drawers for extra storage.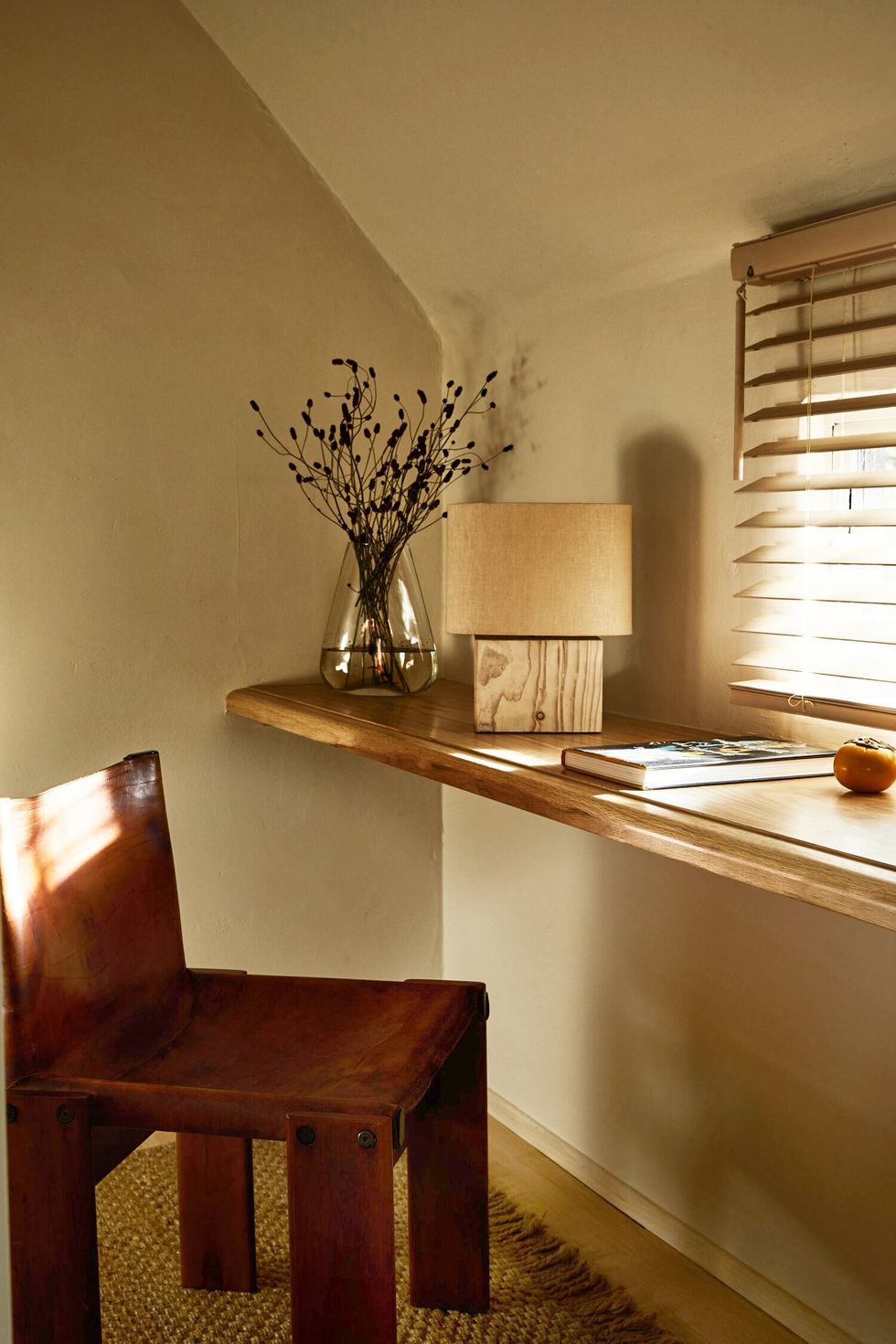 Install a Floating Shelf

Set up a slim floating desk by the window for optimal makeup application lighting. It'll double as as a desk, too. Keep things minimal, as Corinne Mathern Studio did here.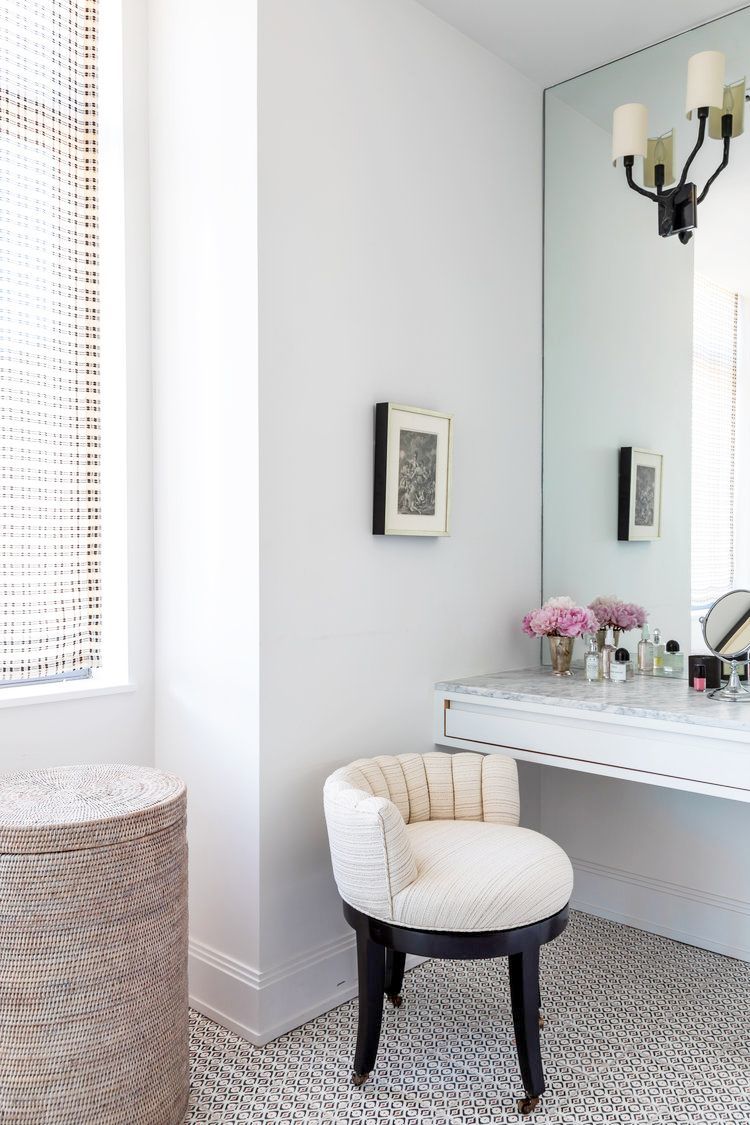 Mirror the Back Wall

Designed by Patrick McGrath, this corner vanity boasts a sleek, low profile but also has a deep enough drawer to accommodate essentials. The channel-back upholstered stool introduces some warmth to the cool bathroom and the mirror makes the room look twice its size. For a final, energizing touch, display a small bunch of flowers in the corner and keep your favorite investment products on the counter (like a Byredo perfume bottle).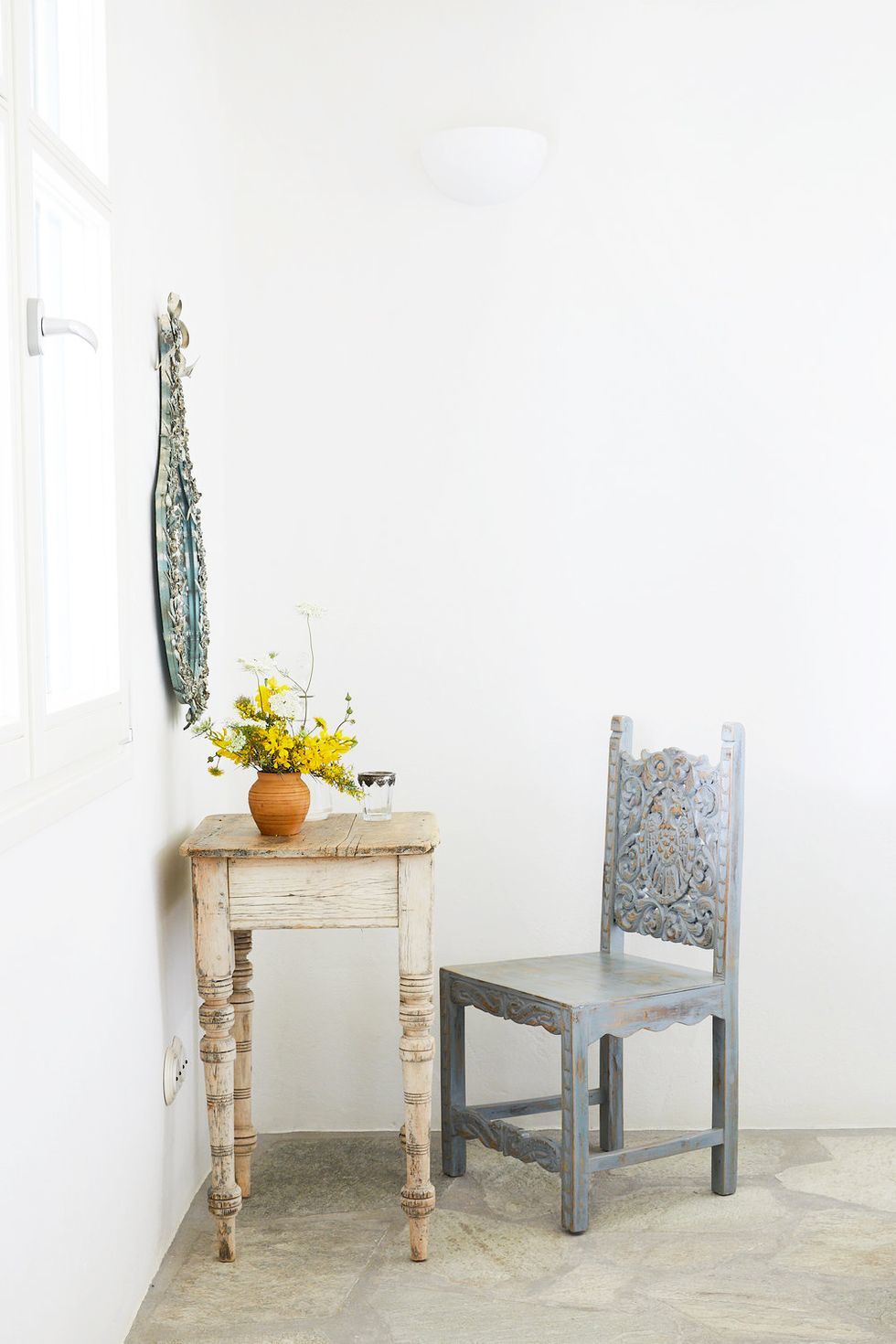 Make Do With a Side Table

Don't let a tight budget or small space stop you! Use a modestly-sized side table for a makeshift vanity table if a desk or built-in isn't an option. Then simply hang up a mirror and pull up a side chair. If you aren't by a window, you may want to add a small table lamp.


Install Secret Storage

Wall mount a floating cubby or fold-out desk to keep your collection tucked away when you aren't using it but also easy to access. Bonus: This idea takes up zero floor space.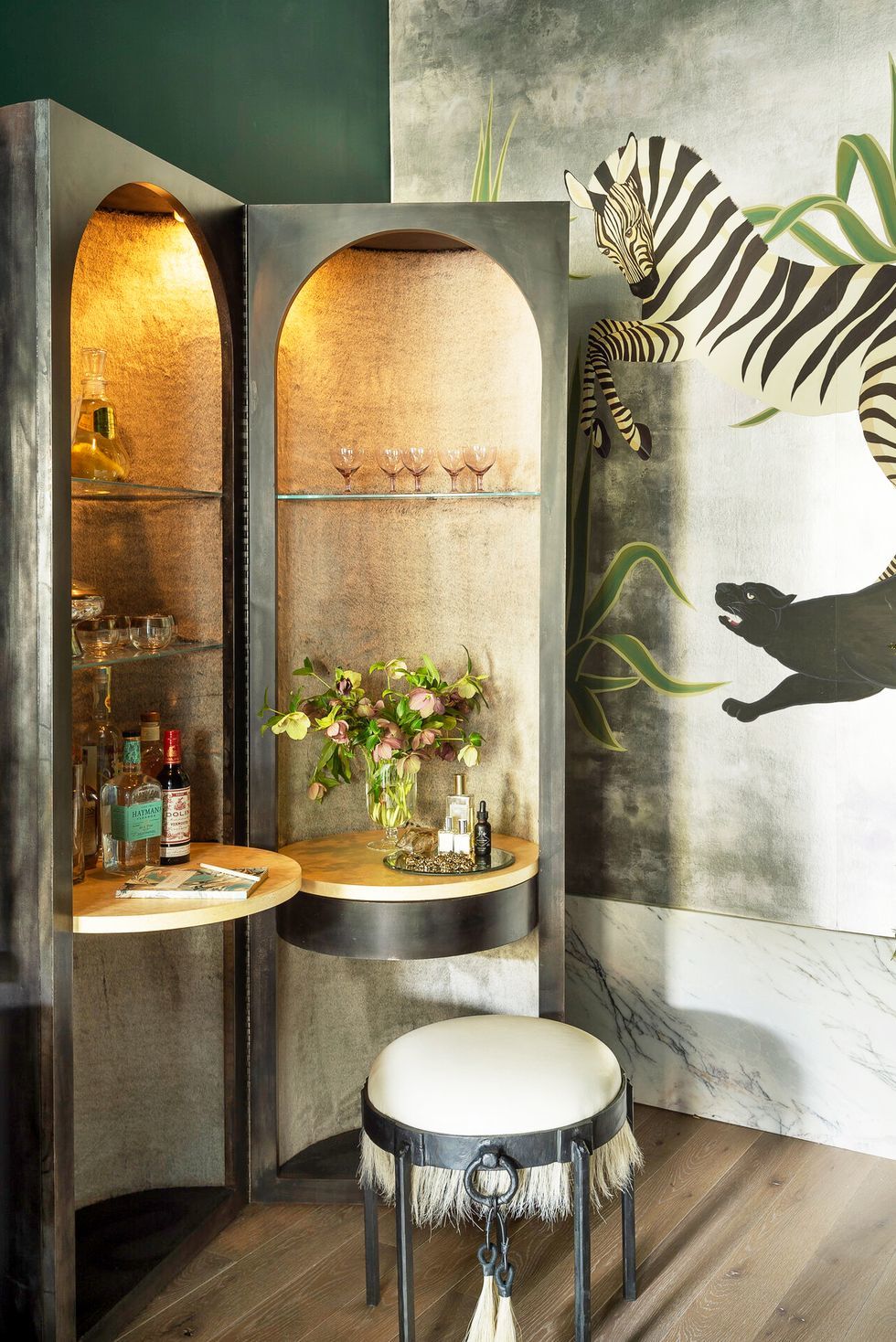 Use an Armoire or Folding Screen

Convert an armoire or folding screen into a makeshift vanity table in a spare corner. Studio DB outfitted this one with upholstered interiors and floating shelves for glassware and bar essentials or whatever else you'd like in your boudoir aside from makeup and skincare items.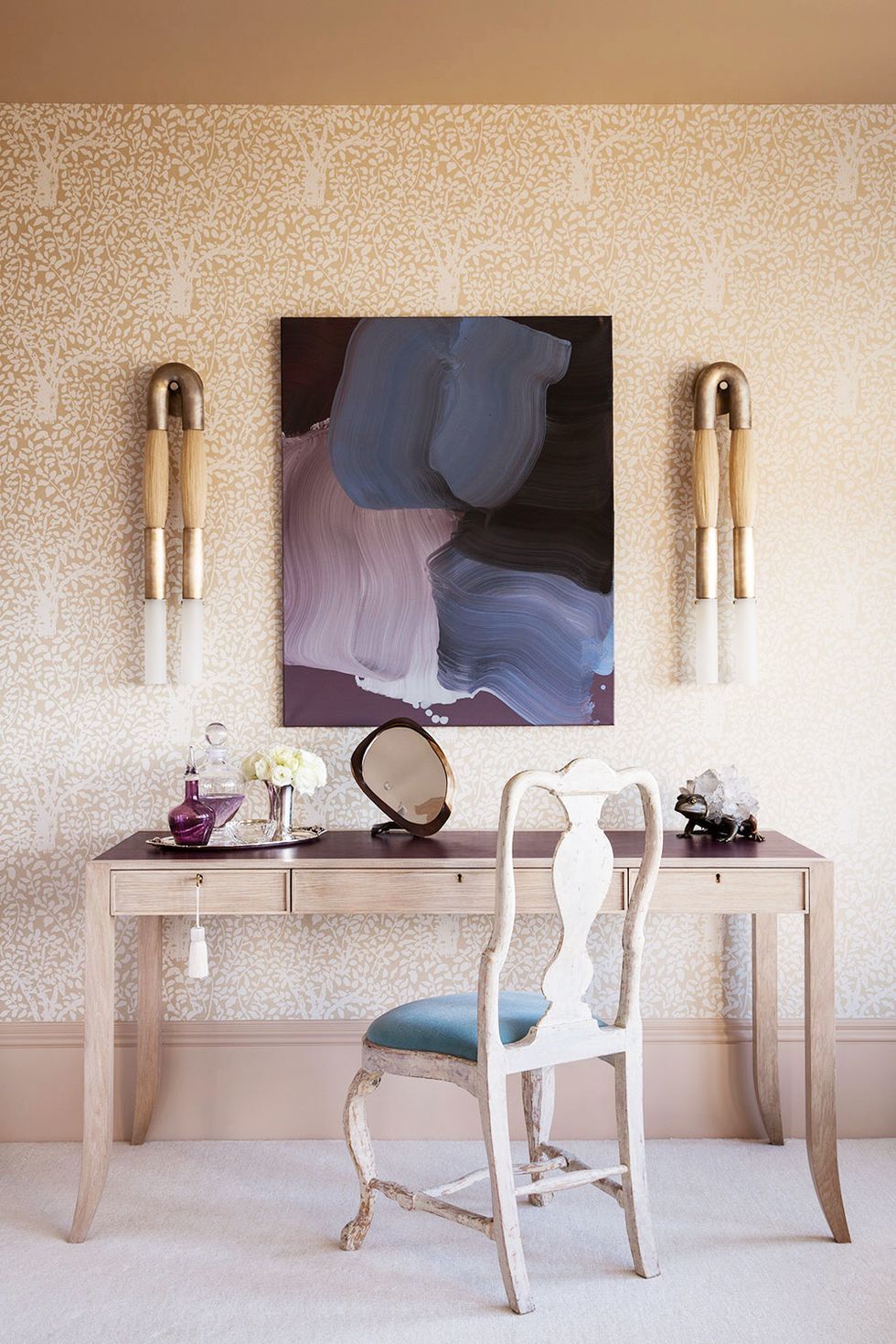 Have It Double as a Desk

Pick a small desk so you can also use it in your bedroom as a little workspace. And instead of hanging a large mirror, animate the walls with an eye-catching painting and keep a sculptural hand mirror on the desk for makeup application.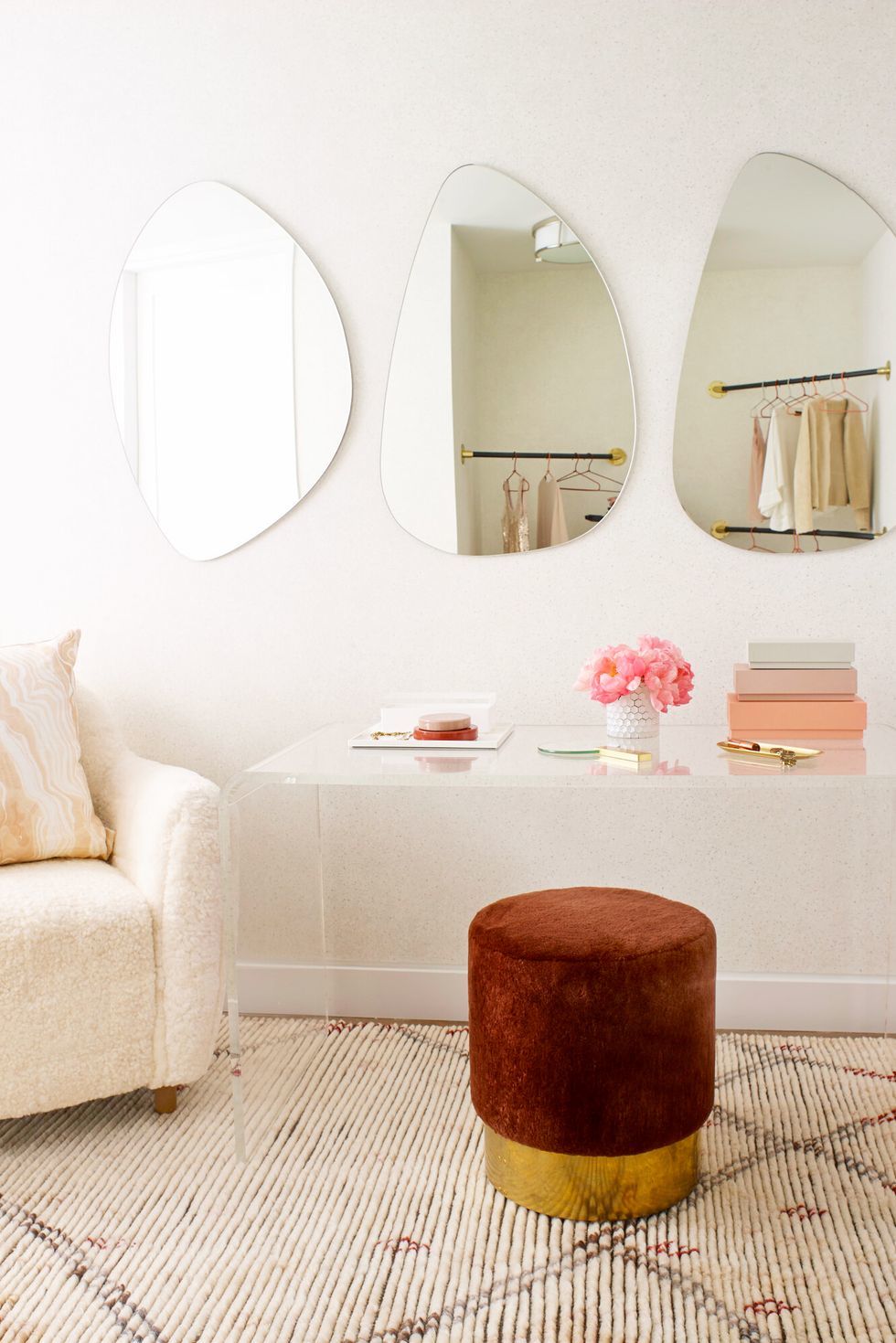 Add Accent Seating

A comfortable place to sit while you get ready instantly makes a closet feel more luxe, especially with a velvet pouf like this one in a walk-in closet designed by Studio DB. We also love the idea of lining up a set of asymmetrical mirrors instead of just one for a bolder statement.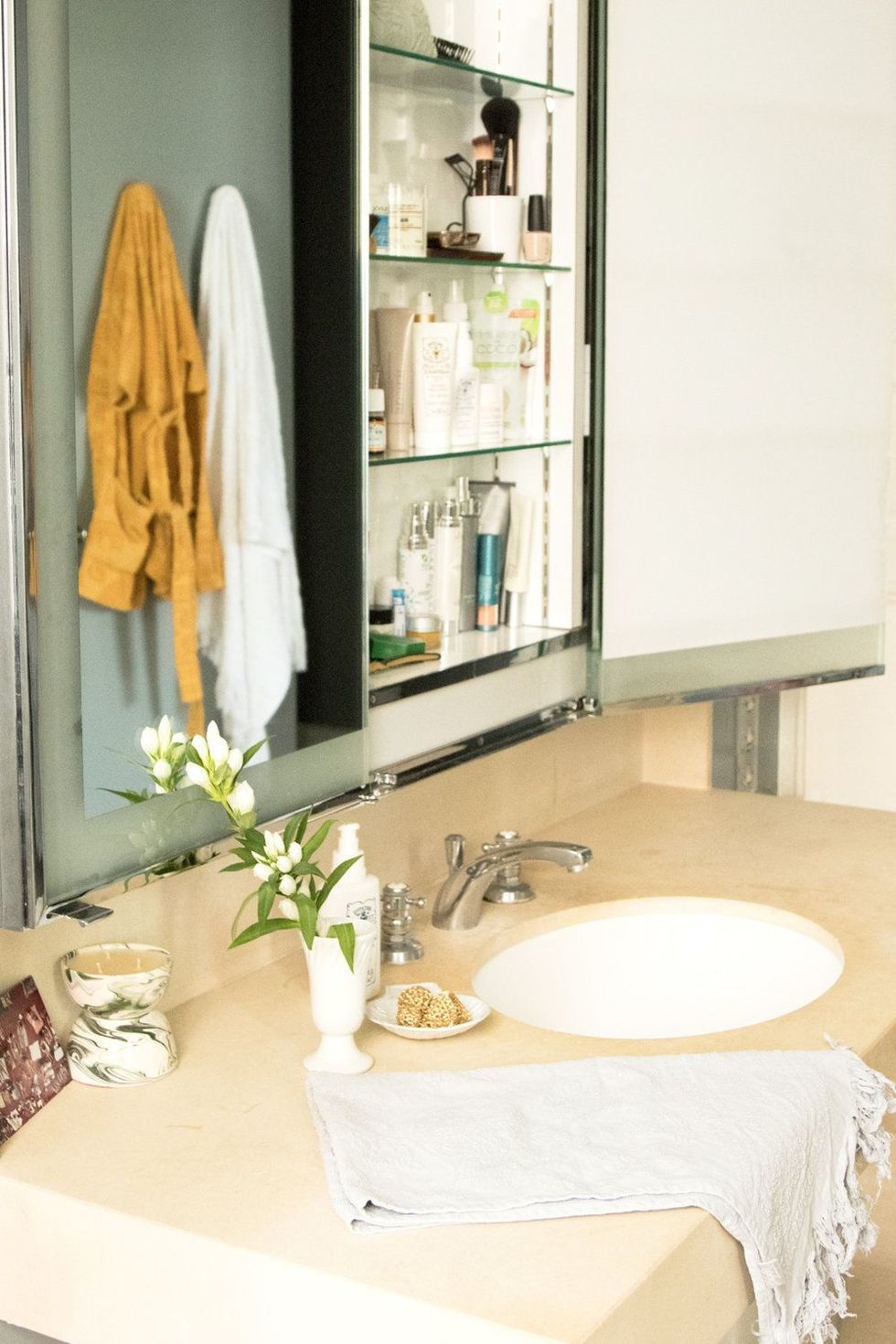 Try a Mirrored Medicine Cabinet

Just use your sink! If you don't have space for an actual vanity table, a wall-mounted, mirrored cabinet will do. It's convenient and makes it easy to access all your products.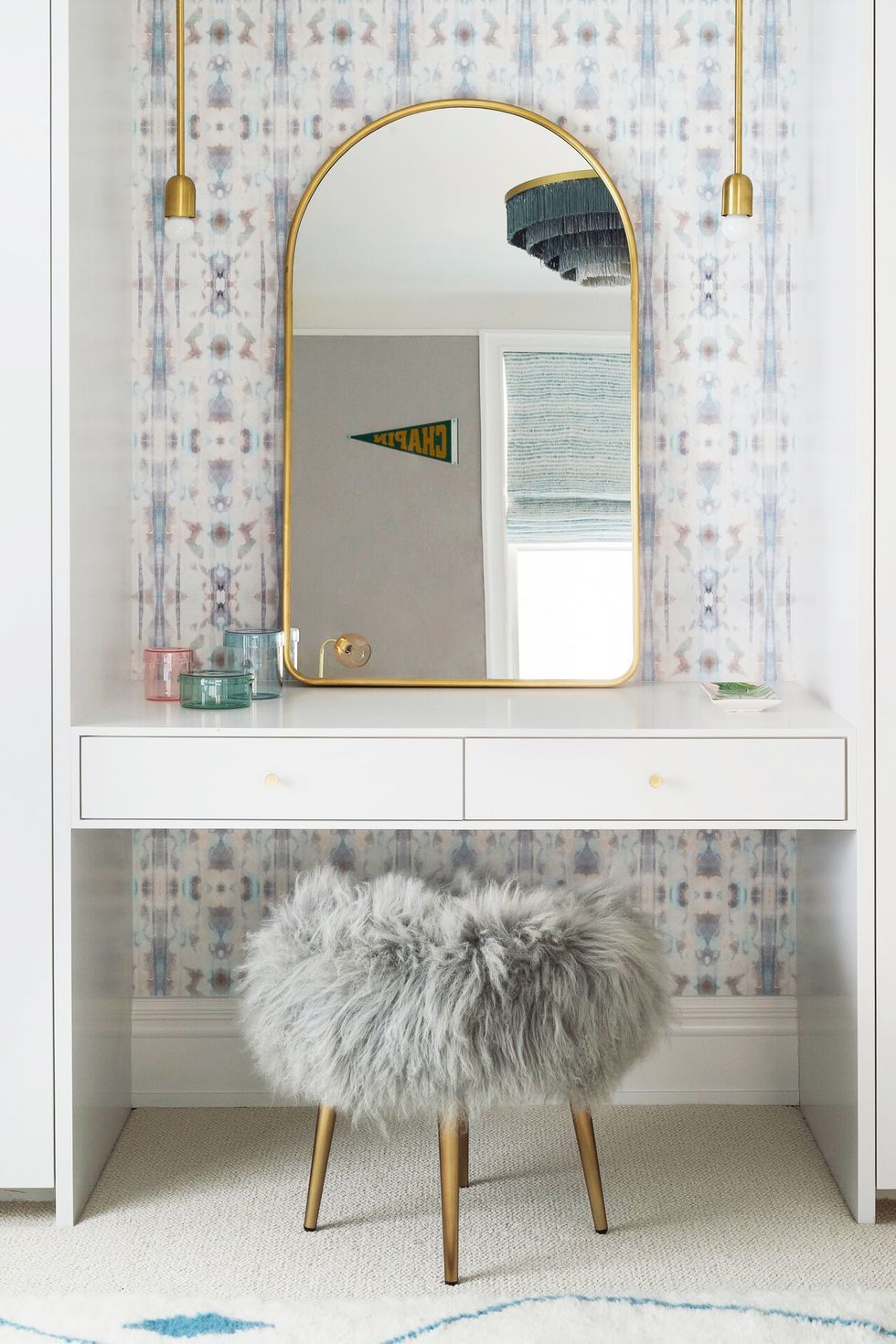 Animate It With Wallpaper

If you have a small desk or vanity in your closet, use pretty jars to store your jewelry. Consider making a statement wall with wallpaper, lean a mirror on the surface, and tuck in a bold stool. Hang pendants on both sides of the mirror rather than opting for sconces.