Here are some ideas that you can use to incorporate the right light into your interior design.BUT if are made from recycling parts ? Here Ten of our Recycling Light Designs:


Tea Pot Light designed by Ralston & Bau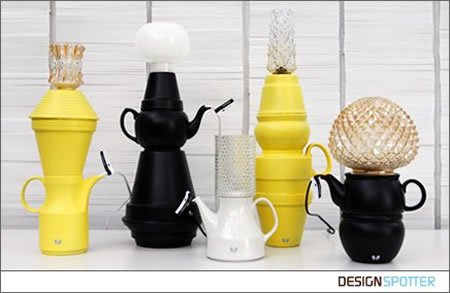 Designed by Ralston & Bau the Tea Pot Light is the first recycling light design in our top.Each lamp shade is carefully handcrafted and individually designed to be one of a kind. Not only tea pots but also old garden pottery, bowls & lamp shades have been artistically used to design the lights. via


Illy lamp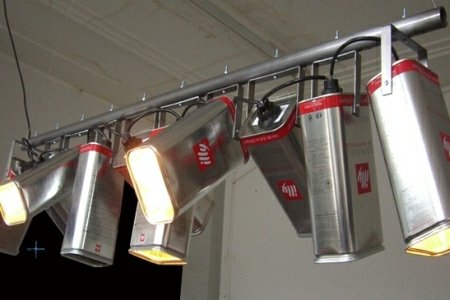 The illy coffee company was founded in 1933 by Francesco Illy. Today, illy coffee beans can be found in 140 countries worldwide. Here is a interesing light design made from aluminum cans.Looks like a others disco lights.


Lighting Made of Galvanized Iron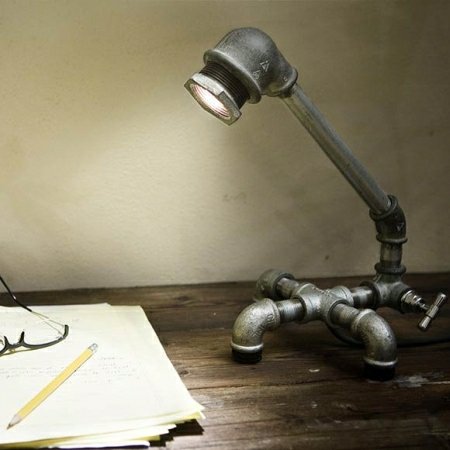 This project is made of galvanized iron parts and an original innovative – on/off tap light switch (developed at the studio), combined with the electronics needed for it to house a 20watt halogen light bulb. I guess is a unique functional light for your office desk, on your computer station or in any other place you need it.


Light with plastic bottle caps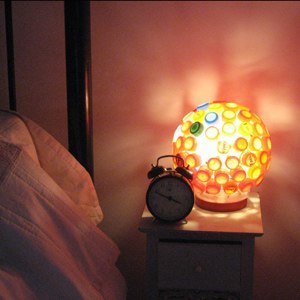 In future may all the plastic bottles will be recycled, in UK only 5.5% of plastic bottles sold are recycled, which leaves 40 thousand tonnes left to go into landfill each year.Here is a interesting recycled light design made from plastic bottle tops and caps. Different bottle caps can be collected to change the light's colour and pattern.


Cans Light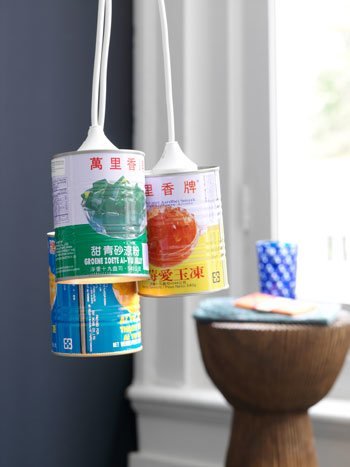 Thousands of beverages are consumed throughout the world everyday. Many are packaged in aluminum cans that should be recycled. Did you know that you can do your part for the environment and get paid for recycling aluminum cans? You can made a cool lamp for your home if you have a inspiration.


Tape Cassette Lamp by Transparent House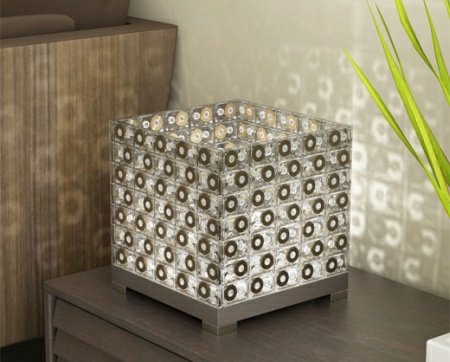 Made from many cassettes,each lamp uses a bright, cool-burning neon light source to keep the plastic cassettes from melting.All cassettes are in their cases.


Cluster chandelier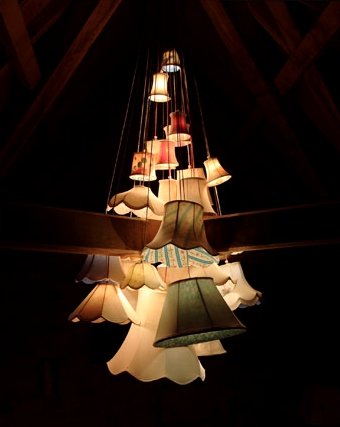 A room can come alive with the right lights & shades. Lightning plays a major role in creating the right ambiance of a room.Lampshades of all shapes and size cluster together jostling for positions. Many other works from James Plump are based on recycling or reusing things to make new lights.



RECYCLED TUBE LIGHT by Castor Canadensis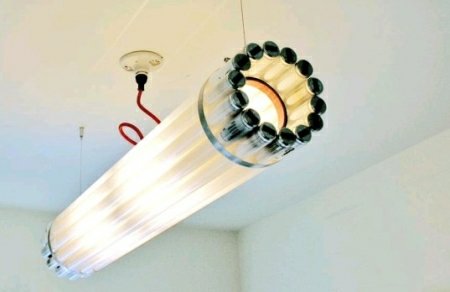 If you have many old fluorescent tubes and don't know what to do with them, here's the perfect idea for you! The Toronto based design collective known as Castor Canadensis fashions beautiful ceiling lights out of discarded old fluorescent tubular lightbulbs.


Tea cups light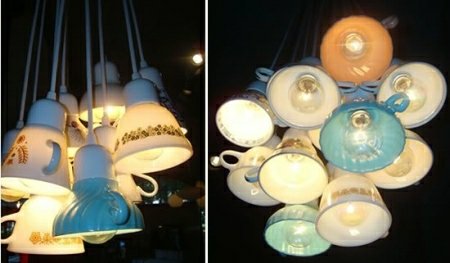 I know someone who collect tea cups,it`s like a hobby for him.Grandmothers may still have cup and saucer sets from their youth that could be the basis of a teacup collection which would bring them many hours of joy.There are available in many colors around you and you can mix it to create a cool tea light. Also if you are going to buy, the ted lights are a unique and creative option for anyone looking to light their life with style.


Drinking Straw Pendant Light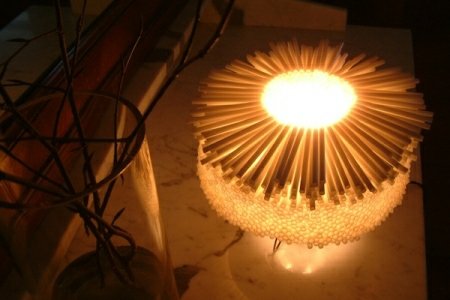 For this design you must have thousand of Drinking straws.Is really fun to make one if you have time and also is cheap.This lamp is made out of drinking straws. The main idea was to bring the light through the straws instead of liquid.