Desperately in need of a vacation but not ready to book a flight? Poolside cabanas are a worthy investment to fulfill your wanderlust wishes. The travel destination is set to your backyard! Host friends and family with less than half of the stress planning a vacation takes by keeping cool in the shade of your cabana. We've found the best poolside cabanas to enjoy all summer and even into the start of fall if don't want your vacation to end. The best part is: You won't have to pack your bags.

The list below includes gorgeous gazebos, canopies, pergolas, and even a solarium! Transform your backyard into the vacation you deserve with the top poolside cabanas of 2021.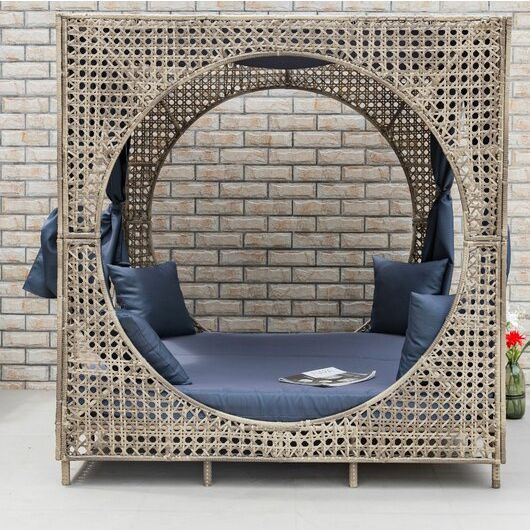 Brennon Cube Patio Daybed

Jump into this beautiful cube-shaped daybed and escape to your favorite travel destination. The patio comes with six plush cushions and the frame is wrapped in weather-resistant resin wicker rattan.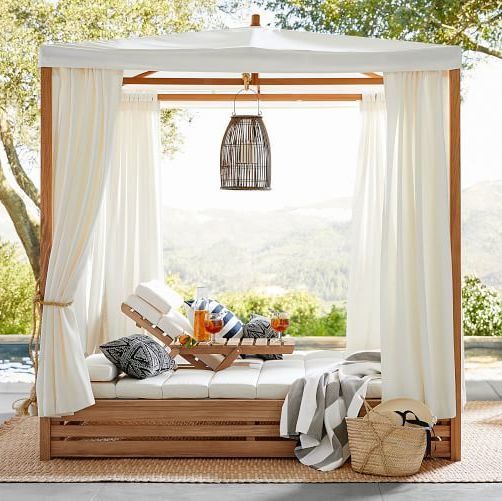 Madera FSC® Teak Daybed

This daybed was built to weather any storm. Created with premium Grade A teak and including a resilient QuickDry foam cushion, rainy summer days, or a long pool session will keep your outdoor oasis intact.


Gazebo for Patio Double Roof

This terra cotta-colored 10x10 gazebo gives your backyard a modern pop of color. The netting keeps the summer breeze blowing through and bugs out. Enjoy your lunch postswim in bliss.


Laguna Cabana Barnwood Pergola

Nothing beats summer romance! This pergola's intimated setup was made for deep conversations, whether it's nestled in the corner of your backyard or the main attraction. The armrests contain exotic meranti wood making a lovely "trip to Thailand" more believable.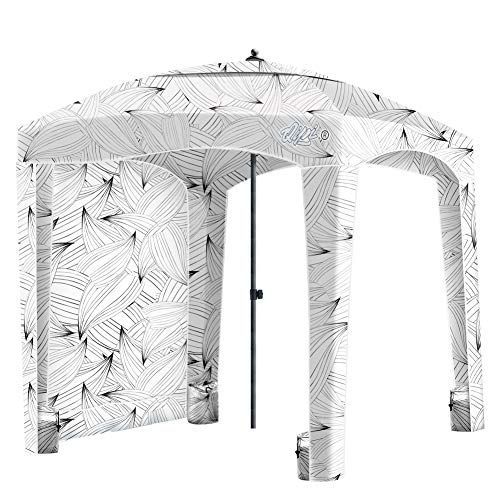 Qipi Beach Cabana

This tropical cabana is a cost-friendly and amazing sun umbrella to rest under after a fun pool party. Your family and friends will love the hassle-free setup UPF + 50 protection from sunburn.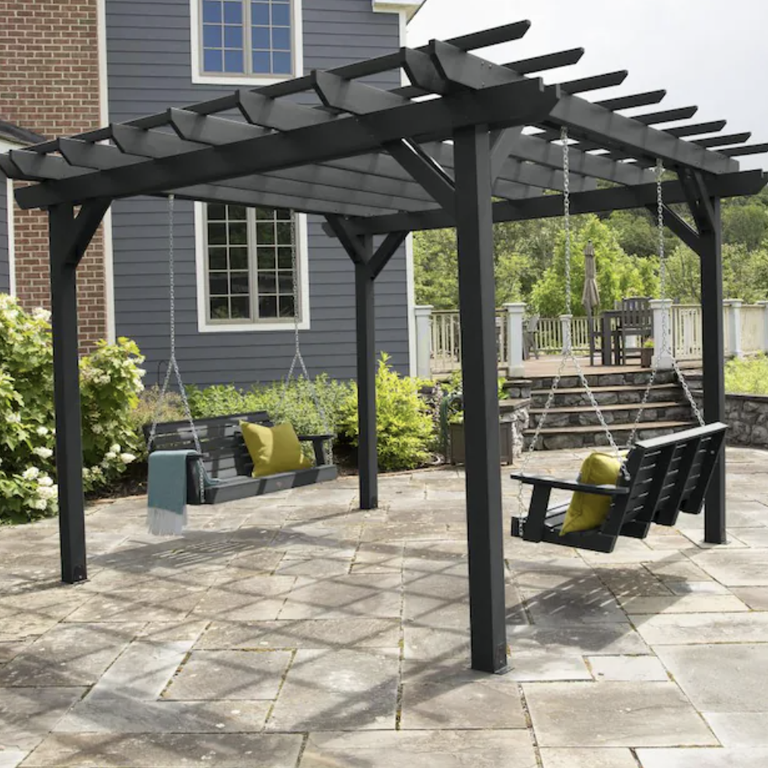 Bodhi Pergola

Welcoming and relaxing, this pergola has two built-in porch swings that with the wind. Just imagine you, your favorite book, an ice-cold drink, and the summer breeze gently pushing you along all summer.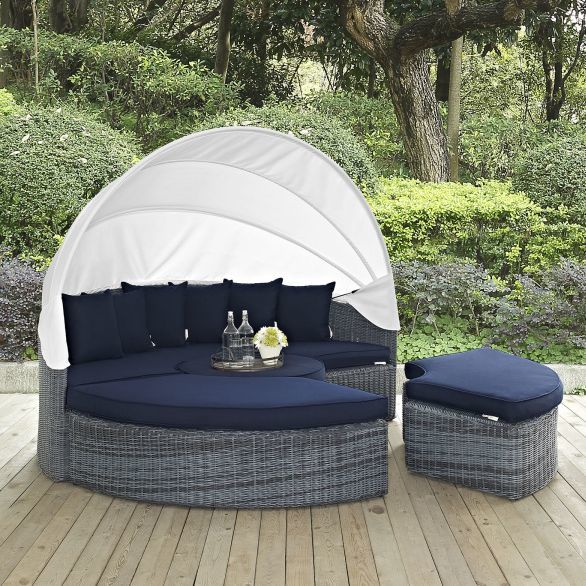 Summon Canopy Outdoor Patio Sunbrella® Daybed

For all of the introverts who would rather take a nap while everyone is in the pool, this canopy is for you. The attached Sunbrella will be the only friend you need to join you.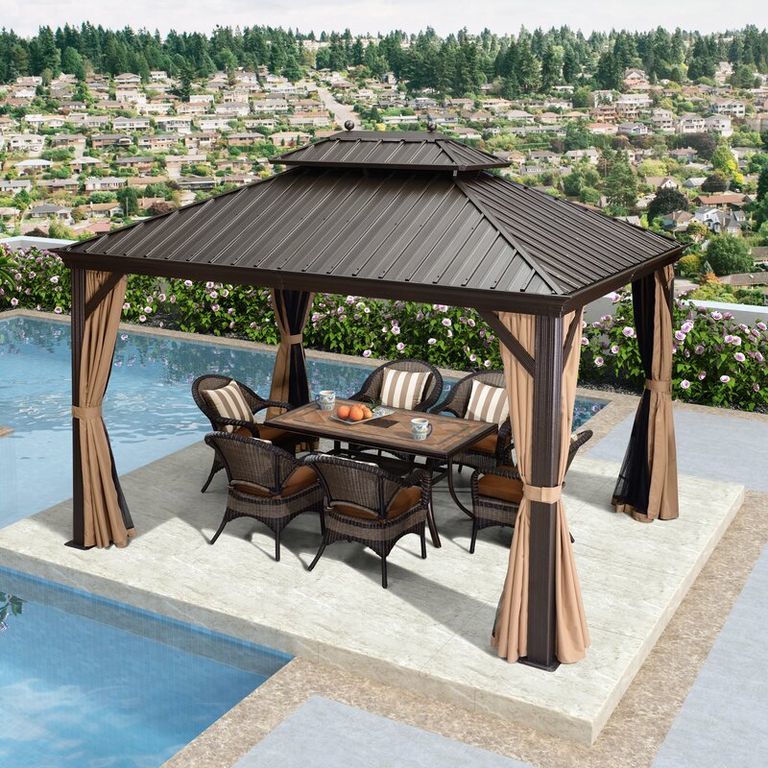 Aluminum Patio Gazebo

Compatible with all surface installations (grass, wood, or cement) and sturdy frames, this gazebo is stunning and low-maintenance.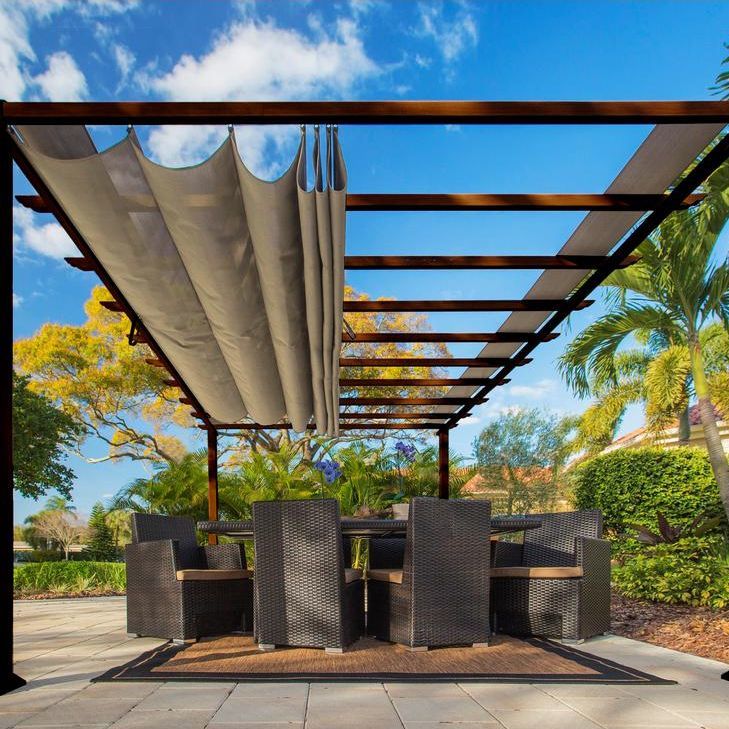 Verona Aluminum Pergola

This aluminum pergola was made with the look of Chilean wood, giving you a view of a trip without a lengthy flight. Create a wistful ambiance for your space whether it's a night in for two or entertaining guests.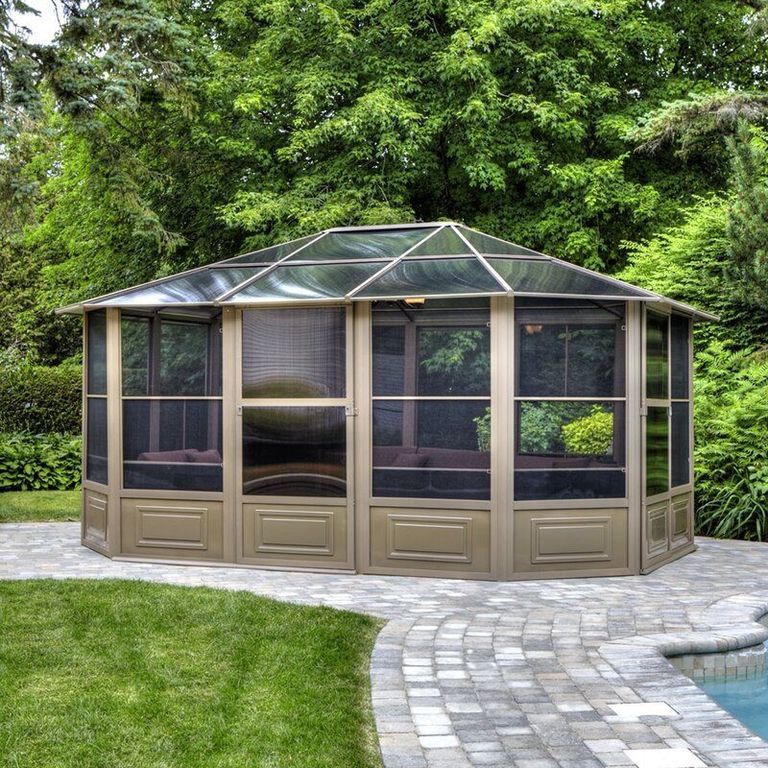 Florence Solarium 12 ft. x 15 ft. in Sand

Take in the sun and view with added UV protection from this solarium's polycarbonate panels. With 5-position wind panels, two sliding doors, replaceable window screens-this solarium is worth it. You're also able to keep it outdoors all year round!