When it comes to buying a kitchen faucet, the options are vast. You can choose from a single or dual handle, pull-down or pull-out, high or low arc-and that's before you even get to the subject of finishes and styles, which themselves seem endless. If you have no clue where to start, we have you covered. From a touchless faucet with voice control capabilities to a pull-down version with a 68-inch extended hose, you're bound to find the perfect kitchen faucet for your space. Just don't blame us if they inspire you to overhaul your entire kitchen.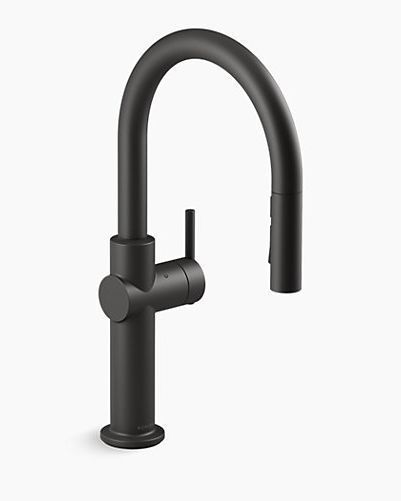 Best Touchless Faucet
Crue Kitchen FaucetKohler

This touchless faucet comes in four finishes and looks sleek and modern-the ultimate blend of form and function. But that's not even the best part. The voice-activated device pairs with Kohler Konnect so you can access it with Amazon Alexa or Google Assistant, and it reports back on leaks and usage in the app.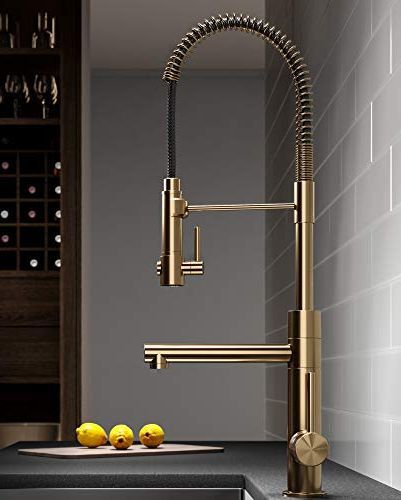 Best Commercial-Style Faucet
Kraus Commercial-Style Kitchen Faucet

With a height of nearly 25 inches, a long sprayer reach, and an aerated stream to fill large pots and pitchers, this restaurant-style faucet is fit for those who spend a lot of time in their kitchens. Bonus: It comes in various wear-resistant finishes that won't tarnish over time.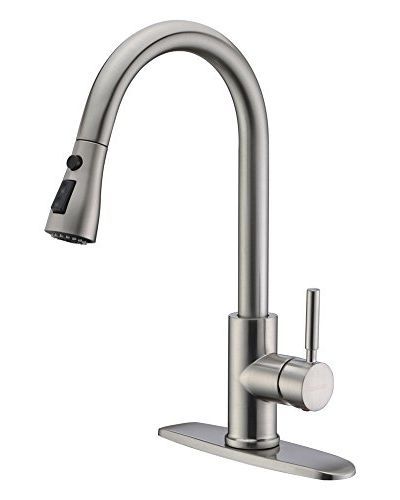 Best Affordable Faucet
WEWE Single Handle Kitchen Faucet

At just over $60, this budget-friendly faucet has three spray settings (stream, spray, and pause) and nearly 18,000 five-star reviews that praise it for its quality.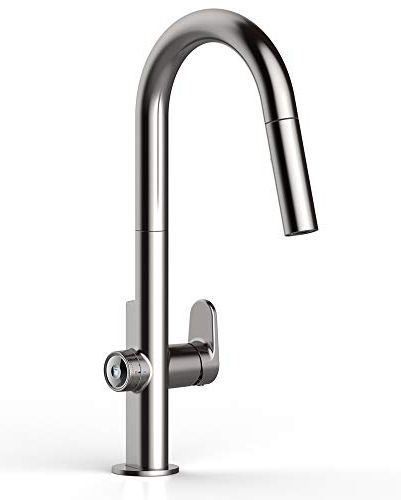 Best Faucet for Measuring
Beale Measurefill Touch Kitchen Faucet

Lose the measuring cups. With this high-tech faucet, all you have to do is turn the dial to serve up to five cups of water without even thinking about a meniscus.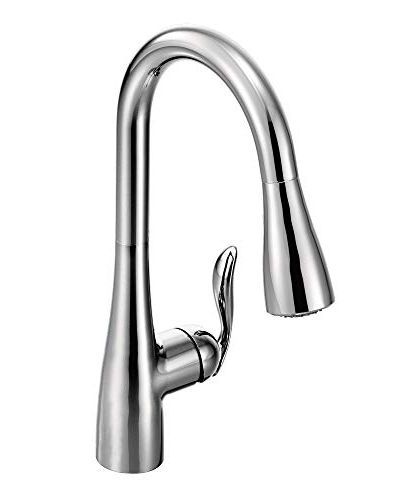 Best Single-Handle Faucet
Arbor Kitchen Faucet

Available in four finishes, this single-handle kitchen faucet has about 4,600 five-star reviews. People praise it for its power boost technology that makes cleaning dishes a breeze. Another perk? The handle has a slight curve that'll add a soft touch to any kitchen.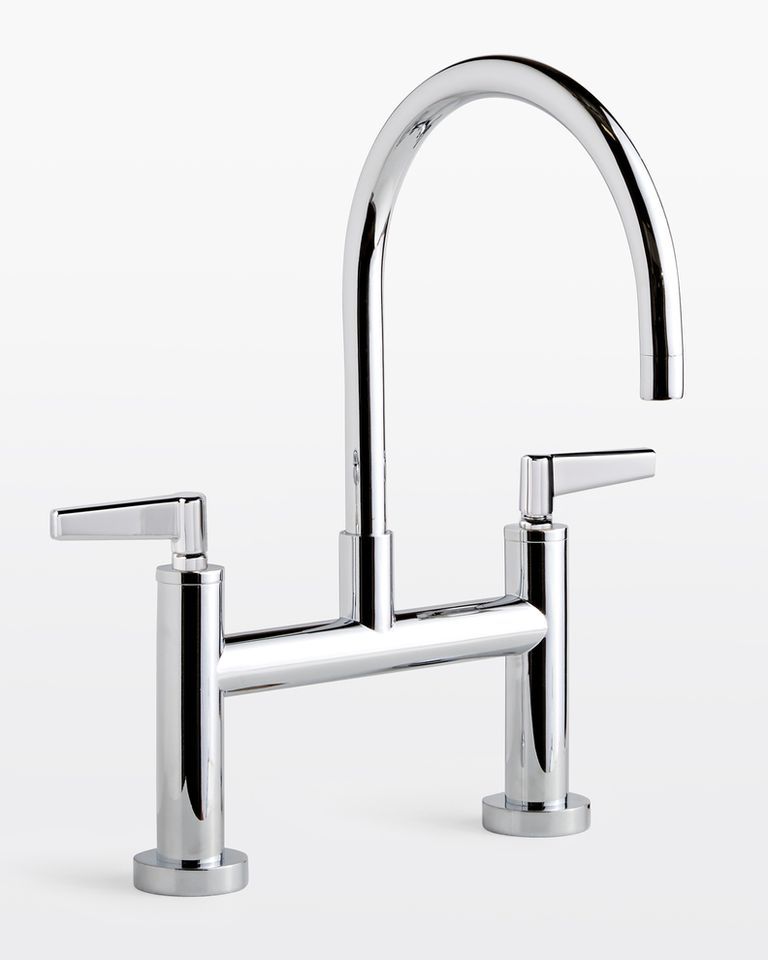 Best Dual-Handle Faucet
Blair Lever Handle Kitchen Faucet

This sleek, dual-handle faucet would look stunning in most modern kitchens. It comes in five finishes and features a streamlined lever handle design with contoured curves-perfect for minimalists!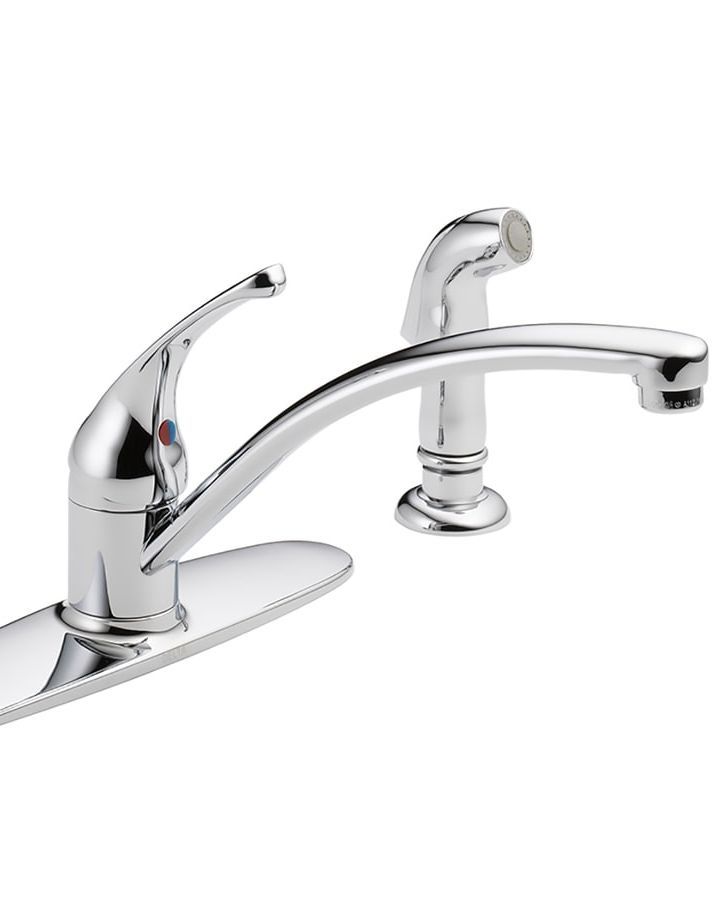 Best Low-Arc Faucet
Delta Single Handle Kitchen Faucet

If you're not into high-arc faucets or are constrained by height in your kitchen, this affordable low-arc model is an excellent option. It has a single handle and comes with a side sprayer for rinsing the sink and dishes.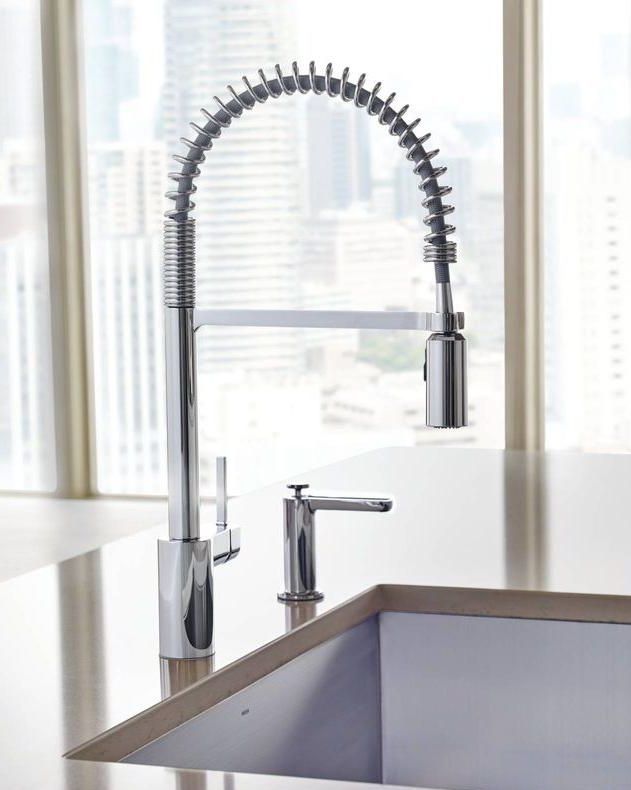 Best Pull-Down Faucet
Align Kitchen Faucet

With a 68-inch-long hose, this high-arc, pull-down faucet can easily reach around your entire sink. Plus, its power clean technology and two-function wand mean both everyday and heavy-duty cleaning are nearly hassle-free.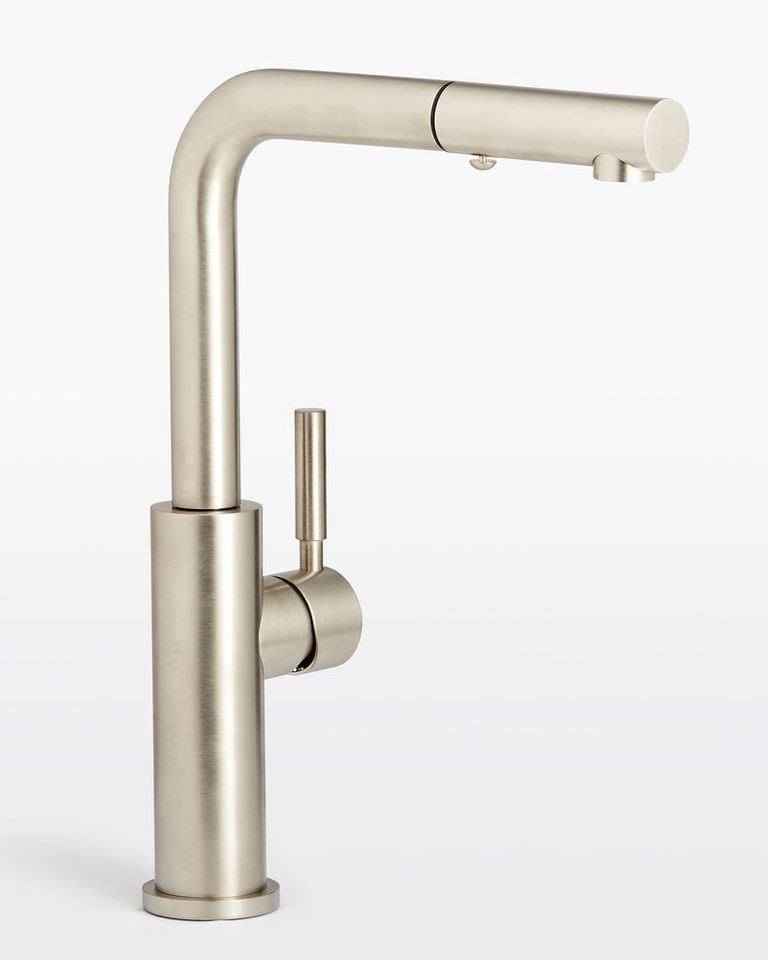 Best Pull-Out Faucet
Corsano Stick Handle Pull Out Kitchen Faucet

Not a huge fan of pull-down faucets? Go for a pull-out one instead. This sleek version has a 360-degree rotating spout, which allows for easy pot filling and cleaning. It also has a dual-function head with aerated and spray modes.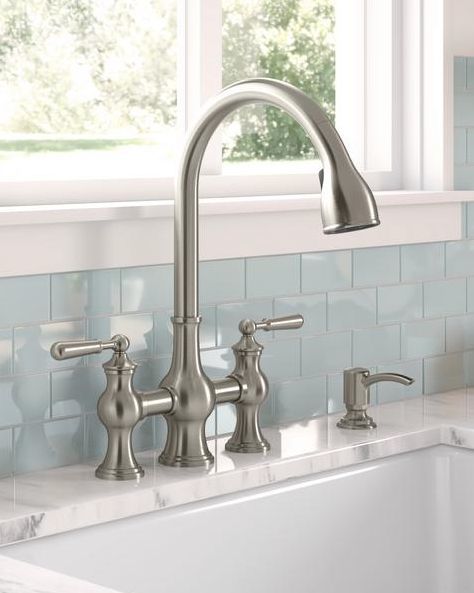 Best Faucet With Soap Dispenser
Capilano Bridge Farmhouse Kitchen Faucet

For a more traditional look, go with this faucet that comes with a matching soap dispenser. You can install it in sinks with anywhere from one to four holes, and it has a pull-down spray head with two functions (stream and sweep).